'VOYEURS' DIRECTOR TALKS ABOUT 'BODY DOUBLE'
"THIS FEVER DREAM OF A MOVIE" IS AMONG MOHAN'S SIX FAVORITE EROTIC THRILLERS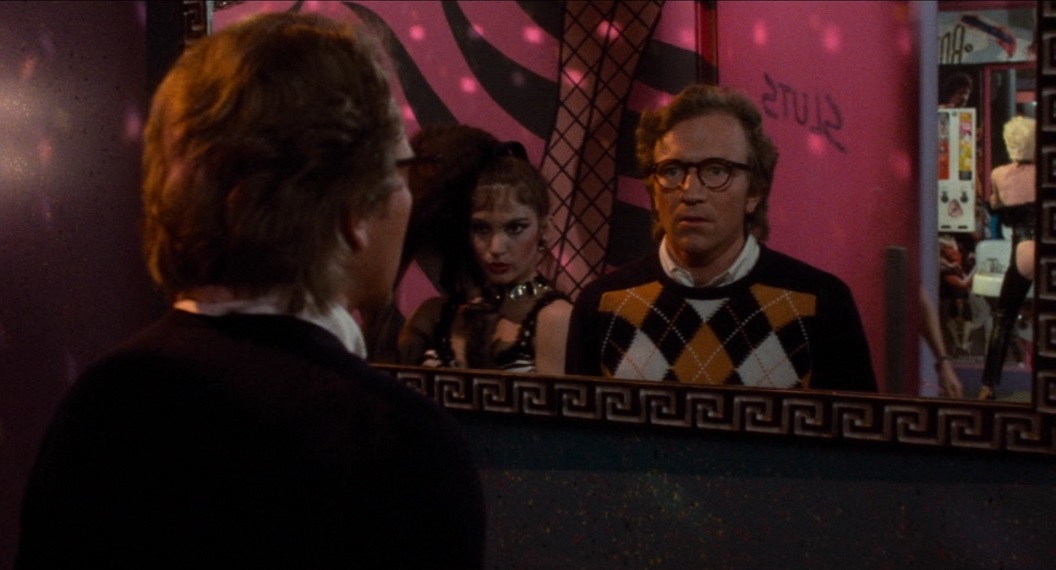 "My new movie,
The Voyeurs
, is a reinvention of the erotic thriller for a modern audience," begins writer-director
Michael Mohan
in an article today at
Talkhouse
. "In preparation for the film, I devoured countless films in this lost genre and wanted to share six of my favorites." After starting with
Adrian Lyne
's
Unfaithful
, Mohan moves on to
Body Double
:
Watching this fever dream of a movie, it feels like Brian De Palma learned that he had six weeks left to live and decided to put all of his cinematic ideas in this film, whether or not they fit the story. It's about an out-of-work actor who is housesitting at the Chemosphere and how he becomes more and more intrigued by a porn star he watches through a telescope. But following the plot is a fool's errand – it's the kind of film where you simply need to let the vibe wash over you in order to enjoy the onslaught of baffling maximalist creative decisions. From the sudden switch to rear projection mid-scene, to the abrupt musical number that happens toward the film's climax; it's crazy to think this is the blank check movie De Palma wanted to cash after the massive success of Scarface.

Body Double also contains one of my favorite set pieces in all of De Palma's filmography. In a moment of pure visual storytelling, we follow the main character tailing his object of desire, while a stalker is simultaneously tailing her at the same time. It's the kind of sequence that can only exist in a movie; it would be so challenging to read in a novel and could never work in audio form. The way De Palma carefully lays out the geography and visual design of how his three chess pieces move across the board is remarkable.

I also just love that the killer's weapon — a giant drill — is a direct homage to Slumber Party Massacre, one of the smartest horror movies ever made, and directed by a woman.
The other four movies Mohan discusses in the article are
Barbet Schroeder
's
Single White Female
,
Alain Guiraudie
's
Stranger by the Lake
,
Curtis Hanson
's
The Hand That Rocks the Cradle
, and
Harold Becker
's
Malice
.