'YOU'RE ASKING ME TO GIVE THIS CHARACTER A SOUL'
BETTY BUCKLEY ON CREATING VOICES FOR 'PHANTOM', 'OBSESSION, AND HOW SHE CAME TO BE CAST IN 'CARRIE'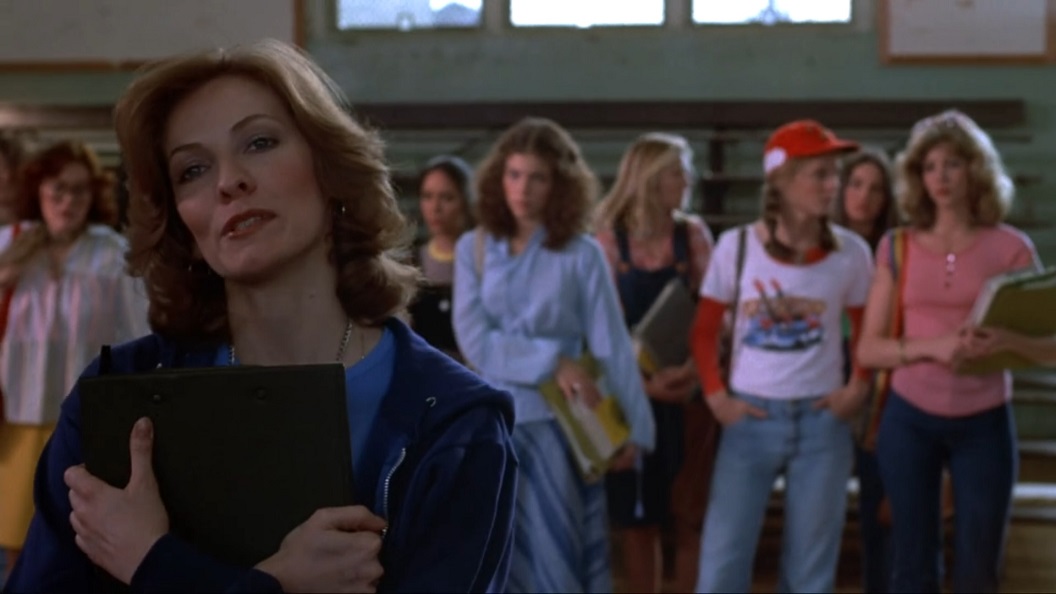 Betty Buckley
is the guest on this week's episode of the
Cocktails at Table 7
podcast this week (and also next week-- they talked with her so much, they had to split it into two episodes). Around halfway through this week's episode, Buckley talks about working with
Brian De Palma
:
I was really fortunate. I got... how old was I, 29...? When I got Eight Is Enough, and I'd just done my first film, Carrie, with Brian De Palma. And... which was a real gift, that he gave me that role. Because I had met him on an audition for Phantom Of The Paradise, his film. And he didn't cast me, but in the old days, in New York, theater actors, and TV and film actors, were like two different things. And there seemed to be a real arrogance, that I perceived from film people and television people to theater people, which used to just really annoy me. And I didn't understand any of it.

So at some point I confronted him in my audition process with Phantom Of The Paradise. And I just, I had a lot of attitude when I went in and met him. Because I thought, "Oh, you think you're all that," right? So that just kind of radiated. And he found that interesting. [laughs] So... you never know, right? So he hired me, even though he didn't cast me, he hired me to create voices. His deal was, he would go and he would cast local people on location that had the right look for these various smaller roles. And then he would hire me to come in and create a voice for them that gave them a credible performance. And so I did this several times. I did young teenage girls and older women in that film he did with Cliff Robertson. And I did it a lot in like, two or three of his films.

And finally I was like, wait a minute, this is not right. Because there are young actors like me that are studying acting, and paying for their therapist, and their acting classes, and any one of these roles would be like a beginning, would be a start in the film business. So I actually confronted him about that. I said, "You know what, Brian?" In my last one of these voice sessions, I was like, "I'm not going to do this for you anymore." I said this is, like, not cool, I said, because there are people like me, that you're asking me to give this character a soul, and a performance, and, you know, I'm studying in acting school, and there's tons of us that are doing this, and this isn't right. And he was like, "Hmm."

So a few months later, he called me, and he sent the book Carrie to me. And he goes, "This is going to be my next film-- I want you to play the gym teacher." And I was like... because I still was just so sarcastic and, you know, in disbelief about people from the film business. I don't know what, I was like this reverse arrogance, right? So, I read the book, and I really liked the book, but the gym teacher's part was really tiny. And I was like, okay, you know, great, he's doing like I asked him to do, you know. And so then a few months later, he sends me the script, written by Larry [Lawrence] Cohen, and he had combined a lot of the action from the principal in the novel, to the gym teacher, and made it this beautiful film debut. And I remember where I was in my apartment, which was at corner of 86th and West end, and I was sitting there, I finished reading this book, and I just started crying. Because I was like, "Oh, my God, what a gift this guy's giving me," you know. So anyway, I made that movie, which was amazing. And there were like eight of us that were making our film debuts. You know, it was an incredible energy of the group, you know. And we all just had this incredible feeling that we were doing something really classic. And we were, you know. And so it turned out that way, but we all came into it with that feeling.
Previously:
Betty Buckley talks about looping dialogue for De Palma