MARY ALICE DIES AT 85
TONY AWARD WINNER FOR FENCES IN 1987 WAS CAST 3 YEARS LATER AS ANNIE LAMB IN 'BONFIRE'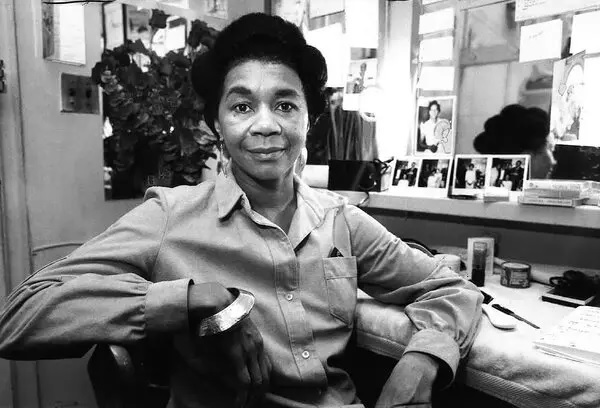 Mary Alice
, who played the role of Annie Lamb in
Brian De Palma
's adaptation of
Tom Wolfe
's
The Bonfire Of The Vanities
, died Wednesday of natural causes. She was 85.
Prior to her career as an actress, Mary Alice was a teacher in Chicago. In 1967, she moved to New York, taking parts in theater, film, and television. In 1974, she starred in the PBS movie The Sty of the Blind Pig. In the 1976 film Sparkle, which was inspired by Diana Ross and the Supremes, she played Effie Williams, "the single mom raising daughters played by Irene Cara, Lonette McKee and Dwan Smith," as Mike Barnes puts it in The Hollywood Reporter. Mary Alice appeared in episodes of various TV series throughout the years, and in 1977, she acted opposite Morgan Freeman in Cockfight at the American Place Theater in New York. According to theNew York Post obituary by Erin Keller, Mary Alice "played Bostic, a dorm director, in the Cosby Show spinoff for two seasons in the 1980s. In those years, she also portrayed Ellie Grant Hubbard in All My Children. Her performance as Rose in the 1987 production of August Wilson's Fences earned her a Tony Award for Best Featured Actress in a Play. In 1992, she won the Emmy Award for Outstanding Supporting Actress in a Drama Series for I'll Fly Away."
Three years after winning the aforementioned Tony Award, Mary Alice portrayed the key role of Annie Lamb, the mother of the boy injured in the hit-and-run accident that lay at the center of The Bonfire Of The Vanities. That same year, according to The Hollywood Reporter obituary by Mike Barnes, "Alice played Nurse Margaret opposite Robin Williams and Robert De Niro in Awakenings, directed by Penny Marshall", and also "the family matriarch dealing with a disruptive guest (Danny Glover) in Charles Burnett's To Sleep With Anger."