JARED MARTIN DIES
CLOSE FRIEND OF DE PALMA'S, STAR OF 'MURDER A LA MOD', APPEARED IN 'WOTON'S WAKE', MORE
Jared Martin
, who was
Brian De Palma
's college roommate and longtime close friend, passed away Wednesday at his home in Philadelphia. He was 75. His son, Christian Martin, told the
Hollywood Reporter
that his father died of pancreatic cancer.
Martin met De Palma and William Finley at Columbia University in 1960, when the three of them participated in the Columbia Players' annual varsity show. Martin had a bit part, while Finley had the lead in A Little Bit Different. Martin told Justin Humphreys, author of Interviews Too Shocking To Print!, that De Palma was acting at that time, but not really "an actor"-- "he was one of the producers-- he was around." Martin and De Palma became roommates, and when Martin returned from a summer break, De Palma and Finley had also become close friends. While Finley still lived at home, the three of them hung out together often, with De Palma "always the centerpiece," according to Martin.
De Palma and Martin would spend most of their time, however, at Sarah Lawrence College, where, along with Finley, they appeared in Wilford Leach's production of Jean Giraudoux's Ondine. According to Humphreys, "Finley played an old man, Martin played the lead, a knight, and De Palma played various roles. De Palma's then-girlfriend, Kristina Callahan, played Ondine. Finley, as usual, also designed some of the sets." The show was a "major success," states Humphreys, and they followed it up over the next year with two more: The Italian Straw Hat, and A Soldier's Tale.
Of course, when De Palma began making films, Martin and Finley were usually involved. De Palma has said that Martin appeared in several of his short films, including Woton's Wake (1962). In that film, Martin appears holding a candelabra "and leading the procession in this mock Dolce Vita scene"...
Martin also appears in Woton near the climax, wearing a helmet and peering up at Finley's Woton, mock-King Kong:
In 1963, De Palma and Finley were groomsmen at Martin's wedding, and that event was the basis for The Wedding Party (1964-65), De Palma's first feature (officially "A Film by" Brian De Palma, Cynthia Munroe, who put up the money, and Wilford Leach). Martin plays one of the wedding guests in that film, but he would go on to star as an independent film director in De Palma's Murder a la Mod (1967).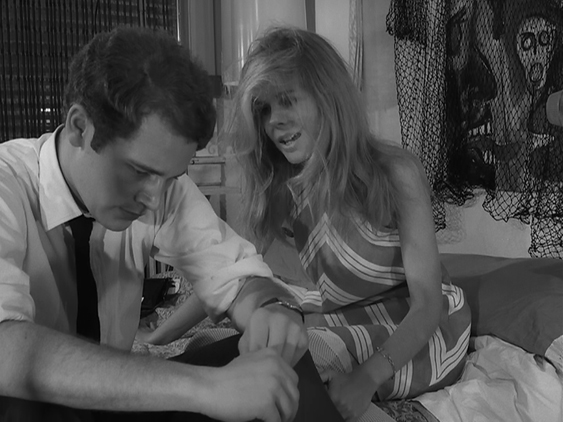 In 2016, Martin co-directed The Congressman with Bob Mrazek. "Bob is producer, co-director, fund raiser, post-production supervisor and chief cook and bottle washer," Martin told Portland Monthly. "The production company that made the film was created by him, just as the actual story has parallels in his life. As a former five-term representative from Long Island, he knew the practical and emotional core of the main character, Charlie Winship. The moods and pulls, the waiting in airports, the strain on normal relationships, the devastating effect on more intimate relationships. He experienced the emotional triage that comes with ignoring something important in order to pursue something essential. The Congressman was basically his story and could not have been written by anyone else.
When asked if De Palma had seen the film, Martin said, "We matriculated at Columbia but spent more time at Sarah Lawrence in Bronxville which had a fully outfitted film and theater department plus female actors hard to come by at Columbia. We made a series of short films. He directed, I acted. My directing came later. We worked with primitive equipment like a crank reel Bolex with a 100-foot magazine and reflector boards. From the start Brian gathered special talent around him such as Bob DeNiro, Jill Clayburgh and William Finley. Brian saw and liked The Congressman, thought it was well filmed and solidly acted. At that time we were getting a lot of over-the-top advice from folks in Hollywood who wanted to see more explosions and love scenes. Brian advised us to believe in what we'd done, cautioning us that everyone in the business wants to load you down with ideas that never seemed to work for them when they made their films. Words like this from a famous director helped steady the ship at an important time in post-production."