'COULD HAVE INVENTED THE EROTIC THRILLER ON HIS OWN'
EW'S JOSHUA ROTHKOPF ON DE PALMA'S 'BODY DOUBLE', AND OTHER EROTIC THRILLERS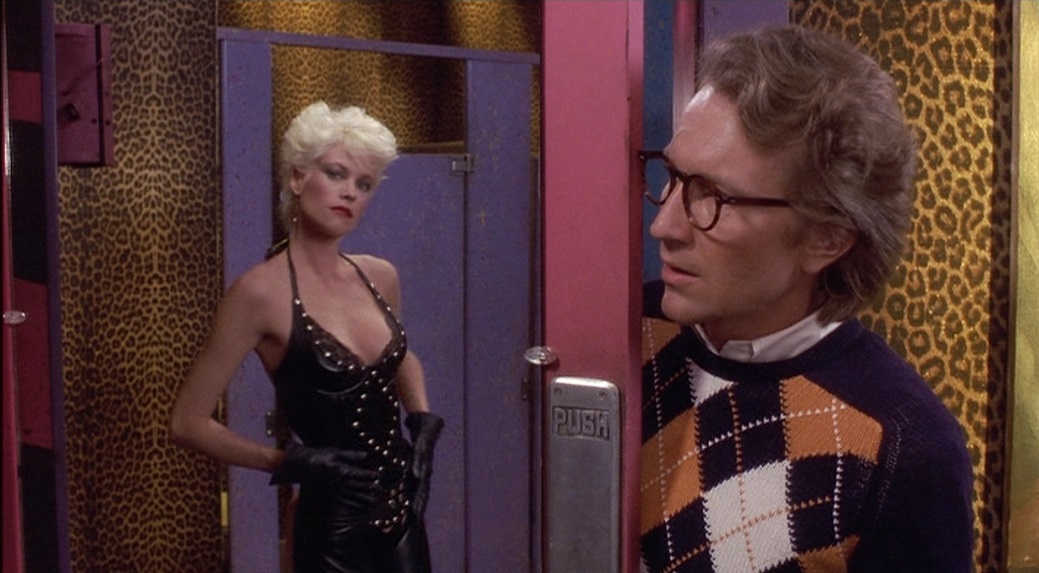 Between
The Voyeurs
last year and
Deep Water
this past weekend, the erotic thriller isn't as dead as all that. Today, however,
Entertainment Weekly's Joshua Rothkopf
posted an article with the headline, "The 5 best erotic thrillers to remind you of what
Deep Water
could have been." With no mention of
Michael Mohan
's
The Voyeurs
, Rothkopf explains that "when we heard that director
Adrian Lyne
(
9½ Weeks
,
Fatal Attraction
,
Indecent Proposal
) was returning to make another movie after a 20-year hiatus, our hopes soared.
Deep Water
doesn't quite justify the excitement — it's neither sexy nor trashy enough — but it's as good a moment as any to return to the subgenre's high points, each paired with a suggestion for deeper exploration."
After that introduction, the first film Rothkopf chooses to highlight is Body Double:
Body Double (1984)

Brian De Palma could have invented the erotic thriller on his own, and come to think of it, pretty much did with this synthy Hitchcock-a-thon that struck the mold: a seductive female lure (Melanie Griffith's savvy pornstar, the role that later landed her Working Girl), a ridiculous kill or two, and a stellar use of a pop song (Frankie Goes to Hollywood's "Relax"). Don't question how believable any of this is — you'll spoil the fun.

Advanced studies: Femme Fatale (2002), in which De Palma topped himself
The other four movies in Rothkopf's article are Lyne's
Fatal Attraction, Paul Verhoeven
's
Basic Instinct, Barbet Schroeder
's
Single White Female,
and
Darren Aronofsky
's
Black Swan.
See Also:
Den Of Geek - Deep Water: The Wildest Thriller Movies to Watch Next
HungerTV.com - 'Deep Water': 9 Erotic thrillers to watch next