NAYMAN'S 'SYLLABUS' FOR 'ATLANTA' INCLUDES 'HI, MOM!'
"ONE POSSIBLE PRIMER FOR THE SHOW'S GUTSY SATIRE IS BRIAN DE PALMA'S 1970 COMEDY HI, MOM!"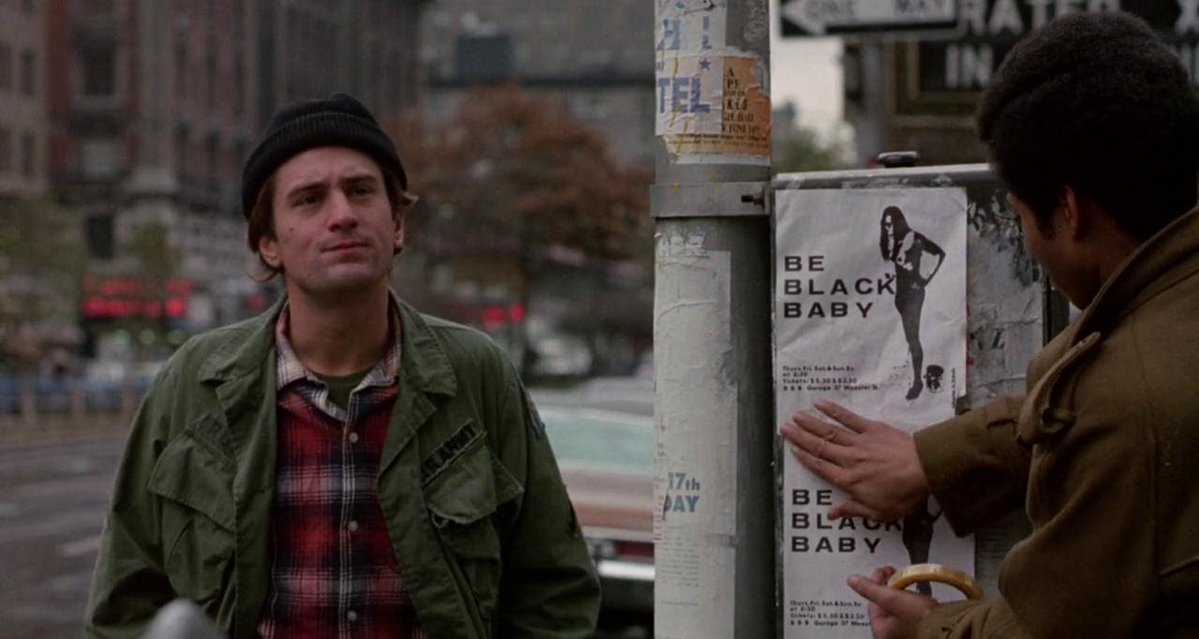 "Few shows are so obviously designed to be talked about," states
The Ringer's Adam Nayman
of the TV series
Atlanta
. "Or annotated: Over the years,
Donald Glover
and the rest of the show's creative team have told anybody who will listen about an extensive list of influences—some obvious, some arcane, some more convincing than others. Consider the list below a kind of
Atlanta
syllabus, including a few key stated reference points, and some that may be more unconscious or incidental but resonate all the same." A few paragraphs down from there, Nayman writes about
Hi, Mom!
:

Early reviews of Season 3 hint that Atlanta will extend its queasy fascination with racial masquerade even further than the dark conceptual jokes in "Helen"—in which Earn is mistaken by a partygoer for a white man made up as a Moor—or "Teddy Perkins," with its disturbing, dessicated spectacle of whiteface. One possible primer for the show's gutsy satire is Brian De Palma's 1970 comedy Hi, Mom!, whose immortal centerpiece sequence depicts a group of bougie New York theatergoers attending an experimental performance in which they're roughed up, slathered in grease paint, and subjected to racist abuse by Black performers hiding behind artificially pale complexions. The title—and devastatingly double-edged thrust—of the show is "Be Black, Baby!" and like all of De Palma's finest provocations, the scene is designed to push characters and audience alike outside of their comfort zones and into the line of fire. The brilliant punch line: After being hectored, harassed, and threatened with arrest by real-looking cops, the patrons express gratitude for their fleeting glimpse at how the other half lives … before heading back to their brownstones.