GUADAGNINO EXPECTS HIS 'SCARFACE' TO BE 'TIMELY'
BOTH PREVIOUS VERSIONS "CAN STAND ON THE SHELF AS TWO WONDERFUL PIECES OF SCULPTURE"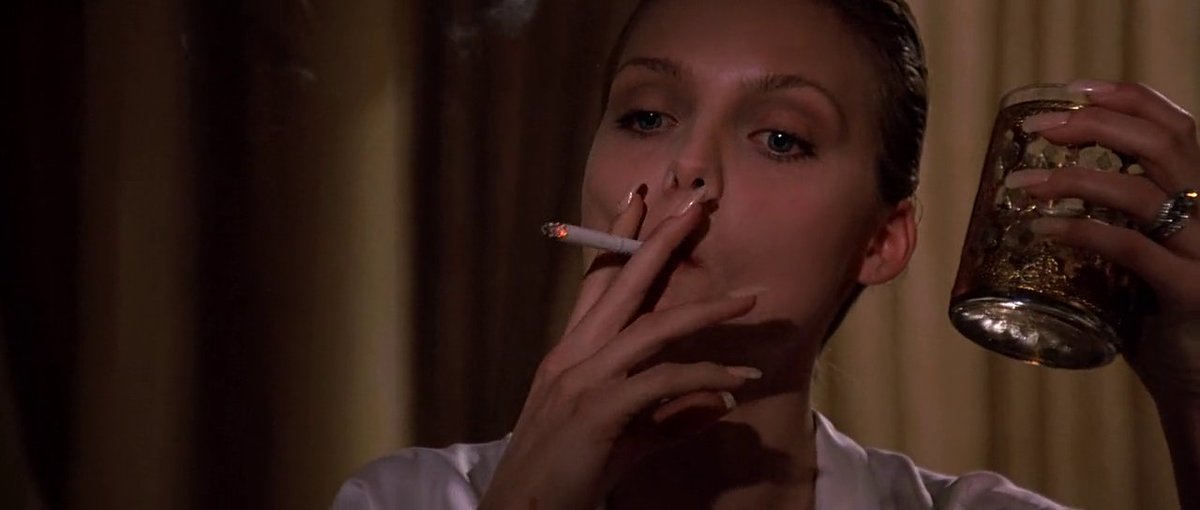 Today at
Variety
,
Brent Lang
interviews
Luca Guadagnino
, and asks him about his upcoming remake of
Scarface
:
You have about a half-dozen projects listed as in development on your IMDB. What's behind that?

I am a relentless workaholic. I'm someone who has never tried any drugs, because I'm too scared for my own health. But I feel like when I was born, I fell on a "Scarface" mountain of cocaine, because I work 13 hours a day.

Are you working on a sequel to "Call Me By Your Name"?

I call it a second chapter, a new chapter, a part two or something like that. I love those characters. I love those actors. The legacy of the movie and its reception made me feel I should continue walking the path with everybody. I've come up with a story and hopefully we will be able to put it on the page soon.

You're also attached to a remake of "Scarface." What attracted you to that project?

People claim that I do only remakes [ed. note: Guadagnino previously remade "Suspiria" and his film "A Bigger Splash" was inspired by "La Piscine"] , but the truth of the matter is cinema has been remaking itself throughout its existence. It's not because it's a lazy way of not being able to find original stories. It's alway about looking at what certain stories say about our times. The first "Scarface" from Howard Hawkes was all about the prohibition era. Fifty years later, Oliver Stone and Brian De Palma make their version, which is so different from the Hawkes film. Both can stand on the shelf as two wonderful pieces of sculpture. Hopefully ours, forty-plus years later, will be another worthy reflection on a character who is a paradigm for our own compulsions for excess and ambition. I think my version will be very timely.

What have you been watching during lockdown?

I watched again "Comizi d'amore" (Love Meetings) by Pasolini. I saw a great movie called "The Vast of Night," and I watched for the second or third time "Doctor Sleep," which is a movie I admire greatly.