BLUMENFELD TO PRESENT 'BLOW OUT' & 'BODY DOUBLE'
AT LUMIÈRE RETROSPECTIVE IN LYON MARCH 27; SERIES RUNS THROUGH APRIL 23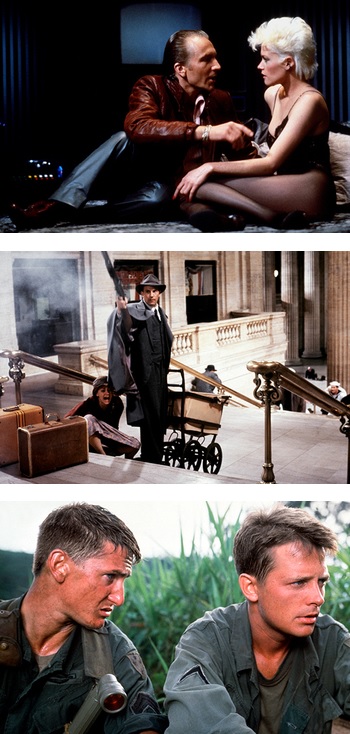 Samuel Blumenfeld
, co-author (with
Laurent Vachaud
) of
Conversations with Brian De Palma
, will present two De Palma films March 27th at the
Lumière Institute
in Lyon, France. Part of the De Palma retrospective, Blumenfeld that night will present a double feature of
Blow Out
and
Body Double
.
Two nights after that, on March 29th, De Palma himself will be on-hand to present a Masterclass, followed by a screening of
Phantom Of The Paradise
. Earlier that day, De Palma and
Susan Lehman
will discuss their novel,
Are Snakes Necessary?
, at Théâtre des Célestins.
The Lumière retrospective includes most of De Palma's films from Hi, Mom! on, and while it includes The Bonfire Of The Vanities, it does not include the comedies Get To Know Your Rabbit, Home Movies, and Wise Guys. And although Redacted is included in the series, other recent films, for whatever reason, are missing in action: Mission To Mars, Femme Fatale, The Black Dahlia, and Passion.