2 ACTORS TALK ABOUT ROLES IN 'DOMINO'
WHICH MAY OR MAY NOT HAVE A RUNNING TIME OF 148 MINUTES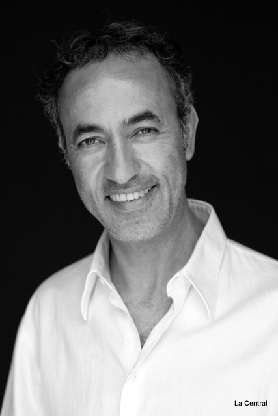 As we approach next week's anticipated announcement of the full Cannes lineup, places such as the IMDB and Wikipedia are both listing the running time for
Brian De Palma
's
Domino
at 148 minutes. I remain skeptical of that precise figure, because both the IMDB and Wikipedia are subject to random user edits, but also because of an odd match with
Brimstone
, which also has the precise running time of 148 minutes.
Brimstone
also stars
Guy Pearce
and
Carice van Houten
, and shares some of the same producers as
Domino
.
In the meantime, a couple of actors have recently mentioned that they have roles in
Domino
.
Ali El Aziz
tells
El cinèfil's JR Armadàs
of his dark role in the film:
An actor who resides in Sant Antoni de Vilamajor, Ali El Aziz, was shooting under the direction of De Palma last summer to get under the skin as a captive of jihadists who play a key role in the plot of the film. In statements exclusively to El cinèfil, El Aziz explains that "it was a very frantic shooting." Regarding the interaction with De Palma, he says that "despite being a great director he knows very well what he wants and is very aware of the set. He also interacted heavily with the actors and even asked us questions about what we thought of the character. It matters a lot to the inner performance ... even if the camera doesn't capture it, but there it is." The actor points out that his character is a man with two faces, one public and one dark ... so dark that he recruits terrorists to blow up a football stadium!
Fabienne Payet
wrote a bit
on her Twitter page
about working three days as an actor on the Copenhagen set of
Domino
last year, but without telling much about her role in the film: "Last year I was in Copenhagen for 3 days for a role in Brian de Palma's
Domino
," Payet tweeted yesterday. "It has been quiet since..." Responding to someone's response about falling in love with Copenhagen last summer, Payet responded, "I was only there for3 days but it is lovely, even Carice van Houten whom I chatted with said she wanted to buy a house there because it was so peaceful. I will go back too." In a
tweet to @DePalmaArchives
, Payet said, "it was an utmost joy to work with Brian de Palma last summer, he is a kind and very thoughtful man. Even I am eager to see the trailer for Domino!"