'DE PALMA & ALMODOVAR VIBES' - 'SUPERIOR' TRAILER
NOMINATED FOR GRAND JURY PRIZE AT 2021 SUNDANCE, RELEASE TO ROLL OUT THIS SPRING & SUMMER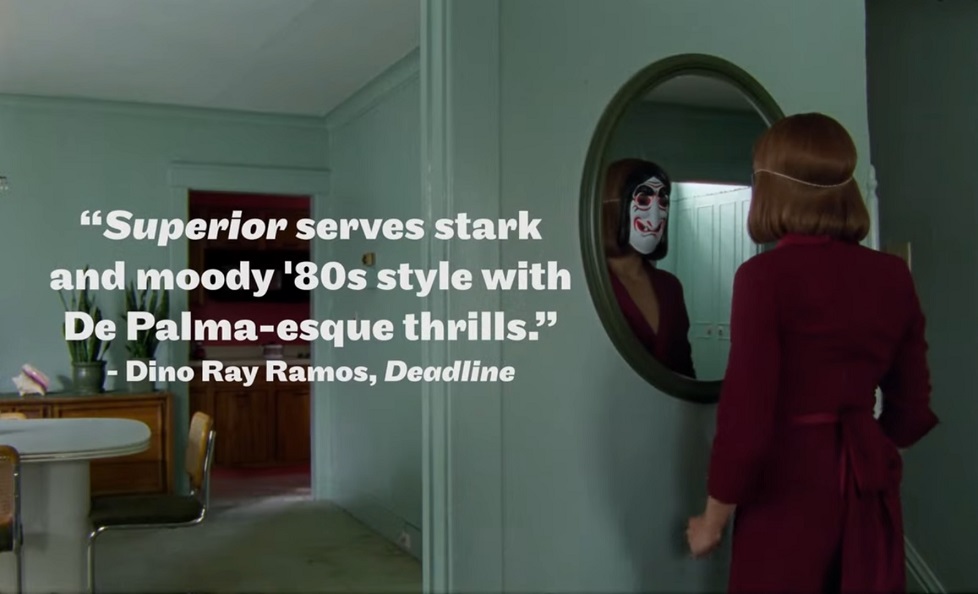 "
Erin Vassilopoulos
's moody and stylish Sundance debut feature
Superior
is a spiritual sequel to her 2015 short film of the same name," states
IndieWire's Ryan Lattanzio
. "Both revolve around twin sisters trying to distinguish themselves from one another, and they're played by
Alessandra Mesa
and
Ani Mesa
. This throwback thriller serves up '80s vibes and
Brian De Palma
-esque thrills." According to Lattanzio,
Superior
was nominated for the Grand Jury Prize last year at Sundance 2021. "Factory 25 will release the film March 25 at BAM Cinemas in New York," Lattanzio informs, "followed by a nationwide expansion. A digital version of the film, as well as a limited edition Blu-ray, will be available later in the summer of this year."