.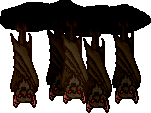 Postal mail to:
Bill Laidlaw, PO Box 3
Arroyo Grande CA 93421 USA



.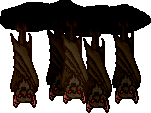 Individual TV & movie pages:
Atom Age Vampire
Beastmaster all 3movies
Beetlejuice!
Big Trouble In Little China
Blood & Donuts, about a sensitive vampire
Body Armor (movie)


Bram Stoker's Dracula (movie)
Breeders (movie)
Brimstone tv series
Buffy the Vampire Slayer (1992 movie)
Carrie (1976 movie)
Children Of The Corn 2
Child's Play 1 & 2
Christine, a real killer car
C.H.U.D. 2, Bud the Chud
Clash Of The Titans, release the Kracken!

The Company Of Wolves (movie)
Conan the Barbarian (movie)
Conan the Destroyer (sequel)
Critters (movie)
Crypt, Tales From The (movie and tv series)
Cyberjack (movie)
Damnation Alley, RV bus of the apocalypse
Daughters Of Satan (Tom Selleck's first movie)
Day The Earth Stood Still (movie)
The Dead Zone (Stephen King movie)
Deadly Friend, she's a real killer girlfriend
Devil's Rain (movie)
Dracula: Dead And Loving It (movie)
Dragnet 1987 this Sept. 11 belongs to cults & satan worshipers
Steven Spielberg's Duel
Earth Vs. The Flying Saucers (movie)
Embrace Of The Vampire (movie)
Escape 2000, the world ended in 2000 and I missed it?
Escape From New York Call me Snake
The Exorcist (movie),
Exorcist 3 and Repossessed
The Faceless Man, 100% Wierd
Fargo - fun with a leaf shreader, you betcha
The Fear (1995 version), with Wes Craven as the Professor
The Fly and Fly 2 (1980s movies)
John Carpenter's The Fog (movie)
Forbidden Planet (movie)
Forever Knight tv series
Frankenstein, Mary Shelley's (1993 movie)
Friday the 13th (movies #1 to 6)
Friday the 13th, part 8: Jason Takes Manhattan - New York, New York
Friday the 13th, the TV series
Fright Night 1 & 2 Roddy McDowall vs. the vampire
The Funhouse, by the director of Poltergeist
The Gate Mom, there are demons in the back yard
Gremlins (1984) don't feed them after dark
The Guyver, you will believe Mark Hamill can make a cheesy movie
Halloween (movie & sequels)
The Hand (1981) Michael Caine in the Peter Lorre role
Hercules and the Amazon Women Kevin Sorbo & Lucy Lawless (not as Xena)
Highlander with the immortal Sean Connery
Horror At 37000 Feet William Shatner vs. Druids
Hot Shots there's something funny about Charlie Sheen
House (all 4 movies)
House Of Wax Vincent Price, Carolyn Jones
Howling 2: Your Sister Is A Werewolf, with Christopher Lee
Howling 3: The Marsupials kangaroos with fangs
Howling 7: New Moon Rising





The Incredible Hulk tv series
The Human Duplicators (movie) with Elvira, Mistress of the Dark
The Ice Cream Man (horror movie), Clint Howard
Ice Pirates (movie), they're coming to your planet
Invasion Of The Body Snatchers (movie)
It's Alive! (movie)
Jaws (1975 movie)
Jaws 2 and Jaws 4: The Revenge (movie)
Joe's Apartment (movie) the most fun you can have with roaches
Kolchak, the Night Stalker (movie & tv series)
La Femme Nikita and Point Of No Return (movies)
Land Of The Giants tv series
Last Man On Earth Vincent Price vs. vampires
Lawnmower Man 2 (movie)
Leonard part 6, Bill Cosby as a superhero
The Fog (movie)
License To Kill (movie), great balls of fire!
Look Who's Talking Too and Look Who's Talking Now (movies)
Love Potion #9 - it's from a gypsy, it must be good
Mad Max 3: Beyond Thunderdome and The Road Warrior (movies)
Maniac Cop 1 & 2 (movies), back from the grave
Tim Burton's Mars Attacks! (movie)
Maximum Overdrive (movie) minimum acting, demonic trucks
My Boyfriend's Back (from the dead, 1993) aka "Johnny Zombie"
Mystery On Monster Island (movie)
Night Of The Living Dead and Return Of The Living Dead movies
Night Gallery tv series
Nightbreed (movie)
A Nightmare On Elm Street (movie)
Omega Man Charlton Heston vs. zombies
The Peacemaker (1990 sci-fi movie)
The Pet Shop (movie) run by aliens from space
Phantasm 2 (horror movie)
Edgar A. Poe
Poltergeist (movie), they're here...
Psycho (movie), everybody goes a little mad sometimes
Pulp Fiction (movie)
Rambo 3, Rocky 4 (movies) and that's a final
Red Dawn (movie)
Red Sonja (movie)
Replikator (movie), dinosaurs & Elvis clones
Robin Hood, Men In Tights (Mel Brooks movie)
RoboCop (all 3 movies)
Rock & Roll High (1979 movie), Clint Howard
Rosemary's Baby (movie), it's alive!
The Serpent & The Rainbow (zombie movie, filmed in Haiti)
The Shawshank Redemption (movie)
Silver Bullet (movie)
Skeeter (movie), giant mutant blood suckers!
Snake Eater (movie) Deliverance meets Death Wish
Somewhere In Time, you will believe a man can be boring
Soultaker (movie) Joe Bob Briggs review
Soultaker (movie) Mystery Science Theater 3000 review
Spaceballs (Mel Brooks movie)
The Stepfather (horror movie)
The Surgeon (horror movie)
Wes Craven's Swamp Thing (movie)
Teenwolf (movie) Michael J. Fox
Terminator 1 & 2 (movies)
Hitchcock's The Birds (movie)
Theatre Of Blood (movie) Vincent Price
This Island Earth (movie)
Time After Time, H G Welles vs. Jack The Ripper
The Time Machine (1960), H G Welles vs. underground cannibals
Time Runner (movie) Mark Hamill
Twin Peaks (wierd movie)
Vampire Cop (movie)
Voodoo (movie)
WarGames (movie)
Willy Wonka (movie) bad children go away
The Wraith (movie) Clint Howard
Xena tv series
Yor, The Hunter From The Future (movie)
Zone Troopers (movie) space aliens in WW2
Note: some MonsterVision pages not yet restored, this list will continue to grow. I've created a monster...
Speaking of which www.misfits.com says TNT lost the only master print of "Mad Monster Party" after showing it on MonsterVision Click here for their Mad Monster Party web page about it

Well, I checked with PayPal, and no one's made a donation to keep this website up & running, and Amazon.com only pays 4% on their link sales, so I guess it's time to sell some MonsterVision videos now that I've dubbed all the host segments onto audiotape (it's easier to transcribe them that way).
Here's what I've got, all at full SPeed on T120 or T160 brand-name tapes:
"Alien 3" (1992) from 9-13-97
Body Armor (end cut off) 4-22-00, see posted Host segments
Big Trouble In Little China, 10-19-97, see posted Host segments
Barbarella (1967) 9-13-97, see posted Host segments
Back To The Future, 10-98, see later posted Host segments
Carrie, with 10-30-99 host segments looking for the Nair Witch Project, see later posted Host segments

Child's Play 2, with 10-30-99 Nair Witch Project host segments, see earlier posted Joe Bob's review of movie only
Phantasm, with 10-30-99 Nair Witch host segments (end cut off, did they ever find the Witch?)
Conquest of the Planet of the Apes (end cut off) 5-00, see posted Host segments
Conan the Destroyer, 11-1-97, different host segments than posted Host segments
Capricorn One, 11-15-97 Capricorn One page
Dragnet (1987), missed intro segment 9-11-99, see posted Host segments
The Devil's Rain (1975) 9-11-99, see posted Devil's Rain page
Spielberg's "Duel" (1971) 8-1-98
Forbidden Planet 8-99, guest Anne Francis, see posted Host segments
Galaxis (1995)see posted Host segments
Godzilla (1956) and Godzilla Vs. Mothra, 5-23-98
Hercules In New York (1970, aka Hercules Goes Bananas), 11-1-97
Elvira host segments for The Human Duplicators, end cut off/joined in progress, posted Host segments
Halloween 2, for description see Halloween 2
Leviathan (1989 version, joined in progress), see posted Host segments
Mars Attacks! 8-99, see posted Host segments
Prehistoric Women (1967, end cut off), 5-98, by the writer/director of One Million Years B.C.
Somewhere In Time (end cut off), Christopher Reeve
Swamp Thing, 2-98, different than posted Host segments
Ice T in Surviving The Game (end cut off, remake of "Most Dangerous Game"), 7-25-98 with Joe Bob's in-studio guest Ice T
Star Trek 2:The Wrath Of Khan, 4-99, see posted Host segments
Spaceballs (Mel Brooks SW spoof), 1-15-00, see posted Host segments. Comb the desert!
Theodore Rex, 10-19-97 you've got to smell the roses
Teen Wolf (the one with Michael J. Fox), 2-98
Troll (from the makers of Ghoulies)
John Carpenter's They Live (1988), 8-98 with guest Roddy Piper
Vincent Price's "Theatre Of Blood" 1-17-97, see posted Host segments
The Time Machine, 5-99, see posted Host segments
Time After Time, 5-99, see posted Host segments
Time After Time, different 1998 host segments
Wes Craven's New Nightmare (1994) 7-18-98, guest Wes Craven (by phone, low audio)
Wes Craven's New Nightmare, 10-31-97, different host segments
WarGames (1983), 8-22-98, guest Colonel David Hackworth, see posted Host segments
Red Dawn, 8-22-98, guest Col. Hackworth
When Dinosaurs Ruled The Earth (1970 official sequel to One Million Years BC), 5-98
Willy Wonka, 8-98 host segments, see posted Host segments
Willy Wonka, 4-98 host segments, guest is film's director (by phone, low audio)
What's Up Tiger Lily? (1966) with in-studio guest Woody Allen (I don't recognize the 1966 host)
You want more? All right, I'll add half-dozen more tapes to this list including:
Howard The Duck (1997 host segments, missed intro)
Donovan's Brain (also from 1997) is that Nancy Reagan in a sci-fi movie?!
Deadly Friend (1-97 Joe Bob's Superbowl host segments)
"Midnight Offerings" (1st hour only)
The Omen (part of Joe Bob's January 1997 Superbowl marathon, followed by Village Of The Giants)
"Godzilla vs. Monster Zero" & "Godzilla's Revenge"
"Project Shadowchaser"
The Lost Boys with fangs, final host segment only

Note: Due to technical problems, all email sent to scifans.com was erased. New one is scifanscom@yahoo.com. Somebody in Hong Kong swiped the Scifans.com name. If you already sent me an offer to buy/sell/trade videotapes, I need to hear from you again. The fairest way I can do this is $5 an hour plus shipping, $10/hour with Joe Bob but without commercials. Free shipping for $50 or more (or if order would be just over $50 with shipping). Let me know what you want and I'll see how many hours it comes to. Also have many MST-3000 tapes of titles not available from Amazon.com and other commercially-unavailable tv-shows back to mid-1984. Keep circulating the tapes
Bill Laidlaw, 524 Printz Rd, Arroyo Grande CA 93420
or P.O. Box 3, Arroyo Grande CA 93421
I don't like to disturb the spiders that live in my rural street mailbox, so I usually check the PO Box more often, but you can use either address if you don't mind spiders. I even like the giant mechanical spiders that chase Will Smith


Or would you rather visit Godzilla?
Animated graphics © 2003 by The Animation Factory. ****************************************************

This website is on the Angelfire.com website at Lycos.com
Their original server has been at www.Lycos.cs.cmu.edu since 1995. As of June, 1993 there were 130 websites on the world wide web. 12 months later, the Lycos search engine found 3100 and by 1995 found 187,170 unique addresses. There are probably even more now. On YouTube alone.
Bela Lugosi as Dracula
I am not on Facebook or Myspace nor do I Twitter, so you can't like me on facebook but you can lick my face if you want
Eddie Murphy as Dracula
Like this site? Tell your friends. So far, Google says it only gets two and a half visitors a day, and one of those is my poltergeist walking across the keyboard.