2Ki 12:12-And to masons, and hewers of stone, and to buy timber and hewed stone to repair the breaches of the house of the LORD, and for all that was laid out for the house to repair it.
Isa 58:12-And they that shall be of thee shall build the old waste places: thou shalt raise up the foundations of many generations; and thou shalt be called, The repairer of the breach, The restorer of paths to dwell in.
Natural Stone Links
Stone Masons In The Scriptures
Yeshua haMashiach & The Drama Professors
The Sanctified Imagination
Aholiab Son Of Ahisamach
Art For Glory & For Beauty
Bezaleel
The Methods & Medias God Chooses
Skylark Studio
Jeri Riggs - Bird In Hand
The Song of the Sea
The Artist As Prophet
Claud Monet
Pierre Auguste Renoir
Impressionist: Eva Gonzales
Felix & Marie Bracquemond
Talouse Lautrec
Paul Cezanne
Berthe Morisot
Eugene Henri Paul Gauguin
Hillaire Germaine Edgar Degas
Mary Stevenson Cassatt
Paul Jacoulet
Skylark Studio
Skylark Song
2008 Skylark Studio Artworks
ROOTS & WINGS
Roots Web-Genealogy Research
Researching Your Family
Baptism Photos
Discovering The Joy Of Acts 2:38
Tis So Sweet To Trust In Jesus-Just To Take Him At His Word...Getting Baptized
Child's Baptism
Sidney Apostolic
FAMILY HISTORY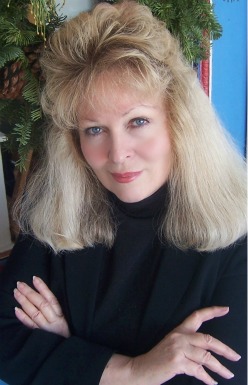 The Historic Frank R Killien House
Jonas Fortineaux
Lane/L'Aine/Lain
The White Rose
Sign of the Prophet Jonah
The Strength of Mercy
Shelter In The Rock
Jonas Fortineau, born 1650-died 1702-and son Jean Henri Fortineau
Hiking Frances Huguenot Trails
Ship's Passenger List-Jean Henri Fortineau (Fortney ancestor)
Fortney/Fortineux/Fortineau
Fortineau-French-Swiss Connection
Je Riviens au berceau de l'Acadie
Walking In Languedoc
Huguenot Exodus of 24 Families Under Pastor Faucher
Jean-Henri Fortineau(French Huguenot ancestor thru Barbara Fortney)
Lain Family
Ridenour
Hunt Family-Granville Co, NC--1600s And Preston Co. WVA-1800s
The Sign of the Prophet Jonah
Bird of Paradise
Hunt-Davis
Marmee: The Prophetess of Chatham On Thames
The Great War: The War Diary of Galen Hunt
Galen Otto Hunt
Sarah Brown
Christian Whetstone Burger
Swiss-German Family Wettstein
Joseph Madison & Selinda Ridenour Burger
Preston Co. WVa
Rabbai Bernhard Hoppe
Campbell-Hoppe
Russell, Kirk, Griest,Spencer,Williams, Cadwalder
Susannah Lightfoot
MISC LINKS
Oak Tree Journal
The Historic Frank R Killien House
German Immigrant Ships
Bird In Hand Market
Bird In Hand Village
Zion's Harp
German Colonial Uniforms
Timber Frame Barns
My German Recipes
German Costumes
Bavarian Clothing
Costumes
Truth Magazine
Apostolic.Com
German Coast
You Can Home School In Your State!
Home School Laws
Assault On Homeschoolers
German Jewish Recipes
Bird In Hand Antiques
Bird In Hand
Bird In Hand Iron Works
Main
Back
Page 3