A favorite song of ours! Lyrics: Live Again!!! Need to emigrate from France, or Germany or some other place to save your life or your family? You have so many people who are aware and praying for you. Take the signs seriously. Pray for God's direction. God cares and has compassion and as an example of this, we have the Exodus written in the bible. In contemporary times, a man named Steve Lightle received a vision of God's plan to bring the two and one-half to three million Jewish people out of the Soviet Union to return them to the land of Israel. This story was written in a book Exodus II.

HIDDEN IN THE CLEFT OF THE ROCK

In the film "The Hiding Place" which was about the Nazi occupation of the Netherlands, I remember the Papa Ten Boom spoke of being in the palm of God's hand!"

We believe in the gift of prophecy. It's one of the earmarks of the life in the Spirit, and the fulfillment of the end time outpouring of the Holy Spirit. (Acts 2:1-39) The family of Demos Shakarian was saved from a holocaust by a prophetic word! Here's how this marvellous story occurred. The story opens in the year of 1850 (approximately), in the little village of Kara Kala in Armenia, situated in the rocky foothills of Mount Arahat, the mountain where, the Bible says, Noah�s ark came to rest, following the Great Flood.
There was in this small village at that time, an influencial individual by the name of Efim Gerasemovitch Klubniken, who was affectionately called "The Boy Prophet." When he was eleven years old, the Lord gave him a vision of charts and a message in a beautiful handwriting over a period of seven days. The boy could neither read nor write, but he asked for pen and paper and laboriously copied down the form and shape of the letters and diagrams that he saw. It turned out that this illiterate child (who had never seen a geography book!) had written out in Russian characters a series of diagrams and a prophecy, warring that at some unspecified time in the future there would be a brutal massacre of hundreds and thousands of Christians, men, women and children in the whole area. The time would come when everyone in the region must flee across a sea to a land, which the readers of Efim's manuscript plainly identified as the Atlantic Ocean and the west coast of the United States of America, "where God would bless them and prosper them, and cause their seed to be a blessing to the nations."
A little after 1900 Efim announced that the time was near for the fulfilment of the words he had written nearly fifty years before. "We must flee to America. All who remain here will perish." What happened thereafter is history. A large number took the prophecy seriously and, selling their properties for a song, left for America to the jeers of the majority who stayed behind. "In 1914, a period of unimaginable horror arrived for Armenia. With remorseless efficiency the Turks began the bloody business of driving two-thirds of the population out into the Mesopotamian desert. Over a million men, women and children died in these death marches, including every inhabitant of Kara Kala" (who had stayed behind). "Another half a million were massacred in their villages. The few Armenians who managed to escape reported that the Turks sometimes gave Christians an opportunity to deny their faith in exchange for their lives. The favourite procedure was to lock a group of Christians in a barn and set it afire." If they were willing to deny Christ the doors would be opened for escape. "Time and again, the Christians chose to die, chanting hymns of praise as the flames engulfed them." It is stated that this massacre provided Adolf Hitler with the blueprint for his plan to exterminates the Jews. Demos grandfather was among those who fled.
Demos Shakarian was named after his grandfather, who left Kara Kala in Armenia for America due to that 1855 prophecy of the Russian "Boy Prophet", Efim Gerasemovitch Klubniken. Demos was part of a large group of Pentecostal Christian Armenians moved to Los Angeles years before the Azusa Street Revival. Demos Shakarian became the founder of the Full Gospel Businessmens Fellowship Intl.
Since the Reggie King prophecy regarding Russian Military Forces coming out of Bathurst Inlet, and Russian and U. S. fighter planes in aerial combat over the Alaska, Alberta area, which is near the Saskatchewan border; intercessors have continued to receive prophetic intelligence from the Lord. God has given prophetic visions of Russian subs in the Strait of Juan de Fuca, monthes and years before they were detected and reports published in the newspaper. God through the Prophet Habakkuk provides the following insight into prophetic vision: For the vision is yet for an appointed time, but at the end it shall speak, and not lie: though it tarry, wait for it; because it will surely come, it will not tarry. (Hab. 2:3)
We are told to pray that God will "send rain in the time of the latter rain." God wants a harvest of souls for His own Kingdom. There have been many wonderful prophecies concerninging coming revival. Unfortunately, it's the wars such as Armenia went through that ripen those later crops. But by faith, we can be a kind of firstfruits, when we see with spiritual eyes, and respond to God's Holy Spirit.
Yeshua haMashiach/Jesus Christ exhorted Peter: "And I say to thee: Thou art Peter, and upon this rock I will build my Church, and the gates of hell shall not prevail against it." (Matthew 16:18) In Him, we must live and move and have our being! We have been given the Revelation of Yeshua haMashiach/Jesus Christ! Rev 1:8 "I am Alpha and Omega, the beginning and the ending, saith the Lord, which is, and which was, and which is to come, the Almighty." In Acts 9:5, Saul of Tarsus prayed for revelation. And he said, Who art thou, Lord? And the Lord said, I am Jesus whom thou persecutest. The difficulty comes when those individuals kick against what the Lord reveals. Jesus came that we might have life. He came to seek and to save...
RUSSIA FROM SARAH PALIN'S LIVING ROOM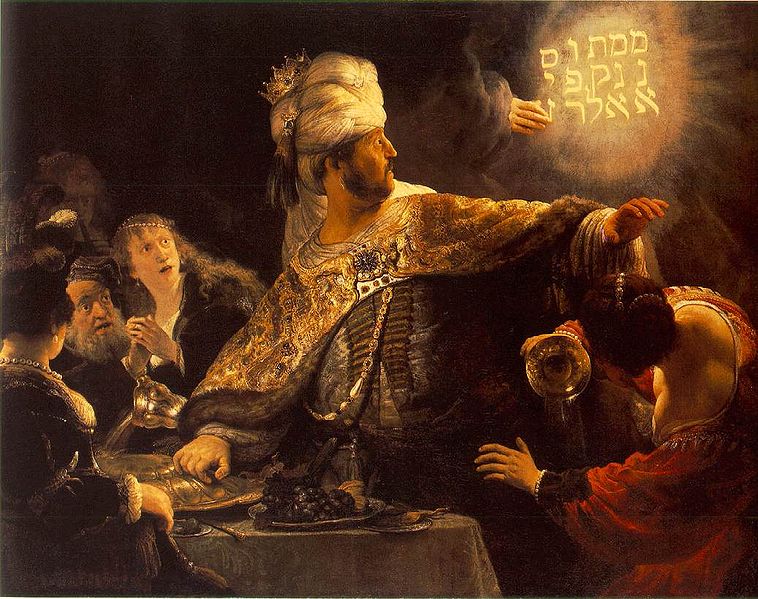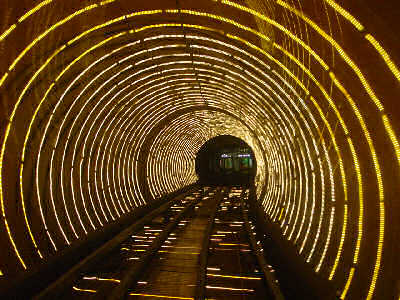 Sarah Palin made the comment that she can see Russia from her living room! Sarah Palin isn't the only one that can exclaim "Look at how close we are to this or that!" We may well be viewing the next North American "Trojan Horse!" Will the ground in the Aleutians one day open and spew out "the invading armies of the aliens?" But the need to see things clearing is just one of the reasons God poured out of His Spirit on all flesh, granting the infilling of the Holy Spirit and prophetic dreams, visions and revelations to those who have repented and received salvation through forgiveness of sin.
Along with the nuclear plants Russia ia currently building in so many regions, the news reports cover a push to build a Russian Tunnel To America. That Russia's gas monopoly is fueling Moscow's might. Plans are already underway for the world's longest tunnel under the Bering Strait as part of a transport corridor linking Europe and America via Siberia and Alaska.
The 64-mile (103km) tunnel would connect the far east of Russia with Alaska, opening up the prospect of the ultimate rail trip across three quarters of the globe from London to New York. The link would be twice as long as the Channel Tunnel connecting Britain and France. Russia is rapidly fulfilling the Prophet Ezekiel's name for them: "Rosh!" Meaning "Head!"
Years ago, Alana and her room mate went on a holiday in Washington state to her roommate's parents summer home in a coastal town. Their historic home sat on a bluff above the sea, and once belonged to a sea captain. Leading from the home to the bay was an ancient tunnel. China for years has perfected the
Chinese Tunnel System Many U.S. cities contain ancient tunnels which was used to smuggle in Chinese workers during the 19th century. Seattle, Tacoma, and Everett have their stories of shanghaied seamen, who awoke from a drunken stupor to find themselves aboard an unknown sea going vessel. Of the strange disappearances of women and children who suddenly vanished never to be seen or heard from again. Asia be involved in Russia's Tunnel Program? Of course free trade is in view. And along with this, a marked increase in international crime. Emphaticallyyes! Where ever Alaska goes in this direction, China will go! Take for instance, Unalaska, which is strategically located on the Great Circle route for shipping between Asia and North America. Located on the Bering Sea cost of the Aleutian Chain of Alaska, Unalaska is 800 miles southwest of Anchorage and reached only via air or vessel.
The Alaskan island "Little Diomede" looks like a rock plopped into the Bering Strait. Just about two miles away; in full view of every single house on the island is the nation of Russia. Specifically, it is the Russian Island of Big Diomede which sits about 25 miles from the Russian Siberian mainland (which you can also see from the American island.)
Russia's navy has also extended its tentacles into waters generally considered America's backyard. The nuclear-powered cruiser Peter the Great and the submarine destroyer Admiral Chabanenko conducted war games in the Caribbean with the Venezuelan Navy in 2008—Russia's first venture into the Caribbean since the end of the Cold War. In August 2009, two Russian attack submarines were sighted off America's East Coast, apparently the first such sighting for 15 years.
Dimitru Dudaman prophesied the following word: I saw the president of RUSSIA, a short, chubby man, who said he was the president of CHINA, and two others. The last two also said where they were from, but I did not understand. However, I gathered they were part of Russian controlled territory. The men stepped out of the cloud. The Russian president began to speak to the Chinese one. "I will give you the land with all the people, but you must free TAIWAN of the Americans. Do not fear, we will attack them from behind."
A voice said to me, "Watch where the RUSSIANS penetrate America." I saw these words being written: ALASKA; MINNESOTA; FLORIDA. Then, the man spoke again, "When America goes to war with China, the Russians will strike without warning."
The other two presidents spoke, "We, too, will fight for you." Each had a place already planned as a point of attack. All of them shook hands and hugged. Then they all signed a contract. One of them said, "We're sure that KOREA and CUBA will be on our side, too. Without a doubt, together, we can destroy America." The president of Russia began to speak insistently, "Why let ourselves be led by the Americans? Why not rule the world ourselves? They have to be kicked out of Europe, too! Then I could do as I please with Europe!"
"I Saw the Russians Attack the United States of America" - Prophecy by Henry Gruver, December 14, 1985
I was in Wales on December 14, 1985. I went up on top of the Eagle Tower in the Caernarvon Castle. It had eight points on it. Each of the points on it were eroded eagles. This castle was built in the 12th century.
I was overlooking the Irish Sea toward the North Sea, Norway, Sweden, Denmark, the tip of Scotland, Greenland, Iceland, in that area. All of a sudden I was up above the earth looking down upon the earth like a globe. As I looked down on the earth, I saw all of these massive amount of all kinds of ships and airplanes. They were coming from up above Norway, out of this inlet. They headed down between the United States and Europe. They literally covered the whole Atlantic. Then I wanted to see what was happening to the United States. I looked over on the globe at the United States. I saw coming out of the United States these radio communication towers. I saw the jagged lines like they draw to show that communications are coming out. All of a sudden, as I was looking down on them, they began to sprinkle down on the earth like dust. I thought, Oh, no! They are not getting through! They are not getting through! They don't know what is happening! They are totally oblivious!
Then I began to see all of these submarines emerging from under the surface. I was surprised at how close they were to our borders! They were in our territorial waters. Then I saw the missiles come out of them. They hit eastern coastal cities of the United States. I looked over across the country where my family was over in the northwest side, and I saw the submarines. I saw the missiles coming out and hitting the western coastal cities. I cried out and said, "Oh, God! Oh, God! When will this be, and what shall be the sign of its coming?"
I heard an audible voice speak to me and say, "When Russia opens her doors and lets the masses go. The free world will occupy themselves with transporting, housing, and feeding and caring for the masses, and will let down their weapons and cry peace and safety. Then sudden destruction will come. Then is when it will come."
Vision of the Russian Attack on North America
(Seen by J. Reg King, Box 2159, Wainwright, Alberta, T0B 4P0)
July 14, 2011-The murder of an 8 year old Brooklyn boy has impacted me greatly and I grieved over this a great deal. The Lord comforted me through a vision, in which I saw the boy caught up into light so bright that I cannot even describe it, and there in the presence of the Lord the boy was dancing and dancing in the presence of Messiah.
In the vision I saw things happening, and understood in my mind, as it was revealed to me, as to the location and who they were. The Russian forces were coming out of the area of the Bathurst Inlet. I remember how astonished I was, because they were there undetected. They had a large mobile military attack force, with heavy armour.Then the scene changes and I saw Russian and U. S. fighter planes in aerial combat over the Alaska, Alberta area, which is near the Saskatchewan border. The invasion route was in the general area of the Alberta and Saskatchewan border along 110 degrees longitude.
I was very amazed that hostile aircraft could get so near to the U. S. border, and not be detected and intercepted before that time.Again the scene changes and I realized the enemy land forces to be just north of the 60th parallel, also as yet undetected, and without any resistance from either Canadian or U. S. forces.
The visionary experience was given to me in the late 1940's and I remember my absolute amazement that an enemy could penetrate so far into our beloved Canada and not be detected.
Also, lastly, a date was given to me, but not the year, which was January 26, ????. And the enemy was using "bacterial or germ warfare."
In the Pacific, conditions have been just as tense. In 2007, an undetected Chinese submarine surfaced inside a U.S. convoy formation and within easy torpedo range of the uss Kitty Hawk aircraft carrier that the convoy was protecting. Other incidents, including collisions between U.S. and Chinese naval vessels, have become increasingly common as China has adopted a more confrontational approach with its growing naval strength.
RUSSIAN AWAKENING AND CHRIST'S RETURN
On one of his furloughs to England in 1855, Hudson Taylor was preaching when suddenly he stopped. He stood speechless for a time with his eyes closed. When he began to speak again he explained: I have seen a vision. I saw in this vision a Great War that encompasses the world. I saw this war recess and then start again, actually being two wars. After this I saw much unrest and revolts that will affect many nations. I saw in some places spiritual awakenings. In Russia, I saw there will come a general all-encompassing, national SPIRITUAL AWAKENING so great that there could never be another like it. From Russia, I saw the awakening spread to many European countries. Then I saw an all-out awakening, followed by the coming of Christ.
The Gospel of Luke (Chapter 24) Tells us that nation will rise against nation and kingdom against kingdom. How are we to respond when we see these things coming to pass? Luke 21:34 exhorts believers with these words: And take heed to yourselves, lest at any time your hearts be overcharged with surfeiting, and drunkenness, and cares of this life, and [so] that day come upon you unawares.
For as a snare shall it come on all them that dwell on the face of the whole earth.
Watch ye therefore, and pray always, that ye may be accounted worthy to escape all these things that shall come to pass, and to stand before the Son of man.
War of the Birds (From an original Russian article titled "Spiritual Revival" published in Finland in 1945, reprinted from "Food for Life International". Quoted in "Intercessors for America Newsletter", vol 21, no 7/8, also in the "European Prayer Bulletin", 3rd quarter 1994.)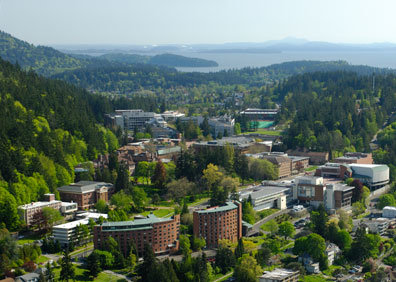 THE ALEUTIAN ISLANDS
The Aleutian Islands form an arc of volcanically active and earthquake-prone islands stretching southwest for 1,900 km from the Alaska Peninsula towards the Siberian peninsula of Kamchatka. The islands, which number approximately 150 in number form a barrier between the Pacific Ocean on the south and the Bering Sea on the north. The Aleutian Islands extend westward over 1,300 miles from the southwestern corner of the Alaska mainland, and include the Pribilof Islands which lie to the north. This area is distributed over an area of approximately 100,000 square miles, a region slightly larger than Virginia, Kentucky and Maryland combined.
This area is also a heavily active volcanic region. The 13 communities represented by A/PIA are Akutan, Atka, Belkofski, False Pass, King Cove, Nelson Lagoon, Nikolski, Pauloff Harbor, Sand Point, St. George, St. Paul, Unalaska, and Unga. Other communities that are a part of the Aleutian Chain, but not a part of A/PIA are: Adak, Amchitka, and Attu. Stretching from the tip of the Alaska Peninsula to the easternmost Aleutian Islands, the Aleutians East Borough is like no other place on earth.The Aleut people have traditionally been stewards of the land, coastal waters, and the resources in the Aleutian/Pribilof Region.
Bordered on one side by the North Pacific Ocean and the other by the Bering Sea, this wild and dramatic region has for centuries been the home of generations of Aleut families. Today, the area is renowned for its breathtaking beauty, warm, generous people and the rich diversity of seafood found in the waters around it.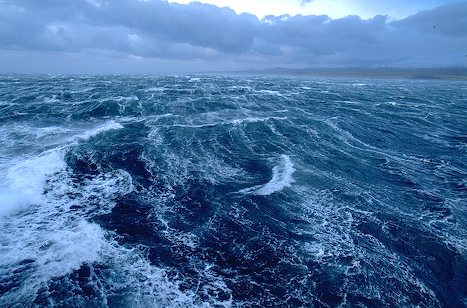 THE BOMBING OF DUTCH HARBOR
Tom Campbell's father recounts the interesting story of his wedding day postponement in 1942. He states "We scheduled our wedding day on June 10th of 1942. Unfortunately, the Japanese had a surprise of their own planned for this special date, involving one of the Alaskan peninsula areas, called "Dutch Harbor." Tom's Dad was in the military, in Yakima at the time, doing some training maneuvers, and could not leave the area. So, they were forced to cancel the wedding plans for that date and reschedule it for some ten days or…later." When he was finally given three days off they got married, with a short honeymoon in Vancouver, and then back to camp again.
(In this battle, a Japanese aircraft carrier strike force under Kakuji Kakuta launched air attacks over two days against the Dutch Harbor Naval Base and Fort Mears[1] in Dutch Harbor, Alaska. The attacks inflicted moderate damage on the U.S. base. Shortly thereafter, Japanese naval forces under Boshiro Hosogaya invaded and occupied Attu and Kiska islands in the Aleutians.) Phil Campbell was later hired by Pacific American Fisheries in Bellingham, Washington; a well known large processor of Alaska seafood, with fishing interests in Dutch Harbor. He worked as vice president in charge of sales, for PAF. In 1967 the company was sold out."
THE LIFE & WORK OF TOM CAMPBELL
Tom Campbell was born in Bellingham, Washington, where his father worked as the vice president in charge of sales for Pacific American Fisheries. Tom attended WWU, and Whitworth University. He met his wife while Alana was attending classes needed for graduation.
Tom Campbell and wife Alana were ordained by their pastor and a group of prophetic presbytery following graduation and their engagement to be married. Both are graduates of Christ Institute of Ambassadors. Tom is the director of Breakthrough Intl. an organization in existence for more than 20 years. The ministry has taken Tom & Alana across America to minister, intercede, prophesying over cities, and to more than a dozen countries in Europe, and Great Britain, praying with people to receive salvation through Jesus Christ, baptizing them in the wonderful name of Yeshua haMashiach/Jesus Christ, (Acts 2:38, Acts 8:16, Acts 10:46-48, Acts 19:5) and praying for them to receive the infilling of the Holy Spirit with the evidence of speaking in other tongues, (Acts 2, Acts 2:38) as outlined in scripture in Acts chapters 1-2, and praying for people to be healed from every manner of sickness and disease.
Living Word Church-Bible teacher of Christ Institute of Ambassadors, Union Gospel Mission-1983-1984, Lowell Childrens Church minister, Lowell Childrens Drama Team leader, Usher-Christian Faith Center-1982,1983, Usher-Ken Copeland Evangelistic Association, Messianic Dance Team Member, Prison Ministry-Woodinville Methodist Church-1986, Lowell Congregational Church-Asst Pastor, 700 Club Telephone Counsellor 1883-1984. Prophetic Team Minister-Servants On Assignment-St Ives, Cornwall,England. Healing & Deliverance Team Member-Word of Life Fellowship, Tukwila.
NATURAL STONE CRAFTSMAN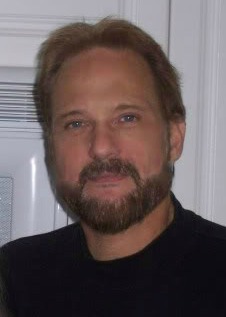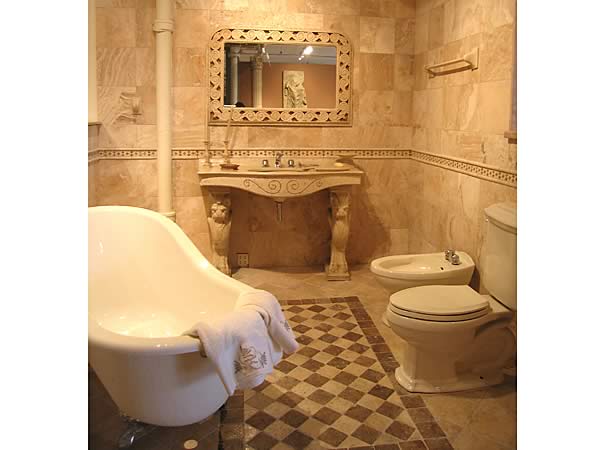 As a highly skilled craftsman in dimensional stone, Tom has produced an incredible variety of stone work over the past 35 years. He has created everything from pieces of fine art furniture to counter tops of marble and granite. He is a master craftsman in his trade.
From ancient times and civilizations, natural stone has proven the most enduring of all building materials. The formation process of natural stone began deep in the heart of the earth, where a combination of heat and pressure created blocks of natural stone including the following types:
Granite-Originates as molten magma that cools into granite deep in the heart of the earth. Quarried from the mountains of Brazil, Italy, India, Portugal and beyond. Contains silicates, feldspar, quarts and mica. It's durability and longevity make it ideal for kitchen counter tops, high traffic areas of floors or highly used tabletop surfaces.
Marble-Formed from limestone as the recrystallization process occurs deep within the earth's surface. Shades range in color from creamy neutrals to warm earth tones.
Onyx-Found in limestone caves, is formed developes into quarts crystals that fuse into layers of natural stone. Beautiful, translucent, can remain unpolished with a honed finish. Frequently used for fireplace surrounds, bar tops, kitchen islands.
Serpentine-Ranging in color from dark to light green with brilliant light veining. Famous localities in which this stone is found include Cornwall, England; the Antigorio Valley, Piedmont, Italy; Mount Olympus, and Cyprus. Serpentine rocks and basalts in the central zone of the Appalachian Mts of the eastern United States represent sutures of old oceanic crust, known as ophiolites, crushed between colliding continents. Essentially all lower crust and upper mantle rocks recovered from the mid-ocean ridges have been serpentinized to some degree by reaction with seawater. Serpentine rocks are classified as common serpentine and precious serpentine, the common serpentine being darker, less translucent, and sometimes impure. Serpentine is sometimes used as a gem and the massive varieties are quarried. Used like marble for decorative purposes, when serpentine is mixed with calcite, dolomite, or magnesite, a mottled or veined rock called verd antique is produced, although the masses are frequently jointed and only small slabs can be secured.
Travertine-A variety of limestone formed along streambeds, mineral springs, partularly hotsprings and waterfalls. It is formed by a process of rapid precipitation of calcium carbonate, often at the mouth of a hot spring or in a limestone cave. Trivoli Italy contains extensive deposits. The Roman Coosseum is constructed of it.
Soapstone Metamorphic rock comprised of quartz, muscovite, talc, and clorite.
Sandstone-a sedimentary rock composed mainly of sand-sized minerals or rock grains. Most sandstone is composed of quartz and/or feldspar because these are the most common minerals in the Earth's crust. Like sand, sandstone may be any color, but the most common colors are tan, brown, yellow, red, gray and white. Since sandstone beds often form highly visible cliffs and other topographic features, certain colors of sandstone have been strongly identified with certain regions.
Quartzite-Metamorphic rock which was originally sandstone. Sandstone is converted into quartzite through heating and pressure usually related to tectonic compression within orogenic belts. Pure quartzite is usually white to grey, though quartzites often occur in various shades of pink and red due to varying amounts of iron oxide. Quartzite deposits can be found in Brazil, Spain, India, Turkey and Greenland.
Limestone-A sedimentary rock that forms near waterways and can be found, although rarely, where ancient bodies of water used to be. This is because limestone is typically made of calcium that comes from marine creatures. Found in such countries as France, England, Sweden, the US, Canada and hong Kong. Limestone is comprised of the mineral calcite, and embedded with shells and fossils of sea creatures. It is easily carved, yet durable. Used kitchen islands, range hoods, vanities and countertops, flooring, walls and sinks.
With over 30 years experience in every aspect of the stone trade, including field measuring, templating, stone restoration, fabrication and installation of marble, granite, limestone, onyx, soapstone, and travertine, Silestone, Caesarstone, slate counter tops, cooktop cutouts, backsplashes, tub decks, bath vanities, tub and shower surrounds, fireplace surrounds, stone fireplace mantles, stone furniture such as mammoth marble and granite board meeting tables, marble or granite desk tops, jewelry store counters, attorney office counters, State Capital Building stone restoration, marble and granite statue bases, thresholds, marble baseboards, stone stairs, various types of stone flooring and refinishing, terrazzo floor repair, and in general the basic routine maintenence which keeps stone's ages-old quality and appeal, Tom brings to his trade a well-spring of experience which can be highly trusted. Due to his expertise in the trade, he is frequently called upon for consultation by other professionals.
Trained in his craft by highly skilled Italian stone craftsmen in the centuries old methods of natural stone fabrication using exotic materials cut from the stone quarries around the world such as The Americas, Italy, Spain, France, Mexico, India, Portugal, and Israel to beautify and increase the value of the homes and businesses of America. Tom experiences satisfaction in producing workmanship of the highest caliber. The slabs of these marvellous natural stones have names such as:
Arabescato Calacatta
Botticino
Rosso Levanto and
Rosa Norvegia (Norwegian Rose)
As a journeyman fabricator and installer, Tom was invited by the Bricklayers Local No 2 of which he's been a long time member, to train union apprentices at South Seattle Community College for several years, with students driving from as far away as Montana for his twice per month class.
Tom Campbell's work includes consultation with estimators, sales people in the trade, architects, designers, specifiers, and construction professionals and other purchasers of stone such as home owners doing home improvement projects.

ALANA'S CAMPBELL'S LIFE & WORK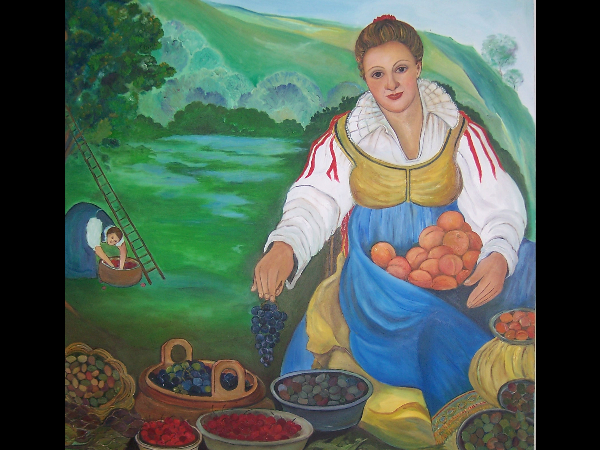 Born in California, and raised in the Pacific Northwest, Alana Campbell, is the daughter of Attorney Galen Hunt, and Maude Laughlin Hunt. Her father, a graduate of the Chicago School of Law, practiced law in the states of Illinois, Hawaii, and Alaska. He also served as a university professor, teaching science and chemistry, at the University of Hawaii. Alana's mother,also worked as a professional in the legal field. Alana Campbell is an artist who paints in oils, water colours, acrylics, pastels and pen and ink. Her love for art began in childhood. Alana's family believed that the arts should form an integral part of a persons education.
When our sons were young, we had a studio called Victorian Butterfly, and sold antiques, cards, and dried flower arrangements. We consigned items for sale to a gift shop in North Bend, as well as to others in Washington. These early beginnings were the foundations of our present art studio. Our family received prophecy that God wants to use us in the mountain communities, and that we will traverse the mountains many times, as we have and do. Even as a child, we had family members in Prosser, Sunnyside and Yakima Valley, and our visits took us over the mountains on numerous occasions. Tom was born and grew up in Bellingham, Wa, located in the North Cascade Mountains overlooking Bellingham Bay, to the west of Mt Baker, and north of the Chuckanut Mountains and Skagit River Valley. For years his family was involved at Western Washington University, and his father, who was born at Lynden, worked for PAF (Pacific American Fisheries) in Fairhaven as Vice President in charge of Sales. The Lord has His own special way of weaving His will into our daily lives.
The community in which we are presently located was established in 1889, and named for a bend in the river, with 3 main tributaries: the north, middle and south forks, which drain the west side of the Cascade Mountains.
Tom has enjoyed a commute some which is 10 minutes shorter. We have a magnificent view of the mountains from our living room window and the art studio work space has marvellous north light.
The balcony of our townhome, which faces the courtyard as well as the mountain, is also a great place to paint on sunny days. The entire family enjoys the open floor plan of the Snoqualmie River Studio and sharing family times together. Wildlife include opossum, racoon, squirrel, elk, deer and wild turkeys. There have even been a number of bear sightings on the property, which is located on forest and marshlands, where the bears like to feed.
All of the seasons are beautiful here. The good life people seek comes through Jesus Christ. The scriptures also speak of the diligence required in a successful venture. Australian artist Robert Hagan who taught himself to paint and to play fiddle very well says it this way: I've also learnt that you don't get good at something by being lazy and waiting around for things to happen. It's divine destiny and faith in God which order the seasons aright and not the ancient Greek concept of "fate." (Joel 2:38-Acts 2:38)
With it's miles and miles of hiking trails, Tom and Alana and family especially love watching the deer that can be observed, especially at dusk.
The deer always a reminder and a symbol of "Alyeth Shahar," The Hind (Deer) of the Morning, which speaks of Jesus Christ-Yeshua HaMashiach-Psalm 22. And Aijalon (the deer field) where Joshua commanded the sun and the moon to stand still. When the Hebrews saw the deer raise his antlered head in the morning mist, it resembled the fork like rays of the sun, and hence, symbolized the awesome power of God. Psalm 22 is inscribed with the "Hind of the Morning" and documents the agony of the crucifixion of Messiah through the triumphant resurrection from the grave and ascension for the salvation and healing of all mankind! This truth is embodied in Aliyeth Shahar!!! Yeshua our salvation. And as He said in His Word: YHWH Rapha "I am the Lord who heals ALL your diseases." The Hind of the Morning!
In the community of Talus, what can be observed more than almost anything, is the sight and sound of a miriad of birds.
Issaquah is an anglicized word for a local Native American name, meaning "the sound of birds". Another version of the name is said to have come from the pioneers, who, being impressed with the multitude of wetland birds, called the area Squak Valley. When the next wave of settlers came and asked for the name of area the Natives told them, "Is Squak."
EVERETT MARINA VILLAGE, JETTY ISLAND, MUKILTEO BEACH, MT VERNON & SNOHOMISH
Photos of Washington state include the scenic Snohomish River and river valley.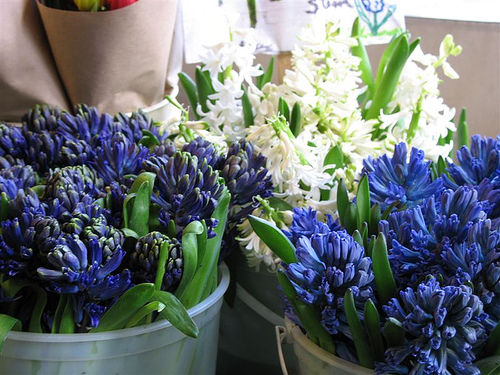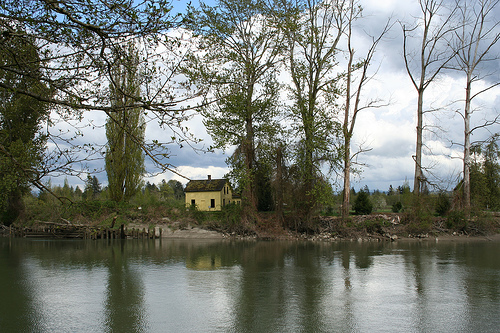 SKYLARK'S ARTICLES
The Aijalon Report
The Eternal Godhead vs The Greek Concept of Persona
Leonard Ravenhill
From Pioneer To Paper Man
Minister For Your Marriage Celebration
Who Is This Yeshua/Jesus?
"THERE IS A STILLNESS" Prophetic Word-Stephen Hanson
The Writings Of Charles G Finney
Time To Go On To Maturity-Stephen Hanson
Alana Campbell's Artwork Song of Jericho
Art Studio At Talus
Alana Campbell's Family History
Messianic Congregations
Tenakh/Hebrew Scripture Prophecies
Steven & Franceilia McDonald
French Jews
A Light In The Darkness-The Life of Alexander Mack
Mikveh Mayim In The Cloud & In The Sea
What Can Be Learned From The Life & Tribe of Benjamin
Shavuot: The Festival of Revelation
Jesus & The Drama Professors
Skylark's Simcas
Tom Campbell: Craftsman In Natural Stone
Snoqualmie River Art Studio
Tom & Alana Campbell's Art Studio
Snohomish River Studio At Lowell Village
The Life of An Artist
Knishes
Kreplachs
Aebelskivers
List of Volga German Villages
Skylart Original Art
Skylark's Simchas
Paul Cezanne: The Father of Modern Art
Pierre Auguste Renoir

Eugene Henri Paul Gauguin
Tom Campbell Craftsman In Stone

Breakthrough Intl.
The Artist As Prophet
Rembrandt Harmenszoon (son of Harmen) van Rijn
Johannes Vermeer
Paint By The Spirit: Van Gogh's Religious Art

Michelangelo- Sculptor
Felix & Marie Bracquemond

Impressionist: Eva Gonzales
Alphonse Mucha
Snohomish River Art Studio
Campbell Family Heritage Album
Historic Everett
Ari Art
Michelangelo- Sculptor

Alphonse Mucha
Katharine Jowett
Toulouse Lautrec
Paul Jacoulet
Elizabeth Keith
Bertha Lum

Helen Hyde
Pioneer To Paper Man
Skylark Studio
Tom & Alana Campbell's Art Studio

Wedding Ministers
Skylark's Art Studio

Skylark's Snoqualmie River Art Studio
Life of An Artist
Beaux-Arts

Alana Campbell's Art Work
Campbell Family's Heritage Photo Album
Song of the Lord In The Arts
The Sanctified Imagination
Rembrandt Harmenszoon (son of Harmen) Van Rijn
Johannes Vermeer

Pierre Auguste Renoir
Claude Monet: Impressionist Painter
Paint By The Spirit: Vincent Van Gogh
Free Illustrations
Skylark's Mountain Art Studio
Art Studio At Rock Creek Ridge
The Eyes of Morning
Tom Campbell-Stone Craftsman
The Great War
The Sign of the Prophet Jonah Hits Chicago!
Marmee: The Prophetess of Chatham On Thames
The White Rose
Artworkx
Skylark Art Studio
Alouette Plumage
Acadian-Cajun History
The Great War
Snohomish River Art Studio At Lowell Village
The Skylarks Of Brooklyn
Artists Biography
Lark Ascending
Campbell Family Heritage Album
Acadian-Cajun Recipes
Preston County, WVA
Hidden Children of the Jewish Holocaust
World Federation of Jewish Child Survivors of the Holocaust
Corrie Ten Boom: The Hiding Place
The Danish American Immigrant Museum
Danish Resistence During the Holocaust
Diary of Anne Frank
Galen Hunt Homeland Page
Hoping Against Hope
American Holocaust Museum
The Artist As Prophet
A Man For All Seasons
Claude Monet: Impressionist Painter
Paint By The Spirit: Vincent Van Gogh
Pierre Auguste Renoir
The Sanctified Imagination
Johannes Vermeer: Symbolism In Art
Song of the Lord In The Arts
Troubadors of the Spirit
Rembrandt Van Rijn
Maori Bread
Please To The Table
Azteca