FELIX AND MARIE QUIVORON PASQUIOU BRACQUEMOND
Born Joseph Auguste Bracquemond in Paris, France, on 22 May 1833 and died: Sevres, France 1914), Felix was a French engraver, painter, and decorator of ceramics. He is best known for his many etchings, both original and reproductions of famous paintings. Brought up in a stable, he entertained youthful dreams of becoming a circus rider.
Around 1848, he was instead apprenticed to a lithographer. Bracquemond was a chief founder of the influential Society of Painter-Engravers, established in France in 1889, whom she married on 5 August 1869. His portrait, of his grandmother, painted by him at the age of nineteen, attracted Theophile Gautier's attention at the Salon. He applied himself to engraving and etching about 1853, and played a leading and brilliant part in the revival of the etcher's art in France.
About 1856, the French artist Félix Bracquemond worked as a French impressionist painter and etcher. He was trained in early youth as a trade lithographer, until Guichard, a pupil of Ingres, took him to his studio. His portrait of his grandmother, painted by him at the age of nineteen, when he first came across a copy of the sketch. The is a collection of sketches of various subjects by the Japanese artist Hokusai.
Subjects of the sketches include landscapes, flora and fauna, everyday life and the supernatural. The word manga in the title does not refer to the contemporary story-telling manga, as the sketches in the work are at the workshop of his printer; they had been used as packaging for a consignment of porcelain. Braquemond enthusiastically showed the prints to his impressionist artist friends, who were intrigued by their flat, bold, asymmetrical composition. Bracquemond would go on to produce over eight hundred plates, comprising portraits, landscapes, scenes of contemporary life, and bird-studies, besides numerous interpretations of other artist's paintings.
A pupil of Guichard, who was a pupil of Ingres, Félix Bracquemond made his early reputation as a lithographer and etcher, the techniques of which he taught Manet, and in 1863 his engravings of Erasmus figured in the Salon des Refusés.
In the 1860s, Bracquemond entered the elite circle of the Parisian artistic and literary avant-garde, following his success as a printmaker at the Exposition Universelle in 1855. At the Paris World's Fair of 1867 there was immense interest in a ceramic service decorated by Felix Bracquemond for Eugene Rousseau. A self-taught printer credited with stimulating the etching revival in France, Bracquemond learned ceramic enamel decoration while working with Théodore Deck. At the Louve, Felix Braquemond observed a female art student, and his friend Montrosier introduced her to the successful printmaker Félix Bracquemond to whom he was engaged for two years before their marriage in 1869. A son was born to the couple in 1870, whom they named Pierre. Felix later became the director of Charles Haviland's Auteuil studio in Paris, from 1873 to 1880.
Marie Quivoron-Pasquiou Bracquemond, was an impressionist painter, draughtsman, printmaker and designer. Born Marie Quivoron in 1840 in Argenton, near Quimper, Brittany. Her father, a sea captain, died soon after her birth and her mother remarried to M. Pasquiou. She has one sister, Louise, born while the family resided at Correze, Near Ussel, in Avergne, in the abbey of Bonnes-Aigues.
Her youth was spent in the Jura region of Switzerland and in Auvergne in the Massif Central, eventually settling in Estampes, south of Paris, where she began to study drawing. She began painting lessons in her teens under the instruction of painting restorationist, M Wasser, who tutored young women in her town in art. Soon she was progressing to such an extent that in 1857, she submitted a painting of her mother and sister and old teacher posed in the Salon which was accepted. When Marie's parents moved to Paris, she became interested in painting.
Marie Bracquemond was admitted to the Salon in 1857 (where she showed sporadically into the mid-1870s) and was commissioned to copy pictures in the Louvre.
The porcelain industry began in France in 1767, soon after the discovery of the true kaolin clay in Limoges, France. It was there that David Haviland, an American, relocated in 1842 to start his own company and the great Haviland tradition we know today. In the beginning, David Haviland designed his creations with the American market in mind. Fortunately, he met painter and sculptor Felix Bracquemond and appointed him to head his studio. In 1871, Marie's husband Felix Bracquemond became the director of the porcelain company Havilland in Antevil. Marie and Felix worked together at the Haviland studio, where Marie designed dinner plates. Felix Braquemond took part in three of the Impressionist exhibitions (1874, 1879, 1880).
PAINTING TECHNIQUES
Marie Bracquemond used a palette consisting of 8-9 basic colours.
In 1872, Charles opened the Auteuil Studio. Situated in Paris, the Auteuil Studio entertained many great artists of the day. In France, the Impressionist's art movement had just become vogue. Under the management of Felix Brocquemond, the studio entertained such artists as Manet, Monet, and the Damousse brothers. Known as the "French School," these artists greatly influenced Haviland's floral designs. Bracquemond soon introduced plates and vases that were not decorated with symmetrical, bordered designs. Instead, country flowers, insects, landscapes and Japanese-inspired patterns were used.
Impressionist pieces are rare and extremely valuable. Brocquemond, a renowned ceramics decorator, was able to help the company in developing many new methods by which china could be formed and decorated. It is during this time that Haviland and Co. received its most prestigious request. While working for Haviland, Braquemond produced perhaps one of his most famous dinner services, the Service Parisien (1875), which also employed decorative elements suggested by Hokusai's Manga.
In 1879 her work was shown alongside women impressionists such as Mary Cassat and Berthe Morisot. Marie traveled to London in 1881 where she exhibited her work at Dudle Gallery. In 1886 she again participated in an Impressionist Exhibit.
Felix Bracquemond designed not only ceramics, but also furniture, gold and silver jewelry, bookbindings, and tapestry. He is known to have worked with the sculptor Auguste Rodin as well as the poster designer Jules Chéret. In 1900 he won the Grand Prixe de Gravure at the Paris World Fair at the Exposition Universelle.
Marie Bracquemond also produced ceramics and several drawings for La Vie moderne (1879–80). She did not paint during the last twenty years of her life. Marie Bracquemond died husband Felix, and three years after her son Pierre organized a respective in honour of his mother at Galerie Bernheim-June in Paris.
Tom & Alana Campbell 5214 South 2nd Avenue, Everett, Washington 98203-4113 Telephone (425) 252-2981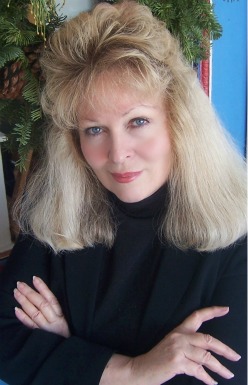 Main
Back
Page 28
Email: adazio@lycos.com