EVA GONZALES
Eva Gonzalès (April 19, 1849 – May 6, 1883) was a French Impressionist painter. She was born in Paris daughter of a Spanish (naturalized French) writer, Emmanuel Gonzalèz, and a Belgian musician. Her watercolors with their bright colors and soft forms achieved great success. She exhibited for the first time at the Salon in 1870. Thereafter she submitted work every year to the Salon. Although she was always invited to exhibit with the other Impressionists, for some reason she preferred to show her work at the Official Salon. During the Franco-Prussian War she stayed in Dieppe. In 1865, she began her professional training and took lessons in drawing from the society portraitist Charles Chaplin. In 1879, she married a brother of the graphic artist Henri Guérard. Although her career was cut short when she died in childbirth at the age of thirty-four she became known for her characteristic style for portraiture. She included subtle emotion and richness of detail in her works, such as A Loge in the Théàtre des Italiens (1874), described as one of the most provocative paintings of its day and featured in this exhibition. After her death, a retrospective was held of eighty eight of her works at the Salons of La Vie Moderne.
IMPRESSIONIST TECHNIQUES
Short, thick strokes of paint are used to quickly capture the essence of the subject, rather than its details. The paint is often applied impasto.
Colors are applied side-by-side with as little mixing as possible, creating a vibrant surface. The optical mixing of colors occurs in the eye of the viewer.
Grays and dark tones are produced by mixing complementary colors. In pure Impressionism the use of black paint is avoided.
Wet paint is placed into wet paint without waiting for successive applications to dry, producing softer edges and an intermingling of color.
Impressionist paintings do not exploit the transparency of thin paint films (glazes) which earlier artists built up carefully to produce effects.
The surface of an Impressionist painting is typically opaque.
The play of natural light is emphasized. Close attention is paid to the reflection of colors from object to object.
In paintings made en plein air (outdoors), shadows are boldly painted with the blue of the sky as it is reflected onto surfaces, giving a sense of freshness and openness that was not captured in painting previously. (Blue shadows on snow inspired the technique.)
PAINTING TECHNIQUE
Throughout her life, she maintained a painting style of middle tones and light figures against a dark background.
PAINTING TECHNIQUES
Eva's early works feature a dark restricted palette with strong contrasts of light and dark.
Tom & Alana Campbell 5214 South 2nd Avenue Everett, Washington 98203-4113 Telephone (425) 252-2981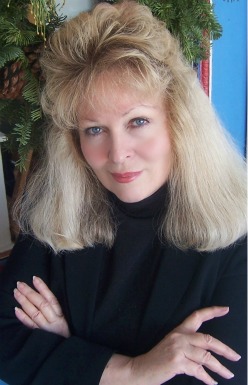 Main
Back
Page 12
Email: adazio@lycos.com