SKYLARK'S RIDENOUR HOMELAND PAGE

Name: Selinda Jane Ridenour
Gender: F
Birth: 24 APR 1853 in Wabash Co., In 1
Death: 14 SEP 1929 in Modesto, CA 1
Burial: Bretheren Cemetery, Unionville, IA

Father: Samuel Ridenour Mother: Phebe Ellen Murphy
Marriage 1 Joseph Madison Burger b: 28 JUN 1850 in Jefferson Co., IA
Married: 10 NOV 1870 in Libertyville Iowa (Brides Home) 2
Children:
Almira Jane Burger b: 18 APR 1872 in Washington Co., IA
Samuel Malachi Burger b: 7 MAR 1873 in Washington Co., IA
Minnie Ann Burger b: 26 MAR 1877 in Appanose Co., IA
Margaret Elizabeth Burger b: 27 DEC 1879 in Russell Co., KS
Joseph Warren Burger b: 14 OCT 1883 in Washington Co., IA
Cora Iva Burger b: 19 NOV 1886
John Irvin Burger b: 3 JUL 1889 in Libertyville, Jefferson Co., IA
Sadie Belle Burger b: 3 OCT 1891 in Jefferson Co., IA

From Billie Jean Mitchell's notes: Joseph Madison Burger born: 28 June 1850 in Jefferson Co, Iowa married Selinda Jane Ridenour 10 Nov 1870. It appears that Joseph Madison Burger and Selinda Jane Ridenour had a double wedding at the home of her family together with Sarah Brown Burger, and David Daniel Ridenour also married 10 Nov 1870. She was the daughter of Christian Whetstone/Wetzstein/Wettstein Burger-born at Morrison's Cove, Bedford County, PA on 1 July 1820 in Bedford Co, PA and died: 17 March 1890. (His parents were Samuel Snowberger Burger and Susannah Whetstone.)Christian Whetstone Burger, listed as a farmer and blacksmith in census records of Bedford Co, and Jefferson Counties, married: Sara Brown,daughter of Samuel Brown and Elizabeth Fortney. Elizabeth Fortney was the sister of Barbara Fortney whose family surname was Fortineux in France, but anglocized to that of Fortney. The other Fortney's in our family are the line of Barbara Fortney, the daughter of Daniel Fortney/Fortineux who married Thomas Anderson Hunt. Daniel Fortineux's family are listed as French Huguenots through Johann Jonas Fortineux and Jean Henry Fortineux I and John Henry Fortineux II.
Christian Whetstone Burger and Sarah Brown's daughter born 22 Oct 1854 in Libertyville Jefferson Co, Iowa married David Daniel Ridenour born 1850. They were married 10 November 1870 in Libertyville, Jefferson Co. Iowa.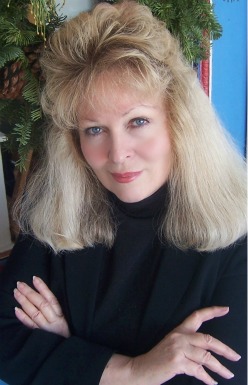 Alana Campbell is a descendant through the Joseph Madison Burger and Sarah Ridenour family. She is married to Tom, and lives in Washington statewhere she has resides most of her life They are the parents of 6 children.
Main
Back
Page 29
Email: adazio@lycos.com