PIERRE AUGUSTE RENOIR
RENOIRS EARLY YEARS
Pierre Auguste Renoir was the sixth son in a family of seven children born to Léonard (1799-1874) and Marguerite Merlot Renoir in Limoges, Haute-Vienne, France. His birth was recorded on February 25, 1841. His father was a tailor by profession and his mother was a dressmaker. Renoir was the fourth of four children. In 1845, when he was four years old the family moved to Paris. At age 13, Renoir left school to become an apprentice in a porcelain factory, where he received training to imitate the great Rococo painters, handpainting flowers and other motifs from the eighteenth-century onto cups and plates after the manner of the court painter Boucher. While employed here, he painted profiles of Marie-Antoinette on the fine white cups. His painting skills would have assured a secure position as a porcelain painter, and he relied on this trade until he was 18. But the firm eventually went bankrupt in 1858. He secured employment at a company that produced painted curtains and wall hangings for overseas missionaries and decorations on fans before he enrolled in art school.
At night he attended free drawing classes and gained a year's pass to the Louvre. Later, after the factory had gone out of business, he worked for his older brother, decorating fans, and saved the money he earned from painting so he could move to Paris. The painting of the sailboat is "Seine on Argenteil." The still life of fruit is "Peaches and Almonds" on the right shows a delftware jardinière, of glazed pottery such as originated in Delft, Holland, filled with fresh peaches and greenery.
On January 24, 1860 Renoir was granted permission to copy in the Louvre, a practice that he maintained for the next four years. In 1862, Pierre-Auguste Renoir gained admission to the studio of Gleyre at Ecole des Beaux-Arts, where he met and studied with other impressionists, including Monet, Pizarro, and Cezanne.
His early artwork was influenced by Claude Monet in his treatment of light
and the Eugène Delacroix in his treatment of color. Monet's style is considered classicism and impressionism. The "Rowers Lunch," also called "Lunch at the Restaurant Fournaise," presents a group of boaters relaxing after a meal in Chatou, a popular vacation spot situated on a small island in the River Seine.
HORSE TRAINING IN THE PYRENEES 1870-1871
The Franco-Prussian War, or Franco-German War, often referred to in France as the 1870 War (19 July 1870 – 10 May 1871), was a conflict between the Second French Empire and the Kingdom of Prussia. Prussia was aided by the North German Confederation, of which it was a member, and the South German states of Baden, Württemberg and Bavaria. The complete Prussian and German victory brought about the final unification of Germany under King Wilhelm I of Prussia. It also marked the downfall of Napoleon III and the end of the Second French Empire, which was replaced by the French Third Republic. As part of the settlement, the territory of Alsace-Lorraine was taken by Prussia to become a part of Germany, which it would retain until the end of World War I when it was given back to France in the Treaty of Versailles. The conflict was a culmination of years of tension between the two nations, which finally came to a head over the issue of a Hohenzollern candidate for the vacant Spanish throne, following the deposition of Isabella II in 1868. Over a five-month campaign, the German armies defeated the newly recruited French armies in a series of battles fought across northern France. Following a prolonged siege, Paris fell on 28 January 1871.
With the outbreak of the Franco-Prussian War of 1870, Renoir trained Cavalry horses for Napoleon's army in the Pyrenees. Renoir lived through two wars. In 1870, his great friend Frederic Bazille was killed. Bazille, a painting partner of Renoir, joined a Zouave regiment, the title given to certain infantry regiments in the French army, normally serving in French North Africa between 1831 and 1962. The name was also adopted during the 19th century by units in other armies, especially volunteer regiments raised for service in the American Civil War. On November 28 of that year he was with his unit at the Battle of Beaune-la-Rolande. In an attempt to relieve the Siege of Paris, French General Crouzat's XX Corps launched an attack against three Prussian brigades resting in Beaune-la-Rolande. His officer having been injured, Bazille took command and led an assault on the German position. He was hit twice in the failed attack and died on the battlefield on November 28, 1870 at the age of twenty nine. His father travelled to the battlefield a few days later to take his body back for burial at Montpellier over a week later. He came from a wealthy family and had given generous financial support to Monet and Renoir. Bazille often loaned Renoir money and shared studio space with him. In return he learned from him.
After the outbreak of the Franco-Prussian War (July 19, 1870), Monet took refuge in England in September 1870. While there, he studied the works of John Constable and Joseph Mallord William Turner, both of whose landscapes would serve to inspire Monet's innovations in the study of color. In the Spring of 1871, Monet's works were refused authorisation to be included in the Royal Academy exhibition.
Pierre Auguste Renoir first exhibited his paintings in Paris in 1864, but he did not gain recognition until 1874, at the first exhibition of painters of the new impressionist school, that he'd joined with other avant-garde artists. The first of the First Impressionists' Exhibition's was held in 1874, and Renoir sold 3 paintings at the exhibition including La Loge. Several of Renoir's paintings featured his experiences at the opera theatre including an admiration for the performers as seen in The Dancer. He was active and hardworking, painting and making study tours to Algiers, Italy, Germany, and Spain. Renoir achieved success as a portraitist in the late 1870s. It was also in 1870 that Renoir served in military service in the Franco-Prussian War, where he trained horses in the Pyrenees. His friend Fredric Bazille was killed in the war.
Throughout the early years of Renoir's painting career, he frequently visited the Louvre, and studied the art of earlier French masters, particularly those of the 18th century. After a visit to Italy in 1882, Pierre-Auguste Renoir abandoned the Impressionist ideal in favor of his own unique individuality.
MARRIAGE TO ALINE CHARIGOT
In 1880 Renoir met a woman named Aline Charigot, a young milliner and dress makers assistant, Aline Charigot, who works not far from his workshop. She is twenty years old. In 1890 they were married. Three sons were born to the couple whom they named Pierre, Jean, and Claude. Following his marriage his work became very family oriented. Renoir painted Aline in the work "The Boating Party," which took several monthes for him to paint. His wife Aline is the subject of the painting on the left. Renoir's artwork is appreciated for it's vibrant colors and subjects like flowers and young children. Renoir excelled in portraying children. At times he painted the children as "pierrots", a type of clown in French pantomime with a whitened face and fancy costume. Pierre Auguste and Aline Charigot Renoir had three sons which he loved to paint when they were young. Aline was greatly loved by Renoir. She devoted her life to him, caring for the household duties and showing hospitality to the visitors. Aline's was also an excellent cook.
During the 1870s, encouraged by such artists as Édouard Manet, a number of young painters began to seek alternatives to the Western style of painting which had been in vogue since the beginning of the Renaissance. These artists found their inspiration in painting scenes from outdoors. This caused their work to possess a freshness and vibrancy, frequently lacking in the art field. The painting on the left is entitled Le Moulin de la Galette (1876) About 1884 Renoir left his studio on the rue Saint-Georges and his work revolved around wife and their children. Around 1892, Renoir developed rheumatoid arthritis. In 1907, he moved to the warmer climate of "Les Collettes," a farm at Cagnes-sur-Mer, close to the Mediterranean coast. In the 1890s Renoir produced about 50 etchings and lithographs. Renoir was a prolific artist, with 6000 paintings to his credit. Renoir had his first attack of rheumatism in 1894. His health declined severely later in life, and he suffered from severe rheumatoid arthritis beginning about the age of 50, and lasting for the remaining 25 years.
PAINTING THEMES & TECHNIQUES
Using a canvas with a white, commercially prepared ground, Renoir used a palette knife to lay down another layer of lead white paint. This second layer filled the weave of the canvas, resulting in a smoother, more reflective surface. While still wet, he rapidly brushed in thin layers of wash-like paint, achieving a remarkable transparency and fluidity, particularly in flower petals such as orange and yellow blossoms and in the background. Renoir used only five different colors on his palette. When Renoir grew older, his style changed. It become softer and the outlines less definitive. He used very strong colors - often reds and oranges - and thick brush strokes.
With Impressionism in the late 1860s, Renoir began using broken brushstrokes, his color became lighter, and he composed his canvases in patches of colored light.
First, taking a canvas with a white, commercially prepared ground, Renoir used a palette knife to lay down another ground of lead white paint. This second layer obscured the weave of the canvas and resulted in a smoother, more reflective surface. While it was still wet, Renoir quickly brushed in thin layers of wash-like paint, achieving a remarkable transparency and fluidity. Renoir's palette consisted of 5 colors plus White: 1)Titanium White 2)Chrome yellow 3)Red Madder 4) Ultramarine Blue 5)Prussian Blue 6) Vermillion He was also known to use: 1) Naples Yellow 2)Viridian 3)Ivory Black 4)Burnt Umber 5)Raw Sienna 6)Yellow Ochre 7)Red Lake (Cad. Red. Med.) 8) Red Earth (Venetian Red) 9) Alizarin Crimson 10) Cobalt Blue 11) Chrome Green, and 12) Lead White. Renoir used big brush strokes and shadows which reflect colors.
RENOIR'S LATER YEARS
In 1903, when he settled for the winter in the village of Cagnes-sur-Mer in the south of France. When Monet's health problems necessitated frequent visits to southern France, he purchased the property of Collettes (which has since become a museum) at Cagnes-sur-Mer, where he lived for the remaining years of his life. In 1904 the Renoir's moved from Paris to the French Riviera.
Renoir was carried in his sedan chair by his friends or staff to places that were difficult to reach in a wheelchair such as in this photo of the garden in Cagnes-sur-Mer. His diligence as an artist paid off, and he faced old age without financial problems. However the arthritis made painting difficult and sometimes impossible. But he continued on, painting from a wheelchair, which he required from 1912 on. He developed progressive deformities in his hands and ankylosis of his right shoulder, requiring him to adapt his painting technique. His hands looked like stumps of old trees — you could barely see his fingers because they were so curled in on themselves. Fabric was tied across Renoir's palms, to protect his skin. He worked with his paint brush tied to his crippled hand. Renoir's wife died in 1915 after having returned from Gerardmer, where she had gone to see their son Jean, who had been seriously wounded in the war, and who would go on to become an important filmmaker. Renoir survived his wife by four years. In December 1919 he contracted pneumonia which resulted in a heart attack that took his life. Renoir died in the village of Cagnes-sur-Mer, Provence-Alpes-Côte d'Azur, on December 3on December 3, 1919, just four years after his wife Aline. Jean and Claude were with him when he died. His estate, valued at five million francs, was bequeathed to his three sons.
THE SALE OF RENOIR'S "CAFE SCENE"
Pierre-Auguste Renoir was undoubtedly one of the most prolific artists to have ever lived. He produced approximately 6000 paintings during his 60 years as an active artist. His sun-dappled cafe scene "At the Moulin de la Galette," from 1876, was sold last night for $78.1 million at Sotheby's, setting a record at auction for Impressionist art. The price was the second highest for any artwork sold at auction. The price is second only to the $82.5 million paid for Vincent van Gogh's ''Portrait of Dr. Gachet,'' which became the most expensive painting ever sold at auction when it was sold on Tuesday night at Christie's. Both the van Gogh and the Renoir had the same presale estimate - $40 million to $50 million.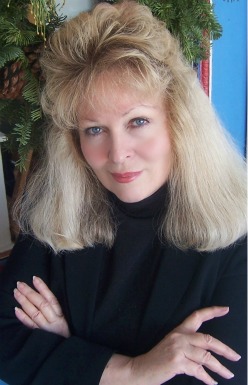 The Artist As Prophet Snohomish River Art Studio Skylark's Newsletter Pierre Auguste Renoir Art For Glory & For Beauty Paint By The Spirit Sign of the Prophet Jonah Light The Shabbat Candles The Key of David Anoint The Magen David Skylark's Simchas The Sanctified Imagination The Artist As Prophet Yeshua/Jesus & The Drama Professors Aholiab-Art In The Tabernacle Bezaleel & The Ark of God The Fallen Tabernacle of David In The Arts Art For Glory & For Beauty Dancers Devotional Skylark Studio Artworkx The Song of Jericho Song of the Lord In The Arts Snohomish River Studio Skylark's Studio At Talus Skylark's Newsletter Constantine's Children of A Lesser God Key of David Oneness of God vs Greek Concept of Persona Agabus Type Prophecies Methods & Media God Chooses Yeshua vs The Sanhedrin Dreams, Visions & Prophecy Concerning The Unborn Marmee: The Prophetess of Chatham On Thames The Great War-The War Diary of Galen Hunt Skylark's Snohomish River Art Studio Ari Art Rabbai Bernhard Hoppe A Man For All Seasons Song of the Lord In The Arts Tom & Alana Campbell's Art Studio Alouette des Champs L'Ain Family History Troubadors of the Spirit Thomas Hugh Campbell Hoppe-Campbell Family History Bird In Hand The White Rose Le Alouette Prophetique Aijalon Couer de Lion Skylark's Journal Skylark of the Morning Thomas Hugh Campbell
Main
Back
Page 89
Email: adazio@lycos.com"