LIKE A BIRD I HAVE FLOWN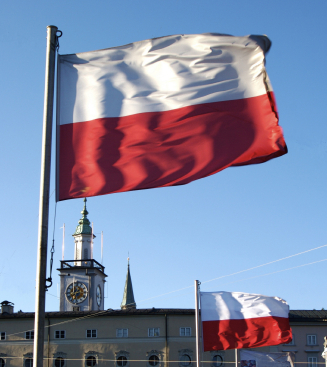 This photo was taken by Frank Kuklenski of his wife, Dorothy Irene Kuklenski, standing by her mother in law, our Polish Babka, (grandma) Bridget Kuklenski, when our was enjoying a picnic at Mount Baker with the family. I have many happy memories of the Kuklenski grandparents when we were very small, sitting around the table together, having fun, laughing and talking. Frank Kuklenski Sr lived in our home. Bapka Bridget would call me her little bird. That's her in the flowered dress, standing between our mother and I. We went on lots of family outings together.
My sister, Nadine Kuklenski is in the photo with her arms around , Patty Ghrames, (striped blouse and skirt) the daughter of Uncle Pat and Aunt Emma Kuklenski Ghrames. Pat and Emma owned a restaurant called the Townhome Cafe, in Prosser, Wa. As a child, I remember being there at this restaurant, perhaps in the kitchen or another room and looking up from below street level I could see the glass block they used to put in sidewalks to let light into storage areas of local shops that was below street level. The glass block turned lavender. Frank Kuklenski Sr lived in his son Frank's family home and used to like taking the bus to downtown Seattle to visit.
Another of the photos is of my sister and I in the garden of the FJ Kuklenski flower farm in Seattle, Washingon. Bridget Kuklenski was born on November 11, 1882 and died January 1972 in Prosser (Benton) Washington. The 1930 Census lists her as 46 years old, surmizing her birthdate to be about 1884. She married Frank Kuklenski Sr, who was born about 1892. The Kuklenski family originated in Warsaw, Poland.
As the Second World War began, Poland was attacked by Nazi Germany and the Soviet Union. Both totalitarian countries divided Poland and began to persecute her people. The Nazis murdered about 90% of the Polish Jews and more than a million of Catholic Poles. People fled Poland and emigrated to reside wherever they could. The Soviets also murdered a comparable number of Poles, many others experienced to concentration camps in Siberia.
After this horrible period was over and World War II had ended, new boundaries were designed for Central Europe by Stalin, Churchill and Roosevelt at Yalta. Poland lost a third of its pre-WWII area which was taken over by the Soviets. As a "compensation", the allied powers handed over to Poland a large part of Germany east of the Oder and Neisse rivers. Nearly the entire population of those provinces either escaped the Red Army in 1945 or was later expelled to Germany and the territory was settled by Polish refugees from the East, who wanted to avoid Soviet rule. Also hundreds of thousands of Ukrainians were forced to leave Poland to settle in the Soviet Union.
Polish Customs
Nine children were born to the Kuklenski Srs. Here's a list of their names and birth order.
Aunt Mary born: December 21, 1902-She married my Uncle Peter Taggares/Tagaris, who was born 1895 and died: 1959. Aunt Mary Kuklenski Taggares died on November 08, 1993


Frank John Kuklenski born: July 25, 1904-
Married: Dorothy Irene Mott born: December 20, 1905-Bridgewater, South Dakota
Died: 02 January 1989 Daughter: Nadine Louise Kuklenski born: December 12, 1937-Nadine died following an accident.
Frank worked for the Ford Motor Company.
They owned a farm in south Seattle (Tukwila) I recall Frank Kuklenski singing to us as kids in a mixture of both Polish and English. Frank and Dorothy had a Dahalia Farm. They had fruit trees and raised, canned and froze vegetables. Dorothy could cook and bake wonderful things. She made her own soap and quilts and clothing for us girls. Daddy Frank loved clowning! He was a real character! He worked for the Ford Motor Company. When he would return home with groceries, us kids would say: "What did you bring us?" And he'd reach into the brown paper grocery bag and throw us a lettuce!

Tony Kuklenski (Changed name to "Cook.") He was born: June 22, 1906
Married to Aunt Lillian, who was artist-illustrator - Lillian Cook
As kids, we loved going to her house because she painted murals on the walls of her Seattle home. As a child, I wanted to paint just like her! Uncle Tony and Frank owned a boat and would go salmon fishing. On the back of our property Frank kept a smoke house so he could kipper salmon and it was sure good!
Aunt Helen born: October 24, 1908
Aunt Emma Kuklenski born: February 3, 1912-Died: April 17, 2000
Married: Uncle Pat Ghrames-Uncle Pat & Aunt Emma-They owned the Townhouse Restaurant in Prosser.
Their daughter Patricia was born:
September 21, 1946.
She died: September 3,1994.
Uncle Johnny born: February 8, 1915
Aunt Julia born: July 17, 1916
Uncle George Joseph born: November 2, 1919
Married: Aunt Jean Giffen
Aunt Alice born: August 27, 1922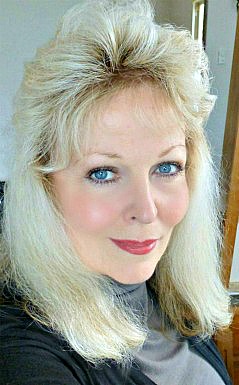 Royal Castles of Poland Frywolitka: Polish Lace Making Frederick Chopin: Poland's Most Famous Composer Polish Royal Tombs of Poland Courtly Lives Rabbai Bernhard Hoppe-Born in Prussia Irena Sendler: Holocaust Rescuer of Children A Chanukah Miracle The Long Walk Polish Jewish Heritage Beautiful Poland!~ Plant Gallery Welcome to Poland Polish Flags The Mountains of Poland Polish Costumes Polish-English Dictionary Polish Rail Maps Maps of Poland Polish Road Maps Polish Pottery & Springerlie Molds Wycinanki:Polish Paper Cuts Birds of Poland More Birds of Poland Polish Horses Polish Pottery Tom Campbell-Stone Craftsman Skylark's Snohomish River Art Studio Original Art Studio At Talus Artist-Illustrator Ari Art Fine Art By Alana Campbell Boujolais Nouveau Lavender Fields The Tuscan Market The Rue De Paris The Vineyard A Midsummer Afternoon The Song of Jericho The Bon Marche Kapusniak: Sauerkraut Soup Polish Borscht Mizeria: Polish Cucumber Salad Polish Pierogies Mizeria Golabki: Polish Cabbage Rolls Polish Egg Bread Paczki: Polish Doughnuts Polish Pierogi Recipe Jablecznik: Polish Apple Cake Pierniki: Polish Spice Cookies
Main
Back
Page 11
Tom & Alana Campbell-5214 South 2nd Avenue, Everett, Wa 98203-4113 - Telephone (425) 252-2981
Email: adazio@lycos.com