Azima's Purrfect Lily


Azima Purrfect Lily, held by Jamie Theim, at the Theim
home in Pittsburgh. Photo by Kit Goodwin, 02-08-09.
Another cat that was placed with Jamie Thiem in Pittsburgh, was Azima Purrfect Lily, a silver mackerel patched tabby. In addition to placing Lily in Jamie's home, Barb gave Ronny (see Ron Weasley's page) to Jamie for future breeding.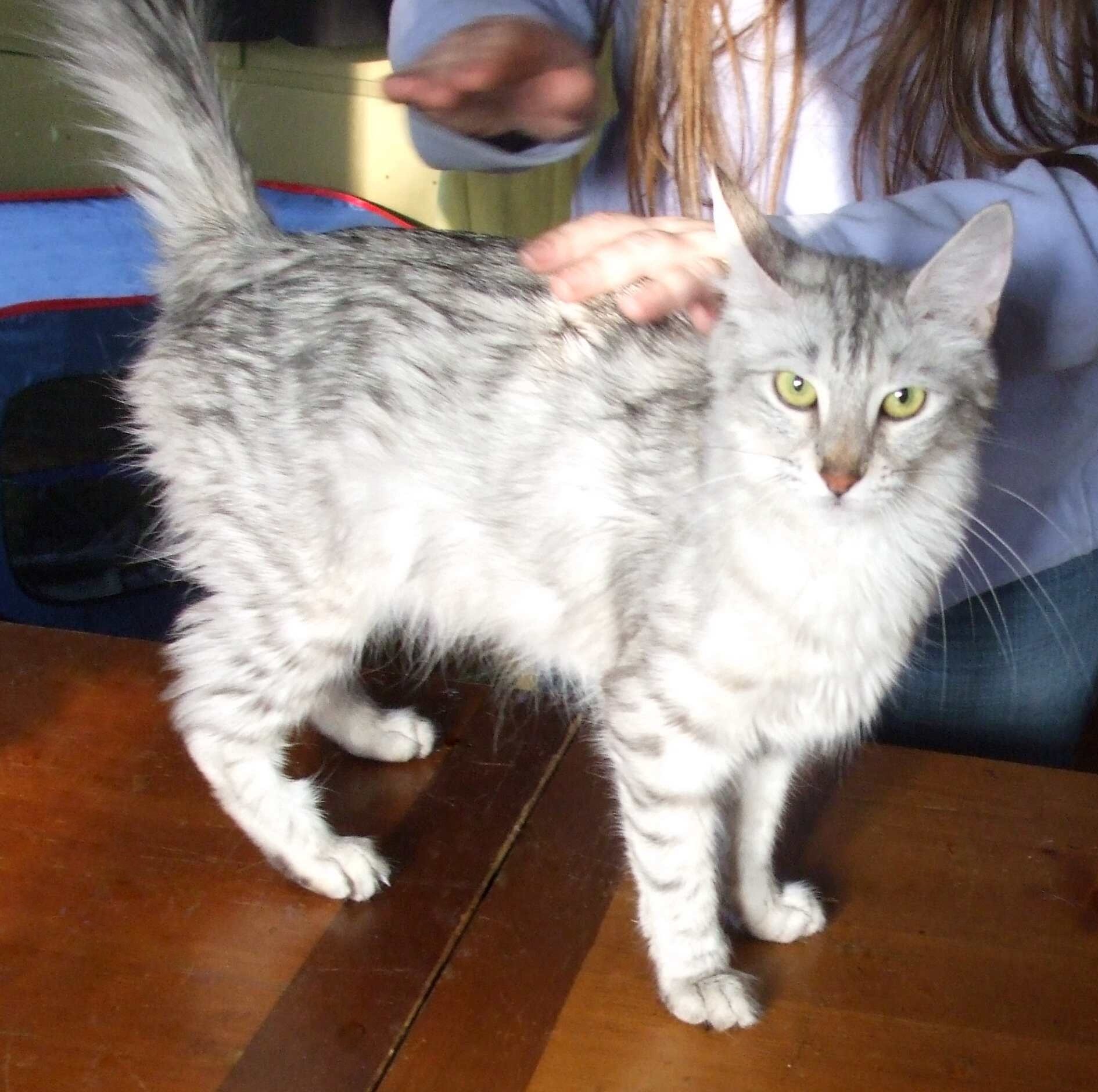 Lily with Jamie Theim, photo by K Goodwin, 02-08-09.
Ronny bred Lily and produced a litter of two male cameo kittens, born 10/3/08. (See Golden Jaspurr and Gold Rush's pages.) At the time of Barb's death, these kittens were still nursing Lily.
In February, 2009, Sue and Kit went to Jamie Thiem's house to retrieve all of Barb's cats. Lily went home with Kit.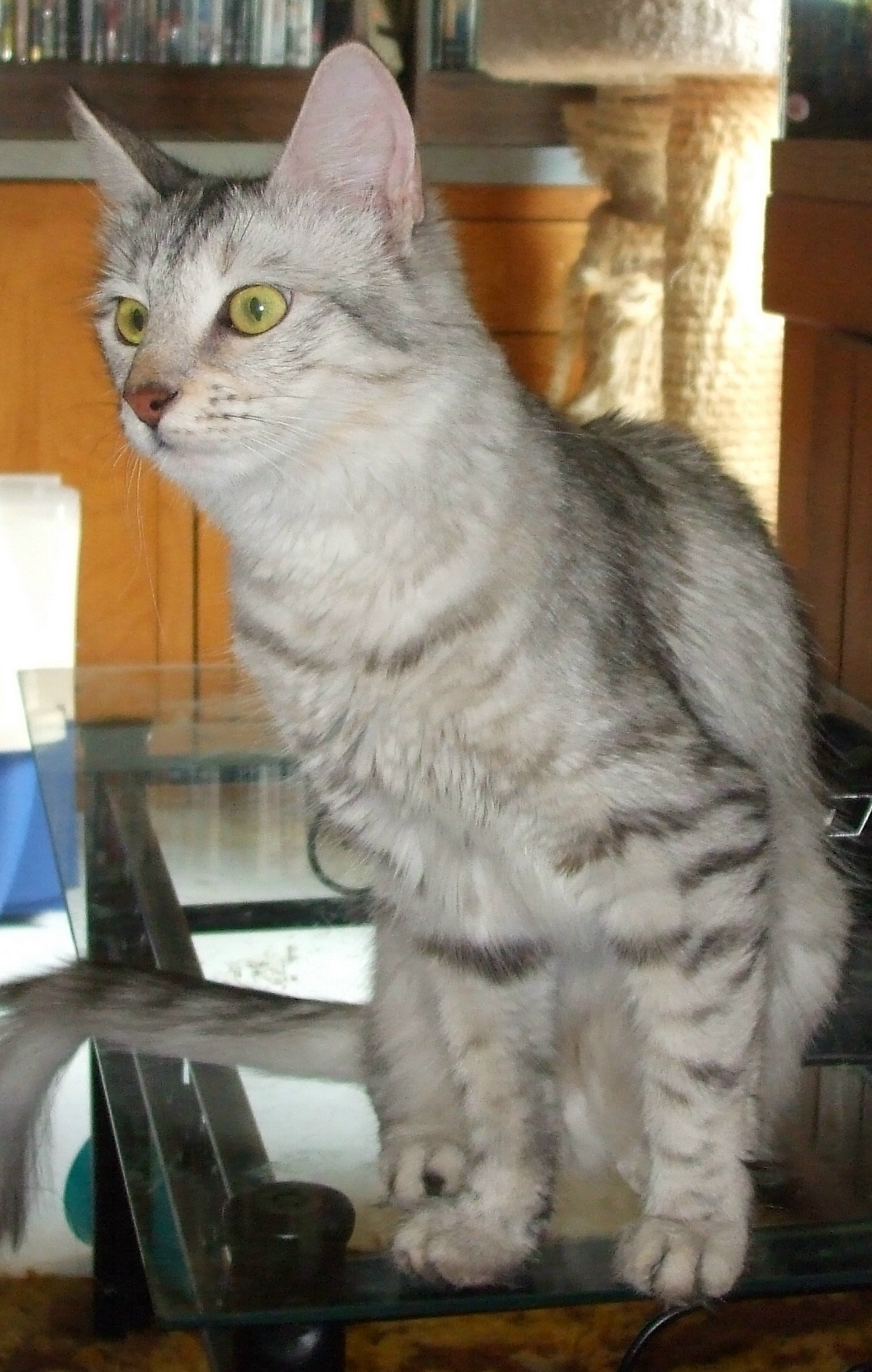 Lily at the home of Kit Goodwin, 05-10-09.
Identification of this cat was made by Jamie Thiem, who knew the name Barb gave her. In Barb's house were a pedigree in Cat Manager, notations of Lily and her first litter were in Barb's breeding files and records, and finally, the contracts between Barb and Jamie, so there were no problems identifying this cat.
Purrfect Lily Identification Checklist:
People who knew this cat: Family members of Jamie Thiem.
Listing in breeding log by Barb as kitten and dam.
Pedigree on Cat Genius in Barb's computer.
Litter registered with CFA by Barb on 8/27/08.
Photos taken by Barb.
Click on a link below, to see the details:
Email: integritycats@earthlink.net