"People rarely disclose their character so clearly
as when they describe someone else's"
Mysterious Woman: Discrimination In The Work Place


This group has been created for any and all women that are discriminated in the work place.

Hi, my name is Stacy and I have decided to put a support group together for women that share the same problems in the work place. I myself, am a victim of sexual harrassment, discrimination, and much, much more at my job.

I am a paramedic, and am around mostly male co-workers. When I first started in EMS, I had to file a sexual harrassment complaint with Human Rights because of a man's narrow mind. I also was critized and gossiped about for many years. I have been disciplined differently than other employees as well. I could follow a medic and parrot every move and get into trouble and of course they would not.

I fought eight years for my rights and finally decided to move on to a better job with less the harassment. I recommend for those of you that are able to change and move away from the situation, to do so.
I have decreased my stress by 99% and enjoy my life now to the fullest.


So, here we go.
Let's support and help one another.
Mysterious Woman: Discrimination In The Work Place





~~COMING SOON...In The Works!!!~~
**More True Accounts of Women Discriminated In The Work Place**









Autism Awareness







Click here to order your unique 20-page horoscope



Would you like to have your story listed with this site? Please email your story and I will build your page to have displayed with the others. Thank you for your interest in Mysterious Woman and letting others know they are not alone.



Our First Award





Our Second Award





Our Third Award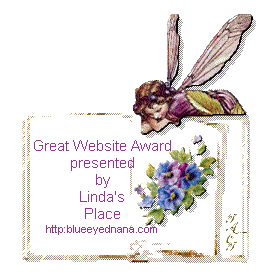 Our Fourth Award




Web Rings that Mysterious belongs too...




SiteRing by Bravenet.com











Cool sites for women

Lets Go Girls
This site owned by
Mysterious Woman
Mysterious Woman is owned and operated by Stacy W.
Copyright © 2000-2001-2002-2003-2004-2005-2006
Any and all rights are reserved.

graphics by
Celtic Heart Creations