We all love to win awards. So here's another to add to the ranks, or to to start you off. Do you have a weird, different, or unusual site? Read the rules below, then enter to win my award.
Note: Check out the new award graphic!
What I Am Looking For:
- Basic weirdness of any nature. Your site doesn't have to be weird in the same way as mine. I wlecome spoof pages, humor pages, etc. If you or someone else thinks it is weird, it probably is! It doesn't have to be a humour based site. I want unusual, weird, and/or different sites. Basically, anything with an original idea to it.
- No racism or hate sites...no porno either.
- No pages that are geared at a certain person(s) and your way of slandering them.
- Not too many broken graphics or links. A few are exceptable, but not a lot.
- Pages that take forever to load will be ignored.
- Give credit where credit is due, whether it is from writings, artwork or borrowed graphics.
That should do it! The graphic is below. DO NOT STEAL IT IF YOU DID NOT WIN IT! It is copyrighted, and can only be used with my permission. Thanx.
Winners are listed under the graphic.
---
Winners!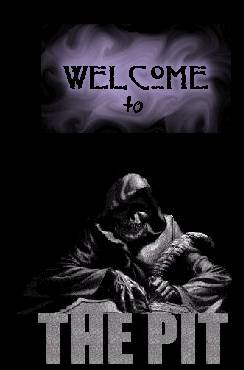 Our first winner! This page is responsible for making two of the backgrounds used here...and probably more in the future! Worth a look! Date won: 6/20/00
Note:Background on this page not found there. Sorry!
Weird Sites
Ghosts and Hauntings
Disclaimer and How to Submit
Roadkill Hall of Fame
Win My Award Your Weird Hostess Information Link to Me Home