Monstervision in 1999
Welcome to the Previous Mostervision page.
Past movies have included Star Trek 1 & 2, all 3 Poltergeist movies (in a row, the same night), Back to the Future, and even a couple of films they also made fun of on MST3K...Before Joe Bob became the host, there were other guesthosts. Like the night Penn & Teller were hired as TNT security guards and instead used the security monitors to watch the all-time 6 best Outer Limits eps (yes, including Demon With A Glass Hand)

Following the Monstervision movie or movies is a film that TNT considers "100% Wierd" which is not hosted by Joe Bob. Sometimes it has something to do with the evening's selection (2 Godzilla movies were followed by "All Monsters Attack") and sometimes not. Sometimes "100% Wierd" is just a short film about Bigfoot...

For summer of 1999, Professor Joe Bob Briggs again conducted his (final) Summer School. Eighteen Monstervision flicks on nine weekends:
Aces: Iron Eagle 3 followed by Hot Shots!
American Graffiti and Hairspray
Blues Brothers and Pee-wee's Big Adventure
Conan The Barbarian and Conan The Destroyer (in 1998's Summerschool, the 2nd one was Arnold in Hercules In New York)
Planet Of The Apes and Escape From The Planet Of The Apes
Mars Attacks! and Forbidden Planet (see below)
Great Outdoors and European Vacation, which were both later repeated as 100% Wierd
Willy Wonka and Ice Cream Man (see below)
Mary Shelley's Frankenstein and The Surgeon

August 21: UFO STUDIES 666
Curriculum UFO on Joe Bob's special edition of Summer School and outer-space travel expert Stanton T. Friedman, the original investigator of the Roswell incident, will join Joe Bob to put his unique spin on Mars Attacks! (10 p.m. ET/PT) and then
Anne Francis joins Joe Bob to talk about the classic Forbidden Planet (letterbox version shown). She says she still has the head from her episode of Twilight Zone...

100% Weird Mystery of Monster Island (1981) at 3 am ET/PT.
Here's a unique obscurity! A Spanish import based on a Jules Verne adventure and starring Terence Stamp, Peter Cushing, and Paul Naschy. The madness begins when the son of a wealthy shipowner is stranded on a volcanic island containing hidden treasure and rubbery monsters. Accompanying our hero (Ian Serra) is his foppish dance instructor, a mischievous chimpanzee, and a loyal servant. Rating: TV-14.

August 28:
Curriculum FOOD SCIENCE 504 on Joe Bob's special edition of Summer School -- Donning a chef's apron for the third time, and hoping to cook something that can actually be eaten without hospitalization, Joe Bob will navigate the terrifying dessert twin bill Willy Wonka and the Chocolate Factory (10:30 p.m. ET/PT) and The Ice Cream Man. Special guests include Wolfgang Puck, famed chef of the internationally famous restaurant Spago who will show Joe Bob how to make pizza, salad, & dessert (1st movie only). And Clint Howard, the star of The Ice Cream Man, will also be on hand to discuss his not-so-normal film career and what Tronia really tasted like in that Star Trek episode. Hey Clint, where's the bear? (he hates that)

100% Weird "Prehistoric Women" (1967) at 3 am ET/PT.
Big Game Hunter Michael Latimer is captured by a tribe of dominant, buxom brunettes who worship rhinoceroses and enslave blonde women. Shot on the sets of ONE MILLION YEARS B.C., this campy jungle drama is distinguished by the lusty performance of Martine Beswick as the cruel Queen Kari. Rating: TV-PG.

Sept. 4: RECREATIONAL GEOGRAPHY 207
Curriculum For his Labor Day closer, Joe Bob will offer great travel tips by explaining how to see the world without ever actually paying for anything. Theme-appropriate movies are National Lampoon's European Vacation (10:10 p.m. ET/PT) and The Great Outdoors. Special guest lecturers include Robin Leach, internationally renown journalist and former host of "Lifestyles of the Rich and Famous," and Matty Simmons, film producer and creator of The National Lampoon Magazine.
Monstervision Review & Host Segments for the 2nd movie not available

100% Weird "The Conqueror" (1956) at 3 am ET/PT.
John Wayne as Genghis Khan? Eccentric billionaire producer Howard Hughes thought it was a great idea and, apparently, so did The Duke who spouts outrageous dialogue like "I feel this Tartar woman is for me and my blood says, take her!....There are moments for wisdom and moments when I listen to my blood; my blood says, Take this Tartar woman!" Unfortunately, this camp barbarian epic has a tragic epilogue: The film was shot in the Utah desert near an atomic test bomb site and most of the cast and crew died prematurely from cancer. Rating: TV-PG.

Sept. 11
* Beginning this weekend, the first feature of each week will be called Joe Bob's Hollywood Saturday Night, which will feature big budget studio movies. The second feature will usually be a MonsterVision film. Both films will still be hosted by Joe Bob. Sorry

Dragnet (1987) at 11 pm ET/PT.
Years after Sergeant Joe Friday laid down the law for crimebusters in Los Angeles, his nephew tries to follow in his footsteps with disastrous results. Dan Ackroyd plays the dense but determined copper (portrayed in the original TV series by Jack Webb) and his partner, Pep Streebeck, is played by Tom Hanks. Together they investigate a series of weird robberies including the theft of a 30-foot-long snake and the mane of a lion in the zoo. It all leads to a giant pagan cult running amok...
Rating: TV-14-DL.

The Devil's Rain (1975) at 1:30 am ET/PT.
Somewhere in an isolated part of the Southwest, a goat demon commands his followers to commit unspeakable acts. Devil worshipping cults always make good subjects for a movie and this one has a doozy of an ending. The cast includes Ernest Borgnine, Ida Lupino, William Shatner, Tom Skerritt, Eddie Albert, Keenan Wynn, and if you look real hard you might spot John Travolta as one of the demonic cult members. Did we mention that this was NOT a Scientology cult? Click title above for original MonsterVision 100% Wierd page. MonsterVision host segments not yet available
Rating: TV-14-V.

100% Weird "Earthquake" (1974) at 3:35 am ET/PT.
Crumbling skyscrapers, bursting dams, landslides, gaping ground fissures, and freak fires are the real stars of this trend-setting "disasterpiece." The film was so popular in fact that Universal Studios decided to incorporate the experience into their famous Universal Tour, minus the original cast members. Tune in to watch as Charlton Heston, Ava Gardner, Lorne Greene, Richard Roundtree, George Kennedy, Genevieve Bujold, Victoria Principal, Walter Matthau, Marjoe Gortner and their stunt doubles get tossed out of windows, fall into giant holes, and dodge falling debris. If you look closely in one scene, you can even see the special stunt double cows - a carload of plastic toy cattle going over the side of a cliff.
Rating: TV-14.

Sept 18
Fargo (1996) at 10:15 pm ET/PT.
Snow. Strange language. A murder. Some high-toned adaptation of a Russian novel? Nope, just down-home Minnesotans scheming and detecting in the off-center classic Fargo. This twisted brainchild of Joel and Ethan Coen was the surprise hit of 1996, gathering six Oscar nominations and two actual statues. It was also one of the few movies from this decade on the American Film Institute's list of the greatest 100 American films. And portrays a new use for wood-chippers never considered by the manufacturer. You betcha.
Rating: TV-14-LV. Monstervision Review & Host Segments

"To the Limit" (1995) at 12:30 am ET/PT.
Would you believe supermodel Anna Nicole Smith as a CIA agent who is out to recover a top secret CD and get revenge on the people who murdered her husband? Who cares if she can't act when there are plenty of shower scenes (have mercy, Mister TNT censor!) and blazing gun battles. Joey Travolta, Michael Nouri, and John Aprea co-star.
Rating: TV-14-DLSV.

100% Weird Airport '77 (1977) at 2:45 am ET/PT.
Art thieves hijack a rich guy (Jimmy Stewart)'s 747 carrying a priceless art collection and force the pilot to avoid radar detection by flying low over the ocean. But things go awry when they strike an oil derrick in the fog and the crippled jet begins to sink beneath the sea somewhere in "The Devil's Triangle." Yet somehow the plane remains airtight on the shallow bottom of the ocean. Jack Lemmon, Lee Grant, Brenda Vaccaro, Joseph Cotten, Olivia de Havilland, Darren McGavin, Christopher Lee, Robert Foxworth, George Kennedy and James Stewart are just a few of the stars trapped aboard. Rating: TV-PG-V Airport 77 100% Weird page

Sept. 25
Somewhere in Time (1980) at 11 pm ET/PT.
Women really seem to go for this romantic fantasy so we thought it only fitting to let Joe Bob sink his teeth into it and dissect it's mystique. Christopher Reeve is a playwright who becomes obsessed with a painting of a beautiful stage actress (Jane Seymour) from another era. Demonstrating the power of mind over matter, the playwright transports himself back to another time and place for a love affair that defies reason. Based on Richard Matheson's novel, Bid Time Return.
Rating: TV-14 Monstervision Review & Host Segments - Joe Bob just LOVED this chick flick

The Fear (1995)
Here's one to make you reconsider those group therapy sessions you've been attending. A specially selected group of therapy patients meet at an isolated cabin in the woods to confront their worst fears. The fun begins when a creature resembling a wooden sculpture begins stalking them one by one. Don't look for big names in this horror thriller although it does feature B-movie actor Vince Edwards in his final screen role and horror director Wes Craven as Dr. Arnold.
Rating: TV-14-V Monstervision Review & Host Segments

100% Weird Swamp Thing (1982) at 4 am ET/PT
How often does a monster get to play the good guy? Not often enough. So would you please turn out and support Ray Wise (a Twin Peaks alumnus) when he mutates into that burly green guy called Swamp Thing. Directed by Wes "Scream" Craven. A past MonsterVision movie
Rating: TV-PG Monstervision Review & Host Segments

Saturday, October 2
Adventures in Babysitting (1987) at 10:30 pm
It all starts innocently enough. Babysitter Elisabeth Shue arrives to take care of two little tykes for the evening. Then she receives a panic call from a friend in downtown Chicago who desperately needs her help. Bundling up her two charges for the ride, she heads into the city to help her friend but the night is young and who knows what adventures await her there?
Rating: TV-PG Monstervision Review & Host Segments

"Grim" (1995)
Ah, the joys of spelunking! Who wouldn't want to spend some quality time crawling around in a bunch of dark, damp caves looking for fossils and bats and other lovely sights? Unless, of course, something really creepy was living in the caves. Something that didn't take kindly to intruders and had a face best described as H-I-D-E-O-U-S! Jack Chancer, Nadia Delemeny and Peter Tregloan are some of the no-names trapped between a rock and a hard place in this little gem. Rating: TV-14-V. MonsterVision Host segments for Grim

100% Weird: "Seconds" (1966) at 3:15 am ET/PT.
What if you could erase your identity and start your life over again.....as Rock Hudson? Okay, maybe that's not such a great idea but it's too late for John Randolph to change his mind now. Formerly a pear-shaped banker trapped in a loveless marriage, John is now a hip California artist with the body of a greek god, thanks to the miracles of modern surgery. Naturally, the makeover comes with a hefty price-tag and some unexpected surprises. One of the most overlooked and underrated thrillers of the sixties, directed in a paranoid style by John Frankenheimer. A past Monstervision feature, not to be confused with Mystery Science Theater 3000 feature #811, Parts, The Clonus Horror. Rating: TV-14.

Saturday, October 9
Joe Bob will be preempted this week due to a special presentation of Shine. When TNT moved Joe Bob out to Los Angeles with the September 11 broadcast, they bought Joe Bob a new house and he plans to use his time this weekend to take the wheels off it.

100% Weird presents "Five Million Years to Earth" (1968) at 3:15 am ET/PT.
During underground excavations in the London subway, an alien spacecraft is uncovered along with the corpses of several giant grasshopper-like beings. It gets weirder. The alien artifacts began to exert a powerful effect on all those who come in contact with them via ESP and energy force fields. Andrew Kier, Barbara Shelley, and James Donald star in this third installment in the famous Quatermass series. The original release title in England was "Quatermass and the Pit."

Saturday, October 16

The Birds (1963) at Midnight ET/PT.
The peaceful seaside community of Bodega Bay, California is suddenly thrown into a state of emergency as thousands of birds begin a relentless attack on the citizens. The Oscar nominated special effects by former cartoonist Ub Iwerks are a combination of real birds, animation and models. And try to figure out the special effect used when birds fly down the chimney and come streaming out in the living room. Look for director Alfred Hitchcock's obligatory cameo appearance near the beginning of the film, walking two poodles down the street. In studio guest will be Tippi Hedren [Note: some adult topics will be discussed with Tippi on the deep sexual meaning of Hitchcock's movies].
Rating: TV-14-V Monstervision Review & Host Segments

100% Weird presents "The Birds II: Land's End" (1994) at 3 am ET/PT.
This time around, our fine feathered fiends decide to descend on a sparsely populated beach resort on the East Coast where they find plenty of easy targets like Brad Johnson and his family (a wife, two daughters, and a dog). Tippi Hedren, the original heroine of "The Birds," appears here in a supporting role as the owner of the local grocery store. This little-known sequel to the Hitchcock favorite (made thirty years after the original film) first premiered on network television. Rating: TV-14-V.

Saturday, October 23

Robin Hood: Men in Tights (1993) at 10 pm ET/PT.
A shocking new take on the man we thought we knew and his gang. For instance, why they were called "the merry men" and did you know Friar Tuck was really a rabbi? Cary Elwes gets to play with bows and arrows and Amy Yasbeck (as Maid Marian) in Mel Brooks' parody of the legendary hero of English folklore. The stellar supporting cast includes Patrick Stewart, Richard Lewis, Tracy Ullman, Dom De Luise, Dick Van Patten, Isaac Hayes, and Matthew Porretta who went on to play the title character in the TV series, "The New Adventures of Robin Hood."
Monstervision Review & Host Segments

The Golden Voyage of Sinbad (1974) at 12:30 am ET/PT.
John Phillip Law as the title character takes a back seat to Ray Harryhausen's special effects in this Arabian Nights fantasy adventure featuring a centaur, a griffin, a devious homunculus (go use the dictionary for a change), and a duel with a six-armed creature named Kali. Tom Baker of Dr. Who fame makes quite an impression as the Black Prince but the real scene-stealer is the voluptuous Carolina Munro as Margiana.
Monstervision Review & Host Segments temporarily unavailable while I fix dead links
Not to be confused with Mystery Science Theater 3000 episode #505 "The Magic Voyage Of Sinbad."

100% Weird presents Clash of the Titans (1981) at 3 am (a past MonsterVision feature).
High atop Mount Olympus, the Gods toy with the fates of mere mortals down below. Harry Hamlin, in his first starring role, plays Perseus, the son of Zeus and the sword-welding hero. Before he can be united with the fair princess Andromeda (Judi Bowker), he must prove himself in battle with such formidable creatures as the Medusa, the Kraken (a scaly monster from the deep sea), and Calibos, the Lord of the Marsh. The last in a long line of unique stop-motion fantasy features by Ray Harryhausen, it was up to Ray's best standards but modern audiences were used to more high-tech special effects and it didn't do too well at the box office. Laurence Olivier, Claire Bloom, Ursula Andress, Burgess Meredith, and Maggie Smith are just a few of the toga-clad superstars featured in the cast. A past MonsterVision movie (Joe Bob just loved the idiotic robot owl). Monstervision Review & Host Segments

Saturday, October 30

Joe Bob's 11-hour Halloween marathon starts with Carrie (1976) at 8 pm ET/PT.
She was the laughing stock of Bates High School until she unleashed her deadly telekinetic powers at the senior prom. Needless to say, there's not much left of the student body. Sissy Spacek, in an Oscar nominated performance, stars in the first and maybe the best version of a Stephen King novel. The movie that probably inspired that wierd Helen Reddy song Delta Dawn. Rating: TV-14-V Monstervision Review & Host Segments from the 12/99 broadcast. MonsterVision Host Segments for this Halloween broadcast temporarily unavailable while I fix dead links

"Child's Play 2" (1990)
He's back! The doll you love to hate. Our boy Chucky gets a second lease on life thanks to the bright guys in the research department of a toy corporation. Little do they know that their model doll is possessed by the soul of the Lakeside Strangler and he's looking for a real body to inhabit. His dream home? The little boy who owned him in the first film. Alex Vincent, Jenny Agutter, and Gerrit Graham star in this sequel directed by John Lafia (Man's Best Friend). Rating: TV-14-V. Joe Bob's review of Child's Play 1 & 2. MonsterVision Host Segments for Child's Play 2 temporarily unavailable while I fix dead links

"Phantasm" (1979)
Funeral homes are creepy places and this movie confirms it. Set at the foreboding Morningside Cemetery in Anytown, U.S.A., this one gets cracking right away when two brothers uncover a sinister plot devised by the chief undertaker(Angus Scrimm) known to fans of the film as "The Tall Man." Pretty soon our heroes are menaced by gnome-like creatures, severed hands, and a flying silver sphere armed with spikes for drilling human heads. Rating: TV-14-V.

Phantasm 2 (1988)
If you liked the original Phantasm, then you'll love this sequel because it has three flying silver spheres of death instead of just one. And yes, they are just as pesky as ever, burrowing into people's backs and emerging from their mouths. The Tall Man (Angus Scrimm) is also back and he has an insidious new m.o. - stealing the souls of the dead.
Rating: TV-14-LSV Monstervision Review & Host Segments of Phantasm 2 from a different broadcast, MonsterVision Host Segments for this Halloween broadcast temporarily unavailable while I fix dead links

House of Wax (1953)
One of Vincent Price's most famous roles, this remake of Mystery of the Wax Museum is about a demented museum curator who creates amazingly lifelike sculptures modeled on famous historical figures. In fact, Phyllis Kirk thinks the new Joan of Arc addition looks a lot like her recently vanished roommate (Carolyn Jones of The Addams Family). Originally filmed in 3-D, you can still see evidence of this technique in the famous paddle-ball sequence and the fiery wax-melting climax. Phyllis Kirk is best known to Superman fans as Lois Lane in the 1950s tv series.
Rating: TV-PG. House Of Wax 100% Weird page.
Halloween marathon ends Sunday morning at 7am Daylight Savings Time, and resumes at 8pm Standard Time (set your clocks back) with:

A Special Halloween Joe Bob Briggs presentation featuring special guests Rhonda Shear of USA Network's "Up All Night" movies, and Joe Flaherty (as Count Floyd of SCTV)
"In the Mouth of Madness" (1994) at 8 & 10:15 pm
Think you can tell the difference between fantasy and reality? Well, you won't after you sit through this nutcase of a film which is narrated by a madman in a straitjacket. Sam Neill plays the ill-fated insurance investigator who tries to locate a missing horror writer, obviously modeled on Stephen King, and winds up hopelessly insane - or is he? Directed by John Carpenter, who is assumed to be sane. H.P. Lovecraft fans claim that the script borrows elements from some of his weird stuff, too. Rating: TV-14LV. MonsterVision Host Segments unavailable

100% Wierd features: The Fear (1995) at 12:30 am ET/PT (see 9-25-99 for TNT's thumbnail description)
The Fog (1980), a past Monstervision feature
Something strange is happening in Antonio Bay. A fog bank just rolled into the seaside town and once people enter it, they don't come out again. Hey, what's going on here? Adrienne Barbeau and Jamie Lee Curtis are among the baffled citizens who find themselves in the thick of it. Directed by John Carpenter, the horrormeister who gave us Halloween. Rating: TV-14V
Monstervision Review & Host Segments

Saturday, November 6
Heaven's Prisoners (1996) at 10:05 pm ET/PT.
A former New Orleans cop (Alec Baldwin) is just minding his business when a plane crashes near his bait shop. Although he and his wife (Kelly Lynch) manage to rescue a little girl from the wreckage, their good deed attracts the wrong kind of attention and they soon find themselves the targets of murderous drug runners. Want to place bets to see if Teri Hatcher's totally nekkid scene makes it past the TNT censors? Especially since TNT is still showing episodes of Lois & Clark starring Hatcher as Lois Lane
Rating: TV-14LV. MonsterVision Host Segments unavailable (the dog ate my VCR)

The Sitter (1991) at 1:15 am ET/PT
Kim Myers plays a dangerously schizophrenic babysitter who believes the child she is caring for is actually her own and ends up going nutzoid on her mother, stepfather and anybody else who gets in the way. Although it shares some similarities with a certain Curtis Hanson thriller (The Hand That Rocks the Cradle), The Sitter is a made-for-TV thriller that was actually produced a year earlier than the former blockbuster but was completely overlooked by the press and the public at the time. Rating: TV-14-V, complete Ryan O'Neal, Jack Warden, and Mariangela Melato star in Andrew Bergman's goofball comedy which also marks his graduation from screenwriter to director. Rating: TV-14D

Last year this week, Joe Bob showed his favorite film/docu about the JFK assassination. His 100% Weird link for JFK conspiracies went here

Saturday, November 13
Bram Stoker's Dracula (1992) at 10:30 pm ET/PT.
There's always room for another interpretation of this ageless classic and this one spares no expense in the set design and special effects departments. Gary Oldman is excellent in the title role and appears in a variety of creepy disguises and unusual makeups while pursuing the object of his affection - Winona Ryder. Directed by Francis Ford Coppola.
Rating: TV-14DSV Monstervision Review & Host Segments

Dracula Dead and Loving It (1995) at 1:30 am ET/PT.
Director Mel Brooks trashes the bloodsucker from Transylvania in the same manner that he parodied Frankenstein's monster in Young Frankenstein. He also hams it up in the role of Van Helsing, the fearless vampire hunter, but his scenes can't top the gross-out effect of Peter McNichol as the insect-eating Renfield. Don't worry Bela Lugosi fans (and you know who you are), this one's mostly a spoof of the 1992 film.
Rating: TV-14 Monstervision Review & Host Segments

The Vampire and the Ballerina (1962) at 4 am ET/PT.
Va-Va-Voom! Betcha never saw ballerinas before that look like these gals! Well, maybe in an Italian horror movie, which is exactly what we have here. Tune in for some exotic dancing, some hilariously inappropriate English-dubbed dialogue, and an ugly, old rubber-faced vampire who really sucks! Rating: TV-PG-V.

Saturday, November 20
Top Gun (1986) at 10:30 pm ET/PT.
Macho students at the Navy's Fighter Weapons School jockey for top dog position in their combat training sessions. The aerial battles resemble video games, the soundtrack features some of the worst pop music of the eighties, and audiences loved every second of it. Joe Bob will try to demystify this cultural phenomenon for the history books and tell you which scene made it into the movie despite taking the life of a veteran pilot.
Rating: TV-14 Monstervision Review & Host Segments

The Exorcist (1973) at 12:45 am ET/PT.
Demonic Possession. Head-spinning. Projectile green vomit. It's all here and a whole lot more in what is probably the only horror film to ever win nine Academy Award nominations. Linda Blair, in her greatest role, is the helpless little girl who becomes Satan's puppet and speaks in tongues.
Rating: TV-14V Monstervision Review & Host Segments

Poltergeist (1982) at 3:45 am ET/PT.
A family of four move into a new pre-fab house not realizing the supernatural terrors that await them there. Soon they're battling possessed dolls, killer trees, and receiving messages from beyond transmitted through their television screen. Imagine a nightmare version of the sunny suburban community depicted so lovingly in E.T. and you have some idea of what to expect in this modern day haunted house thriller directed by Tobe Hopper and which - surprise, surprise - is executive produced by Steven Spielberg.
Rating: TV-14 Monstervision Review & Host Segments

Saturday, November 27
The Shawshank Redemption (1994) at 10:30 pm ET/PT
Set in a prison that only Hollywood could concoct, this hard luck tale about an innocent man imprisoned for a murder he didn't commit is one fantastic tall tale. You'll never see so many nice, well-behaved prisoners in one movie and what's more, they really appreciate opera. Tim Robbins is great as the new lifer who slowly but surely develops a cunning escape plan. Based on a Stephen King novella. Rating: TV-14DLV
Monstervision Review & Host Segments

Trading Places (1983) at 1:55 am ET/PT
What happens when a street-wise hustler switches places with a man of wealth and privilege? If you cast Eddie Murphy and Dan Aykroyd in the leads, you get a box office smash called Trading Places which has more than a few similarities to Mark Twain's The Prince and the Pauper. John Landis's 1983 hit is one of his very best films and the closest thing to a thirties-style screwball comedy produced in the last decade. Rating: TV-14D. Monstervision Review & Host Segments

Saturday, December 4
The American President (1995) at 9 pm ET/PT
A secret romance in the Oval Office? Wait, it's not what you think! This high-profile romantic comedy sets popular President Andrew Shepherd (Michael Douglas) up against a ruthless political rival, a pending world crisis and, perhaps even more daunting, a girl he kinda sorta might have a crush on, played by Annette Bening. Do you think Joe Bob will be able to refrain from telling any Bill and Monica jokes?
Rating: TV-PGL Monstervision Review & Host Segments

Look Who's Talking Now (1995)
The further adventures of the Umbriacco family (If you don't know who they are, you are condemned to watch "Look Who's Talking" and Look Who's Talking Too in Joe Bob's least favorite trilogy) and their new family members who just happen to be dogs. One is named Rocks (he's a street-wise mutt) and the other is called Daphne (she's a spoiled pedigree poodle) and their annoying voices are supplied by Danny DeVito and Diane Keaton, respectively.
Rating: TV-PGL
Monstervision Review & Host Segments for Look Who's Talking Now
Monstervision Review & Host Segments for Look Who's Talking Too

Child's Play (1988)
Who in their right mind would buy a Chuckie doll for their child? Apparently, Catherine Hicks would. And maybe the demanding little tyke deserves it. A Chuckie doll, in case you don't know, is about as attractive as a pet rat and comes complete with a psychotic personality. After all, Chuckie IS possessed by the evil spirit of a serial killer (Brad Dourif). Rating: TV-14LV Joe Bob's review of Child's Play 1 & 2. MonsterVision Host Segments not available

Critters (1986)
Small fur balls with sharp teeth escape an alien prison facility and escape to Earth where they find plenty of humans to bite. Their fun is soon interrupted by two extraterrestrial bounty hunters who have the ability to change shape at will. An entertaining sci-fi/horror comedy that spawned three sequels. Dee Wallace Stone and M. Emmet Walsh head the cast. Rating: TV-14V, a past MonsterVision movie
Monstervision Review & Host Segments

Saturday, December 11
A League of Their Own (1992) at 10 pm ET/PT
Joe Bob should have fun with this period "chick" flick featuring Geena Davis, Lori Petty, Rosie O'Donnell, Tea Leoni, and Madonna as members of a women's baseball club during the World War II era. In a complete departure from his usual leading man status, Tom Hanks of "Big" plays the drunken, ex-baseball star who manages the team. Rating: TV-14L
Monstervision Review & Host Segments

Tootsie (1982) at 12:40 am
Scary stuff indeed! Dustin Hoffman demonstrates the desperate measures an out-of-work actor will go to win a part in a lousy television soap opera. Definitely a classic in the annuals of cross-dressing cinema, right up there with "Some Like It Hot," and Jessica Lange is pretty easy on the eyes too. Rating: TV-14
Monstervision Review & Host Segments including movie poster of Dustin Hoffman in a dress!

Back to the Beach (1987) at 3:45 am
Frankie Avalon and Annette Funicello, no longer the swinging sixties teenagers we last saw in flicks like "How to Stuff a Wild Bikini," are now middle-aged parents with rebellious teenagers of their own. They return to the scene of their crime in this homage to those innocuous "Beach Party" films from American International Pictures. Look for cameo appearances by cast members from '60s TV series like "Leave It to Beaver" and "Gilligan's Island." And what would any "Beach Party" movie be without a token appearance from Dick Dale and the Del-Tones? Rating: TV-PGLV

Saturday, December 18
Dirty Dancing (1987) at 11 pm ET/PT
The big dilemma here is whether or not spoiled rich kid Jennifer Grey (pre-plastic surgery) will do the "dirty deed" with her sexy dance instructor (Patrick Swayze of "Red Dawn" and "Steel Dawn") while vacationing at a Catskills summer resort. The Oscar winning song, "The Time of My Life" performed by Bill Medley and Jennifer Warnes, should have you begging for mercy long before the whole pathetic affair runs its course. Rating: TV-PGDS. MonsterVision Host Segments not available (I forgot to tape it). Joe Bob's review of Red Dawn

Carrie (1976) at 1:20 am
See October 30 above for description if you know what's good for you

The Last Starfighter (1984) at 3:40 am
Video games became a national craze in the early eighties inspiring such films as Tron and War Games (both past Monstervision flicks), but probably no movie better replicated the experience better than this science fiction adventure which is set in a depressing trailer park and stars Lance Guest as a game-obsessed teenager. His mundane existence soon becomes a distant memory as he is whisked away to another universe by a benevolent alien for intergalactic combat. Written by someone who saw "The Music Man" way too many times. Directed by Nick Castle (who played the masked killer in Halloween). Rating: TV-PGV

Saturday, December 25
Twins (1988) at 10 pm ET/PT
OK, try this: Arnold Schwarzenegger and Danny DeVito are twins. The hijinks begin with some mad-scientist tampering in God's domain that results in the aforementioned duo, only they don't know about each other. Schwarzenegger is the naive Julius, who grew up on a secluded island away from humanity. DeVito is the hustling Vincent, a small-time car thief loose in the big city. When Julius discovers he has a brother, he embarks for the city thereby entangling the two in a hunt for embezzled money and for their mother. Along for the ride are sisters (but not twins) Kelly Preston and Chloe Webb. Rating: TV-PGL
Monstervision Review & Host Segments

Rocky IV (1985) at 12:45 am ET/PT
This is the one where Rocky defends his title from Ivan Drago (Dolph Lundgren), a blonde giant created in a Russian physical-fitness lab. Despite all appearances, Drago is NOT an indestructible cyborg. But we're not sure about his statuesque wife, Ludmilla (Brigitte Nielsen, the former Mrs. Stallone). Rocky IV also features a guest appearance from R & B artist James Brown singing "Livin' in America" and Carl Weathers in his final appearance as former champion Apollo Creed (He definitely goes down for the count in this one!).
Rating: TV-PGV. MonsterVision Host Segments not available (I taped over it). Joe Bob's review & drive-in totals
Or would you rather see his review of Rambo 3

100% Wierd: "Whatever Happened to Baby Jane?" (1962) at 3 am
Two sisters, one a faded child actress, the other a once popular leading actress, spend their twilight years tormenting each other in a decaying Hollywood mansion. This is the film that started a new trend in horror films during the sixties: former actresses like Tallulah Bankhead (Die! Die! My Darling!), Joan Fontaine (The Devil's Own), and Olivia de Havilland (Lady in a Cage) were lured back to the screen in an endless succession of gothic thrillers. Nominated for five Academy Awards including Best Actress (Bette Davis), Best Supporting Actor (Victor Buono in his screen debut), Best Black & White Cinematography, Best Sound, & Best Costume Design (which won an Oscar). Rating: TV-PG.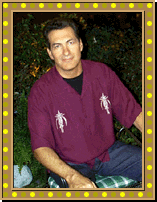 January 1 - Joe Bob Briggs will not appear this week due to a special Y2K movie marathon, assuming civilization as we know it doesn't collapse due to Y2K leaving nothing behind but the Statue of Liberty, half buried in sand...
January 8 - No Joe Bob Briggs this week due to an encore showing of The Shawshank Redemption. If you've seen it already, just go back to working on your tunnel.

I Got You, Babe (midi version of song by that guy who turned into a giant cucumber in the MonsterVision movie Troll before Harry Potter could get help from good witch June Lockhart)

January to July Monstervision movies, most with links to Host Segments. Starting in January, there was only a single movie, followed by a 100% Wierd movie or two.

Help keep this on an ad-free website. Buy something!
Or if you prefer:



The best book we've seen for looking up movie titles and descriptions is the Movie / Video Guide by Leonard Maltin

MonsterVision Bios for Rusty, Summer Day, Leon and Miss Verona posted by TNT for the 1999/2000 season

Make A Living Online Click here for a free 5-page report: high quality online marketing advice (with no fluff) from a guy who has been making his living on the internet since 1996

Back to Monstervision