SKYLARK'S SHELTER IN THE ROCK GENEOLOGY LINKS

"Turning the hearts of the fathers to the children, and the children to the fathers..." (Malachi)
God Is My Rock: Wheel of Prophecy
How can we reseach our family history and create a lasting photographic journal for our children, a memorial to our parents, or invite lost cousins to a reunion?
THOMAS CAMPBELL'S CELTIC & DANISH ANCESTRY
What record I (Tom Campbell) have of my paternal ancestry, originates in Europe and Great Britain, with surnames such as
Fitch, Brown, Smith, Adams, Kymberly, (Capt. Ephraim Kimberly) Adams, and of course, Campbell. These ancestors resided in the American Colonies from the early 1600's, or possibly the late 1500's, with notable men such as Thomas Fitch, a founder of Connecticut. My grandfather Thomas Hugh Campbell, married a Danish immigrant by the name of Caroline Frederika Pedersen. She was born in Sleswig Holstein, Denmark on Sept. 18, 1876 and came to America by ship when she was 16 years of age. She arrived at Ellis Island and from there traveled to Albert Lea, Minnesota. Her father's name was Christian Pedersen and her mother's name was Mary. She had a younger brother and a sister named Christine Pederson who married a man by the name of Ray Dills.
Caroline (Carrie) Pedersen was hired as a governess by a judge's family. They purchased a pony for her to ride with their children, and or teach them riding lessons. She was out riding in the field one day, when she met young Thomas Campbell, whose parents owned the neighboring farm, adjacent to that of the judge's family.
Caroline (Carrie) Frederika Pedersen married Thomas Hugh Campbell, and they lived in Lynden, Washington, where they raised their family. She died October 5, 1972 and is buried in Ferndale, Washington at Woodlawn Cemetery.
My Great grandparents were Ezra Martin Campbell and Mary Cassandra Roberts Campbell, who produced 3 children whose names were Alta, Helen, and my father, Philip Thomas Campbell.
Here's a photo of my grandfather, Thomas Hugh Campbell's children, one of whom is my father, Philip Thomas Campbell. Thomas Hugh Campbell was born on April 22, 1872 in Iowa. The 3 Campbell children, include my father,
Philip T. Campbell, whom the family affectionately calls "Boppy." The other two children are my aunts, Aunt Alta Smith and Aunt Helen Bellingar. This photo of Boppy as a small boy, with his two sisters, was taken while he was growing up on a farm in Laurel, Washington.
I don't know the exact date that the the family farm in Laurel, Washington was purchased by my great grandparents, Ezra Martin & Mary Cassandra Roberts Campbell.
Interestingly enough, my wife Alana Campbell's Danish grandmother Amy Christensen's family were also from the Jutland, Sleswig Holstein area of Denmark. Amy Christensen's father was Anders Christensen and her mother Mette Marie Grundahl Nielsen Christensen.
THE JEWISH ANCESTRY
My own Jewish ancestry is of Ashkenazi or German-Jewish origin, through my mother's (Joan Hoppe Campbell's) side of the family, and is Celtic, Danish and French on my father's (Philip T Campbell's) side. Our Jewish family surname is Hoppe. My grandfather Victor Hugo Hoppe, was the son of Rabbai Bernhard Hoppe and Rhoda Susanna Hanks born 1847 in Vernango County, Pa. Her birth father was born in Connecticut and her mother's birth was Pennsylvania. When her father died, her mother, Julia Boyle Hanks; moved to Youngstown, Ohio. She married John Thompson Parker.
The daughter, Rhoda Susanna Hanks married Bernard Hoppe. The couple had six children according to public records. Bernard Hoppe died in Cleveland on 22 July 1913 at 78 years 9 mos and 22 days.
The Ohio death record also states that Bernard immigrated to America in 1860. His death record states he immigrated to America in 1860.
Victor Hugo Hoppe was born Oct. 1, 1884, in West Salem Village, Ohio. The German side of my family has been somewhat difficult for me to trace. The father of Rabbai Bernhard Hoppe was Brunhard Hoppe (according to Bernard Hoppe's Ohio death record) and he resided in a small village in Germany, where he died. The family possesses a small newspaper obituary attesting to this fact that he is buried in this German town.
Victor Hugo Hoppe was drama professor for Western Washington University for over 40 years. One of his students named Angus Bowmer, started the Ashland Shakespearean Festival in Ashland Oregon, now in it's 61st year. Victor Hugo Hoppe married Ardelle Russell, the daughter of Edwin G. Russell, the son of John Russell and Ruth Griest, was born on Feb 20, 1850 and his Anna Hartman was born on May 14. Ardelle Hoppe was born in Kalamazoo May 29, 1890 and died Oct 6, 1983 in Edmonds, Wa. Victor and Ardelle Hoppe had 2 children. My mother, Joan Ruth Hoppe's brother is Russell Hoppe.
THE IRISH QUAKERS & OTHERS
My grandmother's Ardelle Russell Hoppe's side of the family, there are some Irish Quakers, such as the Lightfoots, and the Spencers.Alana Campbell's family includes James Russell Cuffe, born 1828 in Ireland. The original Russells were not of Irish stock. The surname "Russell" began to appear in Irish records after the Anglo-Norman invasion and is now numerous in Ulster and Leinster. It is derived from an old French word denoting a red-haired person and is also an anglicized form of the French Protestant surname, Rossel. Ardelle Russelle Hoppe, was the daughter of Edwin G Russell (born 20 Feb 1850 and died 1931) - Kalamazoo. He was the son of John Russell ,and Eliza Kirk. He married Anna Hartman.
The father of John Russell, (husband of Anna Hartman) John Russell Sr was born: 7 May 1783-died: 11 Dec 1824 New Market, MD. He married: Ruth Griest born: 31 August 1791 Pipes Creek, MD. Ruth Griest was the daughter of Joseph Griest (born: 12 April 1755 at Warrnington, Bucks Co, PA-died: 24 Sept 1835 in Warrington, York, Pennsylvania) and Rebecca Hussey (born: 4 May 1758 in Warrington, York, Pennsylvania) Marriage date: 21 July 1785 in Warrington, York, PA. Rebecca Hussey was the daughter of Record Hussey (born: 1721 in Warrington, York, Pennsylvania) and Miriam Harry (born: 1727 in Birmingham, Chester, PA.
*Note: Pipe Creek, Frederick County, MD. Big Pipe Creek and Little Pipe Creek flow into the Monocacy River about10 miles south of the present PA/MD border and form part of the Monocacy watershed. The Monocacy River watershed was the site of many land surveys, claims and roads. One of these roads, (approx. 1750) ran from Conestoga and Conewago into MD close to the Monocacy River, crossing Pipe Creek and, through other connections, on to the Potomac. The actual routes are not accurately known. The border between MD and PA was in dispute for many years before the survey by Mason and Dixon and many of the MD claims extended into what is now PA. Therefore there was a rather free flow of traffic between the Conewago Valley area and the Monocacy watershed. This flow prompted the formation of mission churches at many places along the route including Littlestown, Taneytown and many more. Since many of the claims and surveys were named for the creeks and rivers that they encompassed, you may have seen areas and/or surveys called Pipe Creek.
Ruth Griest was the second wife of John Russell. He married Ann Hughs on 18 May 1809. Ruth Griest Russell died: 24 July, 1849 in Grampain, Clearfield CO. Pa.
John Russell was the son of Thomas Russell and Sarah North. He was born 6 January 1735 in Dublin, County Clare, Ireland. Thomas Russell married Hannah Fincher on 11 Nov 1767 London Grove Meetinghouse, Chester Co, PA, to John Fincher (born:1713 in London Grove Twp, Chester Co, PA) and Jane McNabb (born:abt 1713-Chester Co, PA) Jane's parents were WIlliam McNabb (born: abt 1690 in Oldcastle, Meath, England-died: 3 Mar 1748 in East Lampeter, Lancaster, PA and Dorothy-They married abt 1710-Old Castle, County Meath, Ireland) Jane McNabb died: 8 Sept 1763. She and husband John Fincher were killed and scalped by Indians at New Indian Purchase, North of Blue Mountains on Schuylkill. later Brunswick Twp, Berks Co, PA. Thomas Russell died: 14 Nov 1815 Chester Co. PA. John Fincher Sr's parents were John Fincher (born:1679 in Worcestershire, England chr: 15 May 1675 in Wolverley, Worcester, England) and his mother was Martha Taylor (born:3 Jan 1679/80 in Little Leigh, Cheshire, England. Martha Taylor was the daughter of Robert Taylor born: 7 Dec 1633 in Little Leigh, Cheshire, England Chr: 15 Dec 1633 in Little Leigh, Cheshire, England and Mary Hayes (born: abt 1642 in Chatterwick, Little Leigh, Cheshire, England. They married on: 4 Sept 1733 in Pennsylvania. The parents of Robert Taylor were Thomas Taylor (born: 18 Feb 1594 in Little Leigh, Cheshire, England Chr: 1594 in Great Budsworth Parish Church, Little Leigh, Cheshire, England) and Mary Barrow (born: 1598 in Davenham, Cheshire, England)
(*Note: John Fincher married: #1 Martha Taylor 1699-Chester co, Pa Marriage #2 Elinore Norman born: 2 Feb 1673 in Kingsley, Spinster, England) The marriage date was 7 Apr 1714 in London Grove Twp, Chester Co PA and Marriage #3 Susannah Parkes whom he married in 1735 in Pennsylvania.
The parents of John Fincher (born:1609) were Francis (The Immigrant) Fincher (born:1626 in Himbleton Tomes, Worcestershire, England Chr: 1 Oct 1626 in Himbleton Tomes, Worcestershire, England, and Mary Achelly (born: abt 1652 in Himbleton, Worcestershire, England)
In 1821 - The first recorded childbirth in Williamsport was James Russell the son of Mr. and Mrs. William Russell and grandson of James Russell of the Russell Inn. Bedford County, PA was named for Fort Bedford, which was named for John Russell, fourth duke of Bedford, a secretary of state for the Southern Department of Great Britain
ALANA CAMPBELL'S DANISH ANCESTRY
My wife, (Alana Campbell's) maternal grandmother Emma Amelia Christensen was born at Taratahi, Waiapo; in New Zealand. Some records list her birthplace as simply "the South Pacific." Emma Amelia's (Amy's) father, Anders Christensen and her mother Mette Marie Grundahl Nielsen were both born in the Sleswig Holstein region of Jutland, Denmark.
Anders served in the Danish army in the war between Denmark and Germany from 1862-1964. A son was born named Niels, just after the war began. A daughter Kristina was born during the war. Then followed Johnnie, Mary and Annie. Annie was born in Sleswig-Holstein while this Danish territory was still under the German flag. The family home in Taps, Vejle was made of brick with the surroundding fields fenced with hedges. They owned 1 horse and 3 cows. Mette marie's mother lived with them until she passed away, according to her husband's will. When Annie was 18 mos old, the family home was sold, and Anders and Mette Marie made preparations to go to New Zealand, aboard a German sailing vessel. They were enroute for 3 monthes. Mette Marie was ill during the entire voyage, and typhoid broke out.
ARRIVAL IN AOTEAROA: LAND OF THE LONG WHITE CLOUD
The White Rose: An Immigrant Story of the South Sea Islands
The family landed in Wellington. They were all taken to a government owned housing project, where they lived in 2 rooms. Later they rented two other homes till they purchased their own farm. Lettie was born on Christmas Eve in New Zealand. Then Amy Amelia was born April 24, 1880. Mette Marie Christensen died November 29, 1882, when she was 48 years old. Anders remarried to an Irish widow by the name of Mary Taft. She was a colorful character who walked around with a parrot on her shoulder. The family immigrated to America. Amy Laughlin married William Andrew Laughlin in Storey, Nevada.
THE CELTIC-FRENCH-DANISH GENEALOGY
Alana's grandfather Rev. William Andrew Laughlin, was born in Uxbridge, Ontario, on July 22, 1872. His ancestry was Scotch-Irish and French in origin. The 1881 Canadian census lists him as 9 years old and residing in Cannington, Ontario North, Canada, and his ethnic origin as Scottish. William Andrew Laughlin's mother, Mariane Lane/Lain/L'Aine married William Thomas Laughlin. Thomas Laughlin was born in 1848, and his ethnic origin is listed as Scottish in an 1881 Canadian census, he was 33 years old. The census which lists him as head of the house, also lists Mary Ann (Mariane) Laughlin, his wife as Irish.
The family name was name was spelled Lachlainn. The name, though it has a Celtic presence in Britain, originates in France. Lain, Laine, Layne, Lane, and L'Aine are all varients of the same family name.
Alana's mother Maude Nualla Laughlin would talk of James Russell Cuffe, whose mother was a Lane. (L'Aine) James Russell Cuffe was born in France, and educated at Trinity College in Dublin, Ireland. Mariane Lane's family were the Montroses, through the Duke of Montrose, and Lady Harriet Montrose, whose husband had the title of St. George conferred upon him, so she became Lady Harriet St. George.
THE FRENCH-GERMAN-SWISS CONNECTION
Alana's father, was an Iowa born attorney at law who graduated from the Univesity of Chicago. His name was
Galen Otto Hunt. (Shown in this photo in his graduation gown) His ancestry is traced through his grandfather Thomas Anderson Hunt (born 27 August 1812) and grandmother Sarah Swaim who were Alana's gr-grandparents.
Also through the gr-gr-grandparents, Barbara Fortney/Fortineaux's family. Her family can be traced through her father Daniel Fortney Sr. (born 1752) back through her grandfather Jean Henry Fortineau II, her gr-grandfather, Jean Henry Fortineux I, (Born 2, Apr. 1675) her gr-gr-gr-grandfather Johann Jonas Fortineux/Fordney, (born 1655.) The Fortineaux surname is is located from the 1600's, in Wolfersweiler Pfalz Bayern, Landstuhl Pfalz, Charlottenburg, in the Palatinates-Germany, Prussia, and St. Lumine de Coutais Loire Inferieure, France and Conlie Sarthe, France, Anor, Nord, Seine-et-Oise, Xaintes-Indre, Auvillars Calvados, Loir-et-Cher, La Mans, Lorraine, St.Jean Montagne, La Roche-sur Yon Poitiers, and Normandy, France. France was probably where the family fled from during the religious persecution which occurred there in the 1500's to 1700's.
The Jewish or Protestant members of our family that were converted during the Protestant Reformation are the ones who were forced to flee France, or die. These Reformation Years particular were a time when many were coming out of Catholicism. The common man had not been able to possess the scriptures, or to own a bible of their own. Many people in Europe in those years were uneducated.
The apostolic Christians, or apostolic Jews, who came into the biblical truth concerning baptism in Yeshua haMashiach/Jesus Christ's name, were severely persecuted. But God was at work, and had not abandoned those who put their trust in Him through the atoning sacrifice of haMashiach/Christ, for salvation. He was restoring the truth of apostolic doctrine of water baptism, found in Acts 2:38, Acts 8:16, Acts 10:46-48, and Acts 19:5 to the church. Messiah commanded in Matt. 28:19 that believers should be baptized in the name (singular) not names plural of Father, Son and Holy Spirit, and the apostles of the Lord went right out and baptized every convert in the one name of Yeshua haMashiach/Jesus Christ!
In 1668 A.D, William Penn came into an understanding of apostolic doctrine through the French Camisards and Quakers of England. Penn, who saw Jesus Christ as "The Father in flesh," wrote a gospel tract, The Sandy Foundation Shaken, which set for forth a denial of the Trinity a doctrine which depicts God as three separate persons. The bible teaches God is one. That "In Him (haMashiach/Christ) dwells all the fulness of the Godhead in bodily form, and we are complete in Him. (Col. 2:9) Penn's imprisonment in the Tower of LondonInstead Penn was given a large tract of land by the king of England. was to be a life sentence, but God intervened. Penn stated that he denied the "Popish School Personality!" Saying: It is manifest, then, ...that though I may deny the Trinity of separate persons in one Godhead, yet I do not consequentially deny the Deity of Jesus Christ." Many of the Quaker abolitionists such as Henry Ward Beecher, and Harriet Beecher Stowe were also apostolics.
William Penn, who believed that God is one, as the Jewish apostles of the New Testament who all believed Deut.6:4: "Hear O Israel,the Lord our God is one Lord," and not three persons, established Pennsylvania where apostolic believers were free to worship God according to God's word and conscience. We see a good many of the Fortineau family in apostolic churches, in many states in the U.S.A, Canadian provinces, as well as Europe, Great Britain, Australia and other nations today.
The French Huguenot lived at the same time that Martin Luther was embracing the scriptural principle that "the just shall live by faith" in Germany. The Huguenots fled their homeland, as their families and friends were killed by the thousands by the Catholic church such as those killed in Nantes, where 1,200 were killed in a single day. Many of these French Protestants were brought to Canada by the British to Nova Scotia as settlers, where we know them as the Fortins, and those with whom the Fortins inter-married, among the Acadien French.
The Thirty Years War consisted of a series of declared and undeclared wars which raged through the years 1618-1648 throughout central Europe.
During the Thirty Years War the opponents were, on the one hand, the House of Austria: the Habsburg Holy Roman Emperors Ferdinand II and Ferdinand III together with their Spanish cousin Philip IV.
During the long course of the Thirty Years War the Habsburgs were opposed by various international opponents of House of Austria: the Danish, Dutch and, above all, France and Sweden. During this phase of tremendous difficulty, those remaining in the Palatinates were exterminated.
A number of families fled these times of severe religious persecution, crossing over the Rhine River into the provinces of Luthern Germany, or other neutral regions.
The Edict of Nantes in 1598 guaranteed the Huguenots freedom of religion. In 1685 however, the Edict of Nantes was revoked. Despite laws against emigration more than 250,000 Huguenots fled to Germany, Holland, England, Switzerland and America. Both Jonas Fortineau, and his son Jean Henri Fortineau are listed in the websites which list the Huguenots.
The main wave of Protestant refugees was in the late 17th century, though emigration started well before 1685 (revocation of Edict of Nantes), but the trickle of 1675 onwards became a flood after 1685. It has been estimated over 40,000 refugees settled in England, in addition to those who passed through on their way to Ireland or America.
All sections of the French population were represented from nobility to labourers, the majority came from artisan classes, weavers were especially numerous.
For a century, fisherman men from Normandy and Brittany (loosely included among the French) had been fishing for cod around the waters of Newfoundland, and had been going ashore to sun-dry and salt their fish for the long voyage home. Indians saw the fishermen's steel knives and copper kettles among other things, and the fishermen saw the beaver and bearskin coats of the Indians, which they could sell in Europe.
The very earliest explorers were Vikings who landed in Canada A.D. c.1000. Their arrival is described in Icelandic sagas and confirmed by archaeological discoveries in N.F. John Cabot, sailing under Eng. auspices, touched the E coast in 1497.
In 1534, the Frenchman Jacques Cartier planted a cross on the Gaspé Peninsula. These and many other voyages to the Can. coast were in search of a NW passage to Asia. Subsequently, Fr.-Eng. rivalry Can. history until 1763. The first permanent white settlement in Canada was founded in 1605 by the sieur de Monts and Samuel de Champlain at Port Royal (now Annapolis Royal, N.S.) in Acadia. A trading post was est. 1608 in Que.
Meanwhile the English, moving to support their claims under Cabot's discoveries, attacked Port Royal (1614) and captured Que. (1629). However, the French regained Que. (1632), and through the Co. of New France (Co. of 100 Associates), began to exploit the fur trade and establish new settlements. The French were primarily interested in fur trading. Bet. 1608 and 1640, fewer than 300 settlers arrived.
THE PROPHETICALLY "INSPIRED"
"The Inspired" is the name given to a religious sect originating in Germany about 1700. Formed from the large number of Separatists who already existed there, it was infused with the Holy Spirit through the prophets of the French Camisards (of the Cevennes. The "Inspired" took their name from the fact that they recognized in scripture that God gave the Holy Spirit to the church so that there might be a continuous flow of divine inspiration, through the entire Word of God, but manifested through 9 specific spiritual gifts of the Holy Spirit. They regarded that individuals should be the instruments of the Holy Spirit, yield to the Lord, and obey the teachings of the bible which they profess belief in.
Iowa has the Amana Colonies. There were men like Giessendanner who prophesied to the Zurich town Counsel, and taught a number of people about being born again, and filled with the Holy Spirit with the manifestation of spiritual gifts. Eventually Pastor Gissendanner and his entire church emigrated to America where he started a church in the Carolinas, where Elizabeth Wettstein, a family member was a member of his church.
The Frenchman Johann Friedrick Rock, one of the founders of the "Community of True Inspirationalists," was another of the reformers who believed in the return to biblical Christianity, as it is seen written in the New Testament in Acts 1-2. So much more so today, in these times when we need the power of God in our lives, we must see the church return to a total restoration of it's apostolic roots, we given by the teaching of the holy apostles in Acts 2:38, Acts 8:16, Acts 10:46-48, and Acts 19:5.
The diary of the Goetchy Colony contains examples of the hardships and dangers faced by emigrants.
THE HUNT-DAVIS LINEAGE
James Hunt born January 7, 1779, and died on 22 Oct. 1811, was the son of James Hunt-(born 1754 in Granville, NC to John and Mourning Hunt,) and Ann Satterwhite. After John Hunt's decease, Mourning Hunt married widower William Hicks Sr on 27 May 1778. The will which is dated 26 Jan 1822 in Granville County Records book 9, page 246. Mourning Hunt sold land and signed the deed. William Hicks and Mourning agreed to leave their property to both his and her children. Information found inHerndon-Hunt and llied families.
Note on a daughter of the John Hunt family, Frances Penn Hunt: According to a marriage document of Frances Penn Hunt dated 28 July 1771 and signed by her grandfather/guardian, John Taylor, (Taylors & Sniders are closely associated) who assented to her marriage to John Hunt, she was 15 at the time of marriage. John Hunt, the young husband to be was 4-5 years older. The marriage took place on 5 Aug 1771, Caroline Co. VA.
The son of John Hunt & Frances Penn, who was named James Hunt, married Mary Davis, the daughter of Solomon Davis, (born-1790) of Granville, NC. Solomon Davis, (the father of Mary Davys/Davies/Davis/David) own father Richard Davis, was from Caroline Co, Virginia, according to his own words. (The Davis name varients include: Davys, David, Davids, Davis, Davies Dafydd, Heb "Beloved")
Solomon Davis was born 1730-died:1810, Granville Co;, North Carolina) He was the son of Richard David, who died 15 June 1760 in Granville, NC.
(The Davis name varients include: Davys, David, Davids, Davis, Davies Dafydd, Hebrew "Beloved")
The Morgans married into the Hunt family in Wales. Dafydd Dafydd/David David married Mawde/Maude Morgan, in 1594 in Lantwidvoyde, Glamorgan, Wales.
Sit Knight: Matthew Dafyyd was born 1411-Llandaf Court, Cibwr, Glamorgan Wales. He was the son of Matthew Ieuan (Sir Knight) and Jonet Fleming. He married: Gwenllian Verch Dafydd. Their children were: Jane Mathew born: 1430-Of Llandaf, Cibwr, Glamorgan, Wales, John Mathew born 1431-Of Llandaf,Cibwr, Glamorgan, Wales, Rimron Mathew born: 1434,-Pf Llandaf,Cibwr, Glamorgan, Wales, William "Fawr" Mathew, born: 1436-Of Llandaf, Cibwr, Glamorgan, Wales Thomas I Mathew, born: 1438-Of Llandaf,Cibwr, Glamorgan, Wales, John Mathew, born:1440-Llandaff, Glamorgan,Wales, Margred Mathew, born:1440, David Mathew, born: 1442-Of Trevor Oenb, Glamorgan, Wales, Ellen Mathew born: 1445-Llandaff, Glamorgan, Wales, Jenkin Mathew born: 1446, William "Leia" Mathew, born:1448-Llandaf, Cibwr, Glamorgan, Wales.
MORGAN FAMILY MOTTO: Heb. dduw-"Without God we Have nothing."
This lineage is through Alana's father Galen Otto Hunt, her grandfather William Chester Hunt, her gr-grandfather Thomas Anderson Hunt and the family is traced back through James Hunt of West Virginia.
The Hunt surname is first found in Britain in Shropshire, England, where they were from very ancient times. The family records state that the name came from the German name Hundt, meaning Wolf. Some say the Hunts inhabited the region well before the Norman Conquest and the arrival of Duke William at Hastings in 1066 A.D.James Hunt settled in West Virginia, in 1636, when it was Virginia.
Thomas Hunt who married Barbara Fortney, the daughter of pioneer Daniel Fortineux/Fortney, was the son of James Hunt and Mary Ann Davys/Davies. Thomas Hunt's son Thomas Anderson Hunt, was born July 27, 1826 near Newburg, Preston Co. West Virginia. His mother died when he was very small. He was about 19, when the long journey to Iowa was undertaken by covered wagon. The main reason for settling in the hills of Davis County was the availability of logs for building purposes and to secure land with natural drainage.
Shortly after this home in Davis County was estblished, Thomas met his future bride, and they were married in 1851. Sarah Swaim was the daughter of Elias Swaim, and Rachel Yost Swaim.
Thomas Anderson Hunt was licensed by the Methodist denomination, to preach in Troy, Iowa. Preaching, farming, and raising a family were the natural order of the day, until the Civil War broke out. He enlisted in April-May 1862, in the Seventh Iowa Infantry, I Company. While he was away at war, and Sarah was left with the 4 small children, southern bushwackers raided the home. They were probably looking for money. They killed a neighbor named Renee. Thomas was later transferred to the medical unit, and cared for wounded soldiers. He was honourably discharged, and returned home, yet with some sight impairment.
Thomas Hunt was known for his clear singing voice, which people said could be clearly heard a half mile away.
Sarah died on the old home place October 4, 1881, at age 48 and is buried in the Heidelbaugh Cemetery. Thomas married Jurusha Brown, on 10 June 1895 in Van Buren, Iowa and lived another 4 years or so, dying on 4 Oct 1899 at the home of his son William Chester Hunt at age 72, and is buried in Heidelbaugh Cemetery..
WILLIAM CHESTER HUNT
William Chester Hunt was the son of Thomas Anderson Hunt born 27 July 1826 and died 4 Oct 1899 & Sarah Swaim, daughter of Elias Swaim born 25 Mar 1792 in NJ-died 10 Sept 1863 and is buried Heidelbaugh Cemetery, Davis Co; Iowa and Rachel Foster, born 12 Nov 1802 in Monroe Co, Ohio-died 26 Oct 1873. William Chester Hunt was born on 6 September 1868 in Chequest, Davis County, Iowa, on the old home place of the Hunt family. The family moved to Iowa from Monongalia, Preston County, Virginia. In those days, plowing was done with a team and a walking plow. Walnut logs were split into rails. Farmers hunted wild turkeys, rabbits, and quail with an old muzzle-loading rifle. Farm work was plowing, harvesting grain, by old fashioned hand cradle, and hand tying sheaves. As a young man, William Chester Hunt finished the grades and entered the southern Iowa Normal School at Bloomfield, and graduated with a Bachelor of Science degree. His first job as a school teacher was at Eldon. He met and fell in love and on 19 May 1897, married Margaret Elizabeth Burger who was born 27 December 1879 in Russell Co. Kansas. The marriage took place in Jefferson County, Iowa.
Two sons were born to William Chester Hunt and Margaret Elizabeth Burger Hunt. They named their boys, Galen Otto Hunt, born 22 May, 1898 in David County, Iowa and Ivo Leroy Hunt who was born on 10 January 1902 in Davis County, Iowa, and died 17 January 1905 in Idaho Falls, Idaho and is buried in New Sweden Cemetery near Idaho Falls. She was the daughter of Joseph Madison Burger and Selinda Jane Ridenour.The photo below is the family of Joseph Madison Burger & wife Sarah Ridenour Burger. The dark haired girl on the top right is Margaret Elizabeth (Maggie) Burger, who married William Chester Hunt. She died in her early 20's when the family was building a home on a new homestead at Idaho Falls.
MARY ANN Davys/DAVIS/DAVID
Mary Ann Davis/David's who married James Hunt was the daughter of Solomon Davis, his father, Richard (b. 1680) and Elizabeth Davis, the son of Thomas Davis & Elizabeth Green, the son of John I David, (born 1656) and Ann C. Thomas, whose family had resided in Glamorgan, Wales, from ancient times, and is traced to David David (born: 1590) who married Maude Morgan, (born: 1594) and to his father Ieuan Dafydd/David born 1555, who was the son of Jenkin David, born (1555 in Wales. Thomas Anderson Hunt was the son of Thomas Hunt Sr. who married Barbara Beckenbaugh Fortney/Fortineau. Barbara Fortney was the daughter of Daniel Fortineau/Fortney and Barbara Fortney. (The Fortney family are the descedants of French Huguenots through the lineage of Jonas Fortineau and Jean Henri Fortineau.) Thomas Anderson Hunt married Barbara Fortney: 27 August 1812) Their children were as follows:
Daniel Fortney Sr.
(Born 1752) Daniel Fortineau married Barbara Pickenbaugh/Fortney 30 August 1781. He died: 15 Feb. 1818 Reedsville, Valley Point, Preston County, Virginia, West Virginia)
Daniel Fortineux's father Jean Henri Fortineaux emigrated to America aboard the Thistle of Glasgow, arriving in Philadelphia, PA on 29 August 1730. His signature was written by the clerk, indicating that he probably was not able to write his name. About 1735 he married Catherine (Charity) Berger in Monocacy, who was of German descent. Henri and Catherine resided in Monocacy, MD. She was widowed at age 40, with 6 children, between the ages of 2 and 15, and was expecting her 7th child in the spring, when her husband was struck by lightning and killed. At least two of the children were also injured by the lightening strike but recovered. His obituary is recorded in the Maryland Gazette 12 July 1738, as follows. One day last week a man in Frederick County about four miles from town whose name was Henry Footney, having just stept out of his house at the latter end of a thunder gust, to a gate at about 3 or 4 yards distance from the house, to see if the storm was all over, a flash of lightning killed him on the spot as he was leaning on the gate.
Catherine purchased 455 acres of land in 1755, and additional land in 1761. Sons Henry and David came into possession of Deer Spring when they reached legal age. Catherine was the daughter of Andreas Berger. Catherine died in 1754 leaving a will of substancial means. She never remarried.
During the Revolution, Daniel Fortineau and his father served as privates in the Pennsylvania Regiments. First settling in Frederick County, Maryland, Daniel and wife moved about 1790 into Monongalia County,Virginia, dropped the name Fordeneau and took the name Fortney.
Daniel Fortney/Fortineaux was the son of Jean Henri Fortineaux II (who was the son of Jean Henri Fortineau I-born: 04 April 1675-Otterberg, Pfalz Bayern, Christened in the Otterberg (Germany) French Reformed Church: 7 April 1675 He married: Renarde (Renata) Spohn 1678-1683 in Katzenback, West Palatinate. died: 5 Nov. 1715. Buried: 9 Nov. 1715 Otterberg, Pfalz, Bayern, Germany His father was Johann Jonas Fortineau) whose name has various spelling varients, such as: Jonas Fortineau/Fortin/Fortinet/Fortne/Fortney, born: 2 June 1650 in Lambrecht, Pfalz, Bayern, Germany. He married Sara Menton. Born: 1657 in Otterberg, Palatinate, Germany Both Jonas Fortineau and his son Jean Henri Fortineaux are listed as having been of French Huguenot descent. Jonas Fortineaux was a Strumpfstrike (Stocking knitter) according to Fritz Braun, in Ottergurg. He was 65 years old when he arrived in Pennsylvania aboard the Loyal Judith from Rotterdam on Sept. 23, 1792, with 8 family members. Jonas was not in Otterburg for the 1665 tax, but they were listed in the 1664 tax records. But Jonas went to Charlottenburg, Prussia nearby Holzappel and back in 1675. Catherine Berger was the daughter of (Johann) Andreas Berger and Regina Fahrerin.who were married in 1675.
James Hunt who married Mary Davies Hunt was the son of James Hunt (born 1754-Granville Co. NC-the son of John Hunt and Mourning Hunt who died Nov 1823 at Granville, NC) and Ann Satterwhite (born abt 1765 in NC). James Hunt was a friend of the founder of Pennsylvania; William Penn, an early apostolic believer who came under the teaching of early apostolics of Ireland, England and France.
With regard to these Protestant Reformation groups, Will Penn's doctrinal beliefs and writings got him sent to the Tower of London with a life sentence, for writing "A Sandy Foundation Shaken," and "On The Errors of the Trinity." He believed in Messiah, with a more Jewish perspective of "one God," and despised the gnostic compartmentalization of the godhead. Jews did not believe in the compartmentalization of sacred and secular either. God was all in all. Penn did not see a godhead of three persons, (He saw this as an early Catholic teaching and polytheistic belief.)
But for Will Penn, God would always be "in Christ" reconciling the world to himself. In heaven, where the "Lamb is the lamp," (Rev. 21:23) and the godhead emmanates from Messiah's glorious face.
Will Penn believed that in Him (Jesus Christ) dwells all the fulness of the godhead in bodily form and you are complete in him! What do you believe? From where does the godhead emmanate now at this present time?
The scriptures teach: "He that has the Son has the Father." It is not sufficient, according to apostolic teaching of the bible, to be baptized in the name of the Father, Son and Holy Spirit. The apostles of Jesus Christ, designated "who" the Messiah is in the baptisms they performed. By being baptized "into the name of Jesus Christ" amidst a nation of Jews and pagans, you took a decisive stand, as to who you believed in, according to the Godhead.
Is Jesus Christ your great God and Saviour today? Have you been baptized the bible says into Jesus Christ's name? Do you call him the Lord of your life? Do you know when you die that you will make heaven your home? If not, obey the apostles doctrine and according to Acts 2:38, Acts 8:16, Acts 10:46-48 and Acts 19:5,
"Repent, (turn from your sins) Be baptized every one of you in the name of Jesus Christ for the remission of sins, and you will receive the gift of the Holy Ghost."
According to Acts 10:46-48, this is Pentecost, and accompanied as it was with the early church, by the evidence of speaking in other tongues!
Alana Campbell and husband Tom and daughter Zani reside in Everett, Washington. Tom is a journeyman stone craftsman with 35 years in the trade and Alana works as an artist. Type in a search, by inserting your "family or surname" in the search box at Gen forum:
The War of the Birds Gen Forum
The Early Fytches (Tom's Ancestry)
Montfichet/Fytche Family in the UK
Burgess/Bergere/Burger Couer de Lyon Skylark Studio
Wings of Morning Rootsweb Rabbai Bernhard Hoppe Family Search New Webpage Song of the Lord In The Arts
Vision of the 7 Branch Lamp Stand The Artist As Prophet Bezaleel: The Artist of the Tabernacle Art For Glory & For Beauty Claude Monet Pierre Auguste Renoir Skylark Art Studio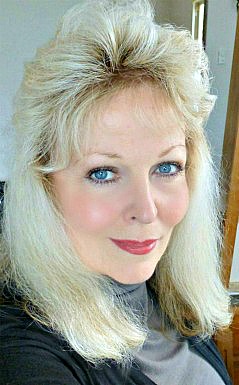 Breakthrough Intl 5214 South 2nd Avenue, Everett, Washington 98203-4113
A Minister For Your Marriage Celebration
Main
Back
Page 34
Email: adazio@lycos.com