Other cakes made by Lynda
My Dad's 70th birthday cake - A horse-racing and gardening fan. The race horse is made with run-out chocolate flavour icing sugar and the garden is models using sugarpaste. I used the picture of the cake on the front of the birthday card I made him. You can find out how to make a card by reading this article here on the computer articles page.
The garden contains a flower bed - brown sugarpaste with green pushed through a sieve for grasses and small flowers made from small rolled up sugarpaste. There is a pond with a duck, a basket of vegetables and a stone path made from grey and white sugarpaste mixed slightly to give a marble affect. The gnomes by the pond were made by my daughter Sarah and another daughter, Natalie, made a tiny frog.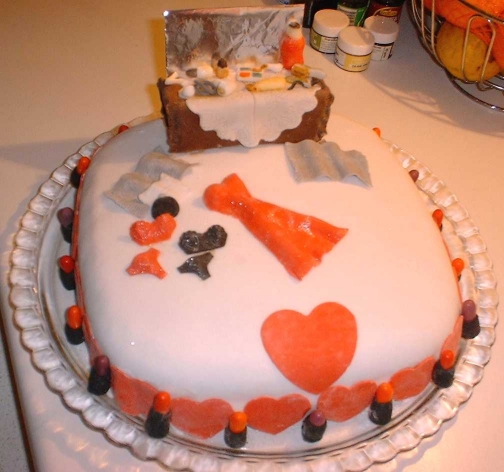 My beauty therapist daughter Natalie's 22nd birthday cake is a girly mix of dressing table and strewn clothes - just like her bedroom.
My daughter Sarah's wedding cake is a mass of flowers in a heart shape. I made a selection of sugarpaste flowers before asking her which ones she wanted on the cake. She liked them all so I arranged them on top of a heart cut from white sugarpaste. The butterflies were cut from white sugarpaste and layed into an egg box so the wings stayed up until they dryed out. Then black food colouring was used for the final touches to the edges to make them stand out on the white cake.
Bob's 63rd birthday cake is a bike because he loves them. This was an outline copied from a picture on the Internet and filled in with my own choice of colour.
Back in 1988 I wanted a wedding cake that resembled a wedding hat. I decided that marzipan roses were perfect for creating a flowing affect for the brim.
My daughter Leah's 1st birthday cake is a birthday card with a teddy bear. Not the best effort I have made. The colour is disgusting and the teddy looks like a weird alien creature. Leah is now 13 years old so this cake was made in 1990. At that time Leah was the baby of my 5 children and I didn't get time to make cakes and had only modeled sugarpaste roses and made my own wedding cake since training as a chef. I have learned so much since then.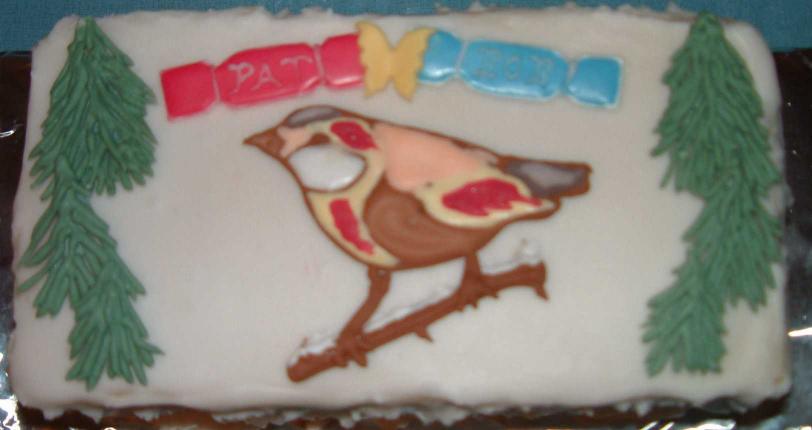 This is a cake made for Christmas 2002. It is royal icing with a run-out multi-coloured bird especially designed for bird lovers, Pat and Bob, using chocolate icing sugar for the outline and branch. The run-out Christmas crackers have their names on to make the cake more personal.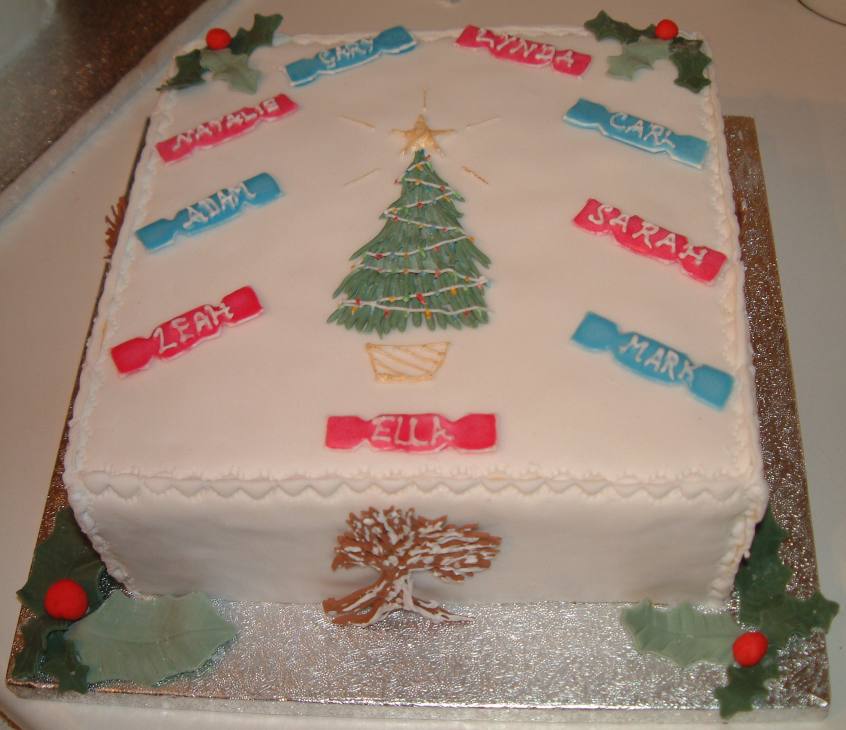 This cake is for us on Christmas evening and to personalise I made run-out crackers with the names of those that will be here.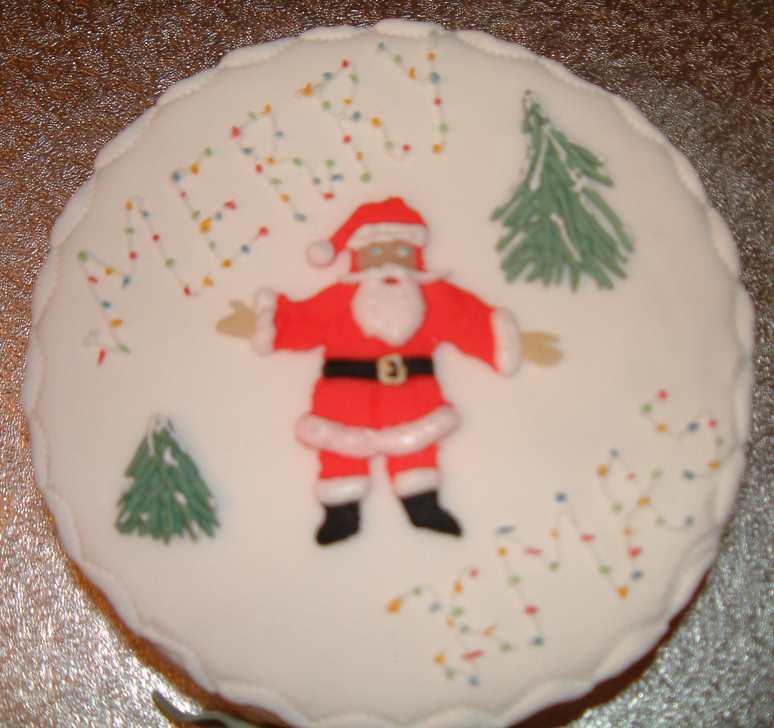 This cake is for my friend and neighbour Jean and her family. I hope they appreciate the time it took to write 'Merry Xmas' then place small dabs of icing along the writing to create Christmas lights. I then painted each one carefully.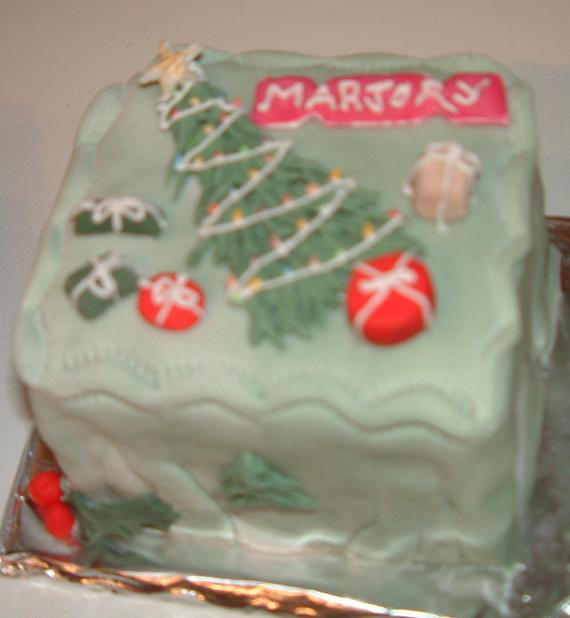 These are two small cakes made from one large cake cut in half. Half became the cake with the bird (above) and the other was quartered to make a small cake for my friend Marjory and the other for my dad and Beryl. The edges are crimped. My dad's cake has a trail of Christmas lights around the edge.
More coming soon.
The magic of cakes and pictures of a retirement cake.
© Lynda Archard 2002