Old HS WWW: Haile Sellassie Family Web * H.I.M. Web-Biography: from Sellassie WWW pages * R&R: Rasta & Reggae, Rastafarianism, Texts, Links, News * HISTORY: History pages from Sellassie Family Web * FAMILY: Origins, Members, Generations, Tree, photos * Ethiop Village: Books, Music, Art, Gifts * References: Sellassie WWW sites * DIRECTORIES: Listing from all Sellassie sites *

Sellassie WWW

4X4 FAMILY

The place of our actual
(not virtual) residency --
Alaska!

Our Daily Life in Alaska

Finally, our daily life in Fairbanks -- The Family Page. What we do and how we do it.
Summer'98
We get up at 6.30 on school days, kids' classes start at 8 a.m.

Our summer is busy, too. Farmers Market is open, you can visit it on my ALASKAN PAGE Go there now, or click the bee at bottom of this page! (Summer 1998)
Esther's new job.

Anatoly is teaching three classes, film and acting [this page is not updated since last summer!]

Sasha took two college courses -- math and history. She will be 14 in August and we are proud of her.
Ayosha goes to the Summer Arts Camp to major in English. They both are working with me at the market. Go to page "New Generation" to read his poetry (published in a magazine!)

Our plants, our cat, fish (a lot of new babies) and our house (pictures)... [The most neglected page; no time, sorry.]
BOOKS we like: see New Books and Ethio-Bookshelf

Alyosa is assigned to provide the list. (no list)
TV programs we watch
News, during the dinner. And SNL on weekends. Movies from the Blockbusters.
THEATRE SHOWS
Mostly the shows we are involved. Go for our father's Theatre with Anatoly Website!
CONCERTS
Sasha is playing her violin with the Fairbanks Summer Arts Festival (starts next week, July 25)
MUSIC we like
You can hear it! We'll record our singing in all three languages, as soon as we know how to put it on the web. Also, eMusic!
---
Sasha, Esther, Alex-Tafari.
Photo by Cal White for the Black History Month, 1997, Fairbanks, Alaska. (he also photographed all the paintings). Click on to see the big picture! Hit "Back" to return to the page. All pictures with the colored frames are clickable.
4X4 -- a fourwheel car you need to be okay in Faibanks, when all four wheels are working together. The four of us driving our life and sometimes driving each other crazy, but I will let all speak for themselves.

Here's a new feature -- voting booth, please take a moment to vote
Visit my Alaskan Page
I was a manager of Tanana Valley Farmers Market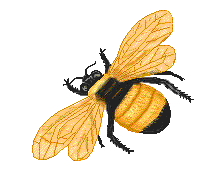 click the bee, to see Alaskan Summer! Esther
The Alaskan Web Ring
[ Previous | Previous 5 Sites | List Sites | Random Site | Next 5 Sites | Next ]
Click on to search The North -- Alaska and Canada!

1998sellassie * eFOOD * GeoAlaska * Film-North *

(c)2004: