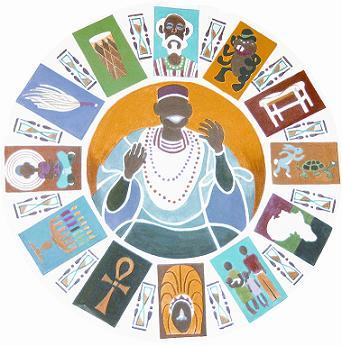 Keepers Of The Culture Circle of Story Logo
KOTC Logo ©1996 Columbus Knox, RIP

Our KOTC Logo represents historical and contemporary aspects of African American traditional symbols: Centered is our Griot/Storyteller, Top center to right: our wise Elder, Ananci, Ghanian Ashanti Stool, Aesop, (Rabbit & Turtle), Africa on African American red, green & black flag, Family, the warrior Shaka Zulu, Ankh the Egyptian symbol of Life, Kinara,
a candleholder of the seven principals of Kwanzaa, Youth reading, Cow Tail Switch (Nigerian Royal whisk). Djembe Drum makes the gathering call. Surrounding our Griot (storyteller) is the hour glass in the never ending circle of timeless African American storytelling! Asante sana to Bro. Knox & family.
KOTC'S OFFICIAL SLOGAN: "Telling Our Story, Claiming Our Glory"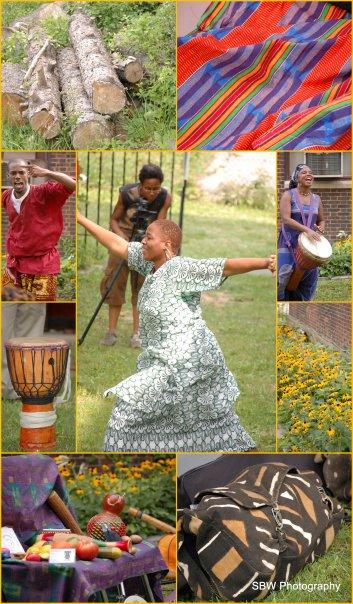 JOS DUNCAN'S GRIOT WORKS
Stories in Service, 2010
Joslyn dancing
Tahira on drum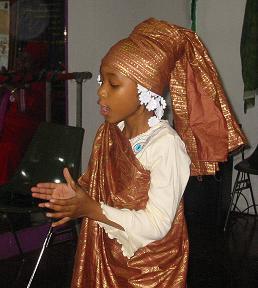 Kwanzaa Celebration 2008
Watoto of Joy - Astarte

L-R: Pauline Cohen, Storytelling Irma, President 2017-2019, Charlotte Blake Alston, Founder, Caroliese Frink Reed, PhD,Founder with Queen Nur and DeniseValentine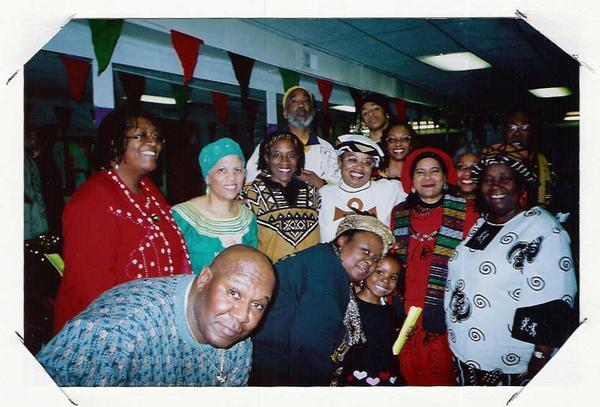 KOTC with Founders Jawara Bishop, Wanda Gigots Charlotte Blake Alston, Caroliese Frink Reed, Phd. Frink Reed and Linda Goss (Center row left to right
Nashid Ali, Charlotte Blake Alston and Lamont Dixon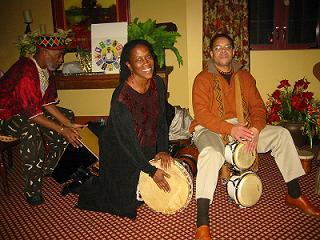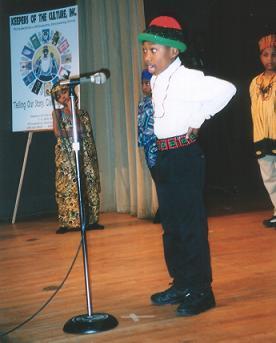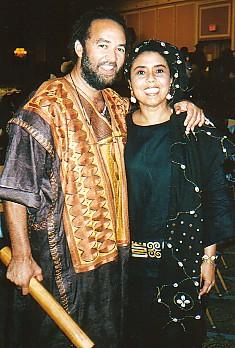 Oni Lasana & Mitch "Grand Daddy" Capel - "Dunbarian's" at National Association of Black Storytellers Conference & Festival
Joann Frazier-Dasent, Oni Lasana, Storytelling Irma, President 2017-2019 and Denise Valentine
Queen Nur & Sarai Abdul-Malik @ Rehearsal for Family Day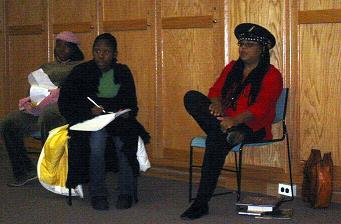 Watoto of Joy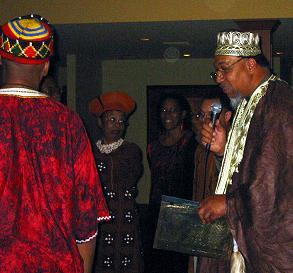 Baba Jamal Koram officiating Induction Ceremony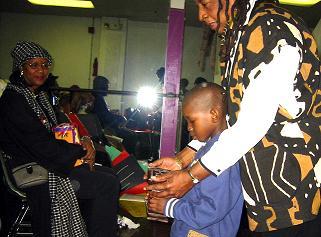 Joann Frasier- Dasent with Ancestor Vina Bright