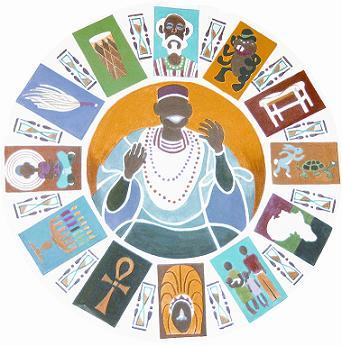 About KOTC

©1996 Columbus Knox


Brief History
. Founded in 1991
. Affiliate of The National Association of Black Storytellers, Inc.
. Hosted the 14th In the Tradition…National Association of Black Storytelling Festival & Conference in 1996 in partnership with West Philadelphia Cultural Alliance.
. Past Presidents: Charlotte Blake Alston, Queen Nur, TAHIRA,
Momma Sandi, Nashid Ali, Oni Lasana, Ronald Carter
Meeting Place

First Thursdays of the Month: 6: 00 p.m.

Philadelphia Folklore Project
735 South 50th Street
Philadelphia, PA 19143
Annual Programs
. Family Day at the Philadelphia Main Library
. Love Night: An evening of stories, Poetry & Music
. Kwanzaa Celebration
Workshops
. Professional Development Workshop s
.Storytelling Workshops
Mentorship Program
. Cowrie Shell Path to Success (series of workshops and activities for members.)
Partnerships
. Philadelphia Folklore Project
. African- American Museum of Philadelphia
. University of Pennsylvania Museum of Archeology
. InFACT, Inc.
. Art Sanctuary
. TAHIRA Productions, Inc.
Collaborative Program Highlights
. Children's Hospital of Philadelphia
. Patchwork Guild: Tellabration
. Purdue University Black Cultural Center: Throwing Down the
Gauntlet: Telling the Stories of Sisters in the Black Panther Party
through the African Oral Tradition.
Committees
. Watoto of Joy (Youth Program)
. Community Outreach
. Programs & Events
. History & Archives
. Membership
. Development/Grants