BREAKING: 'He's Satan' - Russian Elites Call Vladimir Putin Every Name in the Book on Leaked Phone Call
BREAKING: Russian Tensions Continue to Escalate as Israel Begins Sending 'Blue Spear' Weapon to Ukraine
BREAKING: Russia Claiming "Israeli Mercenaries" Have Teamed Up with Neo-Nazis in Ukraine to 'Battle Them'
BREAKING: European Union, Egypt & Israel Agree to New Energy Deal to End Dependence on Russian Exports
BREAKING: Israel Threatens Syria's Assad with 'Bombing of His Palaces' if Iran's Syrian Presence Not Reduced
BREAKING: Ezekiel 38-39 Forecasts that Russia's Next Genocidal Invasion to Come Against the State of Israel


Who can deny that October 7th, 2023, has not set events in motion that will end in the complete fulfillment of Ezekiel 38-39, when Russia and its many increasing Islamic allies attack Israel in massive force as if to completely wipe out the Jewish presence in the Mideast? Putin has all but said that is precisely what he wants to do and has even held joint meetings with senior members of both Iran and Hamas in late October 2023 to facilitate just such a genocidal action. 3,000 years ago, the Bible predicted that Russia would invade Israel in the last days. With Russia now threatening its European neighbors and given its invasion into Ukraine, as well as recently showing its great disdain toward Israel over the Palestinian issue, we are closer than ever. In fact, no one can deny it. Ironic to that, Putin held a press conference in 2020 linking Adolf Hitler's emergence to power to corporate interests in both America and Europe, which is what's fueling his increased anti-Western sentiment of late. Also interesting is that Ezekiel 38:8 specifically predicts that Russia attacks Israel when its "at rest," meaning for the most part, unexpectedly, and perhaps some time after Israel wins its war in Gaza. As each day passes, Russian President Vladimir Putin walks ever closer into that destiny (as "Gog") long since spoken of him in Ezekiel. Ezekiel 38 predicted that Russia, Iran, Turkey, Libya, Ethiopia or Sudan, and I believe either Belarus or Kazakhstan (to fulfill its role as "Gomer") are aligned with "Gog" (King of) "Rosh" (Russia) against Israel in the last days. In March 2020, during the Trump presidency, Russia made an egregious cyberattack into the US security infrastructure via Solar Winds that some believe could render the greatest superpower and largest military force on earth not able to effectively respond should Russia mobilize against any of our allies, including Israel. This would be extremely dangerous for Israel, knowing it has no formidable allies to best counter Russia other than the United States. With former President Trump's lack to hold Russia to any accountability toward effectively blindsiding the US against any future Russian aggression upon it or its allies, how was Trump not the unwitting lapdog serving Putin's interests during those years Putin was building up his war machine against Ukraine? We all remember Trump's infamous working against Ukraine, for Putin. Under Trump, America has given its most staunchly sworn enemy in Putin the keys to rendering the United States vulnerable at a time of their choosing. While many in the West would be in shock to see Russia's aggressive military actions, the Masonic power behind their governments who've facilitated such a day coming, would not. (See also NATO to Take Even More Aggressive Stance Against Russia. In keeping with their Masonic "Problem-Solution" tact, the UK and US want to bring the dire global conditions that will cause the Gog and Magog battle to ignite, knowing it will set the perfect condition for the Antichrist to rise as the world's only solution and as Israel's needed "peacemaker." The Deep State within America and Britain would actually revel in the lead-up to this coming battle knowing their Beast awaits in the decade on the other side of it. Knowing how the West including the US and UK also financed Hitler, a strong parallel with Putin's unlawful 'annexation' of Ukraine largely paid for with Western money for oil, could be drawn with Hitler's own annexation of Austria, the subtle event that became World War II when Hitler invaded Poland immediately thereafter. For example, while NATO militarily pushes against Russia, the EU is still helping to finance the Russian war machine by buying its oil. The EU also claiming it will block 75-90% of Russian oil by year's end does so knowing that will dramatically raise gas prices thus devastating the fragile economy further to push it toward final Collapse while blaming it on Russia who will just cut of Europe gas completely. And so, what is the likeliest catalyst that would trigger Putin to invade Israel in the first place? Just today, Israeli PM Netanyahu has stated that a 'Horrible nuclear war' will break out if Iran isn't stopped. Thus, Israel will attack Iran, and for Israel to attack Iran, it must first destroy all of Iran's Russian-made air defense systems before attacking Iran's Russian-financed nuclear facilities. In lieu of that, as prophesied, God is obviously not waiting in softening up Russia's military might already. Ezekiel 38:21-22 states. "And I will call for a sword against him throughout all my mountains, saith the Lord God: every [invading] man's sword shall be against his brother." - (See Russian Conscript Opens Fire on His Own Comrades Near the Ukraine Border.) The latest theory from the right that Putin is aware of a potential Ukrainian child trafficking network along with possible UK/US-owned biolabs being built in Ukraine is an interesting one, namely that the West would want those pathogen labs near their enemies borders in order to more easily disperse the airborne contagion toward Russia, China, N. Korea, and Iran, all of which suffered devastating losses in the early days of the pandemic. Even if true, that still doesn't give the Russian dictator the right to destroy every last man, women, and child in Ukraine in order to destroy a single child trafficking hub or a few ghost pathogen labs when logic dictates if such US-funded chemical warfare facilities would have ever existed in Ukraine, they would been hastily dismantled as soon as Putin first surrounded Ukraine in December 2021.

*Read Article Jewish News Haaretz Reports that Vladimir Putin is the Prophesied King "GOG of MAGOG"
*Read Article Russia Shells Drobitsky Yar Making it the Second Holocaust Memorial Destroyed in Ukraine
*Read Article Moscow Chief Rabbi Flees Russia Over Putin Forcing Him to Support Unjust War in Ukraine
*Read Article Putin is Now Demanding Israel Grant Russia Control Over a Church in the City of Jerusalem
*Read Article Afghan Commandos Trained by US Navy SEALs are Recruited to Fight for Russia in Ukraine
*Read Article Putin's War Machine in Ukraine is Now Being Aided on the Ground and Air by Iranian Military

In reality, Putin wanted to start a war with NATO because he fully intends to occupy Europe to fulfill his intensely nationalistic dream of returning to a Soviet empire by 2030. Ukraine is merely the first nation to be returned into his new Soviet Union. This is precisely what is meant by Putin in his recent speeches where he references the creation of a New World Order where not America, Britain, and Israel are its three main heads, but Russia, China, and Iran. If legitimate, Putin's "de-nazify Ukraine" and "Ukranian biolab" narratives could have been brought up to the UN security council long before his illegal war where he's attempting to genocidally kill, capture, push out, or cause the surrender of every last Ukrainian man, woman, and child while handing out 15-year jail sentences to anyone inside Russia reporting the truth of it. Putin's logic that he's against Ukraine's neo-Nazis immediately brings up the valid question of why hasn't Putin ever done anything to curtail neo-Nazi's within Russia itself (or those neo-Nazi's within its own Russian army) especially when Putin has made very racist statements of his own against American Blacks, Jews, and other minorities? Despite all of the Russia propagandists among some post-Trump Republicans, how could Putin be the global leader of freedom he thinks he is if he's actually a civilian-murdering dictator in self-imposed power until 2036 who's still making daily nuclear threats against the West? We already know America will be prevented from rising to Israel's defense, leaving God Himself to have to protect her, but what happens to America in that lead-up to Ezekiel 38's Battle of Gog and Magog? Could Putin with China create such a distraction to destroy much of Europe and the United States via a first nuclear strike that we in the West cannot effectively defend against? Putin's recent move of certain nuclear missiles into Belarus might actually be further taken into Russia-allied Africa and secretly target the U.S. from there, for example. Moreover, with Israel already helping Ukraine with medical airlifts to Israel, might Putin be angered if Israel begins sending its own powerful weapons or effective Iron Dome defenses to Ukraine? What if Israel finally attacks the Iranian nuclear facilities that were financed by Russia? Might American President Biden suddenly die in office or given more time, might a newly elected Donald Trump (who still sides with Putin in most things while recently making statements against Israel) become so completely apathetic toward Israel in 2024-2028 that he vetoes all future funding for the Jewish state thus giving Putin his green light to attack Israel? Might America be struck with a major disaster such as an earthquake, climate event, solar event, or cyberattack (or any combination thereof) that renders it unable to carry out its historical protection of Israel? As one CBS pundit recently said given the recent cyberattacks by Russia against American infrastructure, "We can now imagine a day when Russia attacks our water, food, fuel, medical, banking, and power grids all at the same time, and that Russia's cyber-hacking attempts are dry runs for that inevitable day." Putin has already threatened the West/US in March 2022 with what experts believe is a secret "cyberweapon" from which the West supposedly could not defend against or stop. Might a Russian-backed North Korea and China start a war with the United States that distracts it from Russia's invasion into Israel? Russia is currently colluding with North Korea in what is obviously going to prove a major destabilizing factor against the West, specifically the United States, whatever their plan is. Since a mounting debt default and stock market crash also looms on America's horizon, might that be the catalyst and what Russia is waiting for in its larger plan against the US? Might a solar flare/Sun storm suddenly strike the planet and take down global power grids, radio and military satellites, thus allowing Russia to strike conventionally against Israel with seeming impunity? Might Russia, China, North Korea, Iran or combination thereof jam or destroy US satellites? Russia and China are right now preparing a coordinated attack on US and EU satellite systems and cyberinfrastructure (which also may help to explain China's use of balloons above the US that drop small parachutes at night which would help reveal US nuclear sites). In addition, one must also consider the fact that our own Masonic government could take down the power grid and/or destroy US satellites to allow Russia's attack of Israel, knowing such action would force God's hand to destroy Russia and later make way for Antichrist's ascension, but what makes Israel blindsided to such a force mobilized against them that they couldn't destroy their invaders by a nuclear weapon first? Might the entire world be plunged into a blackout therefore as it would seem? On July 24, 2022, retired Russian general and current Russian lawmaker Andrey Gurulyov claims Russia is arming up for a "big, colossal war" with NATO, the US and UK included. He spoke on the state-run channel Russia-1 about what would be Putin's targets in the case of the impending World War. The first logical step, according to Gurulyov, would be disabling the enemy's satellite system. "No one would care if they are American or British. We would see them all as NATO", comments Gurulyov. Secondly, mitigate the enemy's anti-missile system "everywhere and 100%", added Gurulyov. "We certainly wouldn't start with Paris, Warsaw or Berlin," the world comes from the Anglo-Saxons." "This is the rough plan", Gurulyov further declared, adding that "I deliberately leave out certain actions because they are not to be discussed on TV." Lastly, might America and Britain, i.e., the Anglo-Saxon powers that control them, allow this upcoming disastrous event that leaves Israel without helpful allies purposefully to usher in the Collapse and the inevitable age of a False Messiah and False Prophet to rise in keeping with their own Masonic agenda? Of course, this is a rhetorical question that should go without saying whose answer is most assured already.

BREAKING Russia May Soon Attack Western Satellites to Render the West Blind to Russian Troop Movements
BREAKING Russia and China Already Have the Technology to Render US/Western Satellites Effectively Blind
BREAKING Satellites in Space Could All Be Destroyed Because of One Single Event - Blame This on Russia
BREAKING Russia's Vladimir Putin Promises to Arm Kim Jong-un and Send 'Latest Weapons' to North Korea
BREAKING North Korea's Spy Satellites a Distraction from New Weapon Threatening to Wipe Out America
BREAKING Giant 'Sunspot Archipelago' Could [Will] Unleash Powerful Solar Storms Towards Earth in 2024

*Read Article 'Sinister Russia' Launches a "Star Wars" Military Satellite into Space (May 2022)
*Read Article Pentagon Says Russia and China Seeking Weapons to Strike US Satellites
*Read Article Russia and China Are Both Racing to Get Satellite Jammers But Why?
*Read Article Chinese Spaceplane Releases Another Mystery Object in Earth's Orbit
*Read Article Watch Russian Military Put Top Secret Satellite into Orbit (VIDEOS)
*Read Article Chinese Scientists Reportedly Plotting to Destroy SpaceX Satellites
*Read Article Musk Says Starlink Satellites Difficult for Russia or China to Destroy
*Read Article Russia and China Buying Tons of Gold in Preparation for Dollar Fall
*Read Article Russia is Found to be Behind the Cyber-Attacks on US Energy Grid
*Read Article China is Researching 'Surprise Attack' Against the US Energy Grid
*Read Article Russian Doomsday Weapon that Can Disrupt Global Power Grids

While the right wing in America only blame Biden for Ukraine, the same need to remember that Trump allowed Russia to hold Crimea and murder up to 40,000 Ukrainians during his bloody four years in office, as well as prevented Ukraine from receiving key weapons that it could have used to defend itself, which is again more proof that Trump works for the corporate elites running this world and is hardly the blue-collar worker's Messianic "savior" that they've been deceived to believe. So this talk that Ukraine was exclusively Obama's fault or entirely Biden's current failure remains a Republican talking point to be used for dominating an upcoming election cycle within a system where both Republicans and Democrats help advance the Illuminati's end-goals. Knowing one such end-goal is to create the conditions for the rise of New Europe, Putin's impending fall with the meteoric rise of a post-NATO European Army is what's coming next to provide Antichrist his future empire and military. Like a chess game, the Illuminati (through an ever-expanding NATO policy) has subtly manipulated Putin perfectly by placing new weapon systems and NATO-aligned nations increasingly closer to Russia's border while more covertly sending false signals of a future NATO invasion to increasingly make Putin paranoid. That intense mind control and paranoia has led to Putin's attempt at preventing Ukraine from joining NATO, which is already backfiring and turning Russia into a pariah, as planned. As seen by the mounting successes by Ukraine's own military (and its allies) God is not even waiting in plaguing Russian forces long before they march against Israel, which goes to better explain Russia's reported confusion, cowardice, equipment failures, along with its stunning losses. Also interesting is the day Russia chose to invade Ukraine, being February 24th, 2022, which was 2/22/22 + 2 days. While the date of Russia's invasion into Israel is not known, we can assume it will be carried out by Putin as he has given himself until 2036 to stay in power. Expect the increasingly megalomaniacal Putin to believe he's doing the planet a favor, exactly as Hitler believed he was doing in destroying the Jewish people, who was himself following after Satan's own mad desires in his war against God. As it were, Putin's 'Waterloo' action against Israel ironically sets the stage for Antichrist, which is precisely why God highlights Russia's battle in Ezekiel 38 to the extent He does, knowing the Battle of Gog and Magog is the major precursor before the rise of the Beast. Given the Jews ultimate rejection of Jesus Christ two millennia before, the entire race of Jewish people at that time crying out in unison for a Messiah to lead them to fulfill all of prophecy, leaves the door wide open for Antichrist, of whom it is also prophesied they will receive. Of course, Russia will have to remake its military from the ground up after Ukraine, which lends to the reasoning that the Russian invasion into Israel cannot happen within 2022, or even 2023, but at some point thereafter when Russia will deepen its alliances with Iran and Turkey to later include its future alliances with Libya, Ethiopia, and Kazakhstan to round out the list of nations Ezekiel 38 so perfectly detail. As a result, the years between 2023-2030 emerge as the more obvious timeframe for the battle, and Russia's ultimate failure. In the aftermath, as the Scriptures also detail, an even greater evil will position itself against Israel in the end of days, an evil that begins with a false peace. As such, the world will be forever changed after this prophesied battle where Israel seemingly destroys Russia and her allies. This is because the prophesied days of Tribulation are still ahead for unsaved Israel who rejected God's Son, their true Messiah. For in the years after Putin's battle and the resulting global collapse, shall Satan's Antichrist arrive to bring a false peace to Israel and the world. With Putin and even Islam itself routed, the Jews will finally be able to build their Third Temple upon the fallen ruins of the Islamic Dome of the Rock and then cry out for a Messiah to lead them. It is after this that the demonic False Prophet counterfeiting the prophet Elijah arises in Israel in the East, and the Antichrist becomes increasingly prominent in the West.

BREAKING: Prince William 'Pledges to Make Peace in the Middle East His Lifelong Project'

*Read Article 'Putin is the New Hitler!' Israelis Chant Outside of Russian Embassy in War Protest
*Read Article Female Jewish Holocaust Survivor is Killed in Mariupol, Ukraine During Russian Attack
*Read Article Vladimir Putin Blaming the Jews Among Others for Russia's Election Meddling in 2016
*Read Article Adolf Hitler's Racial Nazi Ideology: Jews a Direct Threat to Aryan [Cainite] White Race
*Read Article How and Why Putin's Russia will Ultimately Become Anti-Semitic and Thus, Anti-Israel
*Read Article Zelensky Tells UN that Putin Wants to Divide World into "Russian Spheres of Influence"

As Ezekiel 38 is keen to point out, one of the listed aggressors with Russia is Persia (Iran). If you know anything of current events you already know that Russia and Iran have become recent allies to the point Russia has financed many of Iran's nuclear facilities that Israel now wants to destroy. Thus, with Iran attempting to become a nuclear power as well as making open threats to Israel daily, one can see how close we are to Israel's battle with Magog, the modern nation of Russia. Imagine how bloodthirsty Iran would be in their mad desire to murder every last Jew they'd see inside Israel's borders, knowing Russia is their guard. The time for this battle has only been hastened all the more when Trump tore up the Iranian nuclear deal made by the Obama administration, that Iran was mostly in compliance with by allowing nuclear inspections to keep their nuclear ambitions in check. By stark contrast, Iran is today pressing forward with enriching uranium and testing new missiles that would reach Israel. Naturally, this would only cause Israel to want to attack Iran and be forced to destroy those same nuclear facilities first, many of which were financed by Russia and facilitated by Putin himself. As a result of the West's grand chess game and the current events they manipulate with sometimes perfect precision, a very dangerous storm is coming. During the "no more war" Trump years, the US had managed an increasingly weakened stance in the Mideast, especially in Libya and Syria, to which Biden continues. The resulting vacuum of US influence in the Mideast has left Israel alone, while Russia, Iran, and Syria hold stronger influence in the region which places Israel (and us all) in a dangerous position. In fact, if Israel were ever forced into striking the Syrian regime and nation to the point of angering Russia, this would open up yet another path which the Russian invasion of Israel would be fulfilled, proving how dangerous an age we live in today, the age just before the Tribulation of Antichrist and final Armageddon itself. While Republicans can only see Biden's messy disengagement from Afghanistan in 2021, it was Trump who had pulled out American forces in Syria and thus undeniably strengthened Putin hand there, on Israel's border, while at the same time, Trump caused Iran to pursue nuclear weapons again against Israel. Moreover, it was Trump's own timeline and date of a complete Afghanistan pullout that Biden was keeping to. Trump's and Kushner's supposed Israel "peace deal" with nations that weren't attacking Israel anyway remains the token gesture it was designed to avert our eyes from what they were actually doing against the Jewish State. Then there's the ever-present flashpoint of the Palestinian issue. Putin has gone on record making past threats against Israel before about its perceived heavy-handed approach against Palestinian aggression. If the Palestinians were to suddenly rise up in Intifada, Russia would side with "Palestine" against Israel. This latter scenario has precedent in that Putin has threatened Israel for "attacking civilians" in Spring 2021, when Hamas in Gaza launched thousands of rockets indiscriminately into Israel proper. That coupled with the fact Russia has recently stated it doesn't recognize Israel's right to the Golan Heights, believing the Golan should belong to Syria proves it won't take much for Putin to arrive at his evil thought of invading Israel in the very near future. At end, Putin's fall is directly connected to his "evil thought" when he decides to invade Israel for reasons he has warned Israel about before. There are three main scenarios that could create the catalyst for such an event. 1) Israel accidently strikes and kills Russian soldiers on the ground in Syria. 2) Israel attacks Iranian nuclear facilities that are financed by Russia. 3) Palestinians create another deadly round of escalating violence within Israel and specifically on the Temple Mount, prompting Israel's deadly response. Understand, Satan and his followers in the West have long awaited these days to come to pass and will do what it can to help bring Russia, Iran, Turkey, Libya, and others to war with God's people in Israel knowing Satan's possession of the Antichrist is the result thereafter. (See also Why Russia and Iran are Allied.)

*Read Article A Special Wing of Israel's Defense Forces are Preparing for Gog and Magog
*Read Article Ominous Signs Show the Next War in the Middle East Will Be Against Israel
*Read Article Israel's Plan to Annex the West Bank Might Cause 'Third Intifada' and War
*Read Article New Madrid Faultline: United States Prepares for Catastrophic Earthquake





Factor in Putin's Support to the American Far-Right to Bring a New US Civil War


*Related Article "Credible, Specific Plans" from America's Racist Right Wing are Targeting American Electric Grids
*Related Article Former Pentagon Chief Slams Donald Trump Stating 'Trump Believes He Has Putin-like Powers'


With the US Army's recent 2023 training drill in Israel and the US doubling down on its supposed "alliance" with Israel, you have to wonder what event is going to happen in the near future that prevents America from safeguarding Israel from the Russian invasion. America's inability to defend Israel would thus have to be some great disadvantage to America that the Russians use for its own tactical advantage. Possible distractions within the U.S. could be an unprecedented natural disaster like a massive earthquake of 9.0 or greater, Chinese act of war, a North Korean missile attack, or internal strife between left and right leading to civil war, etc. Consequently, the coming event(s) keep America blinded, grounded, and militarily inept, while Russia and its Islamic allies are free to move at will against the Jewish state will occur. Just before this, Israel may have just attacked Iran and be faced with internal attacks by Palestinians and its proxy armies and externally from Iran and its proxy armies. However, the Scriptures indicate that Putin's "evil thought" against Israel will occur at a time when Israel is still at relative peace, with the autocrat "Gog" (Putin) deciding to plunder Israel as his violent response to Israel's peace, or perhaps its peace via reducing the war capabilities of all its enemies roundabout first. We must also conclude that the dark forces that make up the Satanic elite within our Western governments including the U.S. may also play a role in allowing Russia to attack Israel, knowing Antichrist's path would then be secured in the years following Russia's destruction and Israel's building of their Third Temple. I'm personally of the mind that it's a massive American earthquake that turns much of the U.S. into something resembling a third-world country overnight. God knows that the aftermath causes Israel to once more turn to Him, leading for the Temple to be rebuilt. After the Collapse, Israel may have to widen its borders in those days, as Ezekiel 39:28 predicts that God will not leave a single Jew anymore there, in Gentile land. That Scriptures reads: Then shall they know that I AM the LORD their God, which caused them to be led into captivity among the heathen, but I have gathered them unto their own land [State of Israel] and have left none of them any more there [in other nations]. Of course, any of the above scenarios being combined in any way would also spur the Collapse that the elites have prepared for in order for the East to fall, and the West (meaning only Europe by that point) to rise, as prophesied in Daniel. On the wave of Europe's meteoric rise, shall the European Antichrist also ascend with it. We need to also be aware of those same forces at work in the world today that welcome just such a post-American dark world, one that leaves Israel dependent not on America, but Europe. In fact, the same Masonic forces that once helped drive America to its unique position atop of the world as its most powerful, will also be the same force that assures its downfall, first spiritually, before economically and militarily. Their endgame has never changed. What's coming therefore is an American collapse shortly before the global Collapse predicted in Ezekiel 38:20 with the Rapture likely occurring at some moment between both. All this occurs while (Magog's leader "Gog") Vladimir Putin remains in power.

*Read Article Traitor in London? Russian-British Trade Growing and Expected to Reach $15 Billion
*Read Article Russia Vows to "Target British Weapons" as UK Missile Downs a Russian Helicopter

Ezekiel 38 even predicts the response by 'Sheba and Dedan' and the 'merchants of Tarshish,' (Western-allied Gulf states of Saudi Arabia and the United Arab Emirates) as well as the "Young Lions thereof" obviously referencing the West and specifically the relatively "young" United States, a nation born out of the older British "Lion." The Scripture reads: "Sheba and Dedan and the merchants of Tarshish with the Young Lions thereof will say to you, 'Have you come to capture a spoil, to take a prey? Have you assembled your company to seize plunder, to carry away silver and gold, to take away cattle and goods, to capture great spoil?'" The specific nations who question Gog (Russia's) actions are "Sheba and Dedan,' and the merchants of Tarshish." Sheba and Dedan are not hard to identify, they are the ancient names of Saudi Arabia and those Arab nations connected to her. Tarshish is most commonly agreed to be ancient Tartessus or the area of present-day Spain in Western Europe, but has been interpreted as Britain itself, who also traded with Spain. In Ezekiel's day, Tarshish was in the farthest west regions of the known world. By referring to Tarshish and all her merchants, God is indicating that the U.S. and London, and all Western Europe will join in solidarity with Saudi Arabia in denouncing the Russian-Iranian invasion. From this prophecy, another thing becomes abundantly clear, and matches what I always believed would be found in Israel just before Russia attacks and becomes the "spoil" by which Russia crosses over into the Golan Heights, from Syria, that spoil is oil. Now we know what shall drive Putin to arrive at his 'evil thought.' His own economy is not where he wants is, especially since the US and others are sanctioning Russia to punish it. But let's pause and back up here and discuss why it could only be Russia that God is referring to when he speaks of the land of Magog. Genesis 10 records that Noah had three sons: Shem, Ham, and Japheth. Unto Japheth was born: Magog, Meshech, Tubal, Gomer, Madai, Javan, and Tiras." So when the Bible refers to the people of Magog, it means, the descendants of Magog. The first century Jewish historian, Flavius Josephus, wrote that, "Magog founded those that from him were named Magogites, but who are by the Greeks called Scythians." (Antiquities of the Jews, 1.6.1). The Scythians dwelt primarily in the lands north of the Black Sea and the lands on the north, east, and west sides of the Caspian Sea, in what is now modern Russia and what are now the former Soviet Republics of Kazakhstan, Ukraine, Georgia, and Azerbaijan. The name Scythian itself covers a number of nomadic tribes that originally arose out of Persia [Iran], ironically enough, and migrated north into the fertile area of the Ukraine, with the Scythians further extending themselves from the mid-Volga to the northern Urals as far east as the Mongol border. In fact, Arab writers confirm that their own name for the Great Wall of China, in the Arabic language, was at one time called "The Wall of Al-Magog" because it was specifically built to keep out the "ruthless Scythian-Magog armies of the north." Further identifying Magog as modern Russia, is God's usage of the name Tubal, Magog's brother, was the original namesake given to the Tubol River, which flows to the northeast from Kazakhstan into Russia, as well as the Russian city of Tobolsk, which exists along the Tubol River. Moreover, the place names of "Meshech and Tubal" further identifies Magog as Russia, as Meshech was the ancient name give to the modern city of Moscow ['where Meshech settled']. The name Gomer, Magog's brother, also proves interesting here, as God also mentions it as a separate nation that comes against Israel in the Last Days. "Gomer and all its bands" very well could be speaking to the area whose peoples inhabit the former Soviet Republics of Kazakhstan, Kyrgyzstan, Uzbekistan, Turkmenistan, and Tajikistan.

*Read Article Vladimir Putin Calls Latest Israeli Conflict a 'Direct Threat to Russia's Security'
*Read Article War-Mongering Russia Condemns Israel's "Destabilizing Air Strikes" in Syria

Amazingly, this same area called "Gomer" in ancient Scripture, is known as "Gogaz" by the Islamic State, and their unique relation to Russia, even today, is due to the fact that going back thousands of years, they are literally related to each other through the ancient brothers of Magog and Gomer. As mentioned, Gomer is most likely Kazakhstan, but might also be Afghanistan and its newly strengthened Taliban terrorists. All of this has now set a dangerous precedent for President Biden going forward. Without Trump in the White House, Putin is angry. And to think America's destructive deception began in 2016 with a single question by then candidate Trump asking, "Wouldn't it be great if we just got along with Russia?" It was in that moment that America's demise and the cornerstone of Israel's vulnerability by Russia and Iran was first surmounted. I'd imagine it's right here where one of Trump's fans reading this would ask what about Trump's so-called "Abraham Accords," the peace treaty between UAE, Bahrain, Morocco and Israel? I would simply tell them what is it worth? Were those nations ever going to war with Israel? The answer is of course, no, but what remains interesting is why they did sign Trump's (read: Kushner's) agreement. The answer there is money, and other incentives. The UAE, for example, were given money and F-35 warplanes, to make it appear Trump's "Abraham Accord" was a historical, region-changing event. It was not. It was just another one of his grandiose attempts to make himself appear as an historically great President. He was not. The way Trump was perceived by Netanyahu as being Israel's greatest ally should at the very least be held in much greater reserve knowing what Trump's ally in Putin was already preparing against both the United States and the Jewish state. Trump was nothing more than a temporary Masonic puppet who has become the perfect archetype for the coming Antichrist himself, leading Israel to only look to the West to solve all of its most pressing issues of the day. In other words, the "Abraham Accord" is absolutely needed by the Satanic elites, so that their future King can later confirm it for seven years according to Daniel prophecy. Likewise, the Battle of Gog and Magog is also needed, which is why Russia is being emboldened to the degree it is by Trump, and other Republicans still in power after Trump. That battle is also prophesied, moreover it's prophesied to herald the time of the Antichrist in its wake, making it all the more important that the Satanic elites do everything they can to help bring it about, both a temporary "peace" followed up by war. It's all for the Beast.

*Read Article Israel's Staunch Evangelical American Allies Shocked by Trump's Outburst on Netanyahu and Israel
*Read Article Former President Trump Evokes More Antisemitic Tropes says Jewish Americans 'Don't Like Israel'

This fits a clear pattern and becomes the very definition of former President Trump's consistent collusion with Russia. He was a traitor, perhaps, unknowingly. Helping Trump's self-promoting propaganda and lies, sits FOX News who daily provided Trump his echo chamber to help prop up the notion that he is America's last answer to the inherent White nationalism of its past, to become in effect, the only one who could "make America great again," much like Putin believes he is the same 'only man' for Russia, but whereas Trump was voted out of office, Putin has changed Russia's constitution, thus ensuring he's Russia's strongman until he turns 83 years old in 2036. Interestingly, the same FOX network that pushed many anti-Putin stories from 2000-2016, have slowed stories against the West-bashing Kremlin to a near halt because of Trump, which alone speaks volumes. This is why conservative media still cannot hold Russia to any accountability for anything, which only helps Putin, and later, harms Israel. How utterly stupid and completely inept Trump's brainwashed followers were and still are, therefore, to think that by exposing Russia means helping their sworn political "communist liberal" rivals in America. Meanwhile the actual communist-aspiring leader in Russia gathers strength. Trump's 2018 admission of not helping Israel in any war against Iran unless certain aspects of the Israeli-Palestinian peace issue are resolved, certainly sounds like Putin's influence, especially since Putin's has entangled himself into the Mideast peace debacle only to see no progress despite his own best efforts. While some today may think Putin and Netanyahu are for the most part allies or friends, we must remember, Russia is daily being manipulated by its allies in Iran. Iran hates Israel, not to mention, God can foresee past the current headlines of the day, to see a future where Putin (Gog) will suddenly have his infamous "evil thought," as God said, "in the latter years," against the modern State of Israel. So the optics of any American President kowtowing to Russia, knowing Russia (the largest nation in the region) will one day soon march against Israel (the smallest nation in the region), is disturbing to say the least. Because, as God states, "this is the day whereof I have spoken before, by my servants, the prophets, in times of old," proving how important this upcoming battle is, because God explicitly makes mention of it, knowing that the aftermath of the coming battle more importantly lays the foundation for the Tribulation, and the coming of the Antichrist onto the scene. As such, Libya will be the next failed state in the Mideast that Russia is "concerned" over, and having Libya under Putin's direct influence would finally complete the Magog pact according to Ezekiel 38 and 39. The last time Russia was concerned over a potentially failed state in Syria, they decided to mobilize its military forces to defend the bloody Assad regime, and have only managed to increase it sway of influence far and wide across not only the Mideast, but also Africa, as well. That said, So look for Russia to gain its insidious influence over Libya next in their own civil war, likely by sending Russian troops into Libya on another "humanitarian mission," as it did beginning in 2011 with Syria during the earliest days of the Syrian civil war. (See also Both Russia and its Ally Turkey are Now Attempting to Conquer Civil War-Torn Libya). It would also not surprise me that the Russians (and Chinese) would supply the American-defeating Taliban in Afghanistan to gain their favor militarily. It's either Afghanistan or Kazakhstan that will fulfill the role of the mysterious Gomer. Given the list of various nations listed to attack Israel with Russia in the future and seeing Russia's own 2022 failings in Ukraine, perhaps the future will see Putin create a kind of Russian-led NATO of his own as he realizes he needs other armies besides his own to be successful in any large-scale invasion. If this is the case, look for Putin to draw in the exact nations listed above that eventually invade the Jewish nation while it is largely in relative peace and "at rest."

*Read Article Russia is Going to Try to 'Clone an Army' of 3,000-Year-Old Scythian Warriors
*Read Article Russia, Iran, Kazakhstan, Turkmenistan, and Azerbaijan Unite in Landmark Deal
*Read Article Kazakhstan to Remain "Russia's Key Ally" after Nazarbayev Resigns as President




Moscow (CNN) — Syria inadvertently shot down a Russian military plane after an Israeli attack on Syrian positions, killing 15 people on board, Moscow said. Moscow blames Israel for putting its aircraft in the line of fire, Russian state news agency reported. "As a result of the irresponsible actions of the Israeli military, 15 Russian military servicemen were killed, which is absolutely not in keeping with the spirit of Russian-Israeli partnership," said Russian Major General Igor Konashenkov, spokesperson for the Russian military. The incident presents Moscow with a diplomatic conundrum, as the country has a strong relationship with both Israel and the Syrian regime. Kremlin spokesperson Dmitry Peskov said Tuesday Moscow was "extremely concerned" about the downing of the aircraft, but declined to comment on further steps the Russian government might take in response or on any potential impact on relations between Russia and Israel. Army General Sergei Shoigu, Shoigu described the actions of the Israeli air force as irresponsible and said to Liberman that the fault for the downed plane and the deaths of its crew "rests entirely with the Israeli side, [and] we reserve the right for further reciprocal steps."

CNN - September 18, 2018

So all things seen over the past decades within American and Britain's internal affairs and foreign policies work ever toward the single goal of ensuring the Beast ascends in Europe. Daniel 11:38, 43 tells us that Antichrist shall arise to have great power over ownership of lands, wealth and finance, which perfectly explains why Great Britain and its imperialist British Empire has sought to take over wide swaths of the world's land and control of entire governments under their subjection from America to Australia, because they're doing so for their Masonic counterfeit god of light, Lucifer himself. As prophesied, America and the West will not be involved in halting Russia and Iran's attempt at destroying Israel, of which Russia and Iran's stated intention would be "Palestinian freedom," but more secretly, Russia desires to plunder the Holy Land for its rich natural resources including its oil. What we're witnessing today, with Iran pushing once again toward nuclear capability as well as the false flag operation with Trump seemingly defending the region, is there to give Israel a false sense of security and possibly to cause Israel to make a first strike against Iran, believing America will have its back. Complicating the issue further, what Israel would target in Iran will be its Russian-bought nuclear facilities there. This would certainly fulfill Ezekiel 38:13 when "the young lions" (Britain and America) along with its allies "Sheba, Dedan, and the merchants of Tarshish" (Saudi Arabia and Gulf Nations) will loudly ask why Russia is leading an Islamic invasion into Israel and cannot seemingly (or won't) do anything about it. The former KGB-trained Putin had been manipulating Trump's increasing conspiracy-induced mind this entire time, which may answer why Trump made all of his very strange administrative and executive decisions regarding Putin, like withholding the full sting of economic sanctions against Putin's regime and anyone else involved in Russian corruption or corruptible influence against the West. As such, Trump's 4-year tenure is summed up with his facilitating a path to embolden Russia, placate Israel, and divide America in order for the larger Masonic plan to be carried out.Completely frustrated of it, with Iran, Syria, and Turkey likely pushing the issue, Putin will at some point in the near future step up his demands of Palestinian statehood after viewing Israel as the aggressor in defending their own sovereign borders. Turning to Netanyahu, all of this would mean that if the U.S. won't, Israel will, which is to say, if America won't attack Iran, Israel will eventually destroy Iran's nuclear facilities. So while Trump is taking a step back from Israel, and Russia's own cyberattacks against the U.S. are increasing, Putin is once again controlling the narrative regarding the eastern hemisphere. One question that arises of the Ezekiel 38-39 which has always troubled supporters of Israel is, where is America?

*Read Article Russian Duma Says US Decision on Golan Heights is a Highway to War'
*Read Article Ex-British Parliament Member: Road to the Next War Begins in Golan

We've already seen how former President Trump became more apathetic toward Israel during his initial tenure, saying the US won't be helping Israel [in any future attack on Iran] unless Israel first makes vast concessions toward the Palestinian peace/state issue. This is shocking for many reasons. Trump has telegraphed his decision in this regard already with his hasty pullout of Syria, leaving Israel alone with its worst enemies surrounding it to its northeast. So while seemingly offering Israel renewed safety and security, he's actually causing Russia and Iran to gain more of a foothold within miles of Israel's border, and with his tearing up of the Iranian nuclear deal, he's made Iran's path to a bomb all the more secure. As a result, Israel will be forced in the near future toward attacking Iran, thus kicking off the Ezekiel fulfillment that then brings in the Antichrist, which is again, thanks to Trump's tenure in office, and moreover, his Masonic puppetmasters that still control global events to this day. Recent reports have come out of the US Military central command in Syria that they weren't even notified in advance of Trump's pullout, while Putin himself seemed to know of that plan long ago. Clearly all of those obvious collusion meetings between Trump and Putin, where Trump won't even allow anyone into the room and destroys the interpreter's own notes afterward all but proves Putin is having his colluding effect on Trump. Putin's ally in Iran wants to dominate the Middle East and now easily could with Biden's hasty pullout from Afghanistan. But there remains still one small democratic nation in the region that stands in Iran's way of creating an "Islamic-centered caliphate" that also would include Turkey. And even if Israel makes concessions and peace with Palestinians after the 2021 war still raging, there are Scriptures that foretell an aftermath of "Peace and security" being achieved, and still a "sudden destruction" comes against those (Palestinians, Arabs, etc.) who celebrated in its very short-lived, false peace. Through Ezekiel, God informs us that the Russian-Persian alliance invades to remove the Jewish presence from Israel, first and foremost, and then desires to "seize plunder and to capture great spoil." The Quran advocates plundering the Holy Land for the benefit of Islam and there are several instances of this war tactic throughout the history of Muhammad, Islam's Messiah, of whom Queen Elizabeth II, through her historians now claims descent.

*Read Article Historians Believe the British Royal Family is Related to the Islam's Prophet Muhammad
*Read Article The Rothschild Bank Cartel Wants to Help the Saudi Bin-Ladin Group Restructure Debt
*Read Article 'Saudi Vision 2030': The British Royal Family Connection to the Future of Saudi Arabia
*Read Article Are the United States and the United Kingdom (Britain) Mentioned in Ezekiel 38?

More intriguing is that all of these nations that make up the Anti-Israel confederation that Magog (Russia) assembles together, have one thing in common - Islam (See also The Ancient Muslim-Islamic Community in Russia 25-Million Strong). As far as larger western involvement, think not that the UK government isn't helping create the conditions whereby this prophesied battle won't come to pass, when they're doing everything in their power to ensure it happens by 2023-2027, with Ukraine's Zelensky meeting King Charles III in February 2023 notwithstanding. In fact, both the US and UK governments are already making sure Libya, a nation listed among the others joining forces with Russia and attacking Israel, is being made into a purposefully extremist and failed state, by secretly destabilizing all hopes of what would be a moderate government into one where it turns completely against the West and sides with Putin, to which, by default, Putin is already and actively drawing Libya closer to him. (See UK Ripping Off Libya, by Spending Kaddafi's Billions.) In effect, the West is actively creating then pushing these failed states toward Russia, to ensure the prophecies are fulfilled that lead to their Antichrist King taking later control. Despite the Russian Bear and Persian Lion currently rising, we know that the West will become the world leader after the Magog battle and certainly after the coming Global Collapse, during the reign of Antichrist. This is because while Christ's future war with Antichrist and the West will occur during Armageddon, God's destruction and huge set back of Russia and Iran will occur much sooner, immediately following the Battle of Gog and Magog. Ezekiel 39:6 states "I will send a fire upon Magog, and against all those who dwell carelessly among the nations." Interestingly, in almost every nation that eventually sides with Russia and Iran against Israel, are the same nations that Putin is working toward bringing those nations nuclear power facilities, including Sudan. Moreover, Russia's blatant use of military plans flying over NATO countries, including the United Kingdom, perfectly depict Putin's ill-intended feelings about the West, especially against the United States and Britain. Putin sending agents to the U.K. to poison a former Russian spy in itself showcases how Putin also feels he has the skewed 'moral authority' to execute someone who he has threatened publicly to "take out" before, citing Sergei Skripal to be a traitor and enemy of the Russian state. Such despotism on the part of Putin exists for all to see, even today. In yet another shocking fulfillment seen in the Ezekiel prophecy, detailing the reason why one of Israel's former great enemies of Saudi Arabia, Egypt, and Jordan are not listed among the nations that attack her in the Battle of Gog and Magog, and neither is Lebanon mentioned. Saudi Arabia is beginning to show signs of wanting to become more religiously moderate, in general, if only to further distance itself from Iran's unwavering Islamic hardline, while guiding the rest of the moderate Arab nations, like Egypt, like Jordan, and others to further ties with the West, but it is the Saudi effort to make allies with Israel that proves most prophetic in these latter times. [UPDATE] Lebanon's recent explosion that was likely intended to be used against Israel in some future war, has completely come back on the heads of Hezbollah and the Lebanese government themselves. The people are right now rioting in the streets and want the leadership to be hanged or otherwise rooted out. This is PRECISELY how God operates to protect His nation. It remains to be seen, however, if the Russian invasion will nonetheless pour thru Lebanon on their way toward invading Israel's north. All signs at this point lead me to believe Russia and its allies will more than likely come thru either Lebanon or Syria, or both.

*Read Article Negotiators from Russia, Iran, Syria, Turkey Head to Kazakhstan for Talks on Syria
*Read Article 2019 Turkish Invasion Creates the Conditions for a Revival of Islamic State Terrorists




For the Lord will yet choose Israel, and set them in their own land: and the strangers shall be joined with them, and they shall cleave to the house of Jacob. And the house of Israel shall possess them in the Land of the Lord for servants and handmaids.

Isaiah 14:1-2; The Holy Bible

But of the times and the seasons, brethren, ye have no need that I write unto you. For yourselves know perfectly well that the day of the Lord [in this case, the Rapture] so cometh as a thief in the night. For when they [in the world] shall say, "Peace and security!" then sudden destruction cometh upon them, and they ["those that dwell carelessly in the isles"] shall not escape. But you, brethren, are not in darkness, so that this day should overtake you as a thief. You are all sons of Light and sons of the day. We are not of the night nor of darkness. Therefore let us not sleep, as others do, but let us watch and be sober.

1 Thessalonians 5:1-6; The Holy Bible

Behold, I AM coming as a thief. Blessed is he who watches. Hold fast and repent. Watch therefore, for you know neither the day nor the hour in which the Son of Man is coming.

Revelation 16:15, 3:3; Matthew 25:13; The Holy Bible

In the latter years, thou [Russia] shalt come against the mountains of Israel ... brought forth out of the nations, and they shall dwell safely all of them. Thou shalt ascend and come like a storm, thou shalt be like a cloud to cover the land, thou, and all thy bands, and many people with thee. Thus saith the Lord GOD. It shall also come to pass that at the same time shall things come into thy mind, and thou [Putin] shalt think an evil thought.

Ezekiel 38:8-11; 14-16, 19-20, 23; 39:6-7; The Holy Bible


A "White Genocide"? Like Trump, Ally Putin Also Shares Similar Anglo-Racist Views



In effect, the entire Mideast is at a tug of war, with Saudi Arabia at one end, and Iran pulling in the opposite direction at the other. As such, the Saudis now hate Iran, and view Iran's increasing terrorist influence across the Mideast, as hurting their bottom line, and they care far too much about nation building and Western-styled economics than to revert back to their own, older, efforts toward terrorism. Interestingly, as proven in their May 2017 election, electing a moderate instead of a known hard-liner, the people of Iran want the same as the Saudi's do, and want to become a much more democratic, moderate-leaning state in the region, even as they also want to make a friend out of America, but the ruling Ayatollah's and Mullah's want nothing of the sort. Adding to the war climate, Putin has recently announced that Israel will no longer be able to freely attack Syria in the way it has since the Syrian War began, and that to do so means any future attacks upon Syria means an attack upon Russia. Add to this, that Putin believes he can convince Israel to give up the Golan Heights and return it to Syria, and the stage is more than perfectly set for Ezekiel's prophecy to come to bear not a matter of decades, but months. This seeming turn of events has become a surprising if not startling component of Ezekiel 38:13 being partially fulfilled already. Not to mention, that despite Iran blaming everyone else for ISIS, increasing evidence is mounting proving it is none other than Iran as the proxy behind its continued formation. With this, Iran has created a carefully constructed ruse to subtly force Iraq under a larger Iranian banner, using any means necessary to achieve that goal. This includes funding ISIS to become an insurmountable problem too large for Iraq to handle on their own, providing the Shia-led government of Iran the perfect subtext to enter the current Shia-led government of Iraq, to help them defeat their mutual enemy, the Sunni-led ISIS. This same trick is being waged also in Syria, with Assad, a Shia Alawite. Iran does this in order so that they may have more of an increasing stake in pulling at both Iraq and now Syria's government, with their goal of one day, annexing Iraq and Syria to create a new Persian Empire. The West, however, including Saudi Arabia and Israel can clearly see Iran's intentions a mile away, just as Russia is increasingly being pulled in, toward becoming Syria and Iran's bodyguard. Netanyahu's recent win in the 2019 election itself has paved the way toward Israel increasingly begin seen as not considering peace with the Palestinians. In fact, Putin himself sees it that way, as well, if his RT propaganda machine and its recent articles demonizing Israel whilst placing the Palestinians on an increasingly higher pedestal are any indicator. Netanyahu's consistent building of new settlements in so-called "disputed territories" of the West Bank is his ongoing plan toward curtailing the many foreign pressures that want to force Israel into ultimately losing their nation to the Arabs altogether, which, let's face it, has been the Palestinian's collective hope and dream since 1948. But again, where God has placed His people, that initiated these last days, and those who react negatively to it need to take their list of grievances up with Him, because Israel is there to stay, and God has the perfect plan to bring Christ back to Israel as an all-conquering Messiah. This is precisely why Israel needs to exist as we approach the 6,000th year since God recreated the earth, with Christ's Millennium finalizing the 7,000 year Sabbat that was given this current Earth Age.

*Read Article Israel Strengthening Ties with Saudi Arabia and Other Gulf Monarchies
*Read Article Israel and Saudi Arabia Find Common Cause to Contain Iranian Aggression
*Read Article Saudi Arabia's Changing Attitude Increasingly Positive Toward Netanyahu and Israel

Netanyahu is precisely the strong leader that Israel needs in 2023 to fend off such increasing international pressures that cater to any two-state "Final Solution," despite whatever some liberal Jews may think. Why? Because it is God's ancient promise from Adam to Abraham that keeps God connected to Israel to this very day, but if Satan can finally break that bond, then he believes he can break this world's bond to its Creator, meaning he would become God over us all, which has been his intention since Eden. In a near perfect comparison with the Axis powers of World War II, Russia's Putin, Syria's Assad, and Xi Jinping of China, have effectively become, the new Hitler, Stalin, and Emperor Hirohito, each with their own state-run propaganda and brainwashing machines controlling their people, and each casting America as a global threat to their own megalomaniac vision of regional domination. What's worse, is that Millennials today actually believe everything coming out of their lying mouths. The average Godless Millennial liberal today is so wrapped up in "anti-Zionist" (Anti-Israel) propaganda, they cannot see how they're being entirely set up and played by the Satanic global elites into hating Israel, precisely as Satan himself does. Case in point, is Israel constantly being portrayed in the media as Nazi's running an apartheid state, when more than anyone else, Jews understand the land was given them by God Himself, and as such, they of all people understand also the importance placed upon keeping that land in their possession. According to the Lord, the Jews have borne their shame, during the Diaspora, and God is now (since 1948) in the process of actively restoring the Jewish presence to not only the land, but to their prominence as God's chosen people, a people set apart from the world, in order for God to work thru the House of David, that led to Christ, and throughout the rest of their generations. God knows that the false claims the Palestinians make toward bringing Israel trouble in the world, are just that, to bring Israel increasing strife, when at any time, the much larger surrounding Arab nations could effectively absorb the peoples of so-called "Palestine" back into their own lands from which their ancestry originates. In other words, and despite whatever the media suggests, the Palestinians are not native to the Holy Land. Such a startling revelation would greatly upset the left-wing Hollywood elite and all of their sheep, but it's true nonetheless. Ultimately, it is Satan that lays in constant wait to create the right conditions that leads to the attempted destruction of the Jewish people, again, so he will use whatever is most expedient in every generation to achieve that goal. People today infected with Satan's goals are quick to believe any such propaganda against God and Israel, which speaks volumes on its face. It is directly because of the flood of internet "conspiracy" propaganda created by the global Antichrist elite, that hatred against Israel has dramatically risen to now an all-time high not seen since Hitler walked this earth. Once the fake news conspiracy creators discovered that the Millennials could be easily manipulated into becoming Nazi sympathizers, the race to cause as much hatred against the Jewish people was on. And where you cannot see Satan, you can usually see his handiwork via his children orchestrating global events in the form of every Anglo-Aryan secret society that while placing Lucifer as God, have also worked tirelessly, for centuries, to cause as much isolation, malice, murder and hatred against the Jewish people as possible.

*Read Article The Rothschild's Covert Operations to Increase Global Hate Toward the State of Israel
*Read Article British Lord Arthur Balfour's Letter to Rothschild that Led to Modern Israel's Creation
*Read Article Debunking the Claim that "Palestinians" are the Indigenous People of Israel
*Read Article The NewsBlaze: They are Jordanian Arab Nomads, Not "Palestinians"
*Read Article 1948 Rebirth of Israel is a Sure Sign We Live in the End Times
*Read Article Israel's Critics Accidentally Admit That 'There is No Occupation'

Adding to this, Russia has just announced that it sides with its allies Iran and Syria, against Israel, believing that Israel's Golan Heights should be returned to Syria. You can just hear Assad whispering in Putin's ear, regarding this. In response, Israel is making it clear that the Golan Heights will forever remain Israeli territory and is thus non-negotiable. Israel captured Syria's Golan Heights in 1967, which became a thorn in the side of not only Syria, but their allies in Russia and Iran. This most recent action, with Netanyahu officially making it clear that the Golan Heights will never be returned, in any deal, ever, is not sitting well with Syria, nor Putin. Certainly, this will be a factor in the coming months and years and helps push Russia further in their future invasion of the Golan Heights, ultimately. That said, who can deny any longer that God's "hooks" in Russia's "jaws" is not the war in Syria itself? Russia's presence in Syria (on Israel's border) is complete with Russian jet fighters buzzing the Golan and now making threats against Israel, that's clearly to be taken as a warning by Putin, against Israel being able to easily attack Iran's nuclear facilities. But not only that, Russia is also trying to send an even stronger message to Israel, by its delivering an advanced, heavily modified, and custom (read: anti-Israeli Air Force) version of the S-300 anti-aircraft missiles system to Iran. Russia knows Israel wants to bomb Iran's nuclear facilities, and is providing the strongest countermeasure yet, against any of Israel's future security needs, against Iran's wanting to destroy Israel. Iran will place the S-300 anti-air system all around its Russian-funded nuclear facilities, to protect them as Iran decides whether or not to pursue building nuclear weapons. Causing an even further strain in the Russian-Israeli relationship, is that Russia continues to sell weapons Israel's sworn enemy in Syria, called Hezbollah. All of these matters were addressed earlier this month (April 2016) when a defiant Netanyahu made a visit to his Golan Heights, overseeing a paratrooper training mission, and making a speech while facing Syria, citing that it will not be intimidated, by Russia, Syria, Hezbollah, or Iran ('...and none made them afraid...'). Israel's Prime Minister went on to warn Russia directly not to cross any of its red lines, because Israel will not rule out Israeli armed forces attacking within Syria, despite Russian or Iranian troops on the ground there. A planned meeting between Putin and Netanyahu is scheduled, where Netanyahu will no doubt further make Israel's position clear to the Russian leader. In Russia, there is an old saying that roughly translates to 'If you don't understand the past, you won't be able to understand the present, or shape the future.' Putin lives by this saying. However, like Hitler before him, Putin is being taken in by all of the conspiracy theories of his day, which just like before the outbreak of World War II, was entirely nationalistic, xenophobic, and patently anti-Semitic, and it's in that rampant anti-Israel sentiment that is now everywhere plaguing the internet, that will work like a worm in Putin's brain, just as it did with Adolf Hitler. Interestingly, just as Hitler's path ended with his going up against God Himself, and the heavy curse that was placed upon him for his coming against the Jewish people, so too will Vlad Putin meet with a inherently similar, if not entirely analogous, doomed fate.

*Read Article Haaretz Online: Is the Russian President Vladimir Putin an Evil Anti-Semite or Not?
*Read Article Netanyahu Warns Russia that Israel Will Use Armed Force If Red Lines Crossed
*Read Article Israel's Prime-Minister Makes Historic Warning to Russia From Golan Heights
*Read Article U.N. Security Council Rejects Netanyahu's Claim to Syria's Golan Heights

As Bashar Al-Assad allows Putin's own expanding "empire" and narcissistic homogeny to take over his Syria, you must understand that from Putin and Assad's point of view, anyone coming against them is a "terrorist." So when you hear Assad and Putin speak, even through their diplomatic and UN security channels, you have to take what they say with salt, on their part. In reality, the people on the ground that made up Syria, when it was still intact, had enough of the 'Butcher in Damascus' and as the Arab Spring came, they made their decision to topple him. However, Assad then began manipulatively and deceptively labeling such freedom fighters of his own people as "ISIS," is precisely how he's effectively been able to stay in power to this day. As the war against his own people still rages against them, and even after ISIS actually arrived taking advantage of all the chaos, is when Assad was then able to ask for Russia's help. Because of a binding agreement made months earlier, between Russia and Iran, Iran also, came with Russia to help the Assad regime. As Europe and the entire Anglo-Western world is now becoming aware, this Russia's own "war on terror," therefore, and the increasing Russian-Iranian alliance fighting on behalf of Syria, is quickly becoming the nightmare scenario reminiscent of the Cold War, where Russia finds only partners in those that hate both America (and now, Israel). Clearly, radical Islam does not share the same views on justice, value of life, liberty, and freedom that, for example, France fought for in their own revolution, and America was afterward built upon, of which Israel later adopted. With Trump suddenly deciding to pull out of Syria altogether, yet another vacuum will be created, such as the one that spawned ISIS in the first placed, when Obama hastily pulled out of Iraq. Obviously, Putin demanded that Trump have American forces leave Syria, and so, knowing that, this would then leave the poor Syrian people, absolutely defenseless once again by a Russia Air Force and artillery that simply holds no value over human life whatsoever, unless its their own or of their Syrian or Iranian allies. But there is also another, even more prophetic connection to be made here, with Trump's decision to pull out American forces from the region, as it would leave Israel alone to have to deal with the attacks that are sure to come, both upon Israel, and Israel having to take out Syrian, Iranian, Hamas, or perhaps even Russian advanced weapons, for their own security and safety of the Israeli people. Already, Israel has had to cross over the Syrian border several times to destroy some munition depot that, while owned by Syria, Russia, or Iran, was being sold to Hamas, a sworn enemy of Israel. Already, Israel has had to deal with rockets being directed over the Golan Heights, into Israel, from Syria. Already, Israel has lost aircraft in defending itself. That being already what has happened in the short span of time since Russia, Iran, and Hamas have been in Syria, what could happen next? Because of Putin's ego, bordering on the megalomaniac, Russia will of course place itself into the cursed "Palestinian State" debacle. Watch the Arab's Ramadan (April/May) celebrations in 2022.

*Read Article Thirteen Ukrainians Airlifted to Israel in Joint Rescue Mission Between Ukraine and Israel
*Read Article Trump Dismisses Russia's Cyber-Warfare Upon United States Security and its Systems
*Read Article Trump Strangely Still Sides with Putin/Russia Against American FBI at Helsinki Summit
*Read Article Vladimir Putin Seeks to Create a 'New World Order' Amid the Coronavirus Pandemic
*Read Article Ezekiel 38-39 Prophecy Details an Exact Listing of Nations that Come Against Israel
*Read Article Bible Prophecy: Russia, Iran and Islamic Allies Will Attempt an Invasion of Israel





'Behold, I AM against thee, Gog, Chief Prince of Rosh [Russia], Meshech [Moscow] and Tubal [Tubolsk]'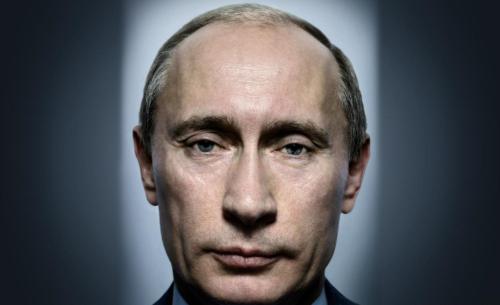 UPDATE Israel Threatens Syria's Assad with 'Bombing His Palaces' if Iran's Syrian Presence Not Reduced
UPDATE Israeli Missile Strikes Iranian Proxy Militia Hezbollah Building in Central Damascus Killing Fifteen
UPDATE Israel Launches Deadly Strikes on Iranian Officers Training Hezbollah Terrorists Near Damascus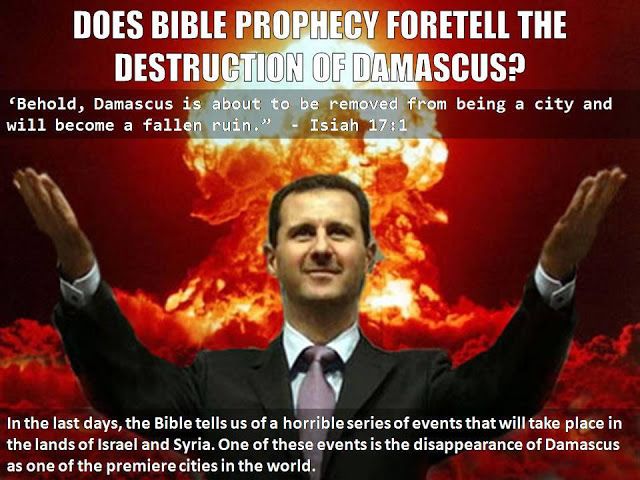 The burden of Damascus:
Damascus is taken away from
being a city of renown, for it
shall become a ruinous heap!

-Isaiah 17:1; The Holy Bible

A new law coming to occupy the new land
Towards the lands of Syria, Judea and Palestine
The great barbarian empire [USA or Russia?] to decay,
Before the Moon completes its cycle [one month].

-Nostradamus Century III Quatrain 97

For Mabus [Islamic Leader] shall come and soon die
Of people and beasts a horrible ruin
Suddenly one will see the vengeance
Thirst, hunger when the comet shall run.

-Nostradamus Century II Quatrain 62

Mars and the Sceptre Constellation will join
There will be a calamitous war under Cancer
Soon afterwards, a New King will be anointed
Bringing long, sustainable peace to the earth.

-Nostradamus Century VI Quatrain 24

✠ Russia Unites with Iran, Libya, Sudan, Kazakhstan, Uzbekistan and Turkey
For years I've had to defend this prophecy, to counter claims that Putin's Russia could never invade another country, because Putin is merely a "great reformer," or that Russia was too weak to invade anyone, or why would Russia ever want to align itself with Islamic radicals, in order to invade Israel, or (my favorite) how could Putin remain in power past 2008, when his Presidential term limit was to end? Vladimir Putin is the kind of evil despot that wants to stay in power for life, in effect making himself a king, which is precisely why Trump feels such an affiliation for him, and so many other dictators. Who but a living and omnipresent God is able to transcend time itself to peer 3,000 years into the future from Ezekiel's day, to accurately report back to mankind what such a leader such as "Gog" (King), of the land of Magog (Russia), will one day think to do against the children of Israel? Has not Putin utilized the exact same ploy in conquering Crimea, Ukraine, that Hitler used with the Sudetenland and then Austria just before the outbreak of World War II, with the world now on the verge of World War III? (Gog) King Putin has announced at the U.N. that he will now form a coalition of nations against ISIS in Syria. This is where Ezekiel's prophecy subtly came into play, even then. For the nations that fell under Putin's still-building confederacy, were: Turkey and Iran. According to the Scriptures, Ethiopia and Libya, with Uzbekistan and Kazakhstan are sure to follow. Interestingly, with three of those nations, Putin is right now actively funding their plans toward nuclear power - which we all know can be easily turned toward nuclear weapons manufacturing. Those nations are: Iran, Ethiopia, and Uzbekistan, as of 2018. So when Russia extends its long arm out to Libya in the coming months, with an aid package to Libya that includes nuclear power, remember where you read it first. Also interesting, is that Syria is not listed among those nations that attack Israel, despite Russia's clear pull with the Syrian regime. However, because Syria is situated on Israel's eastern border, and Russia (and now Iran) owns bases in Syria, Syria will likely be used nonetheless as a staging point of Russia's attempted military invasion. The Russian-Iranian pact, with its nuclear ambitions, is clearly what sets off the impending war that forces Putin's hand to want to counterattack Israel, because Israel wants to make a preemptive strike on Iran's nuclear power plants. Another point that lines up precisely with Ezekiel's prophecy, is how Russia is actively guarding Persia (Iran) and even funding Iran's nuclear ambitions, which is precisely what God said they would do in Ezekiel 38:7. Since the moment Russian forces and their weapons of war began pouring into Syria to bolster the Assad regime, Russia and its ally Iran, have set themselves on an unalterable collision course with Israel, and its ancient God. God Himself deemed this event important enough to spell out in inexorable detail 3,000 years ago, to Ezekiel's generation, as a prophecy, but as a direct warning for our generation, when its fulfilled. Once Ezekiel 38-39 is fulfilled, everything changes after that. Russia will rid itself of Putin, but an even greater Hitler archetype is coming and in a form that the world will least suspect.

*Read Article A Pretext for War?: Putin Believes the Western Nations are Satanic
*Read Article Putin Tells Russians to 'Stay Away from Our European Nuclear Targets'
*Read Article Putin Identified as Gog, the Cursed End-Time Leader that Invades Israel
*Read Article Putin Says: All (95%) of the World's Terrorist Attacks Made by American CIA
*Read Article The Jerusalem Post: Vladimir Putin is Now the 'World's Most Powerful Leader'
*Read Article Russia's Putin Promises Bright Future and Nothing But 'Victories' Going Forward
*Read Article RT's Editor Toasts Putin: He Used To Be Just Our President - Now Putin Is Our Leader
*Read Article The Shocking Reasons Why So Many Young [Brainwashed] Russians Only See a Hero in Putin

It should therefore be understood that Israel has been searching for a true partner in peace, since 1948, but cannot find any on the Palestinian/Hamas side because they have sworn themselves to the complete destruction of Israel and will not budge from that default Palestinian position since 1948. Moreover, this need for the complete destruction of Israel even appears in the Palestinians own constitution, not to mention the Palestinian people have chosen the terrorists Hamas to govern over them. The world might refer to it a "peace process," and throws that term around quite liberally, however, the Palestinians, and their Iranian backers, only view the protracted so-called peace process as a subtle, systematic, incremental plan for the removal of the Jewish people from their ancient homeland. Needless to say, the Palestinians have a very different agenda when it comes to their version of a "peace," which according to Iranian-backed Hamas, can only occur once Israel is systematically destroyed and ceases as a Jewish nation. They will be satisfied with nothing less (and only Satan would be satisfied with something more, the complete destruction of the Jewish race). Palestinians proved where their allegiance lies, when they proved this when launched thousands of Hamas rockets from Gaza into Israel, the day after Israel had given them complete control over Gaza. Knowing all of this more than anyone, is why Israel's Benjamin Netanyahu never falls for such untenable positions molded into the latest peace framework, that are always created by those (Anglo-Europeans) who never live in Israel, such as returning to the 1967 borders, or any one of the lesser "land-for peace" deals that unwittingly lead to the contentious two-state solution itself. Israel's Prime Minister Netanyahu, therefore, is extremely wise to play his hand exactly as he plays it, perfectly knowing what the Arabs want from their skewed version of a so-called "peace" that ensures the Jewish people are pushed into another Diaspora, or worse. As if playing his ill-fated role in God's perfect timing, Putin is increasingly involving himself directly into the Israeli-Palestinian issue, even as Israel's PM Netanyahu is having to travel several times to Moscow for important "security meetings" with Putin, in regard to ultimately bringing the Palestinians their "two-state solution" and since Russia is Syria's old friend, coupled with the new geo-political role Russia has claimed for itself in the region, obviously Putin is subtly making a case that Israel return the Golan Heights back to Syria, but as Netanyahu often states, the Golan is an inherent part of Israel, and an integral part of Israel's national security. One has to wonder, therefore, where will Trump fall in this increasingly dangerous tug of war between Putin and Netanyahu. Trump's decision to move the US Embassy to Israel, despite the man, will at least prove to the world that America still sides with the Jewish nation, in one aspect, but Trump has also shown a very strange affinity for Vladimir Putin that no one has yet determined why. Because the Masonic-led puppet that is Trump is removing American troops from the Syrian sphere of operation, increasingly nothing is really stopping Putin from invading Israel today.

*Read Article Iran Getting Ready to Overthrow Israel, and Liberate Palestinians
*Read Article Russia and Islamic Iran Sign a Mutual Military Alliance Agreement
*Read Article Russia, Iran and Turkey Agree to Have New Joint Control Over Syria
*Read Article Eleven Disasters Occurred in America When it Forgot Israel Before

Such is the case now with Sudan and Kyrgyzstan. The other nations coming against Israel in the future, are already Putin allies, including Turkey and to some extent, Kazakhstan, but there is still one out there, Libya, that has of this writing, still to join with Russia. Seeing how both Ethiopia and Libya are as of April 2019 are simultaneously having coup's to supplant entirely new governments in them, once has to wonder if the British and American governments are not behind that, as well [see Did [the American Govt via] NATO Cause the Current Crisis in Libya?]. Whatever the end result of Libya and Ethiopia, we know this via Ezekiel, they will both likely be taken over by radical Islamic elements, or at the very least, they will ultimately have governments that will seek to attack Israel, with Russia and Iran's lead. Perhaps like Putin has already done in Sudan, he will also reach out to Libya and/or Ethiopia with cash and aid toward building nuclear power plants as he has infamously done in Iran, something that Israel will have keep a watchful eye on since both Libya and Ethiopia have expressed hostile anti-Israeli rhetoric in the past. Thus, with God's hook already in Russia's jaws, and Putin's own hooks placed deep into Trump, there is a time coming when Russia will feel forced to send even more troops south, for whatever reason not clearly known as yet, but God knows, even as it is written. Of course, Putin's manipulated media machine is quick to report "Brave Vladimir Putin is Determined to Destroy the Zionist Illuminati," describing that the destruction of the world's most elusive organization as Putin's 'most important legacy' that he could possibly leave behind. According to Kremlin sources, Putin is a 9-11 styled conspiracy theorist who believes in the Zionist's Illuminati plan to start World War III by using Islam and terrorism as a false flagging catalyst, so, you have to wonder, just who does Putin think the Zionist Illuminati is? Who do most conspiracy theorists (since September 11th 2001) believe is at the root of all the world's evils already? Correct, Israel. Clearly, a storm is coming, but now we know how it will commence. Putin now believes that "The Illuminati" is directing global events toward Armageddon, and Islam's rise to terror is just another way of tracking the globalist's plans toward World War. Therefore, if the self-appointed President of Russia already sees radical Islamic terrorists as the scapegoat, being used in a larger conspiracy by the hidden ones who want to destroy the planet, then you have to wonder, if Putin isn't already directing counter moves to what he perceives is the real enemy. So there we have it. This already answers how Putin and Russia, in the coming months and years, will side with not only Iran, its current strong Islamic ally in the region, but every other Islamic nation of terror, against Israel. All that is needed is a catalyst, in the form of Israel having to defend itself, by, say, going on the offensive and striking at the heart of Iran's nuclear facilities (many of which were funded by Russia) and the Battle of Gog and Magog is underway. Since Putin is himself a believer of the Satanic elite's own conspiracy disinformation that portrays Israel's as the enemy of man, how could he resist in not attempting to eradicate Israel and 'save the world'? Certainly, Cainites are infecting his mind with propaganda, just as they infect the internet with such Nazi-like propaganda, pushing Putin ever toward his inescapable destiny. With this, we can also more clearly understand the Scriptures depicting Satan, ultimately, being at the helm who "deceives the whole world," (Revelation 12:9), with Putin being no exception. Putin's own media network, RussiaToday, is increasingly creating spun reports that cast both America and Israel as the world's mortal enemies, while Satanic-serving governments like Iran, are only seen as intelligent allies. You'd think Generation Z would immediately smell the propaganda, but again, they have no understanding of how the Soviet Union operated, much less how its leftover in Putin still operates, neither can they divorce themselves from the globalist propaganda they've already been indoctrinated with.

*Read Article Millennials Will Believe Anything They Read Against Israel
*Read Article The Growing Depiction of Israel as a Zionist Apartheid State
*Read Article Israel: The True Story Versus the Lies and Conspiracy Rumors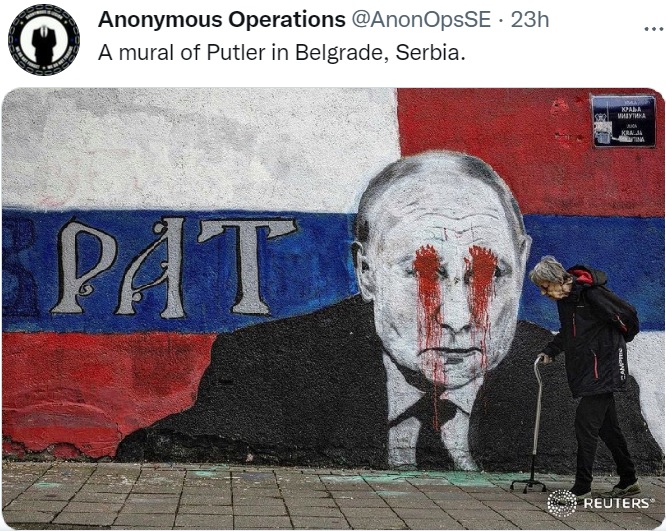 Still it was too early to tell whether Mr. Putin, 68, was pulling back from the brink. Now in his third decade in power, he appears more convinced than ever of his special, historic role as "the father" of a reborn Russian nation, fighting at home and abroad against a craven, hypocritical, morally decaying West. "This sense of superiority mixed with arrogance [like Trump once had] gives him a feeling of power, and this is dangerous," said Tatiana Stanovaya, a Russian analyst who has studied Putin for years. "When you think you are more powerful and more wise than everyone else around you, you think you have a certain historical mandate for more wide-ranging action."

The New York Times - April 21, 2021

Sadly, as the video above so eloquently depicts, anti-Semitism is found everywhere on the internet today. In fact, not only have Americans been conditioned thru the European Illuminati's dual-propaganda methods into hating Israel, but now all millennials are being brainwashed into the idea that Vladimir Putin is some kind of latter-day moral champion of all things regarding White and seemingly Christianized culture. I am also seeing increasing discord and dissention spread on YouTube of late, with nearly every conspiracy theorist stating that America is evil, and Russia, or more specifically, Putin himself, is the moral hero of our time, while Israel is cast aside as a "Zionist thug." How the Hell did we get here? For one thing, we need to consider the source. Millennials today are about some of the most easily impressionable demographic alive today. It was a single rumor spread by both Arabs and neo-Nazi's that immediately placed the blame of 9-11 on Israel, when it was not Jews, but Palestinians in both Michigan and New York City that were caught rejoicing following the attack. Regardless, the conspiracy of Israel causing 9-11 found an instant audience that has spawned every kind of post-911 conspiracy toward hating Israel since. Within a year after 9-11, came the secretly Masonic and Nazi-led "Truther Movement" with its independent films "Loose Change" and "Zeitgeist" that became the misinformed gospel for a new generation that was purposefully designed to steer the world far away from any semblance of Godly Truth, into one of the Illuminati's lies. Ironically, the same generation that is now receiving all of their virtual education and research materials from the internet, of late, have zero clue they're receiving that information from the Jewish-hating, Satanic-worshipping Illuminati themselves. Of course, the same Illuminati have taught them that Israel itself houses the Illuminati, so the argument with them becomes a complete non-starter before it even begins, as designed. While Putin is right in one sense, that America and Britain are two of the most conspiratorial nations on earth. Both act morally superior on the one hand, but at their core are steeped in Occult mysticism and Satanism itself. American and Britain both have Occult organizations within it that commit human sacrifices to demon "gods." I'm surprised Putin didn't mention that. However, does Putin saying all of that somehow negate his own evil, or just because a speech was given by him, does that, of itself, absolve him from his own killing of innocent civilians, like those in the Russian press and certain anti-Putin politicians of late? Let's also remember why Putin wants a foothold inside Syria, which is because he wants to keep that Tartus military base on Syria's coast, allowing him a constant presence in the Middle East. Much like the people he consistently maligns in speeches, Putin kills his own innocent citizens that report the truth, while winning mock elections. For future hindsight, let's also never forget that Putin has allowed Iran to enter Syria, knowing that Iran and Israel are bitter enemies. Moreover, whenever discussing Putin with Millennials, how could the non-starter debate ever move forward when we're dealing with a generation, effectively born yesterday, of which the name KGB means nothing? In other words, because they haven't even lived to see Russian aggression in its full reality, they have no grounded basis or rooted foundation in what Russia's longest-term goals truly are. Hence, all of their too easily being taken in by the mere words from a living KGB agent. But examine Putin's words. His propaganda machine called RussiaToday (RT) proves he would love nothing better than to see America further divided. Interestingly, while promoting White culture and blaming the West for its Witchcraft, a recent report has surfaced on RussiaToday acknowledging Witches and their casting spells to protect Putin. How intriguing.

*Read Article Russia (Vladimir Putin) Wants to Build 8 More Nuclear Reactors for Iran
*Read Article Russia's Vladimir Putin Warns Against any Attack on Iran's Nuclear Sites
*Read Article In 2012, Iranian News Agency Says: "Israeli People Must be Annihilated"
*Read Article Putin Says the Illuminati Plans to Use Islam to Spark the Next World War
*Read Article Israel Protests Russia Hosting Senior Member of Hamas Terrorists in Moscow
*Read Article Russia Ironically Asks: Who is Trying to Turn Russia and Israel Against Each Other?

Ironically, Putin still has no clue that his nation plays the biggest role in paving the way for the Antichrist. Why? He, like others, pays zero attention to God's word, and instead, favors Satan's own word that is easily spotted, because it always places itself against the Jewish race, and collectively, modern Israel. In their own hatred of Israel, the world has recently seen yet another example of Iran's future intentions, with their testing new ballistic missiles that place Israel well within their striking distance, especially when they've written on those same missiles that "Israel Will Be Wiped Out!" Russia has also just tested its new "SATAN II" missiles in December 2017 with great success. As the Antichrist himself will later do, Putin's new self-appointed role in playing the friendly "peace broker" (as most twisted psychotics do in trying to deceive others) between Israel and the Palestinians, while also being the war monger he really is, would only add another thorn in Putin's side should Israel demand increasing control over its own God-given land, namely Jerusalem. Adding an unknown factor like a President Trump into all of this, with Israel on the verge of claiming its eternal stake and heritage at and for Jerusalem, would only fuel the Palestinians further into rising up, and seeking new allies in their bid for destroying Israel. Get ready, the world is going to witness the most detailed of end-time Bible prophecies ever written, about to unfold before their very eyes, and despite that, shall the world become even more blind to what God is actually doing, because of their own allegiance to the world, their flesh, and Satan. The Ezekiel 38 prophecy, called The Battle of Gog and Magog, speaks to us about Rosh (Russia), and Gog, its accursed leader, along with his ally in Persia (Iran) shall suddenly make their ill-fated move against God's people, only to their own destruction, when in a single moment, they decide to invade the "land of un-walled villages," and to descend upon "those who are at rest," to "come against the mountains of Israel," and to invade "the land of God's people" like "a storm to cover the (Holy) Land." As clearly as we can view the news and read current headlines, the stage for this prophesied battle is already set. All that is needed now is a catalyst, such as Israel attacking the Russian-funded, Iranian nuclear facilities, to ignite the firestorm that forces Russia's hand, to war with Israel, or simply Israel refusing to give in to Putin's subtle demands of giving up Jerusalem to the Palestinians or the Golan Heights to the Syrians. These are dangerous days to be living in, and witnessing, not just for Israel, but even more for America. On an equally troubling side note, Russian-controlled TV has had to pull a nationally televised news report, in Russia, that clearly showed at least one of their top secret projects, in relation to a coming nuclear war, apparently with the West and its allies. This bombshell is coming right off the heels of Putin announcing that Russia is creating a top secret weapon system (in a string of top-secret weapon systems that are interestingly heavily propagated in Russian media) that will be able to penetrate all known missile defense systems and strike their targets. And the secret why Putin is creating such weapons of destruction is barely a secret either. Putin's rapid escalation is actually preparing for an inevitable confrontation with NATO, the U.S., and naturally, her staunch ally of Israel. Russia sees a future world where only the East rules, and t he West fades into obscurity. Among another irony of ironies that will prove to define the last days, it will be God that first puts Russia in their place during the Collapse, and then, it will be the Antichrist who will propel the West into a new dawn of global-controlling empire following the Collapse.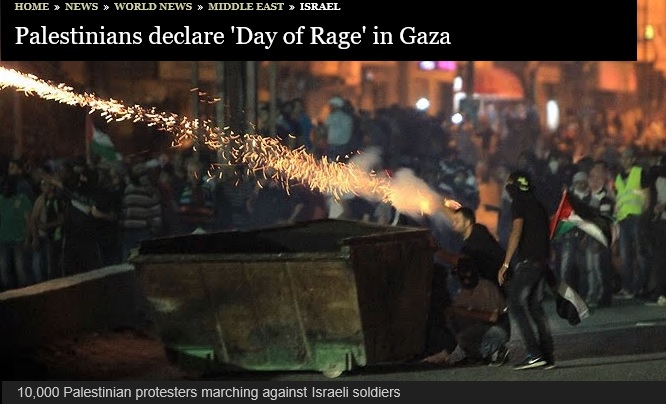 ✠ GOG - Leader of Magog - Vladimir Putin About to Fulfill an Ancient Prophecy
Putin himself came to power literally on the first day of the year 2000, a day that, now in hindsight, signaled the beginning of the end because Putin's increasing power will lead to this world's Great Collapse, and afterward, arrives the Antichrist. Therefore, while the blind and ignorant world was being manipulated by all of the "Y2K" hype to ever notice the subtle fulfillment of Bible prophecy that Gog had just taken power, I hope you can see more clearly today. Ironically, according to his own self-promoting propaganda machine that is solely geared toward undermining and eroding the West, Putin has also been studying the history of the Illuminati for many years, if only to fall for all of the faked conspiracy claims made of Israel. According to sources, Putin, like Hitler before him, has been brushing up on why the Jewish people are to blame, in short, for everything. His also becoming aware of Albert Pike's 'Sequence of Three World Wars' prediction is of particular interest here. Albert Pike was a notorious Luciferian, eyes deep into the Masonic agenda, as well as a Confederate General in the American civil war. In the 1880s he openly predicted that Islam will be the central component in World War III, and that the Illuminati will lead Islam into direct confrontation with the West. How did he know of what was to come? During his time, Pike was one of this nation's highest ranking Freemasons. Clearly, the Illuminati planned their well-funded Machiavellian-styled proxy wars, against the Mideast, in order to fulfill what another high-ranking Government official, that just happened to become the 41st US President, George Bush Senior, has said about a coming "New World Order." As it happened, 9-11 and his son, the 43rd President, ensured America went to war in Iraq, a war that created a chain reaction that will lead us all to that New World Order and the Antichrist to lead it. None of that, however, dissuades from radical Islam's own belief that all must be converted to Islam or die, which is by far Satan's greatest deception upon those whose own religion has been hijacked by evil since their prophet Muhammed walked the earth. From the radical rhetoric of Osama Bin Laden, to the deadlier visions of Abu Musab al-Zarqawi, to now his increasingly ruthless offspring called ISIS, Islam has collectively placed itself in Satan's hands to be used as a tool to bring rampant chaos and death to innocent people. Of ISIS specifically, Putin believes everything that the typical conspiracy theorist on the internet believes, that ISIS has been created by the Zionist entities of Israel and the United States. In other words, the more it's put out there in the conspiracy cybersphere that Zionist America and the Jews are to blame for everything, the more Putin internally plans war against what he deems are evils within the Israeli existence. In yet another of the more intriguing parts of the Ezekiel 38-39 prophecy, God makes it known that Russia will send against Israel "all sorts of armor..." obviously referring to modern tanks. A Russian news item has just been released that Russia has built a new robotic tank called the 'ARMATA T-14' that's at least twenty years ahead of anything being produced by the West. (See also Russia is Building Army of Robot Weapons, and China's AI Tech is Helping

*Read Article Putin: Russian Blast Causing Radiation Scare were Working on Weapon 'Unequalled in the World'
*Read Article Russia Unveils Night Hunter Helicopters Armed with Advanced Lasers as Better than US Apache
*Read Article Russia's New Robotic MIG-14 Jet Proves What Vladimir Putin Has in Mind for the Future: War
*Read Article Russia's New Robotic T-14 Tank Proves What Vladimir Putin Has in Mind for the Future: War

2023 UPDATE Putin Cops to Russia's Significant Losses Due to Inferior Weapons in Stunning Admission

The historical record of constantly blaming Jews for everything is of course not new but extends far back into the days of Medieval Europe, and certainly by the time Hitler and his heavily Occult-influenced Nazi Party came to power. In short, Satan's men in the Illuminati are once again using Islam to achieve its goals, however, they are also using conspiracy media to deceive Russia into believing that the only true enemy of both the Eastern and Western hemispheres is none other than Zionism itself, more specifically, Israel, it's supposed source. Of Albert Pike's 'Three World Wars,' Putin believes it serves as a blueprint that spells out exactly what the Zionist nations have been up to, and what they are supposedly still doing. In his notorious plan, Albert Pike is recorded as saying that his military program might take 100 years or a little longer to reach the day when those who direct the conspiracy at the top will crown their leader as King-despot of the entire world and impose a totalitarian dictatorship upon what's left of the human race. Pike's letter also details the specifics of the first two world wars – with chilling accuracy, for example: "World War I must be bought about in order to permit the Illuminati to overthrow the power of the Tsars in Russian and of making that country a fortress of atheistic communism." "The second World War will be fought for two reasons: To establish the State of Israel, and to expand communist control over Europe." "World War III must be fomented by taking advantage of the differences between the political Zionists and the leaders of the Islamic world." As Albert Pike had predicted, Islam was the religion used to foment a crisis." Of this, Putin, a man with his finger on a powerful nuclear trigger, who increasingly has given himself despotic-level powers in this world to affect the destinies of democratic nations, has become a believer in anti-Zionist conspiracy theories, believing Jews and Israel are the enemy of the world. Perhaps even more disturbing than that, is how the feckless David Icke and Alex Jones dupes are being trained to believe that Putin is a good guy as a result, because he stands up against the "great evil" that Zionist America and Israel supposedly represents. In other words, exactly the same propaganda methods are being used to bring in World War III that were employed to bring in Satan's former Antichrist just before the onset of World War II. As such, here we are again, they are telling that it's all the Jews fault. Understand, reader, this is all, all of it, even with the rise of ISIS, is born out of Satan's larger spiritual War against God, and God's people, period. Nothing has changed since the moment Satan's Cain murdered Abel. He has planned only death and destruction for the Jews and will use every method at his global disposal to achieve that oldest goal. In this, Satan has created already, the perfect set-up for the Anti-Christian world to believe what's already false, even as the footsteps of his Antichrist man move ever closer toward Zion, toward Jerusalem, from where he can bring about a final and more complete genocide of the children of Abraham, this time, for such is the task of him and his coming Antichrist.

*Read Article How Will God Destroy Russia and Her Allies Exactly?
*Read Article Trump's Weird Explanation on Withholding Russian Sanctions
*Read Article As Trump Hands Syria to Russia, Iran Shows No Sign of Leaving

Christ predicted that we will see an increase in hatred, globally, and tied into that, is terrorism. The Scripture in Matthew 24, where Christ outlines the signs that herald the end of the world, speaks to "Nation rising against nation, kingdom against kingdom," with the actual key Greek word being used there, originally, is ἔθνος, ους, τό ([Strong's 1484] ethnos), meaning, ideological ethnic groups shall rise against other ideological ethnic groups, perfectly befitting this rise of Russia. Satan is quite the strategist, knowing Europe will eventually respond to being pushed toward a more hyper-nationalistic, militarized hegemony of its own, and one not seen since Germany became a fascist police state under the Nazi's because of the dire threat to civilization that Russia represents. Remember, the British Royal Family are not British, as many believe. They are German, and Germany itself is increasingly playing a strange role in all of this. They have been recently discovered to be plotting with EU leadership in forming what would have become a single European Army that no doubt will become the foundation for a global police state ruled by one man, exactly as predicted. Notwithstanding, Daniel 11 better informs us that three distinct nations will not fall under the Antichrist's global away, despite his controlling the globe's entire economic system with the Mark of the Beast. I believe these three nations to be those very same nations which are proving themselves to be the greatest thorn in the side of the Masonic-controlled West today: Russia, China, and Iran. At any rate, what the US Government and its controlling arm in London have created in its more recent wars is to purposefully create a foundation from which Islamic radicalism could first breed, in order to root out its entire ideology, then set about to destroy it. This would answer some of those lingering questions as to why the United States went to war in Iraq, citing, Saddam having weapons of mass destruction which the West knew full well that he didn't. With the event that occurred on September 11th, 2001 being the perfect catalyst, our Government wasted little time in directing its energies toward destroying radical Islam, with Afghanistan first, then causing radicalization to breed in Iraq, and in other areas of the Mideast and Africa, so that they can target those areas to eventually bring all under Western-styled democracy and peace, while causing Iran to ally with Russia. America's "global peace" thru perpetual war campaigns have served its imperialist masters in London well, removing most who were against "Western values," and will continue until the British Commonwealth that America was, is removed to allow London to effectively take its place, fulfilling a far more ancient plan toward establishing Great Britain as the overt head of a new and final European-centered world empire that is to become far more powerful than America ever was. Daniel prophesied exactly this, calling that last world empire 'the fourth [and last] dreaded kingdom that shall crush all others.'

*Read Article Western Masonic Powers Protect Israel: The Real Reason Bush Went to War in Iraq
*Read Article The Western Powers are "Protecting" Israel So Lucifer Takes Zion for Himself
*Read Article Prince Charles's Comparison of Putin with Adolf Hitler Outrages the Russians
*Read Article RT Broadcast Shows the British Royal Family Connections with Adolf Hitler

Judging Russia's own actions in the past, against Israel, and now, when you compound that with the fact they see Israel as causing global instability, and not to mention the fact, they wouldn't mind at all being able to tap into the Holy Land's rich resources, it then can be easily determined that the Russian government's stake in this upcoming attempted destruction of Israel, will be one of sheer financial gain, as well as some skewed vision of bringing peace to the region, at the cost of the Jewish Homeland, and of Jews themselves, of course. So the Russians will attach themselves to the Islamic invasion to 1) make absolutely sure it will succeed by arming and protecting the invasion itself and 2) Reap any gain via Israel's vast precious mineral and yet to be revealed oil deposits found just off their coast. I'd also suspect that much like Russia placed a key military base within Syria, they certainly would want to place a similar strategic base within what would be (the former Jewish State of Israel) as "New Palestine" on the Mediterranean coast. So, how has Obama himself prepared for such a scenario, knowing that it is U.S. policy to defend Israel, especially in an era when Iran is wanting to go nuclear, and now that Iran is being actively defended by Russia, not to mention the Palestinians raging across Israel? Another sure path to the Ezekiel prophecy being fulfilled could easily occur if Israel finally decides to strike at Iran's nuclear facilities, many of which are still being actively funded by Russia. As Russia has already warned in their media, any action coming against Iran or its nuclear sites will be met by a full retaliatory strike by Russia against that "hostile nation," which was a direct threat to both the United States and especially Israel, in no uncertain terms. So the stage is set, Ezekiel's prophecy will take place in our lifetime, which also means, therefore, that the Antichrist, who comes after these things, will also make his appearance in our lifetime, which, naturally also means, that Christ is returning, in our lifetime and in this generation. So it is with great interest that we focus on the relationship between Russia and Iran, with Syria, today. In the prophecy, God speaks of Russia as standing as "a guard" unto Iran, which is a very intriguing part of the prophecy, since that is exactly what Russia is doing, even to the point of threatening America (and Israel more subtly) against any potential attack on Iranian nuclear facilities (many of which were funded by Russia) would mean an act of war against Russia. Perhaps more interesting still, is that I believe Russia is amassing new gold reserves in direct preparation to drop the US Dollar and/or is readying itself for the Global Collapse they know is coming, in which they will become even more forward leaning in acting out thru aggression, in order to, quite simply, plunder the resources and goods of other nations for their own survival. As mentioned, the West, including Saudi Arabia, UAE, Bahrain, and a blindsided West, will seek why Russia's answer as to why it is attacking Israel, alongside the Islamic confederation of Iran. A quick answer can be provided already. In 2015 Russia signed a binding military cooperation agreement with Iran that ensures Russia is to help Iran in any future military engagement, and vice versa. This same agreement also partially answers why Iran is militarily helping Russia in Syria. Another reason is that Russia is about to face a double-digit drop in its extremely lucrative gas exports due to Covid-19, whilst Israel has discovered vast new deposits of natural gas. In fact, it's being reported that Israel has more natural gas than it can ever use. Therefore, Oil, and to an even greater extent, Israel's sales of natural gas to several nations banning Russian energy imports because of the 2022 Ukraine war, will only add to Russia's increasing list of grievances against Israel.

*Read Article European Union, Egypt, Israel Sign an Energy Deal to End Russian Energy Exports
*Read Article Russian Gas 'Flushed down the Toilet' with Export Revenues Halved for 2023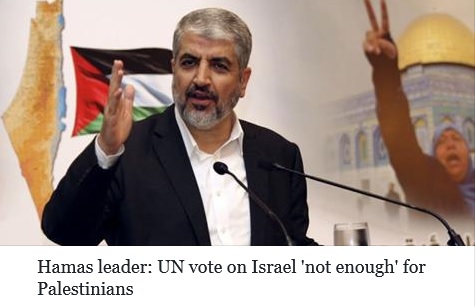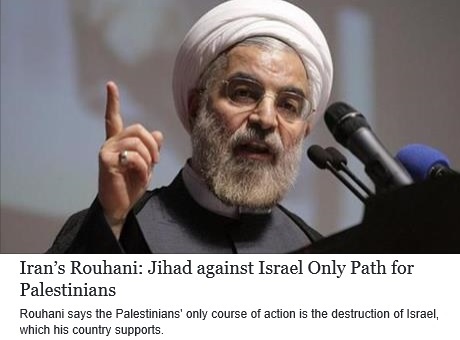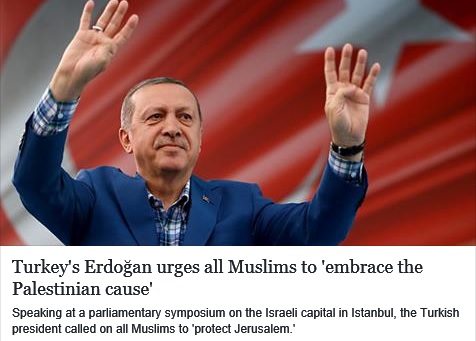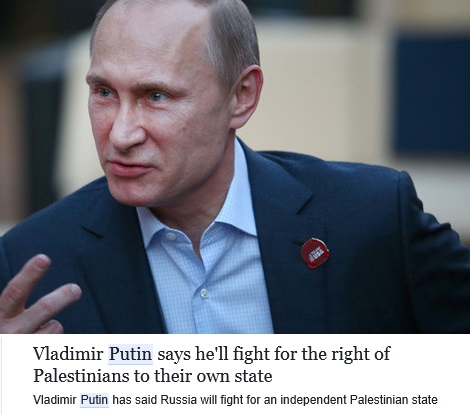 ✠ Obama Presidency Emboldened Putin to Go Offensive in Ukraine and Syria
This again proves that it is none other than the giant failures of the Obama/Biden tenure that has made Israel not only unsafe, but has emboldened Russia, China, North Korea, Iran, and allowed the rise of ISIS-K and the Taliban in Libya and Afghanistan [Read Article: Obama Admits He Had No Plan for Libya]. Because Obama was so admittingly inept at being a global leader, or at least, an American leader pursuing American interests, he has already set the stage for the Antichrist. Because of Obama, and now to a great extent, Trump also, the world is still seeking for that one man yet to stand up and take the reigns of world power, setting all wrongs to right, establishing justice in an era of increasing pain and darkness. Putin understands this all too well, which is why he tries so desperately to be that man, but as we know, he too will fall. When Hitler arose, the German people rallied under his lead, because before him, were nothing but a string of failed leaders who further pushed Germany into a globally weakened position. Moreover, as history will certainly prove, it was Obama's clear mishandling of Israel, in attempting to publicly shame and humiliate Israel's Prime Minister, that only added fuel to the increasing fire of Israel's many enemies who seek her destruction. In fact, Obama is doing all he can in arming, literally and metaphorically, those who will soon attack Israel and desire to murder every last Jewish man, woman, and child in Israel. Even further, Obama and his ignorant dealings with a nuclear-fueled Iran will only prove that his skewed vision for America's role in the world, and the West in general, which includes his overly guarded adversity to use America's full military might against its increasingly blood-thirsty enemies, could only meet with the kind of failure that actually creates the perfect conditions for a war, not avert it. From Benghazi to Iraq, Obama had blood on his hands. Most of us knew and understood, even then, that when he announced to our enemies the very day American troops would pull out of Iraq, something evil would invariably take over there. How could it not? The day he foolishly made that announcement, was the very same day ISIS was born. We know that history has only proven Winston Churchill right, against the more liberal appeasement policies of Chamberlain, and that Hitler, much like radical Islam today, was hell-bent on conquering the world, and will pay whatever price it takes to achieve that victory. Clearly, while President Obama was naïve, and even foolishly narcissistic, or as some believe, even purposefully dangerous enough to believe that Russia and Iran could ever be tamed by his 'kickback diplomacy,' that effectively rewarded Iran billions of dollars for being evil, at a time Benjamin Netanyahu will eventually be proven right, leaves America at a severe disadvantage against an increasingly angry God who has already stated that He will not only "send a fire upon Magog," but also against those who "dwell carelessly in the isles." ['Isles' meaning the Gentile nations, including America.] That said, how is Trump now doing his part in towing the Masonic party line to ensure Russia dominates the Middle East, while at the same time, ensuring that maximum anger is projected at Israel from not only the entire Arab world, but Russia itself?

*Read Article Ironically, Putin Says America Has Become Godless & Turned Away from its Christian Values
*Read Article Former President Barack Obama Favored Iran Over American Allies Saudi Arabia and Israel

More than any other nation in the region, Iran knows how to play various Machiavellian roles in their sectarian 'good cop, bad cop' routine until ancient Babylon is theirs, and just in time for their supposed Islamic Messiah to arrive. In fact, they may see resurrecting their ancient Persian Empire to be absolutely necessary in order to finally receive their Allah-given Messiah of Terror. Thus, despite everything the media claims about Sunni and Shi'ite differences between Iran and ISIS, the connections are already there. Clearly, Iran wants Iraq, specifically Baghdad, in order to complete the Islamic Caliphate and resurrect Persia. Just as Russia attempted to do in Ukraine, by placing their own troops undercover as "Ukrainian Rebels" and mixed them into the Ukrainian population to stir "home grown dissention" against the government of Ukraine, so too is Iran placing its own well-funded, elite Republican Guard troops to play their deadly sectarian games, Iraq is theirs. However, there is one nation that stands in their way of a complete conquest and that is the modern State of Israel, which is precisely why Iran needs nuclear weapons and why the President of Iran is already threatening Israel, citing the Jews must be erased from the region and that their destruction will finally unite the world under a so-called eternal Islamic peace, before the arrival of their Islamic Messiah, the 12th Imam, who they believe will bring the entire world under Allah's bloody rule, their supreme God. Moreover, it is therefore certain that these "many bands with thee" also cited in Ezekiel, could be none other than all of Iran's many proxy armies in the region, including whatever becomes of Iraq's own Al-Qaeda splinter group of ISIS. Despite Russia's call to defeat ISIS, we must all remember one thing, both Russia and Iran will ultimately share a similar goal, and that is to destroy the Jewish nation of Israel. Thus, whether or not ISIS is either completely destroyed or is partially wounded, Russia will unite with those most radical elements of Islam, as well as all those nations listed in Ezekiel 38 to invade Israel on theirs and their own behalf. Russia seeks an empire and will steal anything they can to achieve it. A recent report in November 2019 proves this by Russia's consistent actions in the Artic circle, where they are amassing the rich resources of platinum and palladium, leaving no question of the final trajectory of their intent when it comes to mining rare earth resources to add to Putin's hopes toward dominating the global economy to gain further power and influence. Meanwhile, new rumors of war between Israel and Palestinians are again reaching a fever pitch, over Jewish settlements in the West Bank, as well as other specifics that are driving them to war, how could the Iranian-backed, Israel-hating, terror organization of Hezbollah's new ally in Russia *not* get involved against Western-backed Israel on the Golan border especially since Russia's economy has been run into the ground, and Israel is ever-becoming an economic powerhouse that is rapidly dominating areas of science, cutting edge medicine, and technological advances of every sort?

*Read Article Hundreds of American Troops Died in the Iraq War Because of Iran
*Read Article Unlikely Alliance: Iran's Secret Relationship with pre-ISIS Al-Qaeda
*Read Article U.S. State Dept Warned Iran was Aiding Iraq Militia that became ISIS


✠ ISIS and Islamic Terror Ultimately Seeks to Destroy Israel
As a point of reference, and to better understand how we got here, with the birth of ISIS, one must go back at least two decades to understand the power struggle between the Mullahs' Iran, Saddam's Iraq, the United States, Britain, and Israel, and more precisely why George W. Bush went to war in Iraq after 9-11. In simple terms, Israel felt Iraq was a threat to their national security, and, in fact, Iraq was a direct threat. Most do not remember this, but Saddam launched an attack into Israel before, during the first Gulf War. I still remember sitting there, watching all of this on CNN in January 1991, when Benjamin Netanyahu was being interviewed as Scuds landed around him, and his saying that Israel would not tolerate it, and threatened getting involved in the war against Iraq. The U.S. however calmed Israel and defeated Iraq within weeks. Fast forward to the days just before 9-11, and Saddam's hatred of Israel became front and center again when he had started a financial compensation program that was going to pay $250,000 to each family of a dead Palestinian suicide bomber, thus, instigating a new and deadly wave of Palestinian suicide attacks against innocent Israeli's in the streets. Something had to be done. Israeli intelligence motivated Washington to war with Iraq, despite Iraq having nothing to do with the plane hijackings of 9-11. It was believed that the U.S. would easily defeat Iraq, again, and would then have Saddam killed. He was. They then believed that the remaining tribes across Iraq would war with each other, and bring Iran into a long bloody war, again. The plan was to cause a Machiavellian war where all sides would finally wipe each other out. Israel would have helped in their systematic demise at each step. Instead, ISIS was born, and Iran has been made even stronger. Now, Iran is on the precipice of building a nuclear bomb and Israel is forced to deal with that. It would be too easy to blame Israel in any of these more recent events. We have already seen how short-sighted policy makers, and worse, appeasement deals with the Devil, places Israel's back against a wall where it is left no choice but to act. Israel's Mossad has also had to act against and destroy a Syrian nuclear reactor that was being helped in its construction by the North Koreans. The destruction of that operational nuclear weapons site, however, has not deterred Bashar Al-Assad from taking a page out of Saddam's playbook by not only killing his own people to remain in power, but like Saddam, and Al-Assad's father before him, is still actively seeking for a way to strike Israel, to Syria's own prophesied destruction.

*Read Article Here's Why the Iraq Crisis Plays Right into Iran's Hand
*Read Article Could the Iranian Quds Force Be behind ISIS in Iraq?
*Read Article Iranian Quds Force Newly Threatens Israel in 2018

What's more dangerous today is that Russia and Iran have now entered themselves directly into the Syrian conflict, on Israel's border. How easy it would be for these invaders fighting in Syria, which just happen to be the exact same armies listed in Ezekiel 38, to maneuver around the Golan Heights using Highway 92, and cross over the Israeli border. In looking closer at a three-dimensional relief map of the Golan Heights and matching that with the prophetic words of God in precisely where He will slay the Russian/Islamic invasion (read Ezekiel 39: 4, 5, and 11) something amazing and very telling appears. From the map, we can easily make out the exact route the invaders will take, from Syria, and where they shall be stopped by the Hand of God. Since no modern mechanized army can travel over such high, steep mountains as the Golan, they must therefore travel around its most northern mountain, and then onto Israel's Highway 92, in effect, they would then be perfectly set between "the east of the Sea [of Galilee]" and the "Mountains of Israel [Golan Heights]. " on the west. Ezekiel 39 plainly tells us exactly that, they will fall "on the east side of the sea" and "on the Mountains of Israel," on "an open field," which could only be the Golan Heights, and that sea could only then be, the Sea of Galilee. Thus, factoring in these three locations given us, God is obviously referring to Highway 92, which runs north to south in north-eastern Israel, near the Syrian border. In the Magog prophecy, God details how a land to the north that He calls "Magog" is led by "Gog, The Prince of Rosh" will lead the same aforementioned nations to battle with Israel, thus, Biblical scholars and prophecy watchers for decades have been waiting for such an alliance to be made between Russia and Iran, but it wasn't until Vladimir Putin came to power in the year 2000, and was quick to make his alliances with Libya, Iran, Syria and Turkey. Prophecy watchers, including myself, knew the initial stages of Ezekiel's prophecy were perfectly falling into place, despite those same prophecy watches almost always either getting the nations Ezekiel listed completely misinterpreted and wrong, or when and how the Magog Battle fits into the later Antichrist and his own Tribulation timeframe. While the world still marvels at Russia's sudden aggression against its neighbors in recent years, some of us always knew Russia would become an evil empire for the last days leading up to the Tribulation, because we believe Ezekiel.

*Read Article Israel Tells Russia that Golan Heights Will Always Be Under Israeli Control
*Read Article Russia Not Convinced by Israel's Recent Claim of Owning the Golan Heights
*Read Article Israel's Plan to Annex the West Bank Might Cause a 'Third Intifada' and War

Of course, all of Iran's vast network of evil only plays right into the hands of their ultimate goal, to take Iraqi land and resurrect the Persian Empire, from whence they believe will see the arrival of their supposed Islamic Messiah, of whom will bring about their version of Armageddon and the destruction of Israel, followed by a global worship of Allah, a grandiose plan that could only serve Satan, and his own far more ancient plan of bringing his own Messiah to bear. For millennia, Iran has felt it has territorial rights in especially Shi'a-held central and southern Iraq, just as Iranian leadership seeks to become the sole superpower in the Mideast. Now that their enemy in Saddam Hussein has finally been executed, as well as America having left Iraq to their own, Iran now sees an opportunity that they must seize. In ancient times, Iran was part of a much larger global power in 539 BC, called the Persian Empire, with its conquering armies cutting through southern Iraq, all the way to the Mediterranean Sea, including Israel. The Islamic religious notions behind Levant would have them conquering Jerusalem and all of Israel, not to mention killing every last Jew, which obviously does play an important factor answering further why they come, with Russia, against God's true people. Ancient Persia's inclusion of the ancient city of Babylon itself was vital, then, and would be even more vitally strategic today, if Iran, like Russia, seeks to regain their former world empire based around the idea of bringing into the world their so-called Islamic Messiah, aforementioned. Every sign, word, and deed coming out of Tehran indicates their covert push into Iraq has behind it the Mullah's more secret aspirations of taking over the still forming Iraqi government completely, in order to create an Islamic Shi'a empire and/or Islamic Superstate from which they could more easily dominate the entire Middle East, including Israel, their ultimate goal. To Iran, Iraq is merely the first stepping stone in a plan that ultimately brings them back their once, renowned Persian Empire, something of which I have been reporting for over a decade now, is still their goal since the Mullahs took control. Parallel to this, Russia also seeks its once great Soviet empire, and Putin will stop at nothing to achieve that, as well. And so here we are, at this point in history, while America is waning in power and global respect, America's enemies are naturally filling the void.

*Read Article In 2021, Turkey Tells Russia that Israel Should Be Given "a Deterrent Lesson"
*Read Article With Turkey Siding with Russia Against Ukraine, Will it Get Kicked Out of NATO?
*Read Article In 2022, Turkish Foreign Minister Mevlüt Çavuşoğlu Wants to Visit the Temple Mount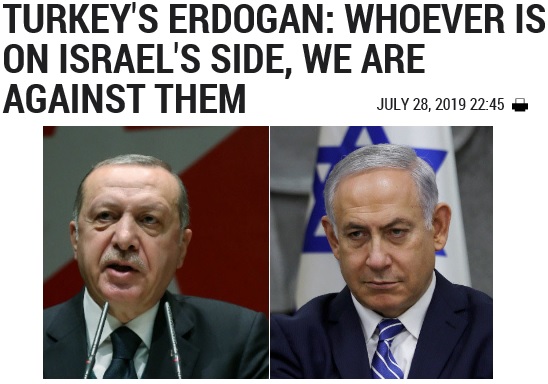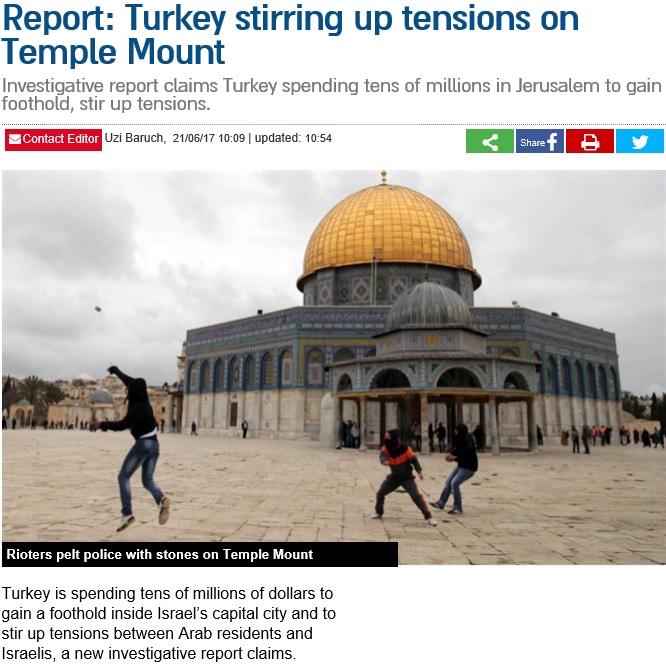 *Read Article Putin's Turkish Leader in NATO is Becoming Dangerous in Stalling Sweden
*Read Article US Becoming Concerned After Turkey Bombs US Allies in Iraq & Syria
*Read Article Russia and Turkey Vow to Repair Ties as West Watches Nervously
*Read Article Russia & Turkey Vow to Unite on Syria Against the United States
*Read Article Turkey's 2020 Clash with France Over Libya = Death of NATO


✠ Turkey Will Increasingly Turn Islamic, Pro-Russian and Against Israel
Notice also, there's a key NATO ally listed among those nations who fall in line behind Russia, to invade Israel. It is Turkey. As I have also been reporting for years, Turkey, a nation that placates the West but is entirely Islamic, increasingly radical, and at some key point in the coming years, Turkey will begin to show its disdain and distance away from NATO's European nations in favor of Russia and Iran, as outlined in the Ezekiel prophecy. So far, Turkey still allows the U.S. and NATO to use its bases across Turkey to conduct strategic airstrikes in the region, but I tell you, an event is coming that will see Turkey completely turn around and in a single moment, announce it is leaving the NATO pact to strengthen its growing relationship with both Russia and Iran. Therefore, Turkey is walking a fine line presently, while on the one hand, caving in to Vladimir Putin, and on the other hand, remaining a NATO member state. The old adage wanting your cake and eating it too, applies too perfectly here, however, as any geopolitical expert could tell you, Turkey's leadership has placed in front of them two distinct and opposite paths to guide the future of their standing in the world on. Those two paths directly in front of them are either to be on the side of Russia, or NATO/Europe, and there can no longer be any middle ground. Which path will current NATO member Turkey take? Perhaps that question could be answered with another. Who would benefit the most in having Turkey leave NATO, while at the same time, add greater power to the new Russian alliance? Because of God's prophecy presented by Ezekiel 3,000 years ago, we already know that Turkey will side with Putin (Gog) and Russia (Magog), and in so doing, in that single moment they choose Russia, they will be expelled from both NATO, as well as having any credibility they've built with the European Union over the past decade, equally placed in ruin. Rest assured, God's prophecy regarding Turkey, and Russia, and Iran, as well as Israel, who is the most important nation in all this, will be fulfilled, and remember also, Israel will itself face a dual choice of epic proportions on the other side of this great battle coming. From the Scriptures, again, we already know that their choice will be automatic, in that because they've already rejected their true Messiah, who was sent by God, shall they choose a false Messiah, from Satan. It is that same choice they make, that then places Satan in direct contact with not only Zion, God's City on earth, but also gives Satan the foundation from which to finally fulfill his ancient 5 "I Wills" through King William V, against the future, rebuilt Jewish Temple in Jerusalem. Given that the Ezekiel prophecy is moving fast into becoming a dire reality, with each day that passes, we are also then nearer to the fulfillment of Revelation itself. Just coming across the wires as I write this, is a report that Turkish military troops are also fighting in Syria, on the side of the Russian-Iranian-Syrian alliance, and this, despite their being found to be buying oil from ISIS, as well as their killing the only truly effective troops fighting ISIS at the moment, the Kurds. So we know whose side they are already on. Radical Islamic groups such as the Islamic Renaissance Party, the Islamic Movement of Uzbekistan, and Hizb ut-Tahrir al-Islam are working to reunite central Asian nations and ultimately the entire Muslim world. It is from this part of the world that a leader will arise to bring together a great coalition of nations to invade Israel. With leaders like Erdogan in Turkey and the Ayatollah in Iran, you almost get this ironic feeling that Putin is providing a buffer against any major war coming against Israel from either Iran or Turkey, and this may be because Netanyahu is often a guest in the Kremlin and meeting Putin frequently for high level talks. Of course, this present dynamic immediately changes once Putin becomes personally triggered by something Israel does that likely involves the Palestinians, to enflame not only Turkey and Iran, but Putin as well. Thus, once Putin thinks his 'evil thought,' as prophesied of him, then all bets are off and Russia will lead the invasion. This very likely means that these plans of an invasion into Israel must have been talked about already on some level in those past and present meetings between Russia, Turkey, and Iran. (See also The 2019 Convergence and 3-Nation Summit of Russia, Iran, and Turkey: Why Now?

*Read Article Turkey Pays Tens of Millions to Stir Strife Between Palestinians & Israelis Over Temple Mount
*Read Article Turkish President Calls on All Muslims to 'Protect' Jerusalem's Temple Mount, from Jews
*Read Article Turkey Wants a New Islamic Constitution Explicitly Stating They're a Muslim Country
*Read Article 'Whoever's on Israel's Side, We're Against': Turkey's President Slams Israel and US
*Read Article Erdogan Lashes Out at NATO Allies for "Failure to Back Turkey's Syria Operation"
*Read Article Pentagon Wants NATO Allies to Sanction Turkey Over their 2019 Syrian Operation

On the very day I'm writing this, comes a report that Russia will now be helping Sudan and Uzbekistan, in the same way they've made fast military allies with Iran. What is Russia's consistent bait toward these emerging Islamic police states? Nuclear power. Perhaps the reason Russia attacks Israel, a known nuclear power in its own right, is because at some point in the near future, Israel finally sends its air force to destroy Iran's (and also Sudan and Libya's?) Russian-funded nuclear facilities, thus infuriating Putin to the point of war. Not to mention, Russia has always felt it would at some point have to destabilize Western-backed Israel, so that Russia and her new Islamic allies can forever be free from any potential chance of a nuclear attack upon them, by Western-backed Israel. So might it be that Russia's future attempt to destroy Israel becomes a matter of pragmatic security on their part, as they see it? Of course, despite Putin and his latest assembly of Jew-hating allies, God Himself will intervene to completely turn the tables on the new Russian alliance. After all, for a still emerging super power like post-Soviet Russia to provide the yet emerging nation that is Sudan and Uzbekistan with nuclear power, both of which sit well within Israel's sphere of nuclear deterrence of what may pose a threat against them, means we are very close to seeing Jesus come for us like the 'Thief in the Night,' as He promised. The world left behind then must endure the Collapse brought upon it by a major global disaster that strikes the earth at the same time. Aside from Israeli Prime Minister Netanyahu and his obvious knowledge of Ezekiel 38-39, will any of the other major leaders of our time hear the prophetic words of God? Obviously, they will not, to their own great peril, as well as the great peril of their people likewise left behind. The better question one could ask about this upcoming and inescapable Battle of Gog and Magog, is precisely what causes the Russians, and the nations aforementioned to go on such a unified attack against Israel in the first place. Perhaps even better asked, what will the Palestinians do to stir up such an impending battle over the Temple Mount, that causes Putin's eyes to look just over the Syrian border, toward Israel? For many decades now, I've been writing of this, that Palestinian clashes will reach an increasing critical level, spilling out from the West Bank and Gaza, as Palestinians (and Turks) will take their fight in terrorist attacks across Israel, and specifically, the Temple Mount. A "Third Intifada" would finally give rise to a "Palestinian Spring" and will spiral downward enough to the point that Russia, who already sees itself as a regional player, now, will feel absolutely compelled to involve itself, because Hezbollah and Iran will certainly involve itself. Remember, the Scriptures tell us that Russia will act as a guard unto Persia. With Russian and Iranian forces now only a few miles away from Israel's northern border, how could Putin (Gog's King) resist the destiny prophesied for him by God so long ago? Putin shall yet think his "evil thought." Has Russia shown disdain toward Israel before? Yes, increasingly so since the mid-1950's, but it wasn't until June 1967 when Russia told Washington, and then President Johnson, that Israel must stop its aggression against those Arab nations already proven hostile to Israel, or they would enter the war on the Arab's side, and against Israel. This threat never came to term, however, since Israel defeated all the Arab nations against it, in six days flat, and a cease-fire was declared among all involved. That was then, today we have a much more complex series of events that have transpired since the first American Gulf War, in 1991.

*Read Article In 2020, Turkey's Erdogan Angrily Advocates for Palestinians at the UN
*Read Article As Early as 2015, Putin Pledges Unwavering Support for the Palestinians
*Read Article Nearly 1000 Injured, Others Killed in Increasing Palestinian Gaza Violence
*Read Article Iran Renews its Strong Support for a Palestinian Resistance Against Israel

Russian Foreign Minister Sergei Lavrov has recently revealed in a September 25th 2012 Charlie Rose interview that "the Palestinian issue" is at the very heart behind global terrorism and civil unrest, which as proven before by those who hold this view, shows a clear bias and even internal hatred against Israel, seeing it as the great evil behind all other evils in the world, a view that Adolf Hitler and his Nazi's also held. Thus, might it be a coming Palestinian uprising, or touted Palestinian "Arab Spring" that places Israel in a tough position of having to crush the dissent, something Russia and Iran will certainly want to involve themselves with. I predicted years ago this would be the exact scenario and pretext that then forces Iran and Russia to stand against Israel, while making themselves appear to be the defenders of an oppressed, "occupied" Palestinian people. Despite the seemingly endless military resources at Russia's disposal, given their 2014 invasion of Crimea, Ukraine, their ongoing attempt to control the Arctic circle, their new and deadlier offensive weapons, the Russian economy overall seems to be enjoying another important boost in their stockpiling massive amounts of gold reserves in what they perceive is the inevitable event of a coming US financial collapse that they no doubt will assist. (See also One Region Alone in Russia Mines $1.9 BILLION Worth of Gold in Less Than a Year.) While America is producing more oil than ever before, Russia claims it will have overtaken the United States by the year 2050, citing the EIA calculations show that the output will steadily grow, reaching 12.5 million bpd in 2040 and adding another 500,000 bpd to reach 13 million bpd in the next decade. While Ottawa is projected to enjoy the most significant growth of 126 percent thanks to oil sands development, it will be far behind Russia and the US, which will be fighting for the leadership beyond the Organization of the Petroleum Exporting Countries (OPEC). Washington can boost crude oil and lease-condensate production from 11 million bpd in 2018 to around 14 million bpd from 2025 to 2040 due to the growth of hydraulic fracturing in the US southwest. However, the output will cool in less than a decade, falling to the 12.2 million bpd by 2050 (the levels of 2019-2020), as development moves into less productive areas and well productivity declines, according to the EIA report. Meanwhile, Israeli GDP growth has risen from 2.5% to 3.2% in 2015, and leveled off at 3% in 2016, not to mention Israel is rich in natural resources, and fast become the number one technologically advanced manufacturer in the world, in science, medicine, and all things related to science and computers. Israel might seem like an easy target for Russia to plunder, at that time, but again, first must come the conditions by which Israel is beset on all sides with the sudden and unannounced onslaught. The Ezekiel prophecy seems to indicate this, saying that Russia will know and see that Israel exists at a time of relative peace, when the evil thought that overtakes Russia's leader, compels him to invade, not for religious purposes, like its Arab and Persian allies, but for the robbing of Israel's technological, commercial, industrial, as well as newly discovered natural gas and oil reserves. The latest startling fact that Russia's oil output has plunged to its lowest in nearly a decade shows us why Putin will desire such strategic energy reserves in addition to whatever else it can plunder from God's people. This future event was/is/will be already so abhorrent to our God, that He make special mention of it 3,000 years ago to His prophet Ezekiel, knowing people like myself and others would correctly interpret it at the time of its final revealing.

*Read Article Russia Just Took Over Syria's Oil
*Read Article Russia Today Reports: Huge Oil Discovery in Israel's Golan Heights
*Read Article Russia's Crude Oil Exports Drop 8% Between January-August of 2020
*Read Article Russia's 2020 Oil Output Has Plunged to its Lowest in Nearly a Decade


Christ did explicitly warn us to look for strange signs in the Sun, Moon, and stars, and we have been having several rare occurrences in the moon, of late. Interestingly, there have been seven Blood Moon Tetrads since Jesus Christ (so far), and every time it has been proven that there was a significant event which impacted the Jewish people within the same month, day, or year of the first or last eclipse of those Tetrads. Between 2014 and 2015 will come yet another Apocalyptic omen from above, in the form of a Tetrad now known as the "Four Blood Moons," the final event of which is to occur on September 28th, 2015, when the eclipsed moon will shine unusually bright (in what is referred to as a "super moon") before seemingly disappearing, and then returning from its dark shadow as red as blood. Already called the Super Blood Moon Eclipse, its shadow shall fall upon Israel, Europe, and even the entire United States. It will be result from the Sun, Earth and an extra bright Moon lining up for just over an hour, on the Jewish Holy Day of Sukkot, 5:11 AM Israel time. The Moon will be at its closest orbital point to Earth, called the perigee, while also in its brightest phase, meaning the resulting "Super Moon" will look 30 percent brighter and 14 percent larger, while also appearing as the "moon turned to blood" from Scripture. What do these signs in the heavens mean? They are a wake up call from God. For Christians, it is an omen of their coming Rapture. For Israel, it is an omen of much more dire things to come. The omens that God has placed in the heavens, which began on April 15th 2014 and ends on September 28th 2015, are very much still a warning to us all as it relates to Israel, Israel's enemies, and the impending Ezekiel 38 war that must come. Amazingly, the Russian buildup of aid, military advisors, weapon systems, and now Russian troops, special forces, and airpower into Syria did not recently begin a few weeks ago, as many think. What has now become a deluge of Russian armed forces and aid pouring into Syria, actually began on the very same day of the tetrad's first ominous eclipse on April 15th, 2014. Another example, in November 2016, just days after Donald Trump won the Presidency, the earth witnessed the brightest Supermoon since 1948, which is, ironically, the very same year that Israel was restored to nationhood after its destruction, 2,000 years ago. More recently, under Biden, and during the still-waging war between Israel and Gaza, the earth is about to be bathed again in the blood-red total lunar eclipse of the Moon on May 26, 2021. These rare lunar events prove God is actively warning us of the Russian invasion of Israel. A year later comes the fated conjunction of Mars (WAR), Saturn (SATAN), Jupiter (KING) and Venus (LUCIFER) in April 2022, when Israel will be having predictable trouble again with Palestinians during the Islamic month of Ramadan likely at the Temple Mount. As the video below details, all focus is on the year 2022 that might complete the vision of Ezekiel 38-39, especially since Putin has already invaded Ukraine with a cold and callous method of civilian murders via his ruthless military.

*Read Article The Coming Blood Moon Tetrad Prophecy, Signs, and the Jewish Holidays
*Read Article Major Skywatching Events for the Year 2022: Alignments, Eclipses, Meteors



Thus saith the Lord God concerning Edom [RUSSIA]: We have heard a rumour from the Lord, and an ambassador is sent among the heathen, Arise ye, and let us rise up against her in battle. The pride of thine heart hath deceived thee, thou that dwellest in the clefts of the rock, whose habitation is high; that saith in his heart, Who shall bring me down to the ground? Though thou exalt thyself as the eagle [U.S.], and though thou set thy nest among the stars, thence will I bring thee down, saith the Lord. How are the things of Esau searched out! How are his hidden things sought up! All the men of thy confederacy have brought thee even to the border [of Syria/Israel]: the men that were at peace with thee have deceived thee, and prevailed against thee; they that eat thy bread have laid a wound under thee: there is none understanding in him [PUTIN]. Shall I not in that day, saith the Lord, even destroy the wise men out of Edom, and understanding out of the mount of Esau? And thy mighty men, O Teman, shall be dismayed, to the end that every one of the mount of Esau may be cut off by slaughter. For thy violence against thy brother Jacob [ISRAEL] shame shall cover thee, and thou shalt be cut off forever.

[From the Babylonian captivity unto Stalin's Russia...] In the day that thou stoodest on the other side, in the day that the strangers carried away captive his forces, and foreigners entered into his gates, and cast lots upon Jerusalem, even thou wast as one of them. But thou shouldest have not rejoiced over the children of Judah in the day of their destruction; neither shouldest thou have spoken proudly in the day of distress. Thou shouldest not have entered into the gate of my people in the day of their calamity; yea, thou shouldest not have looked on their affliction in the day of their calamity, nor have laid hands on their substance in the day of their calamity; Neither shouldest thou have stood in the crossway, to cut off those of his that did escape; neither shouldest thou have delivered up those of his that did remain in the day of distress. For the day of the Lord is near upon all the heathen: as thou hast done, it shall be done unto thee. Thy reward shall return upon thine own head. But upon mount Zion shall be deliverance, and there shall be Holiness; and the House of Jacob/Israel shall possess their possessions.

Obadiah 1:1-17; The Holy Bible

Keep not thou silence, O God. For, lo, thine enemies make a tumult and they that hate thee have lifted up their head. They have taken crafty counsel against thy people [Jews]. They have said, Come, let us cut them off from being a nation, that the name of Israel may be no more in remembrance. For they have consulted together with one consent. They are confederate against thee. The tabernacles of Edom [RUSSIA], and the Ishmaelites [ARABS] of Moab and the Hagarenes; Gebal and Ammon [IRAN] and Amalek; the Philistines [PALESTINIANS] with the inhabitants of Tyre; Assur also is joined with them. O my God, make them as the stubble before the wind. As the fire burneth wood, as the flame setteth the mountains on fire, so persecute them with thy tempest and make them afraid with thy storm. Fill their faces with shame, that they may seek thy name, O Lord. Let them be confounded and troubled forever. Let them be put to shame, and perish, that men may know that thou, whose name alone is Jehovah (I AM that I AM) art the Most High over all the earth.

Psalm 83; The Holy Bible


*Read Article In Early 2015: Russia Confirms "Aid Flights" to Syria are Also Carrying Russian Weaponry
*Read Article September 2017, Russia Contributes to Deadliest Month in Syria with 3,000 Civilians Dead

✠ God Warned Mankind Far in Advance of the Antichrist's Rise to Power
We've already discussed how God peered 3,000 years into Israel's future to see the Edomite nation, Russia, rising up against her, and this is because God lives outside of human time, meaning, the I AM that I AM (Father, Son, and their shared Spirit) transcend time and space itself, to live within the boundless parameter of a never-ending realm of infinity, of which itself, is His. In other words, if you were to make a timeline whose origin begins at the Big Bang and ends at the destruction of space and time itself, God's line would far extend beyond both, and is thus likened to a never-ending circle, where there can be no beginning, nor end. Praise God! Perhaps more amazing than God peering down through the centuries from Ezekiel's time, to reveal precisely what nations will soon war against Israel, in our time, are those nations that more interestingly won't come against Israel at that time. That is to say, at the time the Book of Ezekiel was written, ancient Egypt was a major enemy of Israel, and to some extent, so was the area of modern Jordan. In fact, they remained staunch enemies of Israel far into the 20th century. However, these two nations are both notably absent from those modern nations who attack Israel as per Ezekiel's vision. Why? How could an ancient prophecy centered around Israel talk about a future battle, with many Islamic and nearby nations involved, and not have that same battle include Egypt, or Jordan, or Saudi Arabia, for that matter? I'm sure many who've read Ezekiel over the centuries, before 1979, have wondered the same. Egypt and Jordan are both Islamic states, housing radical and moderate Islamic populations, as well as an increasing anti-Israeli sentiment, and even share the two largest east/west borders, meaning they could easily take part in any invasion into Israel with their Islamic allies, and yet they are not listed among the nations who attack Israel in the latter days. A look at any map reveals something else, equally amazing. The two nations that surround Egypt, being Libya and Sudan (who themselves are listed among that future invading force into Israel) are two nations that also share a border with each other. Because of this, and as a result, look for a time coming when strong ISIS recruitment shall flow back and forth between that Libyan and Sudanese border, perhaps even to the point of a Syrian-like war, with ISIS in Libya attempting to take over Sudan completely, just as ISIS-K is rising in Afghanistan. It would make sense. Clearly, only God Himself could be the author of the prophetic Scripture given to Ezekiel. For only an omnipotent, all-seeing God could peer 3,000 years from Ezekiel's day, into the future and correctly describe the coming battle. Certainly what comes out on the other side of this War of Gog and Magog, is more than just Russia and Iran having their military destroyed by the hand of God Himself. What Israel shall come to understand is that they have a God who has literally moved heaven and earth for them, and thus favors them from among all the nations on the earth, for they more than anyone will finally see clearly that only God could have been behind the supernatural miracle of what should have been their own utter destruction, instead fall upon all their wicked enemies instead. Then they will come to understand it wasn't just their renowned IDF since 1948 who has defended Israel, but the ancient God of their forefathers who has saved them time and again throughout Israel's many wars ever since.

*Read Article A Storm of Biblical Proportions Sent by God to Protect Israel from ISIS

The ultra-religious in Israel would then show the secular Israelis the prophecy of Ezekiel 38-39, and the entire nation will instantly believe and worship their God from that day and forward, exactly as predicted. In fact, the coming complete destruction of ISIS, including its Islamic ideology will forever stand as a clear proof and testament to the entire Islamic world that their false god Allah does not exist, but the God of Israel certainly exists. Thus, the Creators of the Universe, God and His Son (the I AM that I AM from the Old Testament Jewish Bible) and their shared, unifying Spirit, are very much in control. Despite this fact, today's Jews in Israel will only give God, or their singular view of God, all the credit upon that day of their literal salvation from every army that was lined up to destroy them. Jesus will not even enter into their minds, yet. This is precisely why God's next installment of end-time, allows Israel to then choose Satan as their Messiah, and they will choose him. Only then, will Israel finally see Christ, on the day He literally comes down to save them from Satan's near complete extermination for the Jewish people, again, his ancient goal from the beginning. Since Cain murdered Seth, and down thru history, with every captivity of ancient Israel, by Egyptians, Babylonians, Assyrians, Greeks, and Romans, leading right up until Jews were being gassed and shoveled into heaps of dry bones, by German Nazi's, and more recently, every Arabic war modern Israel has had to endure, from 1948 right up until the moment when Russia and Islam attempts to bring about a sure death to the Jews, has Satan been working behind it all. Even so, out of every most assured destruction, has God saved His people, time and time again. And so this is what God does. He is taking us all, but especially His Chosen People, step by step through the long process of time. No matter how dangerous these coming war clouds appear to linger on Israel's darkening horizon, Israel shall certainly survive it all, ultimately, because it has a later destiny to fulfill regarding their acceptance of the false Messiah, and, as a result, their later acceptance of God's Son as their only true Messiah. God made a unique promise to Israel long ago (foreseeing that Israel would reject Christ at His first advent) that once their punishment of being scattered into their enemies' lands was complete (from 70 AD to 1948), then God would place the Jews (called "Jews" but are actually a people comprised of the whole House of ancient Israel and all its tribes) back into their ancient homeland, from which, they shall never be completely uprooted again.

*Read Article The Dark History of the Knights Templar as Muslim Murderers and Jew Killers
*Read Article The Meteoric Rise and Dramatic Fall of the Crusading European Knights Templar

However, because Jews will still not accept God's Son, they will endure the coming Tribulation of Antichrist, where Satan is allowed to uproot those who will not convert to Christ. The Scriptures in Zechariah Chapter 12, 14 and Revelation Chapter 12 prove that many unbelieving Jews in future Israel will be scattered, having been captured by the Antichrist's forces, and led by force into enemy lands. Despite modern Jews having their saying "Never Again," the worst of the nightmares left over from Nazi concentration camps shall once again be implemented, this time not by the Satanic Occultist that was Hitler, but by Satan in the flesh. Despite even this, shall Satan not be able to complete his genocide and complete extermination of the Jewish people. Because God has sent His Two Witnesses to preach to Israel for the first half of Antichrist's reign, that many Jews shall learn the truth and convert to Christianity. As a result, these Jewish Messianic Christians will be supernaturally protected "from the face of the Serpent" as prophesied in Revelation 12:14. As prophesied in Revelation 11:7, and Daniel the Antichrist shall kill the Two Witnesses and immediately enter the rebuilt Temple and its Holy of Holies to set up his throne therein. The Antichrist claims to be God in the flesh, as prophesied by Daniel and Christ. As prophesied by Isaiah, this single act of Antichrist entering the Temple and claiming to be God, completes the circle, and finally fulfills Lucifer's ancient 5 "I Wills," where he announced that he would conquer the Mount of the Congregation, at the sides of the North, and having exalted his throne, above the stars of God, that he shall be like God. Understand, that in the First Earth Age, the poles were as such that Zion/Israel, where Heaven literally met earth, was situated atop the world, at its highest point. From it, seated on its highest apex, upon a Heavenly Throne within a Heavenly Temple, was God, Father and Son. At the base of this Mount of the congregation, were God's servants, the Angels, chief among being Lucifer, the first created Angel of God. Such a vision, of a memory since long forgotten, has given rise to many similar accounts, in the form of cultural myths, depicting a World Mountain atop of the most ancient world, from which a Rex Mundi (King of the World) ruled and reigned, the best known of which became the Greek's Zeus reigning from Mount Olympus. Thus, the earthly Temples in Jerusalem, of which there have been two previous, and one to come, are only a reflection of God's Heavenly Temple where Christ is seated at the right hand of His Father in the Heavenly Holy of Holies. This is why Satan desires Zion. Satan originally believed he should have been given his place within the Triune Godhood from the very Beginning. However, since his fall, Satan now knows this is a lost cause but will follow thru with his Antichrist to take as many away from God's plan of salvation as possible.

*Read Article The Battle for the Temple Mount is Already Underway

The prophets Daniel and Isaiah both expose Lucifer's ultimate goal, summed up in his 5 "I Wills," is all about conquering Israel, taking over its Temple, and enthroning himself in its most Holy room, where God was known to have His spiritual seat on earth, and where Christ, after Armageddon, shall yet be crowned as King of the Jews and over the whole House of Israel, and sit on a Throne within that Temple for the next 1,000 years. Because thru their sins, man has allowed Satan to become the King of the world, is precisely why Satan, as its King, still needs a human agent to possess to ultimately carry it out, making Satan/Lucifer's 5 ancient "I Wills" prophecy thru his human King Will-I-AM the Fifth, so intriguing, and nearly fulfilled. Their own 42-month mission complete, God will resurrect the dead Two Witnesses after three days, in the sight of all, causing them to stand back upon their feet and ascend back up into Heaven. From there, shall God pour out His wrath upon the world, and the Seat of the Beast, and for the next 1,290 days, shall the earth see every manner of plague and supernatural destructions at the hands of God's Warrior Angels, at the end of which, shall Antichrist hear bad tidings coming out of the north and east (Russia and China) as they finally make their move against him, and so shall Satan cause all the armies of the world to attempt to destroy him, at Armageddon. On that fateful day, the Day of the Lord, when all are gathered upon the plains of Megiddo, shall the Father send His only Begotten Son, the former suffering Servant, as Israel's conquering King, and so shall Jesus do battle with Satan, His Antichrist and False Prophet, and defeat them in a glorious Apocalypse. Praise be to our Lord and God, the I AM that I AM, Father and Son, with their shared Spirit that unifies the Three as One. Knowing how this upcoming battle with Russia and Israel is literally what paves the way for the Antichrist, it should therefore implore Russia to make themselves keenly aware, even today, of what to expect, even as Putin is forcing his nation right into the unyielding hands of a still very jealous, righteous, vengeful, ancient living God of Israel. Likewise, the radical followers of Islam and their Allah, as prophesied, will only cave in the presence of the true and living God who will destroy their forces, as well. Therefore, out of great strife upon the earth, on a global scale, does God reveal His greater miracles of eternal love and salvation to us all. In fact, because of God's great love, and Christ's own sacrifice, death itself can no longer harm us, but only bring us right in the bosom of He who created us. In this, we should all rejoice, and be exceedingly glad, for God's Word is coming to pass. For out of this upcoming battle with Russia, there will come another grand miracle of God's greater devising, the great Aliyah (or ingathering) of the global Jewish population, to Israel, where they shall all worship the God of their fathers, and be one step closer to worshipping Christ.

*Read Article A Modern Jewish Perspective: The Battle of Gog and Magog


Yea, it is coming, and it will surely happen, declares the Lord GOD. This is the day of which I have spoken. Then those who dwell in the cities of Israel will go out and burn the enemy weapons, both the bucklers and shields, the bows and arrows, the clubs and spears. For seven years they will use them for fuel, so that they will not have to gather wood from the countryside or cut it from the forests, for they will use their enemies' weapons for fuel. They will loot those who tried to loot them and plunder those who attempted to plunder them, declares the Lord GOD.

Ezekiel 39:8-10; The Holy Bible

Interestingly, Jews have been more recently speaking about this very miracle, arising from the Magog battle, as being the one that is the precursor to meet the Messiah. This is again certain confirmation that after this Battle of Gog and Magog, Israel shall enlarge its borders to take in a great influx of Jews returning to their ancient homeland, and upon building that Third Temple from which Satan desires so much to be enthroned in, shall they begin to cry out for a Messiah King to come and lead them. By the time we read into Ezekiel 39, we see also the aftermath of how God is going to deal with the millions of corpses of those dead invaders, by giving them over to the beasts of the field, to be devoured. The Bible goes on to inform us that Jews from nearby cities (which include Tiberias and Nazareth, ironically enough) shall be continually employed there, near Highway 92, which shall then be called "The Valley of Ha-magog," where certain Jews shall be employed to bury their bones, where they fell, there north-eastern Israel. This would no doubt spell disaster among the ranks of such terrorist groups as Al-Qaeda, Hezbollah, and Islamic Jihad, and quite possibly ISIS-K and the Taliban, who comprise of the "bands that are with Gog, and the many people with thee." who align themselves with Russia and, moreover, Iran, against Israel. Certainly, therefore, as I prove, after this great one-sided battle, shall Israel, and indeed, Islam itself, change radically as a direct result of witnessing the God of Israel's awesome power. Indeed, God in those days will be known "among the heathen," as the Scripture cites, and, as a result, a day is soon coming when no longer will Muslims speak of Allah, but they shall know the God of Israel to be the Great יהוה (I AM). Even so, this will be a day of great celebration within Israel, as the Jews begin to understand that God is with them, against all others who seek her demise, just as in the day of King David, and so shall they then seek after a "Davidic King" to lead them from that day forward, for the rest of prophecy, including that which is written in Zechariah Chapters 11-12, Daniel 11-12, as well as all of Revelation, must likewise be fulfilled. Going back in time, seeing how prophecy was already fulfilled to the letter, one must take careful consideration of Ezekiel 39:26, citing: 'After that they (the Jews) have borne their shame [70 AD unto 1945], they shall dwell safely in their land again, and none shall make them afraid,' meaning God was already fighting their cause before, with the implication being, ever since they have been reborn, in 1948, it has only been God who has saw them thru the decades, leading right up until today, and tomorrow as well. Reader, understand, Israel is absolute proof God is on the Throne, the Bible is His Word, and His Word always comes to pass.

*Read Article Christ's Parable Takes On Important Significance: The Fig Tree Has Budded

An Israeli-Palestinian peace deal may come out of Trump's tenure, but regardless of any short-lived treaty created today, I ultimately believe that the Palestinians will incite another Intifada (uprising) that will be portrayed in certain media as a Palestinian freedom uprising. Immediately following this, much of the ignorant world, like Gen X, as well as certain ultra-liberal celebrities will invariably rally behind the so-called "Palestinian cause," complete with hip-sounding '#hashtags' that only work to further incite hate and violence against Israel, whilst giving cover to Hamas and Islamic terror. Putin and Iran, along with Erdogan in Turkey, who have already voiced their opinion before that the Palestinians need to rise up against Israel, will then publicly support and aid the Palestinian Intifada, likely to occur between 2020 and 2025. Remember, because of the war in Syria, both Russia and Iranian forces are already just a few miles away from Israel's north-eastern border, within easy striking and/or invasion distance. Israel will at some point attack Iran's nuclear facilities. Such an action infuriates Iran, and its ally Russia who funded those same nuclear facilities, and out of this, shall Putin "think his evil thought." At that point, just when Israel becomes seemingly overwhelmed by the vast numbers of forces aligned against her, with no other to help, will the God of their ancient fathers stand up once more to save them in a miraculous destruction of the Russian and Persian armies immediately after they cross over from Syria, into the mountainous borders of the Golan Heights. Such an event will have not been seen since the day when Pharaoh believed he had Israel backed up against the Sea, with nowhere for them to turn, even as the waters began to part allowing for their passing over. So shall every Jew, and even every gentile witness God's Hand against Israel's current enemies. Whether this happens in 2021 or not, it will happen. Ezekiel chapters 38-39 proves it. It doesn't matter what the Palestinian Authority or its increasingly global allies attempt to do today. In the smoky aftermath of their destruction, shall a Third Jewish Temple be built over the ruins of where the Done of the Rock and Al-Aqsa Mosque stand today. After these miracles, Israel will become a nationally religious nation once more, and begin to cry out for a Messiah to lead them. It doesn't matter what anyone today thinks of this, it's going to happen and in a very dramatic way. Some today believe that Netanyahu is taking Israel into an abyss, but I tell you, Netanyahu is taking Israel toward her final destiny in fulfilling Ezekiel 38-39, and as such, he is unknowingly bringing his people closer to their prophesied meeting again with their Messiah, Jesus Christ.

*Read Article Ally Israel is at the Crucial Border of Western Civilization
*Read Article Jews, Europe, and All of Western Civilization vs. Radical Islam

Israel is presently poised on the precipice of a great modern miracle. Once Islam falls under the weight of its own terror, rampant genocides, and dark god, this current clash of civilizations shall produce a clear and decided victor, Israel, the land of God's eternal promise and hope for all of mankind. Ezekiel 38:19-20 tells us that "There shall be a great shaking in the Land of Israel, and [in] Jerusalem...every wall shall fall to the ground..." when the God who created this world shall make Himself known, to all. Whether this event occurs before the Magog War, is the reason for the Magog War, or happens during/after the Magog War, as I believe, it is certain that Islam's "third holiest site," the Dome of the Rock and its nearby Al-Aqsa Mosque, will be destroyed, allowing for the Third Temple to be built upon the ancient Jewish Temple Mount by which Jews at that time will return to the Old Testament animal sacrifices and other oblations to God, just as their ancient forefathers once did in order to 'receive Salvation' and Godly favor. However, because Israel has still not been able to determine who Christ was in regards to their own Messiah, shall Satan provide them one in that new world coming. As such, shall Satan take full advantage of an Israel desperately seeking a Messiah who isn't Jesus Christ. It just so happens that Satan has one man for both needs, and thus, in that post-American, Euro-centric world coming, shall Europe unite with Israel, as the last bastion of Western ideal the world has left, not in democracy, however, but Monarchy. The Bible predicted exactly this, in Daniel, that Europe shall become, once again, a unified global power by which other nations will submit. As a result, the Antichrist easily ascends to global status, and power, because he ascends to become the leader of this coming Revived Roman Empire, and later, as a Messiah for Israel. And so it is, because of Islamic terrorism, that we are already witnessing Europe starting to band together, realizing it must do so not just philosophically, as that does nothing to aid their survival, but militarily, their only other option. While common Europeans are blind to see where all this is going, the Satanic Masonic overlords have always been driving Europe toward its destiny of a future global empire, and Emperor, that will ultimately stand against God's people in Israel.

*Read Article Anglo-Israelism: As Described by the Jewish Encyclopedia
*Read Article How Satan's Anglo-Christ Will Deceive Both Europe & Israel

Remember, the Antichrist will also arrive during a time of post-collapse reconstruction (years after the Battle of Magog), and be seen by the Western world as its literal savior, saving the entirety of Western civilization itself, even as he rebuilds Europe upon entirely new lines, ideological precepts, and laws for the future, albeit based on all of the former glory that was Rome at its height. So what we have here is just as Israel is patterning itself after the Israel of their ancient forefathers, so shall the Europeans begin to build an empire in the glory that was Rome, at its height. As such, the geo-political history that existed at the time of Christ, shall once again play itself out during the time of Antichrist. Further bringing Europe and Israel together at that time will be the many Satanic miracles displayed for the world to see and marvel at, even as there is to be a uniting of post-Christian Europe, with a New Age of Judaism that shall carry Antichrist thru his 7 years, enough for his False Prophet to create an entirely new global religion that mixes older pagan and Western Occult concepts with a heavily New Age-influenced Kabalistic and Talmudic Judaism, and the Satanic-deceived world will welcome it, even as it will completely believe in the supernatural by that time, ironically, beginning on the same day it witnessed how God supernaturally defended Israel at the Battle of Gog and Magog. That is all yet for the future. However, the very fact we are today seeing the events in Israel, as nations side against Israel in support for the "Palestinian Cause" should tell you the time is indeed very short. Israel potentially annexing the West Bank away from the Palestinians in 2020 will certainly bring widespread global condemnation upon Israel, if enacted. Once the Rapture occurs and Israel is invaded by Russia, Iran, Libya, and Turkey, everything changes after that, and the collapsed world is then going to be under Satan's complete control until his Antichrist is finally defeated several years later by the return of Christ Himself, to Israel. Each day now is one closer to that glorious Day of our Lord despite the increasingly tumultuous events on the ground.

*Read Article Hierarchical Structure of Freemasonry: Apprentice to 33º
*Read Article King Solomon's Temple: The Basis of All Freemasonry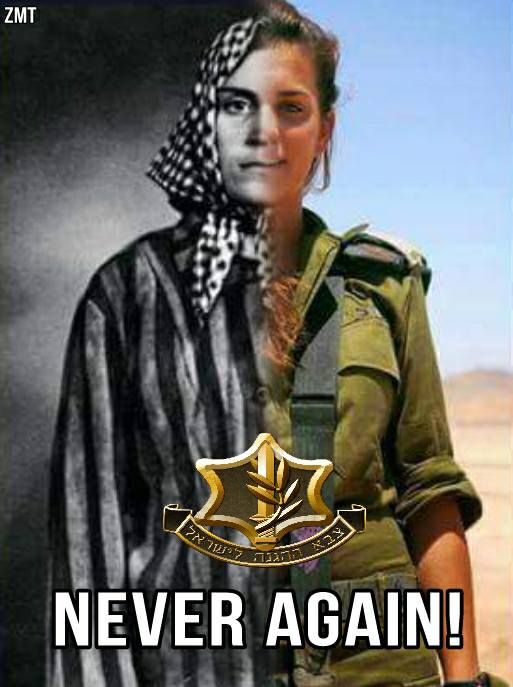 And the heathen shall know that the House of Israel [the Jews] went into captivity for their iniquity because they trespassed against me, therefore hid I my face from them, and gave them into the hand of their enemies [World Wae II]. So fell they all by the sword according to their uncleanness and according to their transgressions have I done unto them and hid my face from them. Therefore thus saith the Lord God, Now will I again have mercy upon the whole House of Israel, and will be jealous for my Holy Name after that they [the Jews] have borne their shame, and all their trespasses whereby they have trespassed against me, when they dwell safely in their own land [Israel], and none made them afraid. When I have gathered them out of their enemies lands and am sanctified in them in the sight of many nations, then shall they know that I AM the Lord their God, which caused them to be led into captivity among the heathen. But I have gathered them unto their own land [State of Israel], and have left none there, neither will I hide my face any more from them, for I've poured out my Holy Spirit upon Israel.

Ezekiel Chapter 39:22-29; The Holy Bible

Thus saith the Lord God; When I shall have gathered the House of Israel [the Jews] from the people [Europe and Russia] among whom they were scattered, and shall be sanctified in them and in the sight of the heathen. Then shall they dwell in their own Land [Israel] that I have given them. And they shall dwell safely therein, and shall build settlements, and plant vineyards. They shall dwell with confidence, when I have executed judgments upon all those nations that despise them round about. And they shall know that I AM the Lord their God.

Ezekiel Chapter 28:25-26; The Holy Bible

And their [Sethite/Jewish] seed shall be known among the Gentiles, and their offspring among the people. All that see them shall acknowledge them, saying they are the seed which the Lord hath blessed. For thou art an Holy people unto the Lord thy God: the Lord thy God hath chosen thee to be a special people unto Himself, above all people that are upon the face of the earth.

Isaiah 61:9, Deuteronomy 7; The Holy Bible

And I will put enmity between thee and the woman [Eve/Israel], and between thy seed [of Cain] and her Seed [of Christ]. It [her Seed, Christ] shall bruise thy head, and thou [Satan via Cain's seed] shalt bruise His [Christ's] heel. And when the Dragon [that Old Serpent, called the Devil and Satan] saw that he was cast unto the earth, he persecuted the woman [Israel] which brought forth the man-child [Christ]. And the Dragon was wroth with the woman, and went to make war with the remnant of her seed which keep the commandments of God [Jews] and have the testimony of Jesus Christ [Future Messianic Jews].

Genesis 3:15; Revelation 12; The Holy Bible

I will gather all nations and bring them down to the Valley of Jehoshaphat (Megiddo). There I will enter into judgment against them concerning my inheritance: my people Israel. For THEY (Cainites) scattered my people among the nations and divided up my Land!

Joel 3:2; The Holy Bible

The word of the Lord for Israel, saith the Lord, which stretcheth forth the heavens, and layeth the foundation of the earth, and formeth the spirit of man within him. Behold, I will make Jerusalem a cup of trembling unto all the people surrounding it, when they shall war both against Judah and against Jerusalem. And in that day will I make Jerusalem a burdensome stone for all people. All that burden themselves with it shall be cut in pieces, though all the people of the earth be gathered together against it. In that day, I will smite every horse with astonishment and his rider with madness. In that day shall the Lord defend the inhabitants of Jerusalem. And it shall come to pass in that day, that I will seek to destroy all the nations that come against Jerusalem. And they shall look upon me whom they have pierced, and they shall mourn for Him, as one mourneth for his only begotten son, and shall be in bitterness for Him, as one that is in bitterness for his firstborn. In that day shall there be a great mourning in Jerusalem, as the mourning of Hadadrimmon in the valley of Megiddo (Armageddon).

Zechariah 12:1-4, 8-11

[Jesus Speaking] And unto the Angel of the Church in Smyrna write; These things saith the First and the Last, which was dead, and is alive. I know the blasphemy of them which say they are Jews, and are not Jews, but are actually the Synagogue of Satan. Behold, I will make them of the Synagogue of Satan [Cainites], which say they are Jews, and are not, but do lie, I will make them to come and worship before thy feet [at the Judgment], to know that I have loved thee.

Revelation 2:8-10, 3:9

That it might be fulfilled which was spoken by the prophet saying, I will utter things which have been kept secret from the foundation of the world. Then Jesus sent the multitude away, and went into the house. Later His Disciples came unto Him, saying, Declare unto us the parable of the tares of the field. He answered and said unto them, He that soweth the good seed is the Son of man [The Messiah], the field is the world and the good seed are the children of the Kingdom. But the tares are the children of the Wicked One. The enemy that sowed them is the Devil. The harvest is the end of the world, and the reapers are the angels. As therefore the tares are gathered and burned in the fire, so shall it be in the end of this world.

Matthew Chapter 13:35-40; The Holy Bible

For there are certain men crept in unawares among you who were before of old ordained to this condemnation ...turning the grace of our God into lasciviousness, to deny God, and our Lord Jesus Christ. Woe unto them! For they have gone in the way of Cain ...to whom is reserved the blackness of darkness for ever.

Jude1:4, 11, 13; The Holy Bible

Who is a liar but he that denies that Jesus is the Messiah? He is antichrist, that denieth both the Father [I AM] and the Son [I AM].

1 John 2:22; The Holy Bible

And Moses said unto God, When I come unto the children of Israel and tell them, "The God of your fathers hath sent me to you," they shall reply, What is His name? God said unto Moses, Tell them 'I AM That I AM' hath sent you.

Exodus 3:14; The Holy Bible

Then the Pharisees asked, Where is this Father you speak of? Jesus answered, You neither know me, nor my Father, for if you had known me, you would have known my Father also. They replied, Who are you? Jesus said, Even the same that I said unto you from the beginning. He that is of God heareth God's words. Ye therefore hear them not, because you are not of God. They replied, our father Abraham is dead and so are the prophets, but you're saying if a man keeps your commandments, he shall never taste of death. Art you greater than our father Abraham or the prophets? Jesus answered, Your father Abraham rejoiced to see me and was exceedingly glad. They replied, You aren't even fifty years old and now you claim to have seen Abraham? Jesus replied, Truly I say unto you, before Abraham was, I AM. Jesus saith unto him, I AM the Way, the Truth, and the Life. No man cometh unto the Father [I AM], except through me [I AM].

John 8:19, 25, 47, 52-53, 56-58; 14:6 The Holy Bible


THE RISING OF THE FALSE ISLAMIC ANTICHRIST WHO BRINGS THE FALSE APOCALYPSE/WWIII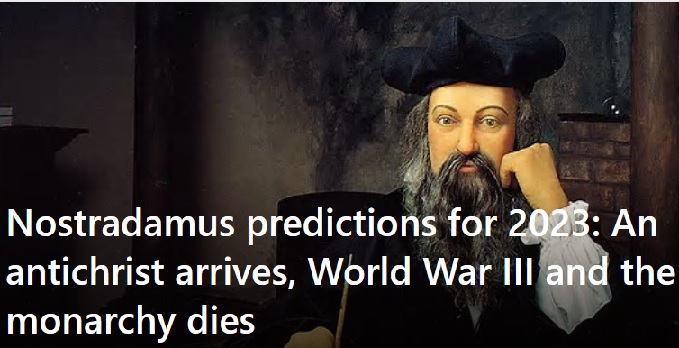 Chief of London through the realm of America
The Island of Scotland will be besieged by frost
The King and Reb will face a False Antichrist
And he will place them all into the conflict.

Nostradamus Century II Quatrain 62

The Mabus shall arise and soon afterwards die
A horrible destruction of people and animals
At once everyone will see the vengeance
Thirst, famine, when the Comet shall run.

Nostradamus Century II Quatrain 72

✠ One of Satan's Greatest Deceptions: The Islamic Antichrist
I want to address this lie among my Christian brothers and sisters that is causing them to fall under the false belief that a Muslim could in any capacity become the Biblical Antichrist, which is a false teaching designed to allow the actual European Antichrist to gain a foothold and even prosper toward his ascension as World King. It was actually Nostradamus who first wrote of a figure that he called a "False Antichrist" who stands in the last days to defend Islam against the Crusader West, and soon dies, but not before dragging the world into a World War III scenario that would take place just before a comet would appear in the skies to highlight the omens of further upheaval occurring on the planet at that time. I bring this to your attention because while we don't know who this Islamic figure might be, at present, there is also arising this false interpretation of Bible prophecy that the Biblical Antichrist himself must be Islamic. Are the two interpretations connected? Connecting the two even further, is the belief by Muslims themselves that "Imam Mahdi" (or Islamic Messiah) is coming to defend Islam from the West. While the Bible has seemingly left out this detail of the coming deceptive despot arising in the Islamic religion (perhaps because there will be none) Nostradamus has prophesied of this Islamic Messiah figure all too well, to the point of even providing his enigmatic name as "Mabus," of which later interpreters have connected Mabus to become "the third Antichrist." Thus, we must tread carefully into this specific non-Biblical prophetic knowledge. In total, Nostradamus has made at least three quatrains that researchers believe speak to his "Mabus/Third Antichrist" figure, that is almost always interpreted as being a Muslim. Of course, while Obama was President, Fox News and the racist far-right attempted to make it seem that Obama was not the Christian he claimed to be, but a secret Muslim who hated America. In reality, like most that are labeled as "haters of America" or "haters of white men" by Fox News and the far-right, it's not that they hate either white men or America, but the racism exhibited by white men in America. Nostradamus seemingly predicted the rise of an Islamic Jihad against the West, to affect the "New Land" (America?) as well as Europe, at the time of the "New Millennium." Nostradamus made other predictions about France being infiltrated by an overwhelming Islamic invasion, that has since been interpreted by the far-right as already taking place with asylum-seeking refugees, such as the Algerians and others, into France, which is a weak interpretation, not to mention, racist-based. So, despite the question of his spiritual source, perhaps the next issue with the credibility of Nostradamus is not his enigmatic prose, but with the interpreters themselves. Nostradamus' specific prophecy about a [third world?] war at the time of a large comet in the sky now prove interesting, especially since Comet 2014 UN271 is newly believed to be the largest ever on record and is to enter our Solar System and pass by Saturn in 2031. This comet is roughly ten times larger than the asteroid that killed the dinosaurs. In front of that, 2024 may see a comet so bright, it will likely outshine Venus. The comet, known as A3 (Tsuchinshan-ATLAS) is scheduled to make its closest approach to Earth on October 13, 2024. As viewed from Earth, it would be brighter than the "Green Comet" C/2022 E3 that just passed by Earth in January (2023). Add this comet as one more omen Jesus was referencing when He said "There shall be signs in the Sun, Moon, and among the stars..." With all of the earthquakes, wars, pestilences, hate, and other signs all occurring at the same time, clearly, we have entered that pre-Tribulation age that He called the Beginning of Sorrows. The Tribulation nears.

*Read Article Nostradamus Researcher Sees Vladimir Putin as 'Third Antichrist' Mabus
*Read Article Others Believe that President Donald Trump is 'Third Antichrist' Mabus

To understand Nostradamus, as a so-called prophet, we must first look into the ways of how he obtained his apocalyptic visions, then consider from which source, good or evil, have they arrived. Nostradamus was certainly more of an Occultist, than a Christian, and we know this because he used very arcane and occult methods to obtain his visions, through medieval scrying using a "black mirror" dish filled with 'pagan waters.' Scrying was popularized at the time Queen Elizabeth I ruled 16th century England, when John Dee, her close aide and confidant in all things Occult, began to use a scrying device in order to contact demons. Scripturally, the signs we are to measure and 'test the spirits' is how well the supposed prophet himself can accurately discern between good and evil, as well as accurate his predictions are. For Nostradamus, the waters from which his predictions come are just as murky as he is, for while getting some predictions seemingly accurate, sometimes in great detail, other predictions fall into a more suspect realm, bordering on confusion. For example, in Quatrain 6:24, Nostradamus wrote: Mars and the sceptre will join. There will be a calamitous war under Cancer. Soon afterwards, a new king will be anointed. Who will bring long term peace to the earth. That specific alignment he gives fell on the date June 21, 2002 - Prince William's 20th birthday. Moreover, Prince William himself has the astrological sign of 'Cancer.' Is the war he references the war that took place in March 2003, when America invaded Iraq, some months after the June 2002 timeframe, or is it pointing to Armageddon, when Antichrist is actually defeated? That would make the next line about a new King being anointed who will long keep peace on the earth make sense, as that new King would obviously be Jesus Christ, anointed as King by the Jews, who brings to earth an entire millennium of peace thereafter. As far as the Antichrist, Nostradamus again seems to reference him in 10:72: In the year 1999 and seven months. From the sky shall come a great King of terror, who shall revive the great King Angolmois. Before and after, Mars shall reign supreme. Not much seemed to happen in July 1999 specifically. However, three weeks later, on August 11th, came the last total eclipse of the millennium whose shadow was cast upon earth first at Tintagel, England, the legendary birthplace of King Arthur. So was Nostradamus saying Antichrist is the world's Messiah, proving his otherworldly source and deception given, or was he enigmatically providing us the identity of the Antichrist hundreds of years in advance? His Century III Quatrain 34 tells us: "When the Eclipse of the Sun will then be, The Omen will be seen in the daylight. One will interpret it much different from the rest. High price unguarded: many are ill-prepared for it."

*Read Article The Nostradamus 2020 Webpage: A New King Rises in Great Britain (Charles or William?)
*Read Article Perhaps it was Nostradamus that Predicted the Global Coronavirus Pandemic After All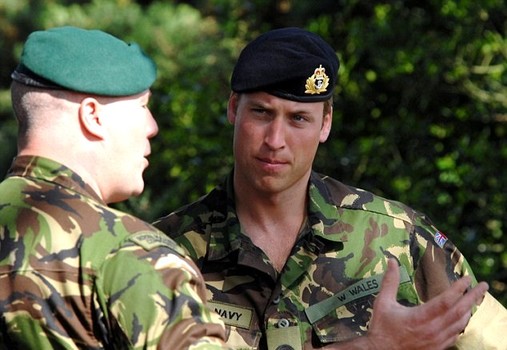 During the appearance of the bearded star,
The three great princes will be made enemies.
Struck from the sky, peace earth quaking.
Tiber floods, Serpent placed upon the shore.

Nostradamus, Century 2 Quatrain 3

In Lucca it will rain blood and milk.
Shortly before a great change of praetor.
Great plague and war, famine and drought visible.
Far away where their prince and rector will die.

Nostradamus, Century 3 Quatrain 19

After great trouble for humanity, a greater one comes.
The Great Mover renews the age [New Age].
Rain, blood, milk, famine, steel and plague.
In the heavens a fire seen with a long spark running.

Nostradamus, Century 2 Quatrain 46

The masculine woman [USA] will exert herself to the north.
She will annoy nearly all of Europe and the rest of the world.
Two terrible failures will put her in such a great imbalance.
That both life and death will strengthen Europe at her east.

Nostradamus, Century 8 Quatrain 15

At forty-five degrees the sky will burn.
Fire to approach the great New City.
In an instant a great scattered flame will leap up.
When one wants to demand proof of the Normans.

Nostradamus, Century 6 Quatrain 97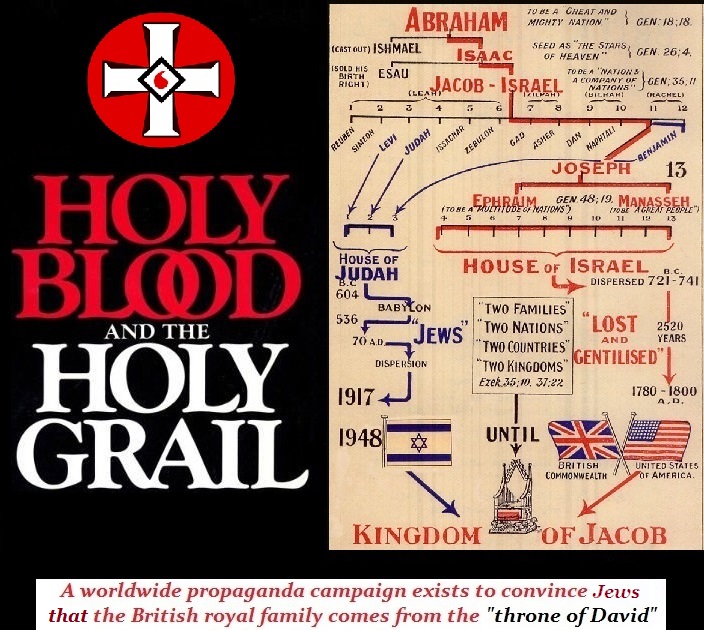 Interestingly, Prince William was also born during a solar eclipse. Perhaps it is true, what Nostradamus wrote, "one will interpret it much different than the rest." Nostradamus has placed much of his apocalyptic-like collapse of the world, upon the arrival of a comet in the sky. Whether that comet actually strikes the earth, or is just seen above as a sign of the impending collapse, is up for interpretation. Such interpretations of an "Antichrist from the east," fits into the post-9/11 deception that most Christians are suffering from to this day. Perhaps that in itself proves Nostradamus is not to be trusted, or that his interpreters have a deceptive agenda that allows such a false report that doesn't line up with Scripture. Perhaps Nostradamus was also (knowingly or unknowingly) fostering Satan's deception in causing his readers to accept the premise of an Islamic Antichrist figure, as the Biblical Antichrist, so that the coming of his actual "Son of Perdition," would more easily appear as a benign Messianic figure. In other words, Satan has created something of a good cop/bad cop ruse, where a perceived "dark" evil leader enters the global scene, causing great lawlessness and destruction, so that his actual "good cop" Antichrist can arrive like a "white savior" bringing back law and order. If that's the case, then Christians buying into the "Islamic Antichrist" idea today will be left entirely deceived by the actual Antichrist tomorrow. Satan is that cunning. The blame should also be laid on those preachers spreading the misinterpretation itself, namely that Scriptures like Daniel 11 are somehow referencing an eastern "Syrian Antichrist" as the coming Biblical Antichrist, despite the fact that the actual Antichrist must be of European (Roman-London) descent, as prophesied in Daniel chapters 8, 9, and 11. One proof they overlook in regard to the Antichrist being of Western descent, and thus being European, is seen in Daniel 8:9, whereby the Beast must travel south and east to arrive in Israel. This would indicate that the future Beast's throne, nation, and/or base of power, sits somewhere northwest of Israel. If you look at any map of the area, the only nations northwest of Israel are European nations, a fact that cannot be denied. Remember, the Jews are only waiting for a Messianic 'Prince to come' of the lineage of King David to become their Messiah, not an Arab. Furthermore, we know from Daniel that the "Prince that shall come," of whom the Jews await, is the European Antichrist by way of "Babylon," the "city that rules," a city that is built upon "7 hills." As Revelation 17:9, 18 clearly tells us: And here is the mind which hath wisdom. The seven heads are seven mountains [Rome], on which the woman sitteth… And the woman which thou sawest is that great city [Rome], which reigneth over the kings of the earth. Understand, therefore, when Revelation spiritually calls Rome to be "Babylon," it means Rome, NOT Babylon. This face becomes key when attempting to interpret it.

*Read Article Why is the "Great City" of Jerusalem Figuratively Called "Sodom and Egypt" in Revelation 11:8?

Another example of this is seen in reference to the death of the two witnesses of Revelation 11:8: "Their bodies will lie in the street of the great city, which is spiritually [figuratively] called Sodom and Egypt, where also their Lord was crucified." Now, was Jesus Christ ever crucified in either Sodom or Egypt? Answer: No, but Jerusalem is being referenced there as being similar to both Sodom and Egypt at the time of Christ's crucifixion. Therefore, understand, this exact same kind of figurative dynamic is seen within the Old Testament, as well, e.g., Isaiah 14:1-23, speaks of a "King of Babylon," that too many preachers hastily interpret the Antichrist must therefore be of Babylonian [Arabic] descent, and too many times, from that one Scripture alone. So when Isaiah 14:22, tells us God's destruction of "Babylon," they wrongly interpret it to mean God's destruction of Antichrist's future Islamic kingdom. So how do these same preachers read Isaiah 14:25, that states God will destroy "the Assyrian?" They too easily interpret the coming Antichrist must be Assyrian. It's absolutely ridiculous. You see their mistake now. When God labels one city like Rome, as another, like "Babylon," He is saying that from his point of view, Rome (at the time of the first century, and again during Antichrist's reign) remind Him of Babylon, and the things ancient Babylon did, i.e., witchcraft, immorality, murders, lying, thefts, etc. Sadly, when a Christian preacher is reporting that the future Antichrist must be a Syrian, or a Babylonian, or a Persian, and thus, Islamic, he is severely misinterpreting the Scriptures to fit the events of the day. Since 9-11, when America went on its crusade against those same nations, many American preachers, perhaps in their own latent racism, deceived themselves into believing that Satan was rousing the "evil nations" of the east, against the supposedly "holy nations" of the west, and that all of it must somehow befit Daniel and Revelation's prophecy. If that could get any worse, even more preachers today are misinterpreting the Scriptures to make it seem the Antichrist is a coming Islamic figure, leaving the actual Antichrist completely unmentioned, in effect, helping Satan deceive the world! These same false teachers will tell their flock that the critical Scripture of Daniel 9:26, that when correctly interpreted proves a Western leader to be the Antichrist, proves an Eastern Antichrist instead, because, in their words: "the ancient Romans used Syrian army conscripts, meaning, only Syrian conscripts destroyed the Temple and Jerusalem, not Romans." Of course, their misinterpretation of Daniel 9:26-27 only further proves Antichrist must be of European descent, because he that followed the order to destroy the Temple in 70 AD, was the son of Flavius Vespasian, called 'Prince' Titus, who was certainly of Roman descent, not Syrian.

*Read Article Does Daniel Himself Debunk the Entire Assyrian Antichrist Theory of Some Christians Today?

NOTE: The confusion is easily determined, however. Daniel 8:9-12 describes Greece, and its Hellenistic leader Antiochus Epiphanes IV, while being born in Persia, was of Syrian descent, who under the order of Greece, desecrated the Jerusalem Temple (about 200 years before Titus did), causing it to be made desolate (of Jews), again. So when Christ Himself compared the coming Western Antichrist with Antiochus IV, in Matthew 24, one can determine where, at least, some of the resulting confusion lies among would-be interpreters. Interestingly, after Christ ascended, He made sure to place great emphasis that Antichrist will be of European descent, exclusively, in Revelation. In fact, by the time we reach Revelation 13, John is made witness to an amalgamated image of a Beast rising from the sea, having the "feet of a bear, body of a leopard, mouth of a lion." The leopard, as used there, was to evoke the Macedonian, Alexander the Great, who is yet another Greco-Roman (European) war leader, and he, like Antiochus IV ('mouth of a lion,") is also mentioned in Daniel 8, just a few verses after Alexander is referenced to. Even so, following that line of succession, which, even according to Nebuchadnezzar's dream, transfers from Babylon, to the Media-Persian, than to the Greek (notice, NOT Syrian, as Antiochus IV was under Greek authority), finally ends with a dual manifestation of the Roman (from feet to ten toes). As such, Antichrist will arise out of the "revived" European Roman Empire, even the "ten toes," as it were, not Damascus or Medina, nor Constantinople. The ten toes represent those ten nations coming (post-Collapse) that Revelation states, "have power one hour with the Beast." The Scriptures themselves are quite clear on this despite the confusion of those forcing an interpretation against modern radical Islam, because of current convenience. Bottom line, the Antichrist cannot be Islamic, because the Antichrist is given power in the world by those who actually have power in the world. That being the case, who wields the greatest power in the world, and has long prepared for the Antichrist going back to the beginning? Not the Muslims. Who was the first murderer? What race has single-handedly created countless numbers of secret societies down thru the ages, whose dedication belongs only to Satan, and to a lesser extent, his Angels? It wasn't the Muslims, as descendants of Abraham who actually believe that they honor God. Neither are Muslims holding any of the greatest of secrets, or are the richest and most powerful entities in this world, going back centuries, while Satanic secret societies, starting from at least the crusading Knights Templars, quickly grew to become the richest organization in the world to the point of having both Kings and Popes indebted only to them. Have any poor Muslim nations, including the Saudi's (before the industrial age) ever had the richest people and nations on the planet indebted to them?

*Read Article How this Fallacy of a Babylonian-Syrian-Muslim Antichrist Originated

Despite that, some Christians still force this most linear interpretation of theirs by saying that it was only Syrian conscripts within the Roman army who destroyed the Temple and razed Jerusalem from 66-70 AD, which is a bit like saying Romans didn't lay their hands on Jesus Christ and crucify Him, the Syrians did. It is well understood that Rome's forces encompassed Jerusalem in great numbers at the time of Christ and thereafter. While true, Rome did conscript forces from conquered lands, those same forces were no where close to the numbers it would require to achieve the mammoth undertaking and sustained brutal campaign of destroying Jerusalem and its Temple, amidst the tens of thousands of zealous Jews who died defending both. Certainly then, Rome would not have left such an important task to mere Syrian conscripts, the notion is patently ridiculous on its face, but this doesn't deter some from teaching it. Since the Arabs of the time did have malice against the Jews, is precisely why their legions, under Rome, were not sent to Israel. They were placed in the outer lying areas of the Roman Empire, which at that point included everywhere from the Holy Land to Britain itself, far from Israel. Lawful Rome wanted an easy occupation of Israel, and didn't want anything inciting a war that wasn't in their timing, if they could help it. Rome was certainly aware that the Jews were looking for any excuse to incite a full-blown rebellion at any moment. This was true in Christ's time, and became even more true nearing 66-70 AD. Thus, Roman soldiers saturated Israel's towns and cities, and certainly, Jerusalem itself, right up until Jerusalem and its Temple were destroyed by Titus in 70 AD, by Roman soldiers, of which, there were plenty in and around Jerusalem at that time. What race controls The Order even now? Certainly not any Syrian or the Arabs given the much more ancient stranglehold that the Western Occult powers, such as Anglo-Freemasonry, has in their complete global control over all media and every social industry, including global banking but not limited to Western academia, since the Crusades. This would make the deceptive lie some Christians are purporting today, that Antichrist must be Syrian, merely because God compares the end-time Beast to Egypt's "Pharaoh" or the "King of Assyria" a grand Satanic deception spreading through the Churches, one of many, in fact. God's 'spiritual' comparisons with past Arab or Persian Kings with the future Beast, are just that, for archetypes and foreshadows of what attributes the coming Antichrist shall have in himself. For example, when God compared the coming European Antichrist with Egypt's Pharaoh, He is telling us that, like Pharaoh, the Antichrist of the Great Tribulation period shall lay hold of the Jews, and not let them go, despite God sending all kinds of similar plagues in the Last Days, as He did in Pharaoh's time. So, in this way, is God informing us of the Western leader's future attributes and personality, by directly comparing him to those despotic Kings, pharaohs, and rulers, that we've already been made witness to, in the Old Testament.

*Read Article Jewish Press: Arab Media Report 'Antichrist' Born in Tel Aviv Israel and is 40 Years Old
*Read Article Jews Are Waiting for a King to Come Who Will Follow Temple Laws in Rebuilt Temple

So while false teachers are telling us today that the Antichrist must be Syrian, we should remind them that God also compared Antichrist to "the King of Tyre," "the King of Persia," "the King of Assyria," "the King of Babylon," and closer to my point, "the King of Grecia," as well. Those who still want to take today's headlines and make an Islamic Antichrist out of a current Syrian President, for example, need only be dismayed by a single Scripture in Revelation (17:18), citing that the future city of the Beast already controlled the earth in the first century, even citing it is the same city upon which has "7 hills." Only Rome fits that past and modern description. Only Rome is cited in Revelation as the Antichrist's spiritual base of power, not Mecca, nor Medina, or even Babylon itself. This brings to mind another aspect, if one is to correctly interpret God's prophetic Word. pay close attention to Revelation 11:8, which states: "And their dead bodies [Two Witnesses] shall lie in the street of the great city, which spiritually is called Sodom and Egypt, where also our Lord was crucified." Read and understand, our Lord was certainly NOT crucified in either Sodom nor Egypt, but that because of Jerusalem's evil, God is comparing merely comparing Jerusalem with Sodom and Egypt, spiritually. Again, they are misinterpreting Daniel 9:26, for God is not telling us of the nationality of the coming Prince, or his people to be Assyrian, but He has well used archetypal descriptions as a way of informing us about the future Beast's own spiritual profile and attributes. Interestingly, when God does want to reveal a bit about that coming Princes' nationality and heritage, in Daniel 9:26, He did so, which is why were given Daniel 9:26 to begin with. "The people of the Prince to come" was always to be correctly interpreted as those who carried out Titus' orders, of the Roman Army, in the most traditional sense, and God is NOT the author of confusion, but Satan. This was the entire purpose behind the ruse that is today's 'War on Terror,' not that the war itself is not real today, but how we originally entered into a war with Iraq, after September 11th 2001 was entirely manufactured by those who controlled the 'Skull and Bones' Bush presidency. The rise of Islam and its terror networks was the intended result, by which, Satan is given cover for his even greater plans toward human extinction that fall to his Antichrist Son, the seemingly benign figure of light who arises after the false Antichrist's coming Collapse of the present system. But this is precisely what Satan is doing already, causing the world to be hyper-focused by all the evils being perpetuated by ISIS and radical Islam, whilst providing the perfect cover for his white knight, whose own faked global humanitarian agenda is controlled by secret handlers. Is not Satan that sinister? I can tell you he is. Does not the Scriptures themselves explain that the whole world will marvel at the Beast, and willingly follow in his New Order after the coming Collapse? It most certainly does. So this new idea that God actually meant Syrians destroyed the Temple in 70 AD to be one of great error, even heresy, which in turn becomes very effective in hiding the Antichrist's true European heritage, behind a Syrian skirt.

*Read Article ISIS Made Sure to Avoid One Prophecy about the Antichrist -A Must Read

It's therefore sad to note, that we Christians have not gained any more correct insight, collectively, in all these many decades regarding Daniel's prophecy, despite God telling Daniel that all of this would be correctly revealed in the end time. In fact, Christians were right the first time, when we all believed, in unison, that Antichrist would be European. This was before September 11, 2001 completely warped some people's convenient (or racist) thinking to believe Antichrist now has to be Islamic, because they want to fit today's ISIS headlines too conveniently into the Bible's prophecies. I tell you, 9-11 certainly hasn't affected God's vision to Daniel one bit. In their false interpretations, however, are many Christians today only helping Satan deceive the rest of the world in his presentation of an obviously evil Antichrist figure who brings about a false Armageddon, just so Satan's actual Antichrist can later rise to power in the aftermath, appearing as a Global Messiah with only good intentions of rebuilding the world. Instead of bringing global despair, death, and war, like the False Antichrist will bring, the actual Antichrist will bring only peace, harmony, love and hope, at first. Now you see just how wickedly intelligent Satan truly is. His hatred for mankind is so great, that he'll present man the ultimate Trojan horse filled with everything man desires most: peace, freedom, security, and prosperity, in order to outright destroy man. In his own eternally wicked mind, nothing pleases Satan more than man willingly dying in his own unrepentant sins, with God forced to give those souls who deny Him, an eternal death. As such, Satan is actively deceiving the Church today with all manner of things to make it seem his Antichrist is Islamic, if only to better hide his Son behind a deluge of lies to better protect his true identity. Again, in the most simplistic and linear way imaginable, some Christians desperately want to connect the future Antichrist with Arabs because it's an easy fit given the current headlines since September 11, 2001 - but understand this one truth, just as God has a Chosen People he works thru since Adam, so does Satan, since Cain. Who can deny that Satan's true power rests in all of those European secret societies, even as its only they who control this world and all its industries? In comparison, Arabs have almost no power in this world other than the Saudis who own some of the oil that runs the global-Masonic industries. But not even that fact is taken into account by Christians who can only see Satan's evil hand everywhere within Islamic radicalization.

*Read Article The Antichrist Ascends out of [Europe] the Coming Revived Roman Empire
*Read Article How Today's European Union Morph's to Become the Antichrist's Kingdom
*Read Article Paving the Way for an End-Time 'Hitler': The European Antichrist and Agenda

Christians wanting so badly to force an Islamic interpretation of Revelation and Antichrist, do so as a knee-jerk reaction to today's current events regarding ISIS and terrorism, not realizing Islam will largely fall after the coming Battle of Gog and Magog, when God destroys the Russian and Islamic forces aligned against Israel. When Islam falls, the Jewish Temple will rise, and afterward, so will the Antichrist. Bottom line, when the Scriptures carefully explained that the "people of the Prince to come" would be European by way of Rome, it meant exactly that. Daniel 9:26-27, interpreted correctly, is clearly telling us that a Prince will be born, in Europe, but more specifically, in the Roman port city of Londinium (modern London) and that he shall later become a King who rises knowing dark sentences. One should remember here that today's European Union itself saw its own rise begin in a 1957 trade agreement signed in Rome between the nations of Europe that led to the European Common Market, and later, the EU, of which the final Kingdom of Antichrist is yet be based after the dissolution of the EU to become that Revived Roman 10-nation confederacy spoken of in Revelation. In other words, Rome's connection with today's EU, and Britain specifically, will serve its purposes for the present 'Old Order' but after its collapse, shall Europe go on to set the stage for its New Order that will see a future United Kingdom lead a 10-nation "Revived Roman Empire" that is to arise in its wake. Furthermore, any actual research into the Windsor lineage proves their Occult-Cainite heritage that time and again is shown to be Satanic in origin, thus, even the Scriptures making it known that he worships a god whom his fathers knew not, tied in with his knowledge of Occult evil shows how he later becomes possessed of Satan who then grants him temporary power over death itself, culminating in the Antichrist's counterfeit resurrection, and in the way Antichrist is able to defeat the Two Witnesses, etc. I wasn't going to say this, but those who have adopted this false theory into their hearts of a coming Islamic Antichrist, aren't sounding like the Christians we knew when 'The Late Great Planet Earth' was still a best-seller (Hal Lindsay proving the Antichrist is a European) but Christians today are sounding more like ISIS' most staunch believers, and even a bit like the Mullahs of Iran themselves, who claim a great Islamic leader is coming soon. Interesting that. Satan has them all in derision, as prophesied. Even more disturbing than Satan so easily deceiving the world with such a plan, is how some Christians today are actually helping in the Satanic agenda of his European Antichrist, by spreading the rumor that Antichrist must be Eastern and Islamic. Is he, or has Satan worked a confusing ruse here to keep the majority off the track of the actual Antichrist arising out of the West? Let's explore further.

*Read Article Iran's Supreme Mullah [Leader] says: 'The Islamic Messiah' Is Coming Soon
*Read Article Christian Author Joel Richardson says: 'The Islamic Messiah' is Coming Soon

Again, the coming "Islamic Antichrist" only exists to better hide the actual Western Antichrist coming, which also serves to make it appear that Nostradamus was correct in his prophecies, we must then strongly consider the largest exporter of Islamic terror in the world is not ISIS, but Iran. It is Iran (Persia) that not only predates ISIS by thousands of years, but fully expects an Islamic Messiah to arise who shall force the world to convert to Islam, en masse, or else face a nuclear holocaust and certain death at their hands. That is precisely the narrative coming out of Iran today, not to mention Iran actually wants to start a dreadful war with Israel that they've estimated will bring forth their Imam Mahdi to bear. This is why the hardline Iranian government desires nuclear weapons in the first place. There is something else to consider with all this. In those Quatrains that Nostradamus wrote regarding this "Third Antichrist" figure, which many connect to his Quatrains regarding Islam and The Mahdi as its end-time Islamic Messiah, Nostradamus seems to be making the case that there's a way we'll know when, and if, any such character is this Mabus/end-time Antichrist, because there is to arrive a Comet that appears overhead at the time Mabus rises and is soon afterward, killed when the Comet passes. Such a great destruction will immediately happen after Mabus is killed, and the Comet passes, that it negatively affects the entire world with famine and disease in the Comet's wake. What is concerning there, is how in recent months, such as on January 9th 2017, where we only had two days warning before a previously unseen asteroid passed between the earth and the moon. It wasn't in any way "apocalyptic" in nature, and missed our planet, but how long will it be before one does enter our gravitational pull and strikes the earth with little or no warning whatsoever? Wasn't it our own Lord and Savior Jesus Christ who announced that He would come like a "Thief in the night," also unexpected, much in the same way a 'killer comet' or asteroid could radically change life as we know it on earth? If you've read my Rapture webpage, you're already aware that Christ's returning for His Church falls on a very unexpected day coupled with an event that I refer to as the Collapse. The Scriptures tell us to be "prepared for such a time as not when we think the Lord is coming." This Collapse of the present world system might come by way of a war, or a comet striking the earth, or as I believe, both. In fact, I believe that the Battle of Gog and Magog, that's also to take place unexpectedly, as Ezekiel 38:13 seems to indicate, will occur and after God has finished destroying the armies of Russia and Iran, and their allies, God next turns to the nations that "dwell carelessly in the isles," meaning, those nations that have dealt carelessly with Israel. Think not that America couldn't be included in God's coming judgment, therefore. Trump is making great concessions toward Putin from behind the scenes and God knows where Putin ends up in attacking His people. Regardless to whom and which side Nostradamus served, as well as where he obtained his prophecies for the future, he has done our generation a service in warning us all that it will be a great war and a comet that brings in the next 'cleansing cycle.' However, Nostradamus has also fallen into the belief that this "New King" coming (see C6 Q24) will be "supreme in rule and goodness" (see C5 Q41), which would make Nostradamus to fall under the sway of believing the lie. Interestingly, again to his credit, he did also write in C5 Q41, this line: "...his supposed Golden Age will become as brass" which will in the end ultimately prove to be true.

*Read Article The Islamic State Seeks the Battle of the Apocalypse
*Read Article The Mahdi: What Islam Expects from its False Messiah
*Read Article Nostradamus Predicted a Third Antichrist He Called Mabus
*Read Article Walid Shoebat: 'ISIS leader Abu Bakr Al-Baghdadi is the Antichrist'

To read Nostradamus and to take his writings at face value, as most do, then he does serve Satan's coming deception in regard to his so-called "Third Antichrist." Nostradamus would have you believe that a turban-wearing Islamic leader shall be the final Antichrist, he enigmatically refers to "Mabus," as he called him. This goes directly against what God tells us, so if anything is at face value, its that Nostradamus himself relied on deceiving spirits. For even while there might soon rise up an Islamic leader whom the Muslims will announce is their "Islamic Messiah," and this same man will start a great war with the West, even he in no way could be the Biblical Antichrist. Thus, Nostradamus, has allowed a desired deception to be achieved on the part of Satan's coming plan whereby Satan presents the world with the very evil Antichrist, who arises out of the Middle East, that they all expect to see, while hiding under his dark wings his true weapon against God and man, who comes after. Thus, to the world's blind eyes, the actual Antichrist arising out of Europe will never be thought to be [the] Antichrist, until it's much too late and he has already captured the world's adoration and conquered the coming cornerstone of world government. It's the perfect set-up plan that Satan has established ages ago, perfect in its global deception, perfect in its lying execution, and it will work. In other words, just as I have been saying for many years in earlier versions of this website, there is to come a False Antichrist figure who brings about a False Armageddon scenario, all to help in the world's deception from which the actual Biblical Antichrist can later rise in the 'apocalyptic' aftermath, speaking words of great world peace, unity, and global reconstruction, which by then the world will entirely accept without question, falsely thinking that "the Islamic Antichrist" was Antichrist, and he was killed back in World War III, therefore this coming King who arises to world prominence afterward, is portrayed by Nostradamus as a good man who only wants to help rebuild the world along peaceful lines, which certainly isn't providing us the full or factual account. You must give Satan credit however for such a perfect deception, whereby he will so easily deceive much of the non-Christian planet, because of their own Biblical ignorance and/or lack of knowledge/belief of the writings of God's true prophets, Nostradamus certainly not counted among them. Interesting, that.

*Read Article Armilus: the False Messiah/Antichrist of the Jews
*Read Article Armilus: The False Messiah Equals The Antichrist
*Read Article Armilus: The False Messiah and the Arrival of Antichrist

The misinformed, deceived, and misguided people who claim that the Antichrist must be Islamic also cannot grasp that by the time the actual Biblical Antichrist comes to power, the religion of Islam itself shall all but cease to exist. I delve more in detail about this in the next article, explaining that after the Battle of Gog and Magog, when Russia and its many Islamic allies, including Iran, seek to destroy Israel, thus placing Allah in direct confrontation with the God of Israel, it shall become Allah's miserable failing against an obvious greater, living, all-powerful, supernatural Divine God in Heaven that favors Israel, that shall spell doom across the whole Islamic world. So great will be Israel's supernatural win, and "Allah's" glorious defeat, that it shall put the final nail in Islam's own coffin once and for all. As a direct result of the world realizing not only does a spirit world exist, and a God over it, shall Israel itself change. Just as in ancient times, when the people of Israel literally saw the Hand of God pluck them out of their enemies' hands, and as a result, they turned toward God, so too will the modern nation of Israel once again turn toward the same God who has divinely protected them, from what would have been their complete and utter destruction. However, as I have mentioned before in this website, and been reporting to you for over twenty years now, because the Jews of ancient Israel, right up to the Jews of today, cannot and will not allow themselves to see Jesus Christ as God's own Son, the Messiah given them, God will then allow Satan's Son, therefore, to deceive Israel into accepting him as their Divine King, God knowing that their epic fail of a choice will ultimately lead them to finally see Yeshua as Israel's only Divine Messiah, and King, literally sent to them from God the Father, Himself. And so, Israel shall have its own glorious defeat, at the hands of the Antichrist, their so chosen Messiah, and he will halfway into his global reign, turn and seek out their complete annihilation and thus seat himself in their Temple. Only then, with Satan taken over Jerusalem, and all of Israel, and the world, will the Jews know they have gravely erred, and seek God to give them His chosen Messiah to save them. Enter Jesus Christ. God has planned this from the Beginning, and Jews will finally awaken to the fact that Jesus Christ was their God and King, "the Holy One of Israel" all along, throughout their long history as a people and nation. Only at Christ's Return to Israel to destroy the Antichrist, which is the Day of the Lord, and Armageddon, when Christ descends from the clouds unto them in the same manner He had ascended from the Mount of Olives, will Jews finally understand the meaning of God's Name, I AM that I AM, the Father and Son, and together with their shared Holy Spirit, is the Holy Trinity Divine, and their One God. Now, those who cannot be made to understand that the Antichrist will not be Islamic, can at least rest in the fact that at least the Beast's lineage is already believed to be connected to Muhammed himself...

*Read Article Historians Believe the British Royal Family is Related to the Islam's Prophet Muhammad
*Read Article The Antichrist is Not Going to Appear to be Evil or Unrighteous at Tribulation's Start

Israel will unwittingly call the Antichrist, *their* "Messiah" for at least the first half of the Tribulation. Further, this same Cainite Anglo-King will control most of the world's wealth by that time, enough to institute an established and trusted global financial system based on the so-called Mark of the Beast, that people will at that time, want to take upon them, knowing the horrors of the former global chaos that came as a result of the coming crash and cataclysm that makes the entire planet go dark. And so, who already controls much of the world's wealth today? While Saudi Arabia is catching up, all of their relatively recent obtained riches from oil still pale in comparison to the much older and established riches amassed by American money barons and, moreover, wealthy Europeans since medieval times, not to mention that Anglo-European secret societies actually control wealth in this world, since the times of the Knights Templar, who were the first bankers, holding much of European aristocracy in their debt. No, despite the deception of others, the Antichrist cannot be Islamic, as must be able to in some way connect his lineage to that of King David, of which only a European-descended, so-called "Grail King" could do. Therefore, whenever you see anyone, Christian or otherwise, claiming the leader of Iran, Syria, or Babylon, is the Antichrist, know you are hearing someone who only helps in Satan's overall agenda, and not God's. Speaking to the seeming accuracy of Nostradamus, something that before September 11th, 2001, was hard to believe, and only Nostradamus claimed, was Islam would rise in the early years of the 21st Century and "invade" Europe. Now, while Europe will never be controlled by Islam, or its sharia law, Islam certainly has made a sudden resurgence (since 2001) all across Europe, and especially within France, the very nation Nostradamus was concerned with most, yet also Britain. As such, knowing the possible dark powers behind his prophecies, they still can shed some light and fill in certain gaps which the Bible would rather leave silent. As such, Nostradamus even gave a name for his Islamic Antichrist figure, that being "Mabus," so looking around in the Islamic world today, do we see a sign of this Mabus figure, the one who will usher in a great war against the West? Not as yet, however, one need only look to see the rapid rise of ISIS to determine how fast such a leader could arise to reignite radical Islam's desire to dominate the world given that ISIS is currently still attempting a resurgence after being nearly decimated in Iraq and Afghanistan.

*Read Book The Coming Antichrist Will Be Proclaimed as the 'Jewish Messiah' in Israel
*Read Article Archaeologists Find Evidence of Jerusalem's Destruction 2,000 Years Ago
*Read Article How Today's European Union is Patterned After the Ancient Roman Empire
*Read Article Anti-Semitism Still on the Rise Across Europe 'Worst Since Hitler's Third Reich'

Might such a future leader of ISIS-K claim to be Mohammed (Mabus), in the flesh? It would be the perfect fit, and thus best fulfill the role of the coming False Antichrist, from which the world would then believe the Antichrist has come, and, he is Islamic. Oh how wickedly intelligent Satan truly is in these last days, to make it appear *his* "Righteous Messiah" is someone who comes after "The Islamic Antichrist," as to make the actual Antichrist appear as some kind of benevolent humanitarian of peace who comes to clean up the evil mess left behind by "Islam's Messiah." Those who believe the Antichrist must be Islamic, and of African, Persian, or Syrian Islamic heritage, specifically, have obtained this belief from a mere two Scriptures in Daniel, which cite: 'He [Antichrist] shall stretch forth his hand also upon the countries and the land of Egypt shall not escape. He shall have power over the treasures of gold and of silver and over all the precious things of Egypt; the Libyans and the Ethiopians shall be at his steps.' What these people fail to understand is how Antichrist neither has to be Islamic or African to sweep across the nations of the world and plunder all their precious resources. Anyone with even a faint knowledge of world history knows about England's wars in Africa that were waged because Great Britain saw Africa as nothing more than a literal gold and diamond mine by which they could fund their expanding empire. Furthermore, any serious study into the Scriptures can conclude that such undertakings originated not with man, but with Lucifer himself, who trafficked earth's natural resources and heaped its precious things unto himself, for his own gain and honor, as mentioned in Ezekiel 28:16, 18. So when you then take into account that Prince William has Royal ancestors who have plundered and looted Africa for its vast natural deposits of diamonds and gold before, and to this day have companies like DeBeer's who provide a steady stream of wealth placed into the Royals' Bank of England, in the Windsor name, you can then better interpret and appreciate Daniel's prophecy about having power over all the precious things of Egypt, Libya, and Ethiopia, whose three place names being the ancient metaphor and cultural figure of speech for invoking the entire continent of Africa.

*Read Article How the Supposed "Islamic Antichrist" Reflects Our Era's Own Anxieties

Moreover, when looking out toward every one of the so-called Antichrist candidates alive today, there is only one of European descent [read Daniel 9:26], Prince William, who has a well-known love affair with modern Africa. As William himself explains it, he loves the African continent for its people, diversity of organic wildlife and safari hunts. He even decided it would be the most perfect place in all the world to propose marriage to his fiancé, Kate Middleton. Therefore, Africa certainly will play a role in the Antichrist's future reign, but for none of the reasons cited by those who believe that the Biblical Antichrist must be Islamic. Bottom line, all those who claim an "Islamic Antichrist" is the Biblical Antichrist, have used the Scriptures to delude themselves. As such, these same false teachers, like Walid Shoebat and others, have zero clue to what the European-based Satanic secret societies have been preparing for centuries. What today's American Christians seemingly come to grips with, because of the extent of their own biases and simplistic interpretations of the Bible, is that the Antichrist will look much more like them, than any classic depiction of evil incarnate, which in their minds equates to those having dark or black hair, "evil beards," and dark eyes, again, simplistic thinking, at best. God also felt it important to explain to us the nationality of this King, explaining (in Daniel 9:26) that he will be of the people that destroyed Jerusalem and the Temple. Now, despite the new theories arising among "Islamic Antichrist" believers that, according to them, since many foreign and Arab militaries were conscripted into Rome's army at that time, supposedly having high numbers in Jerusalem who fought for Rome, is why the "Islamic Antichrist" theory has taken root among those who only want to see the most stereotypically Arabic Muslim possible, to fit their idea of the Satanic Antichrist, despite such a theory being pure conjecture and hinging on if Rome's armies in Jerusalem circa 70 AD were actually of Roman descent or made up of foreign fighters from Syria.

*Read Article Absolute Proof That Christians Who Promote an Islamic Antichrist are Helping Satan

In conclusion, perhaps ironically, it is Nebuchadnezzar's own God-given dream that finally puts the "Islamic Antichrist" theory to rest for all time. His dream of a statue prophesied a shift of the Satanic mantle of power from the people of Mesopotamia, being given to Europe, and through Europe's "ten toes/horns" to the "eleventh horn/little horn," the Antichrist himself. Of course, what is really being prophesied there are Cain's lineage finding its way from the ancient Mideast into the power structure of Europe. Within that, Daniel 9 plainly tell us that "The (Antichrist) Prince to come" is "of the same people" who were behind the destruction of first century Jerusalem and the Temple, to which everyone knows, were the Roman's, and this despite whether or not the Roman's used a specific Syrian attachment that day to carry out that destruction, it was only the European Romans that devised the fall of Jerusalem and its Temple. Sadly, it seems some Christians have gone too far out on a limb to force an interpretation that at the time, made sense for them regarding the West's war with Islam. Understand, Satan is considerably more intelligent than most Christians are giving him credit for, despite God's ever-present warnings in the Bible to just that. Indeed, the Scriptures themselves prove that Antichrist will not only not regard "the God of his fathers." And so there it is. With this one Scripture all by itself all but proving the Antichrist couldn't be Arabic, as their pagan moon god "Allah" would have been rendered as "god" and not capitalized as "God," thereby, showing us that Antichrist must be of those peoples who once worshipped the God of the Bible, meaning they were either of European or Jewish descent. Moreover, it is that prophecy which was given to us by our Lord Jesus Christ Himself that cuts through all the fat and marrow that have collected in people's minds since they first heard an Antichrist was coming. Jesus said that "even the very elect would be deceived" by what the Antichrist and False Prophet deceive Israel with. So what are Christians deceiving themselves with today? When they look around to search for Satan's Man of Sin, why is it they start and end their search among Arabic or Persian peoples whom Jews would never dare hope to call their "Messiah?" At the same time, why is Satan clearly putting forth all his efforts in a certain Anglo-King of Europe, and toward making him appear to be as descended from King David? Why? Because Satan's target for deception and ultimate destruction is none other than Israel, not Arabia. In other words, this coming European King, who arrives long after the final war against ISIS, shall, through some very deceptive information released into the global consciousness of that time, be believed to have a lineage that will be touted to be descended from Israel's ancient King David -- something which no Arab could ever claim, but British Royalty can and already does claim. That said, leave it to the Word of God to finally put man's debate to rest on Antichrist's actual European identity. The proof is found in the Book of Daniel where Christ and Gabriel show us how Daniel was informed that the Antichrist would come out of the West - without saying either Roman or Europe, for both hadn't come into existence yet. God instead uses the ancient Greek empire and "the West" to denote the future Revived Roman Empire of the Antichrist. Read with intent the following verses...



And as I was considering, behold, an he goat GOAT CAME FROM THE WEST on the face of the whole earth, and touched not the ground and the goat had a horn between his eyes... Therefore the goat waxed very great and when he was strong, the great horn was broken and came up four notable ones toward the four winds of heaven. And out of one of them came forth a LITTLE HORN [Antichrist], which waxed exceeding great toward the south and toward the east, and toward the pleasant land [Israel]. [Northwest of Israel sits the whole of Western Europe.] And it [Little Horn/Antichrist] waxed great, even to the host of Heaven and it [Antichrist] cast down some of the host and of the stars [Holy Angels] to the ground, and stamped upon them. Yea, he [Antichrist/Satan] magnified himself against even the prince of the host [Jesus], and by him [Antichrist] was the daily sacrifice [in the new Third Temple in Jerusalem] taken away, and the place of the sanctuary [Temple Mount] was cast down. And a [demonic?] host was given him against the daily sacrifice by reason of transgression, and it cast down the truth to the ground; and it practised, and prospered. Then I heard one saint speaking, and another saint said unto that certain saint which spake, How long shall be the vision concerning the daily sacrifice and the [Antichrist] Abomination of Desolation be?

And then I heard a man's [Jesus'] voice between the banks of Ulai, which called and said, Gabriel, make this man to understand the vision. So he [Archangel Gabriel] came near where I stood: and when he came, I was afraid, and fell upon my face: but he said unto me, Understand, O son of man: for at the time of the end shall be the vision. Now as he was speaking with me, I was in a deep sleep on my face toward the ground but he touched me and set me upright. And he said, Behold, I will make thee know what shall be in the last end of [Satan's] indignation: for at the time appointed shall THE END be ...the rough goat is the King of Grecia [Alexander the Great]. Now [he] being broken, four more shall arise in his place; four Kingdoms shall arise out of his [Western] nation [the Greek Empire was God's way of prophetically evoking the pre-Roman *European* empire]. In the latter time of their [European] Kingdom, when the transgressors are come to the full, a [Western] King of fierce countenance and understanding dark sentences shall stand up. And his power [via Satan himself] shall be mighty but not by his own power. He shall destroy supernaturally and shall prosper and practise and shall destroy the mighty and the Holy people [Jews]...and through a [false] peace shall he destroy many [Jews]. He [Antichrist] shall also stand up against the Prince of princes [Jesus Christ, King of the Jews] but he [Antichrist] shall be broken without hand.

Daniel Daniel 8:-13, 16-23; The Holy Bible

Then there came again and touched me one like the appearance of a man [Jesus Christ], and He strengthened me, And said, O man greatly beloved, fear not. Peace be unto thee, be strong, yea, be strong. And when He had spoken unto me, I was strengthened, and I said, Let my Lord speak for He hast strengthened me. Then said He, Knowest thou wherefore I come unto thee, and how will I return to fight with the [demonic] prince of Persia. And when I am gone forth, the [demonic] prince of Grecia shall also come. [Both the demonic arch-rulers of ancient Persia and Greece came to prevent Christ and Gabriel from revealing the prophetic truths about the future Antichrist to Daniel, but Christ prevailed.] I will shew thee that which is noted in the Scripture of truth, and there is none that holdeth [fullest extent of this knowledge] with Me in these things, except Michael the Archangel. [Despite Gabriel giving the prophetic message and interpretation to Daniel, it is Michael that will take part in rescuing the future Jewish Christian believers out of Israel proper and into the wilderness when Antichrist takes over the Jewish Temple at the midpoint of the Tribulation period.

Daniel 10:18-21; The Holy Bible


THE ANTICHRIST BRINGS THE ARABS AND JEWS INTO A FALSE SEVEN-YEAR PEACE COVENANT


Astonishingly, England believes it is the House of Israel. The tribe of Ephraim. The first-born of God (Exodus 4: 22; Jeremiah 31: 9). Its bloodline stretches back before the coronation of King David to the Egyptian Royal House, thus making it the oldest living dynasty in the world. Britain's Jewish roots are still in place. The Israeli Embassy in London is on crown land. It was Britain who created the new Jewish state. Like Joshua (Numbers 13: 16), it was an Ephraimite who led the Hebrew tribes in conquering Canaan. The Queen's sons and male heirs are circumcised by a mohel. A Rabbi dutifully visits the family every erev Shabbat.

The British Royals Have Jewish Ancestors

Queen Elizabeth II apparently gave the Nazi salute in 1933 as a 7-year-old. After this was revealed, the president of the Board of Deputies of British Jews said, "It's really important for us not to judge this event with hindsight. Obviously, the Nazi salute now carries horrible memories and bitterness for us, but I do not think for one moment that it would be appropriate for me to suggest that the full horror of Nazi Germany was known at that point." The Jews of England generally like Queen Elizabeth. As Simon Sebag Montefiore says, "Members of the royal family routinely attend many, many Jewish events and support Jewish causes and charities. Something regarded as totally normal here. And rightly so."

Jewish Conspiracies Surrounding British Royals

The British monarchy and its prime ministers and Foreign Office fabricated British Israelism in the nineteenth century, from earlier versions of the story. They claimed that Queen Victoria was descended from the Biblical King David and was thus a descendant of the Davidic family tree that produced Jesus. They taught that the tribes of Israel wandered into northern Europe; that by this supposed genealogy, the British are the real Chosen People, and the British Empire is thus God's empire.

http://watch.pair.com/templar.html

It is true that Freemasonry was practiced in Solomon's Temple as the ancient mystery religion of Egypt & Babylon with its heathen gods and rituals; "abominations" [prohibited] by the Lord, who judged Judah and Israel by sending both nations into captivity for their disobedience. It seems that Solomon created a lodge in the first Temple which was attended by seventy men of the House of Israel. Ezekiel the prophet also describes an inner chamber in the Temple where these elders worshipped "every form of creeping things, and abominable beasts, and all the idols of Israel. A proper understanding of Ezekiel 8 is therefore needed to understand the type of idol and ritual which will be reestablished in the Temple of Solomon which will be rebuilt by a modern Knight Templar who will be the Antichrist.

http://watch.pair.com/templar.html

Today's Scottish Templars have become pro-active in contemporary events. They have been granted special "consultancy status" with the United Nations and their current project is to bring Jerusalem's Dome of the Rock under U.N. control.

http://www.mythomorph.com/secrets_of_rosslyn_chapel

All the kings of the world will assemble in the great city of Rome, and the Holy One will shower on them fire and hail and meteoric stones until they are all destroyed. From that time the Mashiach [read: Antichrist], will begin to declare himself.

Source: Modern interpretation of the Jewish Zohar I, Va'era 119a

Thus shall he [Antichrist] do in the most strong holds with a strange god, whom he shall acknowledge and increase with glory, and he shall cause them to rule over many, and shall divide the [Holy] Land for gain.

Daniel 11:39

✠ How the Coming Framework for Middle East Peace Sets the Stage for Antichrist
While any potential false "Islamic antichrist" may or may not arise, it remains clear that the actual Antichrist will initially be seen to be Israel's greatest ally, while holding his hatred for them inside his darkened heart. Remember, it was Britain who created the new Jewish state of Israel, and left the Palestinians there to rot within Israel, posing a destabilizing issue for the Israeli's on purpose. Certainly, any human attempt by anyone to broker another peace deal this late, for example, one with a framework of seven years, will meet in failure, and only serve as the basis if that ill-fated seven year covenant, by Antichrist to come. Of course, we know today that these same two nations which ironically happen to be nearest Israel, bordering it on either side, and contain some of the most radical Islamic jihadists, have governments who have formerly made peace treaties with Israel, which they are still bound to, despite whatever the Islamic population of both Egypt and Jordan think about Israel. Amazingly, as God would have it, there have been fast moving events of late, involving both Egypt and Jordan stepping up their attacks on radical Islam, utilizing their military air power to strike at the heart of ISIS. Whatever the specifics of the coming Mideast Peace dealings will eventually have regarding Jerusalem, we know it is doomed from the start and won't last simply because it will take the Antichrist himself to "confirm" it. As mentioned, Daniel 11:1-20 proves that there shall come several events between the Battle of Gog and Magog's aftermath, and the arrival of the Antichrist. Suffice to say, Israel will sign some form of a peace treaty between it and its formerly hostile neighbors at some point after the Magog Battle, and before the arrival of the Antichrist, when he confirms that former covenant made, for a period of seven (more) years. One element that remains intriguing to me in all this is just how God has used this period of seven years (one "shabua") before in regard to Israel's peace and security. For example, on March 26th 1979, Israel and Egypt signed an historic peace treaty that remains intact to this very day, and yet two periods of seven years later came the equally historic September 13th, 1993 'Oslo Accords' between Israel and the Palestinian Liberation Organization (PLO), a treaty signed in Washington DC with then President Bill Clinton, and yet was officially deemed a failure when seven more years later, on September 28th, 2000, Likud party leader Ariel Sharon and his security entourage decided to visit the Temple Mount, rightfully claiming it belonged to the Jewish people, an event which immediately ignited a Second Intifada. There was a lull from any more peace dealings until again precisely seven years later, in October 2007 when President Bush brought the leaders of Israel and Palestinians into a new treaty framework agreement in Annapolis Maryland, which, it was hoped, would then lead towards a finalized treaty and end to hostilities at some point before George W. Bush left office, thereby allowing his tarnished legacy to have at least one last minute saving grace. As an interesting side note to this, in 2008 the European Union has tapped Former British Prime Minister Tony Blair to become their representative in Israel, fulfilling its goals toward ending the stalled Middle East Peace Process, taunting and pushing for its relevancy, while attempting to force it back into to the negotiating stages for both the Palestinians and the Israelis. Now, whenever this impending peace treaty is finally realized, according to God's prophetic timetable with Israel (which oddly enough, given the astounding accuracy of the shabua timeframe, seemingly hinges on all of Israel's recent peace treaties) the final treaty re-brokered by the Beast has a precise 2,550 day ("seven year") roadmap, whose end day would more than likely fall on an important feast day within the Jewish calendar, which might be a clue as to what day it begins.

*Read Article Why the British Royals Visited Other Arab Nations, But Never Israel
*Read Article Britain's Prince William [Flatters] Praises Jewish Unity at Charity Event
*Read Article Vile Man: Antichrist Obtains Honor of the Kingdom by Peace and Flatteries
*Read Article Prince William Charms the Tense Middle East on First Ever Official Royal Visit to Israel

Of why the British Royals have never officially visited Israel, they have always planned for Prince William to be the first to do so in the official capacity, of which, it was the year 2018 was chosen for him. Obviously, the future king has people working behind his scenes that meticulously arrange his important event planner and calendar, leading up to the day when he is more directly controlled by Satan himself. In this way, does the future Antichrist solicit only a positive view from Jews in Israel so that after the Collapse, Israel will only be left with a positive view of him. Again, that is all done very purposefully and with evil psychological intent by those who have been subtly guiding the young Prince since his birth and are waging a mind control war over us all. The very fact that Prince William's visit to Israel was carried out in 2018, speaks volumes in regard to the overall timing of the Antichrist's future platform of peace directed at Israel, and what form that finalized "peace" will take. Unlike other openly despotic, war-mongering Kings before him, the Satanic-possessed Antichrist deceives the world by offering it what it desires most, world peace, prosperity, and security, beginning with the most disputed and dangerously unresolved thorn in the world's side: the Israeli-Palestinian conflict. However, it should be carefully noted, the Scriptures make clear in Daniel 9:27 that the Antichrist will not actually be responsible for creating that seven-year peace treaty between Israel and its Arab neighbors, he instead merely *confirms* an obviously already existing peace covenant from the pre-Collapse era. This is important and seemingly tells us that by the time Antichrist rises to power, there will have already been a prior peace treaty between the Israelis and Palestinians. Therefore, the current roadmap leading to a "two-state solution" with Israel existing alongside a "New Palestine" with no walls between them will make such a treaty that fosters it, all the more prophetically important, not for the supposed peace it brings, but the quick destruction, which is prophesied to come immediately after, and how the Antichrist later uses it to establish his own agenda. Interesting also, while inept men like Jared Kushner are picked to handle Israel's peace, that, on this side of the Collapse, may result in that prior peace treaty subtly alluded to in Daniel 11:21-23 that serves as the foundation for Antichrist's later confirmation of it, after its designer "Prince of the Covenant" leaving the Antichrist to later be seen as the greatest peace broker for Israel of Anyone before him.

*Read Article The Geneva Peace Treaty: A Sign of What's to Come in the Future
*Read Article Why the Palestinian Peace Process is Still a Failure



Then shall stand up in his estate a Raiser of Taxes in the glory of the kingdom, but within few days he shall be destroyed, neither in anger, nor in battle. And in his estate shall stand up a vile person [the Antichrist], to whom they shall not give the honor of the kingdom, but he shall come in peaceably and obtain the kingdom by flatteries. And with the arms of a flood shall they be overflown from before him and shall be broken, even the Prince of the Covenant. And after the covenant made with him [and Israel], shall he begin to work deceitfully [against Israel], for he shall arise and become strong with a few people... Then shall he return into his land with great riches and his heart shall be against the Holy covenant, when he shall do great exploits before returning to his own land.

Daniel 11:20-23, 28; The Holy Bible

Daniel 11:22 also explains that the "Prince of the Covenant" will later be "overflown," from before the Antichrist, potentially meaning that before the Antichrist himself confirms that same Israeli peace covenant, the peace covenant's own creator/facilitator will be swept away by some disaster, which I'd interpret to be the inevitable Collapse itself, during which America falls. The only question I have there would be who exactly is that Prince of the Covenant? Two verse earlier in Daniel 11:20, we're also introduced to a "Raiser of Taxes" who appears before the Prince of the Covenant, and thus, the Antichrist himself, meaning this Raiser of Taxes will be revealed closer to our time. However, whether the Raiser of Taxes appears just before or just after the Global Collapse remains to be seen. His sooner infamy will be as follows: "Then shall stand up in his estate a raiser of taxes in the glory of the kingdom. But within few days he shall be destroyed, neither in anger, nor in battle." So he shall have a "Build Back Better" kind of plan that raises taxes to return to the "glory of the kingdom." There are relative few kingdoms in this world that the Scriptures would deem were or would be glorious. Those nations would be Rome with its religious Vatican and Roman empire (that as I've already shown is what spawned the British Empire itself, via Londonium.) The nation referenced could also be Israel, already denoted in Daniel 11 as the Glorious Land, but I believe this obvious empire being referenced is Rome, which in a somewhat lesser interpretation could include both Britain and then even America itself, as both spawned from Rome. I also believe we are currently seeing a strong archetype parallel with American President Biden and what this future 'Raiser of Taxes' will do. Both men want to raise taxes in the obvious billions to repair their respective "kingdoms" in order to bring back their former "glory of the kingdom." The line that points out "he shall be destroyed, neither in anger, nor in battle," would seem to indicate both men will seemingly die while in office. Clearly US President themselves having 8-year terms are the archetypes of not only the seven years of the Beast, but also his forerunners that rise before him, with the American presidential office itself having been designed by Freemasonry to foreshadow the tenure of the Son of Perdition. As such, the Prince of the Covenant could also be seen as the United States itself being "overflown by a flood." While the author of the coming Israeli peace treaty (the Prince of the Covenant) will seemingly die before the rise of the Beast, his plan shall outlive him when the Antichrist later confirms his former agreement for seven years. This leads me to believe that it very well could be that the Prince of the Covenant could possibly be the Antichrist himself, separated by two advents. In this potentiality, the Prince designs the framework toward Mideast peace, is then assassinated, but as the Scriptures do point out, the Antichrist will seemingly die by way of a mortal head wound, but also returns in a kind of mock resurrection to continue the plan of peace which eventually deceives Israel toward accepting him as Messiah.

*Read Article A Muslim Times Report: The Coming Destruction of the Dome of the Rock
*Read Article The Future Rebuilding of the Third Holy Jewish Temple in Jerusalem, Israel
*Read Article 2018 Israeli Excavations Reveals New Findings About the Ark of the Covenant

Another interesting person to watch in regard to the "Raiser of Taxes" prophesied in Daniel, is Emmanuel Macron of France, who has already expressed his strong desire for a united European army and increased centralization of the European Union itself. Other potential candidates for both the roles of the 'Raiser of Taxes' and the 'Prince of the Covenant,' (assuming they aren't the same person) will certainly arise out of Western Europe's strongest and most influential nations; Germany, France, and naturally, the United Kingdom. Of course, given Prince William's own stake in an upcoming Israeli-Palestinian peace treaty that he hinted in 2018 would be his life's goal going forward, and being that he actually is a prince, he is still the leading candidate for any future treaty by which the Antichrist (himself) later confirms. The Scripture revealing that the Raiser of Taxes, for example, will die however seems to rule out William, but not when you also factor in the Scripture from Revelation 13:3 that asserts the Antichrist will die and seemingly resurrect. This would assume the "prince of the covenant" and the "Prince that cometh" are, in fact, one and the same person. However, the prophecy is fulfilled, one thing is certain, by the time the Antichrist rises to power, the Jewish Third Temple in Jerusalem will either have already been built or be constructed early during his reign where the Dome of the Rock and Al-Aqsa Mosque stand today. Of course, if the Antichrist is actually behind the building of the Third Temple in any way, that alone would make the Jews adore him all the more and be the very hinge from which they could later see him as their Messiah. However, the prophecies in Daniel and Ezekiel lead me to believe that the Jews will build the Third Temple themselves, just after the Battle of Gog and Magog. What must come first for that Temple to be built, however, is the final destruction of the Dome of the Rock and the Al-Aqsa Mosque. I believe that will occur shortly before, during, or just after the culmination of the Battle of Gog and Magog, when not only Russian and Persia's armies will be destroyed, but Islam itself will fall as a result, because, as prophesied, in that day, will many nations know that the God of Israel supernaturally protected Israel, and thus, shall an age of supernatural events begin, of God, but also of Satan. That is to say, precisely 1,260 days after the Antichrist confirms the former treaty, at the midpoint of the full seven lunar years, shall Antichrist break the treaty made with Israel, and initiate a war with Israel that ends with his conquering of Jerusalem, before entering into its newly built Jewish Temple and its Holy of Holies to seat himself therein, as God. This is what Christ meant by the 'Abomination of Desolation,' to which, when the Jews see this, they are to flee into the mountains, or face death at the hands of their so-called Messiah. God knowing all of this this well in advance, certainly frowns upon all of what leads up to that future false peace covenant of Antichrist against Israel, even now. Antichrist confirms that treaty for precisely seven years, which may prove that the next peace treaty between the Israelis and Palestinians will adopt a seven-year timetable and roadmap to become negated at some point, likely by Palestinian violence involving the Temple Mount in 2022 or perhaps Israel's eventual attack on Iran by 2025, another likely catalyst and flashpoint for the coming Gog and Magog Russian invasion.

*Read Article Could Mistakes of the Past Still Haunt Jews Today?
*Read Article Britain's Anti-Semitic Turn: How Hate Demonizes Israel
*Read Article Britain's Racist Anti-Semitic Government Targeted Jews

In fact, God clearly makes it known in the Scriptures that Jerusalem, and Israel proper, is entirely God's and not to be carved up in some ill-fated accursed peace deal with anyone, human or otherwise. One way the Antichrist removes the guard of entire nations will be his policy toward the completely disarmament of the world's nuclear stockpiles by giving them over to him in exchange for global peace. We already know the world's answer. "Who is like unto the Beast? Who is able to make war with him?" In this has Satan made his fateful move against the Jewish state, knowing that once Israel has rendered itself defenseless, that it is from that point forward open to his later attack and conquest. Jeremiah's prophecy (Jeremiah 6:14 cross referenced with 1 Thessalonians 5:3) cites that there is a time coming in which the future Jews of Israel shall think they have entered into a true and lasting peace with their neighbors, only for some outside force to intervene and destroy it completely. Interestingly, when you carefully read the Gog-Magog prophecy of Ezekiel, it states that God, with God speaking, is the very One who allows Russia and Iran, as well as others, to invade Israel, yet God, in His grand wisdom, only brings about this semblance of Israel's annihilation in order to, on the one hand, force Israel to see that they need not make such accursed "land for peace" deals with anyone, because it is God's Land which He has given to Jews, fulfilling His promise to Abraham. As mentioned, the Antichrist comes into this world as the culmination of all of man's own wickedness manifested into one charismatic man born to be King. But the Beast also arrives to turn Israel's hard heart away from Satan, and back to God via Christ, ultimately. This is why Israel must endure the Tribulation. Israel has rejected Jesus Christ, the Son of David (in flesh), as well as God (in Spirit). Three years into his reign, Antichrist begins to openly curse Israel's God, and seek those who also "hate the Covenant" just before he launches his own attack upon Israel, conquering Jerusalem like Titus had done 2,000 years before, as well as desecrating the Holy Jerusalem Temple with his mocking pig sacrifice like King Antiochus IV had done 2,200 years before, and the Knights Templar had secretly carried out during the Crusades. We also know from the Scripture seen above, that Antichrist will not only forsake the Peace Covenant made with Israel, he will also "divide the Land for gain," giving parts of Israel to his loyal, chosen subjects for their help in his conquering of God's nation of Israel, thus achieving all five of Lucifer's "I Wills." On August 28th, 2018 came the birth of the red heifer, which the Temple Institute claims is without spot or any blemish, and entirely red, the very prerequisite needed for its eventual sacrifices to initiate the rebuilding of the coming Third Temple and the Antichrist thereafter. We are right at the doors of the Battle of Gog and Magog, the Rapture, and of the resulting Collapse from which the world reconstructs itself upon entirely new lines to welcome their New Age and New Age Messiah.

*Read Article Israeli and Palestinian Leaders Merge to Convey their United Condolences Over the Queen's Death




THE ONE HERESY THAT DECEIVES ISRAEL TO BELIEVE THAT THE ANTICHRIST CAN BE THEIR MESSIAH


[MOSES SPEAKING to ISRAEL] Gather unto me all the elders of your tribes, that I may speak these words in their ears, and call Heaven and earth to record against them. For I know that after my death ye will utterly corrupt yourselves and turn aside from the way which I have commanded you and evil will befall you in the Latter Days because ye will do evil in the sight of the Lord, to provoke Him to anger. Moses spake to the House of Israel the words of this prophecy: But if from thence thou shalt seek the Lord thy God, thou shalt find Him. Likewise, if thou seek Him when thou art in Tribulation in the Latter Days, then He will not forsake thee or destroy thee, nor forget the Covenant of thy forefathers made with Him.

Deuteronomy 31:28-30; 4:29-31; The Holy Bible

[JESUS CHRIST SPEAKING to ISRAEL] I have come in my Father's name and you (Israel) have rejected Me (as the Messiah) but another is coming (Antichrist) who shall come in his own name, and him you will receive and accept (as Messiah). And how could you believe Me when you only accept each other's praise whilst never desiring the glory that can only come from God? But do not think I will accuse you before the Father. Your accuser is Moses, on whom you have placed all your hopes. For had you believed Moses, and understood the Torah, then you would have believed Me, for he wrote of Me and My coming unto you.

John 5:43-46; The Holy Bible

Then Jesus said unto His twelve: Behold, we go up to Jerusalem, and all things that are written by the Prophets concerning me shall be accomplished. For I shall be delivered unto the Gentiles to be mocked, spitefully treated, spitted on, scourged, and put to death, but on the third day I shall rise again. And they understood none of these things which He spoke.

Luke 18:31-34; The Holy Bible

[Resurrected Christ speaking to His Disciples] This is what I meant before, that all things must be fulfilled which were written in the law of Moses (the Torah), and in the Prophets, and in the Psalms [entire Old Testament] concerning Me. Then He opened their understanding so that His disciples finally understood the whole of the Jewish Scriptures.

Luke 24:44-45; The Holy Bible


A Christian Archeologist Proves The So-Called "Ten Lost Tribes of Israel" is a Lie




✠ The Ten Lost Tribes of Israel Theology Used by Satan to Promote His Antichrist
2Thessalonians 2:3-5 For that day shall not come, except there come a falling away first, then that Man of Sin shall be revealed, the Son of Perdition who opposeth and exalteth himself above all that is called God, or that is worshipped; so that he as God sitteth in the Temple of God, showing himself that he is God. For the Mystery of Iniquity doth already work: only he [the Spirit of Truth] who now restrains will let, until he be taken out of the way and then shall that Wicked shall be revealed. Even him, whose coming is after the working of Satan with all power and signs and lying wonders, and with all deceivableness of unrighteousness in them that perish, because they received not the Love of the Truth (Jesus Christ), that they might be saved. And for this cause God shall send them a strong delusion that they should believe a lie. Powerful words there. And the Jews have only made themselves ready to be deceived, for since the death of Moses have they worked against God and allowed Satan to infiltrate their religion, of which they made into their "golden calf," the same religion that has ultimately produced the Satanic Kabballah that today warps the minds of both Jew and Gentile alike. How could the Jews NOT be deceived by the Mystery of Iniquity, when their own Rabbinical writings dictates: "In every generation is born a descendent of Judah who is worthy to become Israel's Moshiach." Even their Chattam Sofer states: "When the time will come, G-d will reveal Himself to him and send him, and then the [Occult] spirit of Moshiach, which is hidden and secreted, will be made manifest in him." Seeing the way Jews today speak about the coming of their Moshiach [Antichrist], it's easy to see why God will allow for such a strong delusion directed at them. So what would ever make the Jews believe in such a strong delusion that causes them to choose the obvious Satanic counterfeit over the Son of God? Whatever that coming delusion could be, it somehow causes Israel to completely suspend all former reason to be taken in by something they would, under any normal circumstance never consider, let alone become so persuaded by. Moreover, whatever this future deception is, and in whatever form it takes, it somehow makes Israel accept a King of European descent as their Messiah. How could that be? I have concluded that the misleading and deceptive use of the Occult, specifically the heresy of Occult bloodlines played up as Royal and Israelite, coupled with a metaphysical form of revised Judaism, combined with a new belief system overall that arises from an entirely new mindset based around proof of extraterrestrial life in the Universe itself, will take the post-Collapse society closer to whatever it will be that the Antichrist and False Prophet will also deceive them with on top of all that. So how could that same Bloodline theory that casts Jesus Christ as progenitor of a so-called "Holy Bloodline" worm its way into Judaism? The short answer is that after the Battle of Gog and Magog, will come a wave of deception headed toward Israel. Christ described that time as a rising of false Christs and prophets who will deceive many. One specific form of deception is already being disseminated today by certain Jews warped with notions of so-called British-Israelism, backed up by its twin heresy in the Ten Lost Tribes of Israel doctrine, that cites western Europe as being populated by lost tribes of ancient Israel, in effect, making Messianic candidates out of European Royalty. Since most Jews still believe their Messiah must herald from the 'Royal Lineage of King David,' any seriously considered Messianic candidate therefore must have his seemingly endless genealogy traced back to King David, as falsely interpreted to be whoever sits on the British Throne now and in the future.

*Read Article The Lost Tribes of Israel: Origins of 'British-Israelism'
*Read Article British-Israel-World Federation: The British Throne of David
*Read Book The British Nation is the Lost Tribe of Israel (Published 1879)
*Read Article False Teachers of the Anglo-Israel Doctrine Among Us Today
*Read Book 47 Identifications of the British Nation with the Lost Ten Tribes of Israel
*Read Article The Antichrist Now: The Dangers of the Satanic Lies Called British Israelism
*Read Article A Jew Wisely Asserts that the British NOT Descended from the Ten Lost Tribes
*Read Article Kabballah's Lie of Hebrew Royal Descent from Satan's Aryan-Cainite Lineage

It is therefore sad to note how mainstream religious Jews still will not recognize Christ as their Messiah whose lineage is easily traced back to King David, while at the same time being the literal 'Son of David' who fulfilled every single Messianic prophecy attributed Him during His first advent. Interestingly, Jews have never believed Christ to be their Messiah because of His Davidic lineage, as they see it, that came thru his mother's side and not His paternal father's, of whom they believe was either Joseph or another. They are also quick to point out (somewhat mockingly) that *since* Christ was the product of a Virgin-birth, how could He have any father whatsoever, let alone be a descendant of David on His paternal side. In this, they remain willingly ignorant and limit the power of God, for as Jesus was correctly called the 'Son of David' so too did God make Him the Son of David, that is to say, He is the literal 'Son of King David'. In other words, the seed by which God the Father used to impregnate Mary had the entire genetic code, DNA and Bloodline not only from the Davidic lineage, but it was from King David himself. It seems even God's people have lost sight that with God, all things are possible, and all things are done according to His Word, Will, and Wisdom that easily surpasses man's own comparatively dimmed intellect and limited power. In fact, this is what the Angel Gabriel was referencing when speaking to Mary, stating that nothing was impossible with God. Moreover, it was precisely in that same fateful moment when Gabriel announced she was to give birth to the Messiah, that she was then impregnated by the Power of God which overshadowed her with our eternal Lord and Savior Jesus Christ by way of the literal seed and DNA genetic code of King David. In short, the Jews actually believe Moshiach Ben Josef and Moshiach Ben David are two separate people, when they are both fulfilled in Jesus Christ, who is both the Son of Joseph, but moreover, the Son of King David. Verily, the Creator of all things (and of the Universe itself) certainly has the power to create a Son after His own heart, just as David marveled and wondered how His Lord could speak with His Lord, referencing God the Father speaking to His Son in Psalms Chapter 2. With this, via King David's own DNA, has God established in Christ not only the Divine Right to rule, as both "The Son of God" and "The Son of Man," but also fully established Christ to be the ONLY rightful Ruler ever born to become Israel's Divine Messiah, thus, making Christ the literal Son of God (by Spirit) as well as King David (by flesh). This is why Jesus is often referred to in the Scriptures as The Son of Man, The Son of God, and The Son of David. In other words, since Jews rejected the Son of God (the Son of David), Satan therefore will provide his False 'Son of David.' Now, where some cannot believe even of this basic Truth, in effect closing the door on Christ, in so doing have they only opened a door for the Antichrist and his forerunner, the False Prophet. It is here where modern Israel stands today.

*Read Article Despite Link to Nazi's, Many Still Believe British Royals are Descended from Israel
*Read Article Some Rabbis Believe Anglo-Saxon and Celtic England are Descended from Israel
*Read Article Rabbi Yair Davidy Connects Ancient Israel to Modern Welsh, Scottish and British
*Read Article The [FALSE] Throne of Britain: Its Biblical Origin and Future [King] -A Must Read
*Read Article The Bloodline Dynasty of King David is [Supposedly] Established in Great Britain
*Read Book Conjuring The Rise of Adolf Hitler: How Britain and America Made the Third Reich



And He said to all of them, How say they that Christ is David's son? King David himself sayeth in the Book of Psalms: The Lord [Father] said unto my Lord [Son], Sit thou on my right hand, till I make thine enemies thy footstool. King David therefore calleth Him [The Son] Lord, how is He then, his Son?

Luke 20:41-44; The Holy Bible

When your days are fulfilled and you lie down with your fathers, I will raise up your offspring after you, who shall come from your body, and I will establish His [Messiah's] Kingdom. He shall build a house for My name, and I will establish the Throne of His Kingdom forever. I will be to Him a Father, and He shall be to Me a Son.

2 Samuel 7:12–14: The Holy Bible

The Angel Gabriel was sent from God unto a city of Galilee named Nazareth, to a virgin married to a man of the House [lineage] of King David, and the virgin's name was Mary. And the Angel said unto her Hail, thou that art highly favored [because of her lineage and her love toward God], the Lord is with thee. Blessed art thou among women. And when she saw him, she was troubled at his many sayings. The Angel then spoke, Fear not Mary for thou hast favor with God. Behold, thou shalt conceive in thy womb, and bring forth a Son, and thou shalt call His name JESUS. He shall be great and shall be called The Son of the Highest [God/Father], and the Lord God shall give unto Him the Throne of His [earthly] father, King David. He shall reign over the House of Jacob [Israel] forever, and of His Kingdom there shall be no end. Then said Mary unto the Angel, How shall this be, seeing as I've not known a man? The Angel answered and said The Holy Spirit shall come upon thee, and the Power of the Highest shall overshadow thee. Therefore shall also shall that Holy conception be called The Son of God.

Luke 1:26-35; The Holy Bible

The Gospel of God, Which He [God, the Father] had promised afore by His prophets in the Holy Scriptures, concerning His Son Jesus Christ our Lord, which was made of the seed of David according to the flesh.

Romans 1:1-3; The Holy Bible

And I saw a new Heaven and a new Earth: And God shall wipe away all tears from their eyes and there shall be no more death, neither sorrow, nor crying, neither shall there be any more pain, for the former things are passed away. And He that sat upon the Throne said, Behold, I make all things new. And He said unto me, Write, for these words are true and faithful. He that overcometh [the old world] shall inherit all things [of the New World]. But the unbelieving, abominable, murderers, whoremongers, sorcerers, idolaters, and all liars, shall have their part in the Lake of Fire. I, Jesus have sent my Angel to testify unto you these things in the churches that I AM the Root and Offspring of David [Son of Man], and the bright Morning Star [Son of God].

Revelation 21-22; The Holy Bible

The Name of God originally given to Moses was Jehovah, meaning "I AM that I AM." This is intriguing because the name "I AM" is mentioned twice without coincidence, once for the Father and again for the Son. The Spirit they share unites them as One.

Clinton Ortiz, Return of the Once and Future King

Godfroi de Bouillon; Grail Family and actual scion of the Merovingians was installed in everything but name as "King of Jerusalem." This work contains a special introduction by Otto von Hapsburg, who today is titular Duke of Lorraine and "King of Jerusalem." It might be that the Merovingians were ultimately of Judaic origin, but if this were so it seemed to us essentially incidental. However important it might be, there was something of even greater importance involved. We were still overlooking something.

Holy Blood Holy Grail p. 346, 438, 312

This puts the Priory of Sion's claim that the Merovingians survivor is the rightful [heir] or legitimate King into context. On the one hand it appeals to the powerful archetype of the Lost King such as with the British, with King Arthur, their "Once and Future King".

The Sion Revelation p. 194

The concept of a 'Great King' would thus have constituted a fulfillment of Nostradamus's prophecies. And it would have actualized at least in some sense, the Monarchist blueprint outlined in the 'Protocols of the Elders of Sion.' And the Hapsburgs would have been more than imperial heads of State. They would become a Dynasty of Priest-Kings like the future Messiah anticipated by the Jews.

Holy Blood Holy Grail p. 229

Through its golden portals shall pass the New Zionist Messiah, King of Planet Earth. Before its evil altar he shall announce to all the world that their Universal Savior has finally come, a man knowledgeable of "the Holy Kabbalah," the exclusive heritage of the people of Israel.

Freemasonry's "Morals & Dogma", page 839

]In 1919 the British-Israel-World Federation was founded in London near Buckingham Palace. During this time many prominent British citizens patronized this organization. This organization continues to this day, and it continues to maintain local Chapters throughout the British Isles and the world.

Wikipedia: British Israelism

This is precisely what the religious Jews of Christ's day have done, and their descendants in modern Israel continue to do, in refusing to give God any credit of holding any real power to fulfill their own prophecies regarding a Virgin birth, of a child born in Bethlehem, who is "the Son of David," as their own Messiah. It was and still is their great lack of understanding God's Word, that they put Christ to death, and continue to spit in God's face to this very day. However, thank God He is merciful, and will keep His long-standing promise to Abraham, Moses, and David, for the future of Israel. At His first advent, did Yeshua display His great strength that was perfectly manifested in His great humility, which of itself was to undue and reverse Satan's great pride. When Yeshua healed, he did so removing Satan's power over mankind, which is disease, blindness, and death. Jesus proved the true power of Messiah through his miracles that caused the blind to see, the lame to walk, and the dead to rise. In this, while God provided Israel their King, did Israel, because of their own wayward heart being pulled toward paganism, and seeking after vain signs, did they not recognize their own God in the flesh, and this God is Triune, even as the I AM (Father) that I AM (Son) share but one Spirit, Holy. If any person of Jewish descent or religion is reading, understand also that when Jesus stood in the Garden of Gethsemane weeping blood, knowing all He was about to endure and seeking even more strength of the Father's will to carry it out, the Father in that moment showed His Son every single soul Jesus was about to save, in the very dramatic way, and it was this that gave our Lord the strength to endure the destruction of His body at the hands of the world and its vain world system, for Christ knew only upon conquering Sin and Death itself, would we would then be able to follow that path he paved back into His eternal glory and be able to stand in our Father's presence upon our own deaths. This is what true Christianity is about, that God is still creating, and in Holy perfection is He calling out to us, even those of His eternal Elohim. Whereas the Angels that existed before had elements within it that fell with Satan, seemingly breaking the Elohim, God has seen to it that we should refill its perfect number. Through Yeshua's 'Great Commission' (the opposite of the Occultist's so-called 'Great Work') we are then called to help others receive Jesus so that though they were also lost, they may yet be saved and return to their Creator who gave them life and chose them from before the foundations of the world. This is God's perfect will. At the end of it all, stands God's perfect Love and Spirit that unites us as His eternal family, Elohim, with Christ being the Key to achieve God's will. In the end, it will be revealed that the true King of Israel, as our Creator, even He who sits at the Father's right hand, was, is, and will forever be the Key to life, Wisdom, and Shekinah glory. Satan himself cannot duplicate but only counterfeit Christ, thus all he has ever given the world is himself, as the counterfeit of God's Word, both literally and spiritually. And yet, the very Book that the Jews dismiss out of hand, called Revelation, has as its chapter 22 and verse 16 this verse: "I Jesus have sent my angel to testify unto you these things in the churches. I AM the Root and the Offspring of David, and the bright Morning Star."

*Read Article Prince William to "Confirm" Covenant with Israel by Geri Ungurean
*Read Article The Jerusalem Post: What Prince William's Jerusalem Visit Means For Jews
*Read Article Prince William's 2018 Jerusalem Visit to Hold Great Meaning for Jews Worldwide
*Read Article Israel Reports Red Nova Collision in 2022 Linked to Arrival of their [False] Messiah

Because God's Word also takes upon itself to have become a literal, physical book, has Satan seen to it that the Jews be given "another gospel," as it were, even a counterfeit addition of God's Word, called the Talmud and Zohar, whose spirit of deceptions ultimately became the Kabbalah, by which Jews and Gentiles could more effectively worship Satan, through both word (allegiance of oath) and deed (sacrificial murder). The Kabalistic (Satanic) system and its two books from Hell attempt to make it appear Satan is Christ, and that Christ is Satan. However, as truth so goes, even the most religious Jew of Judaism will discover one day, when the Abomination of Desolation sheds his thinly-veiled Messianic persona to reveal he is none other than Satan in the flesh, that somewhere along the way have they, as Jews, greatly erred in regard to Satan, and moreover, in regard to the Way, the Truth, and the Life, of whom no one may return to the Father (I AM), except thru the Son (I AM). Understand, Satan's revealing, of itself, will be used for the greater good, for God takes all evil and returns them for good as our reward in accordance to His will. Therefore, Satan's revealing also reveals Christ, and this is the mystery of Christ revealed: The I AM (Father) that I AM (Son) share one Spirit, and in these Three are One fullness of God, our Creator, who said "Let Us make man in our Image and Likeness." I AM that I AM, Father and Son, and their unifying Spirit that also indwells in us, by which Satan cannot effectively counterfeit. Because we also know that when the Holy Spirit leaves this world, He takes us with Him, in Rapture. Thus, because of this Godly work yet to be done with Israel, Satan will be allowed to provide them with his counterfeit son from the supposed lineage of Israel's King David to much better reception by Israel. This is what the entire lie behind the so-called "Bloodline of the Holy Grail" is about, Satan's counterfeit to legitimize the Antichrist as the Messiah in Israel. Even so, God's ultimate plan for the Jewish people is to finally bring Israel around to the Truth, and bring them around He will, at Christ's return, ironically, to save them from what would be their national genocide at the hands of the Antichrist, their chosen Messiah. Some might also find it quite intriguing that here it is, we are living in the 21st century and there are still two (otherwise modern) nations on earth that still "anoint" their Kings with a special "Holy Oil" that is believed to be consecrated, and thereby blessed, by God Himself. These two distinct nations are none other than Britain and Israel. Also today, those who control global events to the extent of their Satanic ability are increasingly attempting to make it seem the Antichrist will be the very Messiah figure the world needs. To some extent, they will be behind some of the crisis leading up to 2022-2030 timeframe, up until the time they give everything over to the Beast, including the vastness of their accumulated power and wealth. Of course, since much of the world, even the Jews themselves, are somewhat aware of how the Revelation prophecies (or their own similar-unfolding cultural end-time prophecies) unfold, while at the same time, remain completely ignorant of how God's prophecies will actually unfold, the powers in league with Satan and behind the Antichrist will first bring about a series of seeming fulfillments of prophecy, just to make the Antichrist appear he is exactly what the world needs after the coming Global Reset.

*Read Article What Jews Don't Know about Christianity Could Fill a Book, Rabbi Says


✠ Jews Will Accept Antichrist Because They Still Reject Jesus as Messiah
To understand more completely how the Jews to this day have set their vain imaginations apart from I AM THAT I AM, God and His Son, one need only view the above video as the Jews make their case, point by point, of how supposedly Jesus couldn't ever be the Messiah. And yet every single point made in this video is easily refuted highlighting their maligned understanding of their own Scriptures. Clearly, as proven in their own history, the Jews have time and time again placed themselves in error regarding the things of God, and His Word. They'd be the first to admit it, because they cannot gainsay against it. They have made idols to golden calves even while Moses was receiving the Ten Commandments, they've adopted some of the Occult religious beliefs from surrounding ancient pagan nations into their own and have even worshipped the "gods" (Shedim; translated demons) of surrounding nations, the historical accounts of which also appears in their own Scriptures. From the clear proof therefore, does any of that sound like Jews ever had a solid or secure understanding in the way God thinks and what He desires for them? No, it does not. In fact, they went into captivity into Egypt, into Babylon, and into Assyria, only to later have to live under the control of Greece, then Rome, because of their many errors in regard to their own great misunderstanding regarding their God, let alone Jesus Christ, the Son of God. This is why Jews will once again be completely blindsided by what's coming upon them in the near future, with the (false) Messiah they will choose. As seen in the video above, Jews are especially high-minded on the topic of Christ, believing that every word that falls from their mouths are God's own feelings on the matter, because they are Jews, and we are not. Well, this is not only ironic, but vapid, when considering how they've been collectively wrong so many times before in regard to their own ancient God and His ways, weighed against their own ways that they've vainly made into a god. Because they've completely deceived themselves with the Talmud and Zohar (that led to the Satanic Kabbalah) in addition to the strange way they interpret the Old Testament, to not see Christ all through it, have they missed out on what would have been a saving miracle for them in the first century, right up until this very moment. Even after death, the resurrected Christ explicitly showed His shocked followers precisely where in the Jewish Scriptures came all of the prophetic Scriptures regarding both His first and second advents, and how He fulfilled each and every one, starting with Genesis 3:15 itself. It is right there, where the Jews have completely closed their minds, not understanding how the Jewish Messiah was to show God's Power and strength through humility, at first, only to return after two thousand years (see "two days" of Hosea 6:2, understanding that a "day to the Lord is 1,000 years") to destroy all of the armies encompassed round about Jerusalem, during Armageddon.

*Read Article Daniel's '70th Week' Prophecy Proves Jesus is Messiah and that Antichrist is Coming
*Read Article Judaism Teaches that Jesus was the Anti-Messiah as Jews Still Await a Messiah
*Read Article Jesus Came to Earth to Destroy the Works of the Devil, Through Saving Us

In other words, both they and their first century ancestors made a choice to become willingly blind toward seeing all of the many Messianic prophecies about Yeshua's first appearing as a meek servant, as clearly mentioned in their own Scriptures, to instead only wanting to focus on the prophecies of a 'Conquering Messiah' that destroys Israel's enemies outright, of which Christ shall certainly do to destroy their eventual chosen messiah, the Antichrist. As amazingly disturbing as that is, you can clearly see in the above video how Jews are setting themselves up for Antichrist in their total rejection of Christ. In fact, their short-sighted interpretations of the Scriptures have only moved themselves further from God all the more, despite they having the land once again. What they think is some kind of reward of having Israel returned to them (after 1,878 years) is not a reward for their holding on to Judaism, as they believe, but God is keeping His promise to Abraham, as well as bringing back His Son, and because the prophecies state the Messiah comes to Israel at the end of days, to save it, Christ's return becomes all the more vital to why Israel exists now and why Jews should be paying a little more attention. But will they? Of course not. What did Yeshua say of the Jewish priests and scribes of His first advent? He said they have made themselves spiritually blind and deaf, even spiritually "dead," regarding the living embodiment of the Scriptures that Christ when He dutifully became the Law of Moses and the fulfillment of the Prophets, even taking upon Himself an even greater punishment for those who sinned against the Law, with each stripe on His back given to us for healing, and each drop of His Blood for redemption. For if the Jews knew Abraham or Moses, they'd be the first to understand that Yeshua was their King sent from Heaven, and yes, the literal Son of God, and man. Speaking of Himself, Yeshua told them that He is not only their Messiah, He is of the I AM THAT I AM, that is to say, the Father and the Son, of whom Christ told the Jewish priests, that "I and my Father are One," as well as "If you've seen the Son, you've seen the Father." This, however, remained a completely foreign concept to them, as it still does to this very moment. So, while worshipping what they perceive to be God, they deny both the Father and Son, even that same I AM [Father] that I AM [Son], who led them out of bondage from Egypt, as well as cast them out of Israel for their not recognizing I AM, the Son. Let he who has eyes to see and ears to hear read Psalms 2 again for clarity. I will now go point by point and refute the eight points of Jewish ignorance about the Lord Jesus Christ, as given by Rabbi Tovia Singer in the video below.


*Read Article Why Modern Jews Should Believe that Jesus Christ is their Messiah
*Read Article Why Modern Jews Cannot Believe that Jesus Christ is their Messiah

1] There has been an "ingathering of the exiles" starting first with a large exile of more than two-million Jews fleeing Russia for America from 1880 to 1920, of whom a great number later emigrated to Israel after 1948. Since 1948, millions more have made "Aliyah" to Israel. Of course, the Jews misinterpret this point by believing there are still "Lost Tribes of Israel" that will return to Israel when the Jewish-desired Messiah (the Antichrist) has come, a belief that will seemingly be "fulfilled" by Antichrist when he and his False (Elijah) Prophet claim Europe, and chief among them, Great Britain to be where they will find these supposed Lost Tribes. Here again, Antichrist will present the Jews all that they've misinterpreted the Scriptures to become (by rejecting Christ) and therefore still expect to see. Again, what we call Jews today are the majority collective of the original tribes of Israel, meaning, the House of Israel and Judah is already combined. Clearly, such Scriptures referring to an "ingathering of the exiles" will only occur when Christ is ruling and reigning from Jerusalem as the Jewish Messiah and King of the World during the Millennium. After which, all of the dead will be raised in accordance with Revelation 20:5. ("And the rest of the dead did not come back to life until the thousand years were ended This is the First Resurrection.")

2] The Knowledge of God has covered the world, in that Jesus is not only the world's most famous Jew, Messiah, and King, His Christianity has become the largest populated religion in all of history, far outnumbering that of either Islam or Judaism itself. Moreover, His Gospel, morality and teachings have systematically filtered down into many of our most important laws today that emphasize truth and justice over Godless immorality or anarchy. Furthermore, the Scriptures speak of a time when the Gospel of Christ will have literally been heard by every single tribe, culture and nation, upon which, the end of time will then come.

3] The resurrection of the dead certainly has happened and is happening every single day since Christ was crucified and paved the path for those who were dead, both spiritually and physically to live again, even eternally in the presence of both the Father and Son. Therefore, the Jews seem to pick and choose their own interpretations of these major points that they have against Christ, even as Christ has amazingly fulfilled each and every one of them, but not in ways they want to see or expect. This again goes right back to the great pride of the Jews, who have set their minds as such that only they can interpret God's own Word better than God Himself. It is right there they make their greatest error. In that overwhelming pride, they would scoff right here, however, wasn't it they who argued God's Word with God Himself? Moreover, wasn't it God's words coming through the mouth of John the Baptist (His Elijah) when countering that great blinding pride of the Pharisees by telling them that God could easily make "children of Abraham" out of mere rocks? "But when he saw many of the Pharisees and Sadducees come to his baptism, he said unto them, O generation of vipers, who hath warned you to flee from the wrath to come? Bring forth therefore fruits meet for repentance: And think not to say within yourselves, 'We have Abraham as our father' for I say unto you, that God is able to turn these stones into the children unto Abraham. And now also the axe is laid unto the root of the trees: therefore every tree which bringeth not forth good fruit is hewn down and cast into the fire." I find John's prophetic words here most intriguing, as he mixes both irony and dual prophecy by asking of them 'Who has warned the likes of you to flee the wrath to come?' John is of course referencing Christ Himself, who warns Christian-hating Jews to flee from Jerusalem when they shall literally *see* the Antichrist sitting in the Temple. An irony is also there, because Jews will suddenly believe all of the New Testament upon seeing one of its most well-known horrific prophecies, regarding Antichrist, coming true before their very eyes.

4] The rebuilding of the Temple will occur after the Battle of Gog and Magog, in a time just before the Antichrist arises to deceive the Jewish people. In fact, because the Third Temple is built, is one of the most important factors why Israel will be deceived by the Antichrist, because he is either instrumental in its creation, or arrives just after it is built. Insomuch as the Jews have never as yet even realized that Jesus spoke in truth when He announced that He is the Temple of God, of whom the Jews shall destroy, and He will rebuild in three days, to mean that when Christ was resurrected in three days, He became God's more perfect Temple by which both Jews and Gentiles alike could afterward enter into and obtain forgiveness for their personal sins. One of the primary purposes for the First and Second Temples, was for its designated High Priest to offer a national atonement of sins thru the sacrificing of certain animals, namely a perfect lamb without blemish or spot, so that collective sin could be forgiven. Of course, it has never entered into the heart of Judaism that God would ever send His own eternal and begotten Son, or that He even has such a Son, to become the Temple's more perfect and eternal atonement by way of an ultimate sacrifice for all sins, not just of Israel, but for anyone who accepts God plan of Salvation. This is not to say that there won't be a need for a Third Temple to be built, because even the Scriptures prophesy that a Third Temple is coming, however, a physical Temple, built with concrete and human hands is only a temporary representation on earth of God's more perfect spiritual Temple in Heaven. As Christ has certainly made known, Jews have erred regarding the interpretation of their own Scriptures since the death of Moses. Israel's choosing a Messiah, whom we know will be the Antichrist, goes a long way to prove just how much the Jews have erred, with the irony being they will be the last to know. But even there is their God's love made manifest, for it is God's will that His chosen will understand all things, once they collectively realize "the stone they've rejected [in Jesus Christ] has become the chief cornerstone."

5] Upon Christ's return to literally save Israel from Satan's destruction, by destroying Antichrist and casting Satan in the Bottomless Pit for 1,000 years, there shall be a cleansing period of the Third Temple for 45 days. After which, Jesus is anointed in the Temple and and the Millennial reign of Christ as Israel's recognized Messiah and King begins. What's really interesting here is that Israel could have already been well into 2,000 years of peace already, had they accepted Christ while He yet walked among them, and yet, God's Sabbat of 7,000 years has to play out, which was the precise time given for Satan's war and indignation, as well as God's testing of us all. The first century Jewish notion that their Messiah would come to destroy the Roman Empire is precisely why the Jews ultimately rejected Jesus Christ, not understanding that because of their rejection, Christ would have to come again to destroy all of the many more global enemies that are yet to encamp round about Jerusalem during Armageddon, led by the Revived Roman Empire of the Antichrist. So to say God is not finished with Israel would be an understatement. The entire Tribulation drama that will befall the world is precisely to bring Jewish hearts and minds around to seeing Jesus Christ for what He always was, their conquering Messiah, even their only Messiah, and God's only Begotten Son.

6] All the Jewish people will return to the God of their forefathers only after they witness the great miracle of divine protection upon Israel during the Battle of Gog and Magog, when God shall supernaturally destroy the armies of Russia, Iran, Syria, Libya, Sudan, Turkey, and allies. Immediately after this battle, is when Jews will rebuild the Temple, and only then, shall they begin to cry out for a Messianic King to lead them. Enter the Antichrist and his faux peace and seeming miracles as predicted in 2 Thessalonians 2.

7] As mentioned, upon His defeating of the western King (the false 'Jewish' messiah) at Armageddon, only then will the rest of the planet finally be at rest, and a time not seen since before the moment Satan tempted Eve, shall result. In those days, shall the Jews finally understand the whole of the Scriptures, even that of the New Testament, but moreover, how the first and second advents of the Lord Yeshua HaMashiach was prophesied over 300 times in the Jewish Bible alone. For 1,000 years there shall be a universal understanding of God's Son among all the tribes of the earth. This shall finally fulfill the Scripture regarding "through Abraham's seed, shall all nations be blessed" for Christ will indeed save the world, spiritually, but moreover, also in the literal sense, as well.

8] Jesus is not only a direct descendant of King David, as I prove, He is King David's literal Son. While Jews still love to limit God's power, what did Gabriel say unto Mary? Nothing is impossible with God. Thus, how difficult was it for the Creator of everything to remove King David's seed/DNA and use it to impregnate Mary? Did not the same 'I AM' say unto David "You are a man after my own heart"? After God's heart did He make a Man of whom would be God, even the Son of man being the Son of God. In fact, the New Testament itself opens with these obviously important words: "This is the genealogy of Jesus the Messiah, who is the son of David..." Regardless of this Rabbi in the video placing this as his sixth and final point to make, as to why Jesus supposedly could never be their Messiah, this same point made is precisely why Jesus Christ is their Messiah. More intelligent minds can see right thru all of this and can easily conclude that by the same reasons why Jews reject Christ today, will be the very same reasons why they will accept the Antichrist tomorrow. For the Antichrist will have ready-made "proofs" tailored for them to answer these six points they make in regard to a Messiah of whom they would follow. In other words, Satan knows what the blind Jews desire most from a Messiah, and so, he will ensure those very same attributes are fully met in his Son, the Antichrist, to deceive them. Indeed, some of these future proofs needed to be made have already been 'proven,' insomuch as the Antichrist (that future Jews will accept as their Messiah) will be able to have his genealogy traced back to King David. This is precisely why the Aryan-Satanic elites periodically cause a stir surrounding the so-called Grail lineage, even as the Scriptures tells us that they'll deceive Israel, and the world, with "vain legends and endless genealogies." Ultimately, what the Jews still cannot understand is how Jesus not only fulfilled all of Jewish Messianic Scripture given in regard for His first advent, but He also became the living embodiment of their Torah. Thus, instead of worshipping the direct manifestation of the Torah itself, that is Christ, the Jews instead worship their now skewed rabbinical and Occult-infused Kabbalistic ideas of what they vainly believe the Torah has become, in their minds. But further than that, the Jews want to remain continually blind to the Pre-Incarnate Deity named 'I AM,' who is Son to the Father 'I AM', that has appeared multiple times to the patriarchs of the Old Testament itself, such as Moses (Christ was the voice speaking to Moses from the burning bush) and to Abraham, who led him out of Ur to settle a new nation. In one instance, Abraham even served Christ refreshments at his tent, as Christ told Abram and Sarai of their yet to be born child to be named Isaac. And so, I ask any Jewish person reading this, who do you think Jacob (later named Israel) wrestled with? Was that merely an Angel who would not give his name, seeing as how it would reveal a great mystery, or the "Angel of the Lord"? How ironic it is, therefore, this name given as Israel, by God, for the Jewish nation still wrestles with their God [I AM] and King [I AM] to this very day.

*Read Article Jewish Scripture Question: How could King David be Considered a Man After God's Own Heart?
*Read Article Scripture Question: Is Jesus the God Who Spoke to Moses and Gave the 10 Commandments?
*Read Article Scripture Question: Why Does God Refer to Himself in the plural in Genesis 1:26 and 3:22?
*Read Article Jewish Scripture Question: What Does it Mean That 'The Lord Said to My Lord'?

This is exactly why Christ told the Jewish Priests of His day, that He won't be their judge, but that Moses himself shall stand against them, for Moses was the author of the Torah, and Moses foreknew that God's only begotten Son is not only the eternal Messianic King of Israel, but His own Creator. For it was Moses who wrote Genesis 1:26, which explains that someone was imploring with God to "Let US make man in OUR own image and likeness," of which King David later added 'Who is this, my Lord, that speaks to my Lord?' Insomuch as the Jews have never understood how or why God would need a Son, it was perfectly understood by those elder Jewish patriarchs, ancient prophets, and anterior kings closest to the Lord that knew God's Son was the Father's manifested Divine Word and Love, literally, and as both Moses and David knew, and the prophets foresaw that one day this same Son of God would become flesh, even the Son of Man, who implored with God: "Forgive them Father, for they know not what they do." Moreover, much of the Jewish Law itself (of which Jews still revere to this very day) was prophetic in regard to Christ's life and Crucifixion. In fact, Yeshua HaMoshiach was both the Word and the Law made flesh. Thus, the law, being temporary, served its intended purpose for early Israel in that it would bring Jews a temporary way to absolve sins until the Messiah came. Moreover, the Law was to serve as the prophetic template by which Jews would recognize Jesus as the fulfillment of the Law. However, because the Jews became tainted by a) their own pride of those same religious traditions, in effect, making a God out of the religion itself, and b) Because Jews absorbed certain pagan religions of surrounding nations and incorporated them into Judaism (that later manifested themselves into the Kabbalah, Talmud, and Zohar) they did NOT recognize their own God of the Torah, as was intended. This, despite the Scriptures making it very clear in Psalms Chapter 2, written by their own King David, that the Messiah is the Son of God. Yeshua HaMashiach is the literal, spiritual/physical manifestation of God's eternal love. In other words, Jesus is God's perfect love, personified, literally, made in the form of a Spirit/Man, and as God's only *begotten* Son. In short, the Son is literally *part* of the Father, who existed in Spirit before He was ever born of woman. This is what the Jews have never understood, of how the I AM that I AM, is the Father (I AM) and Son (I AM) who are made One God, as they both share the same Holy Spirit. Neither have the Babylon-tainted rabbinical Jews ever interpreted Isaiah 53 correctly to ever determine that the Messiah, as God's Son, was also Israel's eternal Passover Lamb of God, who came to teach, heal, but also to suffer and be killed for their atonement. This is why Christ, the Lamb of God, said that unless we partake of His flesh, and drink His blood, we would in no wise be able to enter the Kingdom of Heaven, for Yeshua is Salvation, literally and spiritually. The Jews, being less spiritual to ever see Him for what He still is, could not understand why Yeshua just didn't kill the occupying Roman armies outright, like Jews were expecting the Messiah to do in their misinterpretation of Zechariah. In so doing, as Israel's eternally perfect Passover Lamb, Yeshua would take on all of Israel's (and the world's) collective sins as well as the punishments for those sins, to arise victorious on the other side of death three days later.

*Read Article 'Gabriel Stone' Dated to Just Before Christ's Birth, Speaks of a 3-Day Messiah Resurrection
*Read Article Let's Ask the Jews for Jesus Organization - What Proof Do You Have that Jesus is the Messiah?
*Read Article Jesus the Christ is the Jewish Messiah: The Fulfilled Prophecies from the Jewish Old Testament

Therefore, because He was sinless in life, Christ's shed Holy Blood at death became the perfect atonement acceptable to God, for both the Law, as well as every sin made past, present, and future that was formerly beholden to the Law. This is why Jesus said that His (first advent) coming was to fulfill what was written of Him in the Law, the Psalms, and the Prophets, while it is at His (second advent) Second Coming, that He is forced to destroy the many armies who've come to destroy Jerusalem during the reign of the Antichrist. So, despite their heavy loyalty to the Torah, and within that service to the Occult Talmud and Kabbalah, aside from the Prophets who wrote under direction of the Holy Spirit, the Jews have never understood their own Scriptures, exactly as Jesus proved, because He is there throughout the Old Testament. God revealed Himself to both the Old (and New) Testament prophets who wrote down what the Holy Spirit (the Spirit of the Father and of the Son) commanded them to write, thus, while God's prophets of old understood the fuller meaning of God's epic plan of Salvation, the vast majority of rabbinical Jews that came after understood not. In large part, this has been the Jewish dilemma since Moses came down from Sinai and found his people worshipping a golden calf. Verily, as religious Jews never understood the things of God, they have understood even less about Satan, their greatest enemy of all. In so doing, they have unwittingly allowed Satan to enter closer among them, and his only desire for them is to complete his ancient plan of genocide of the entire House of Israel and their descendants. Today, Jews don't have to literally worship a false idol of gold to be blinded, as their skewed Judaism has become a golden calf all its own. Why? Because their religion gets in the way of God's plan of Salvation for them, via His Son, Yeshua HaMoshiach, Jesus the Christ. So when they say that the Second Coming of Christ is "proof" that Jesus is not the Messiah, it should be understood that Christ returns to save Israel from the future genocide caused by the very 'messiah' that Jews eventually allow to obtain 'the honor of the Kingdom [of Zion]'. Try telling that to Jews today, and I have, and you'll be met with immediate anger and overwhelming ignorance, by which they have already allowed Satan to have completely blinded them, that, by default, is tethered to their own hatred and/or misunderstanding of their true Messiah, Jesus Christ. Case in point, I give you the following video, by a Israeli Rabbi named Yair Davidy, who preaches that modern England (and moreover their Royals) are a "Lost Tribe of Israel," as well as literal descendants of King David, which again, is a total set-up for the coming Nazi-inspired Antichrist by which Satan will achieve his five "I Wills" through the Antichrist, whose own end shall come upon Day of the Lord.

*Read Article Are the Celts (Welsh, Scottish, Irish) the 10 Lost Tribes of Israel?
*Read Article There is No Such Thing as the So-Called Lost Tribes of Israel
*Read Article Modern Jews are the Collective House of Ancient Israel




And His disciples asked Him, saying, Why then say the scribes that Elijah must first come? And Jesus answered and said unto them, Elijah truly shall first come, and restore all things. But I say unto you, Elijah has come already, and they knew him not, but have done unto him whatsoever they desired. Likewise, shall also the Son of man suffer of them. Then the disciples understood that He was speaking to them about John the Baptist.

Matthew 17:1-13; The Holy Bible

Behold, I will send you Elijah the prophet before the [first] coming of the Lord, and he shall turn the [religious] heart of the fathers toward the children, and the heart of the children back to their [fore]fathers, lest I come and smite the earth with cursing.

Malachi 4:5-6; The Holy Bible

And Elijah answered and said to the captain of fifty, If I be a man of God, then let fire come down from Heaven, and consume thee and thy fifty. And there came down fire from Heaven, and consumed him and his fifty. I beheld another Beast coming up out of the earth, and he had two horns like a lamb yet spake as a dragon. And he exerciseth all the power of the first Beast and causeth the earth to worship the Beast whose deadly wound was healed. And he doeth great wonders, even making fire come down from heaven.

2 Kings 1:10; Revelation 13:11-13; The Holy Bible

For there shall arise false Christs, and false prophets, that shall show great signs and wonders; insomuch that, if it were possible, they would deceive the very elect.

Matthew 24:24; The Holy Bible

This book will show that much of what we know about the Antichrist points to the conclusion that his goal is to deceive the world into believing that the Messiah has come, that the Messiah is, in fact, God, and that he deserves the worship of the world. His destruction of the enemies of Israel in Daniel 11:40–45, his seven-year covenant, his rebuilding of the temple and starting the daily sacrifice, his eventual ending of the sacrifices and sitting in the temple to accept worship, his making Jerusalem the capital of the world, even his promotion by the False Prophet who, this book argues, will claim to be Elijah.

Chris White, False Christ: Will the Antichrist Claim to Be the Jewish Messiah?

✠ The Appearance of the False Prophet Believed to be the Prophet "Elijah"
Malachi 4:5-6 Behold, I will send you Elijah the prophet before the [first] coming of the Lord, and he shall turn the [religious] heart of the fathers toward the children, and the heart of the children back to their [fore]fathers, lest I come and smite the earth with cursing. This preceding Malachi Scripture is the final two verses of the Jewish Bible which ends quite dramatically with God demanding that His people return to the religious roots of their ancestors (before they became corrupted by the religions of their Egyptian, Babylonian, and Assyrian captors) or God will send a strong curse (see Deuteronomy 30:19, Matthew 27:25, Ezekiel 39:23-29 for a mystery revealed). Revelation 13:11 uses "earth" to indicate Israel, and as God would have it, Revelation 13:11 is referencing the False Prophet. Thus, in so many ways God is speaking to the fact that there is coming a False Prophet to Israel, and he shall appear like Elijah, but nonetheless, shall speak like the Dragon (Antichrist/Satan.) Naturally, because they rejected both Christ and His stated "Elijah" in John the Baptist (see Matthew 11:13-15, 17:11-13), the Jews of today are still expecting Elijah to arrive soon in order so that he reveals to them the identity of their Messiah, of whom we already know is the Antichrist. Thus, what Malachi was actually referring to, by saying that Elijah must first come to show Israel their Messiah, was fulfilled in John the Baptist who 'came in the spirit of Elijah,' which is also to say that if the Jews accepted John as such, then they would have also accepted Christ. They did not, on both counts. In fact, the promise of Elijah's return is so pervasive in the collective Jewish mindset, to this day, that it's become part of the overall Passover tradition itself. Each Passover, Jews will leave a seat at their table open for Elijah, with the hope that he returns and guides Israel. He will, but not from God. Satan, therefore, will deceptively provide Israel exactly what they expect. Enter the False Prophet Elijah, a demonic figure having 'two horns like a lamb but speaking like a Dragon' that is to say, he is seemingly Holy (as Jews determine "holiness" to be) and arrives on God's behalf soon after the Battle of Gog and Magog. He will astonish Israel in that day and shall call forth for the rebuilding of the Jewish Third Temple, where the Dome of the Rock stands today. As a result, the world will have not one, but two twin spiritual strongholds in that era coming, Glastonbury and Jerusalem. The rather interesting parallels between the coming False Prophet, and Elijah begin with 1 and 2 Kings where we read that Elijah, as the Prophet of God, came up against the prophets of the demon-god Baal, whom the Jewish people of the time were heavily being persuaded by, so much so Elijah had to ask them: "How long will you waver between two opinions? If the Lord is God, follow Him; but if Baal is your God, then follow him." The Biblical account goes on to say that the people said nothing, being undecided, and it was given to Elijah to come across the pagan "prophets of Baal," who challenged him of His Holy God's power, that was to measured against the power of Baal. In a single instant, Elijah commanded fire down from Heaven, and it consumed every single pagan among them who came in the name of their Satanic Baal. (It should be noted that the prophecies regarding the "Second Beast" causing "fire to come down from the heavens," as a way to convince humanity that the "First Beast" is a World Messiah to be worshipped, did not occur during the reign of ANY Roman emperor. Thus, those still reducing the Antichrist to be merely a first century concept of the early Christian Church pertaining only to Nero, is in sure error on its face. Absolutely no one in Nero's time, or before him, wrought the kinds of false miracles slated only for the future False Prophet. Moreover, the Antichrist is himself no past Roman emperor, but a future European king.)

*Read Article Jews Already Being Deceived with Modern Jewish Witchcraft
*Read Article Satanic Verses of the Jewish Talmud: Antichrist Worship 101
*Read Article The Unedited Text of the 1906 Jewish Encyclopedia: Demons

This tells us many things, including that such overt displays of supernatural power, as they appeared in the Old Testament era, will again be on full display just before and certainly during the time of the Antichrist. Therefore, from the account of such power as commanded by Elijah, we must also assume that any coming false Elijah to appear to have the same power of similarly devised evocation. So is it any wonder that God has made sure to inform us in Revelation 13:13, that, indeed, the False Prophet himself, when in the sight of the Antichrist, shall likewise "command fire from Heaven" exactly as the prophet Elijah infamously did? Then you have to consider who might the False Prophet, as if in revenge, might be setting ablaze with such supernatural fire? Perhaps the Prophets of God, that is to say, anyone who believes in Christ and is indwelt by Him? The next thing we can glean is even more of a conjecture on my part. Knowing the many Biblical ironies and ironic fulfillments approaching that come full circle within the Tribulation, might it be that even as the true Prophet Elijah came up against Baal and his "False Prophets," that it should be the False Prophet himself that is possessed by the Arch-Demon, Baal, to deceive the people of Israel all over again, albeit this time from the side of perceived "good"? Certainly, Israel will be deceived from the notions put forth by the False Prophet that the Antichrist is their Messiah, just as Israel will be entirely deceived by the False Prophet, as their own ancient patriarch that has brought the ancient "power of God" into their future era. In that regard, of deceiving the Jewish people to force their belief into thinking any European could be their Messiah, I've already concluded that the False Prophet will make great use of, and twist, 1Kings 11:33-39, Ezekiel 44:1-3, Jeremiah 17:25, Isaiah 60:1-11, among others, to make a certain British Royal to falsely appear to be something of Divine origin, thus presenting him fulfilling certain key ancient Scriptures outlined only for that of Israel's true Messiah. All the supposed great miracles attributed to both the False Prophet and the Antichrist will completely stun the world and especially the relatively young Jewish State who still struggles to find its national identity in an evil world that increasingly is coming against its own right to exist. Many Jews today see their present historical identity, or lack thereof, being intrinsically linked to three events which have yet to be fulfilled: 1) The Battle of Gog and Magog, 2) the Temple being rebuilt in Jerusalem, and 3) the arrival of (a false) Elijah who directs Israel toward their (false) Messiah. Just as in ancient times, religious Jews today still have the same many requirements for one to be considered their Messiah, yet those same requirements are becoming increasingly more liberalized in their interpretations as the New Age movement has seemingly worked to target Jews and their "rigid belief system." The end result of this British-Israelism belief upon the minds of the Jewish people, therefore, serves to soften up the masses before the False Prophet arrives, who shall confirm every facet of its inherently false teaching.

*Read Article Judaism and the New Age: Religious Communities in Israel Turning to New Age Beliefs
*Read Article The Rainbow Swastika: A Warning to Jews Regarding the Satanic New Age Movement


While the world, including teachers of prophecy, seem to overlook the False Prophet, especially naming his elusive identity, understanding the nature of this Second Beast is key to understanding how Satan plans to deceive Israel into accepting his Son, the Antichrist, as their Messiah overall. To help, God has provided us Revelation 13 that clearly describes two Beasts rising, one from the earth (interpreted as Israel) and one from the sea (a foreign or island nation), and since Israel did not accept the True Messiah Jesus Christ or His Prophet in John the Baptist, they are today still waiting for Moshiach Ben David (Antichrist) and Moshiach Ben Yoseph (The False Prophet) to arrive, and despite the names given to the Beasts in Revelation, it will be the Second Beast 'Elijah' appearing to Israel first, with the First Beast Antichrist 'Messiah' appearing after. And I cannot underscore this enough, but this is exactly how Satan shall deceive them by providing Jews exactly what they expect, that is to say that Elijah must arrive to finally reveal to them their Messiah. God help the Jewish people. If this is the case, then what is the actual meaning and fulfillment of the prophecy in Malachi about Elijah returning shortly before the Day of the Lord? The actual truth of its fulfillment is clearly told to us in Revelation Chapter 11 and connected to the Transfiguration event, for both Moses and Elijah shall return to the people of Israel during the Tribulation period. As prophesied, these Two Witnesses are sent from Heaven immediately after the Antichrist confirms a seven year Peace Covenant with Israel, after which, during the next 1,260 days the Two Witnesses shall preach the Gospel of the Lord Jesus Christ to the Jews during that time, telling the people of Israel they have just made a deal with the Devil, literally. Moses and Elijah will also display great supernatural power from God, counteracting the power from Satan that is given to both the Antichrist and his False Prophet. Naturally many Jews at that time having just accepted the seemingly God-sent and admirable Messiah (Antichrist), will at first, have major difficulty believing he is actually Satan in the flesh. However, over time, the Two Witnesses will have their dramatic effect over the Jews in Israel, and so shall a great many turn to the Lord Jesus Christ and become Tribulation saints, or as Christ more specifically called them "the very elect," even those who cannot be anymore persuaded by Satan's Beast, nor his False Prophet, nor any of the lesser demonic-possessed false christs and false prophets who shall also arise at that time.

*Read Article The Occult Freemasons Desire to Rebuild Solomon's Temple in Jerusalem
*Read Article Jewish Desire to Build the Future Temple Upon Ruins of Past Temples

For this is the very purpose of the Tribulation and the Antichrist himself (as God uses him) to make Believers in Christ out of the proud and spiritually hard-hearted Jews, period, full stop. In fact, during that first half of the Tribulation, the Jews will become so evil under their (false) Messiah's reign, that they will desire to kill their fellow Jews who haven't been so persuaded to believe in the many powerful lies of the Antichrist or his False Prophet. In contrast, other Jews within the Antichrist's Kingdom will bypass God completely, in those days, and return to worshipping demons, such as Molech, Chemosh and Baal, the demonic gods of ancient Egypt, Babylon and Assyria, for the very same reason their ancestors did before. Many Jews in those days during the first half of the Tribulation will have their hearts renewed to (metaphysical) Judaism, and as a result, they shall serve as Jewish priests, Rabbi's, teachers, scribes, judges and magistrates who have completely bought into the Antichrist and False Prophet's global New Age version of Occult-Kabalistic Judaism. We know this because the Scriptures in Matthew 24, Luke 21, and Mark 13 tell us that a time will come when Antichrist shall turn on the newly converted Christian Messianic Jews, and have them rounded up and either killed, imprisoned, or scattered among the (gentile) nations. Immediately after the Tribulation of those days, shall Antichrist and his Gentile armies turn on Israel, and conquer Jerusalem itself, killing anyone in their path as they make their way toward the Third Temple, where Antichrist finds the Two Witnesses guarding the entrance of the Temple. Supernatural as they were, able to cause droughts and every other manner of plague against Antichrist's Kingdom for 1,260 days prior, the Scriptures declare that the Two Witnesses are no match, and the Antichrist shall supernaturally kill them where they stand. After which, Antichrist enters the Holy of Holies (much like King Antiochus IV did in the First Temple period, which is why Christ called the future Antichrist "The Abomination that makes [the Temple] Desolate") and declares himself to be God. As the rest of the deceived Gentile world celebrates the Antichrist's victory, giving gifts to one another asking 'Who can make war with the Beast?', the remaining Jews that haven't fled Jerusalem, are likewise killed in similar manner. Revelation 11:11 tells us that while these [Two Witnesses] Two Towers of God fell, and their destruction was televised worldwide, the power of the Holy Spirit shall enter their bodies and they shall rise again three days later (like Christ) and ascend into Heaven. The Great Tribulation, that lasts for an additional 1,290 days will initiate, and only those Jews who will take heed of what Christ commanded of them in Matthew 24, to flee into the Judean wilderness, will be saved when Michael the Archangel is to stand up as a Prince for his people, leading them into a place of refuge "from the [human] face of the Serpent" as Revelation 12 calls the Antichrist.

*Read Article Prince William Vows to Make Peace in Israel His Lifelong Project
*Read Article The Secret Scroll: Satanic Templars and their Future Control of Zion
*View Website The Scottish Rite 'Masonic Temple' Headquarters Already in Tel Aviv


✠ An Analysis of the Future Antichrist's False Peace for Israel
Daniel 11:21,24,38-39, 8:24-25, 9:26-27, 1Thessalonians 5:3; Luke 21:24; Matthew 24:3,14-16 There shall arise a Vile Man, to whom they [Jews] shall not give the Honor of the Kingdom [title of the Messiah], but he shall come in peaceably and shall obtain the Kingdom [of Israel] by [lies] flatteries; and he shall cause them to rule over many, and shall divide the land for gain. He shall enter peaceably even upon the fattest places of the province; and he shall do that which his fathers have not done, nor his fathers' fathers; he shall scatter among them the prey, and spoil, and riches, and he shall forecast his devices against the strongholds, even for a time. But in his estate shall he honor the God of forces: a god whom his fathers knew not shall he honor with gold, and silver, and with precious stones, and pleasant things. Thus shall he do in the most strong holds with a strange god, whom he shall acknowledge [and] increase with glory: and he shall cause them to rule over many and shall divide the land for gain. And his power shall be mighty, but not by his own power: and he shall destroy supernaturally and shall prosper; and he shall destroy the mighty and Holy People. And through his [peace] policy shall he also cause craft to prosper in his hand; and he shall magnify himself in his heart, and by [a false] peace shall he destroy many. The Prince that shall come, shall afterwards destroy the City and the Sanctuary [but first] he shall confirm the covenant of peace with many for seven years; and in the middle of seven years shall he then cause a terrible and unholy destruction. For when they shall say, Peace and safety then sudden destruction shall cometh upon them, as travail upon a [pregnant] woman with child and they shall not escape. And they shall fall by the edge of the sword and shall be led away captive into all nations: and Jerusalem shall be trodden down of the Gentiles [Europeans], until the times of the Gentiles be fulfilled. And as He sat upon the Mount of Olives, the disciples came unto Him privately, saying, Tell us, when shall these things be? and what shall be the Sign of thy coming, and of the End of the World? Nation shall rise against nation, wars and rumors of war, famine, earthquakes, floods, yet when ye [Jews in Israel] shall *see* the Abomination of Desolation, spoken of by Daniel the Prophet stand in the Temple, then let them which be in Judaea flee into the mountains: For then shall be Great Tribulation such as was not since the beginning of the world to that time.'

*Read Article Future Third Temple of Antichrist: Knights Templar and Rosslyn
*Read Article Plan to Reveal Masonic Messiah on the Temple Mount in Jerusalem
*Read Article Freemasons, the Future Third Temple in Jerusalem and the Messiah
*Read Article Satan's Ultimate Desire is to Take God's Throne in the 'Sides of the North'
*Read Article The British Royal Family's Strange Interest with the Future Jewish Temple in Jerusalem
*Read Article 'No Subject of Greater Interest to Freemasons than the Temple of Solomon and 'the King of Israel'

As mentioned, some within Freemasonry have been for over a century now the lies about their own Anglo-heritage somehow being linked to the nation of Israel, and yet the reasons the outer-caste of Masons are still to this day deceived with such notions is directly because it will serve the Antichrist's own grandiose claims told about him, in regards to Israel's future deception, in regards to their acceptance of him as their "Messiah." One need only look at how the vain and historically inaccurate beliefs supporting British-Israelism came into the psyche of the Anglo-elitist Cecil Rhodes and his only care was that Anglo-British should rule the world. Underscoring all of these twisted visions of Satan's human followers on this planet only serves, therefore, as a roadmap for Satan to ultimately deceive, divide, then conquer Israel (ancient Zion) for himself. In the case with immortals, as Satan and God are, Satan's War still rages on, even as his own manifesto against God, his original 5 "I Wills" uttered against God so long ago, are to this day what guides him, and ultimately brings him back to Zion, that is to say, Jerusalem. Therefore, Lucifer's ancient and ongoing battle is over the Temple and Throne of God at Zion, the Gateway to Heaven, which is literally where Heaven met earth in the pre-Adamic Age. In fact, because of God's ancient presence atop Mount Zion is the reason why its earthly counterpart called Jerusalem is to this day so contentious among mankind. That first War in Heaven still reverberates among us to this very day. Even though Zion, the Throne of God, and Heaven itself has since been lifted up from the earth, with God, into the Third Heaven (to one day return again to a New Earth as a New Heaven; Revelation 21:2, 10. Hopefully you've already determined why the Anglo-Masonic European nations and specifically the Satanic-serving United States and its master Great Britain need to fortify, promote and "protect" Israel and Zion (Jerusalem) so, as well as why they've always held a vested interest in the land itself. Their god Lucifer demands they carry out his will, and his will is Antichrist. While it seemingly would stand in only Israel's best security interests at heart, it's entirely the opposite. The Satanic Anglo-Elites are hell-bent on first the global jealousy, hatred, and future destruction of the modern State of Israel because that is the ancient dream and sinister desire of their literal father, the Devil. Of the Antichrist "dividing land for gain," it is interesting that Prince William's own ancestor in William the Conqueror, commissioned "The Domesday Book" (in December 1085) after the Norman invasion and conquest of England in 1066. The Domesday Book essentially kept division of land and asset records among British and Welsh, including specific hides of land, who owned them, or who were provided them from William himself in his own dividing the land for gain. Needless to say, its two books contained a huge amount of information that eventually led the book to be compared to the books of the Last Judgement and 'Doomsday Book,' as described in the Bible, when the deeds of Christians written in the Book(s) of Life are to be opened before God for His judgement over the souls of men.

*Read Article Satan's Ultimate Desire is to Take God's Throne (Temple) in the 'Sides of the North'
*Read Article The British Royal Family's Strange Interest with the Future Jewish Temple in Jerusalem
*Read Article 'No Subject of Greater Interest to Freemasons than the Temple of Solomon and 'the King of Israel'


** JANUARY 1 2019 UPDATE ** This should be shocking news to all those who watch among you. Ever since Prince William has visited Israel in late June 2018, there has been at least seven Biblical signs that have occurred since his visit to the Holy Land last summer. Moreover, these same signs are already being interpreted by Israel's Jews as omens of the fast-approaching prophetic (Gog and Magog) battle with Russia and Iran and their allies, as well as the rebuilding of their Temple, and the appearance of their chosen Jewish Messiah afterward. The seven signs that manifested are listed by me as follows: 1) June 24, 2018: Prince William's visit to Israel where he was welcomed with overwhelming response by the Jewish people, both religious and non-religious. 2) July 23, 2018: The fallen stone (symbol of Lucifer's fall) that almost killed a Jewish woman praying at the ancient Temple wall exactly one month after Prince William visited the wall. 3) July 27, 2018: A rare Blood Moon Eclipse that appeared precisely a month after William left Israel. 4) August 28, 2018: The ultra-rare birth of a spotless Red Heifer that will be used in the future Third Temple dedication sacrifice. 5) October 4, 2018: The greater abundance of new fish and other aquatic life suddenly appearing in the heavily salted Dead Sea, fulfilling Ezekiel's vision. 6) October 31, 2018: A serpent appearing out of nowhere from the stones of the ancient Temple wall, that scared away a pigeon "representative of Israel" according to the Jewish Zohar. 7) January 20-21 2019: Another Blood Moon Eclipse to start off a new year that will obviously prove important in regard to God's prophetic timing of events and the lead-up to the Battle of Gog and Magog (that many will call "Armageddon,") and afterward, the rise of the Antichrist (whom many will call the "Jewish Messiah"). What makes this lunar "Super Blood Wolf Moon Eclipse" in early 2019 even more unique, is that it is the last total lunar eclipse until May 26, 2021, and last Blood Moon until 2039. Mind you, we just had a string of at least six very rare Blood Moon Eclipses in comparatively rapid succession since 2014, with the last one on January 21st, 2019, being deemed the rarest of them all. Factor in all of those "once in a lifetime" or "worst ever in recorded history" signs via the massive hurricanes, storms, floods, droughts, wildfires, earthquakes, tsunami's, volcanos, and earthquakes, and you'd have the proper context from which these Blood Moon Eclipses are also connected. When taken together, the more accurate interpretations of all these things appearing so close together are obviously designed to awaken the sleeper within us, with God warning Israel of the fallen Angel and Serpent, Satan, coming in the form of their "Messiah," to sit in the future Third Temple from where he will attempt to destroy the Jews, which is what all of those very rare Blood Moons are representing, out of which shall come a great salvation of ("fish") saved Jews who look to Christ only as their King, God, and Savior. Amen.

*Read Article Israel Reports Red Nova Collision in 2022 Linked to the Arrival of their Messiah [False Messiah]
*Read Article Rabbi Claims Recent Earthquake in Israel is a Sign of Messiah [Antichrist] Coming in 2026-2031
*Read Article Group of Foxes on Jerusalem's Temple Mount Triggers Prophecy About Third Jewish Temple
*Read Article Knights Templar Crusader-Era "Excalibur-Like" Sword Was Just Found Off Israel's Coast

Where certain news reports circulating have only accounted for three of these signs, clearly there have been at least seven, so far. Another intriguing fact is the rock that fell and almost killed the praying woman, who herself is clearly representative of Israel, came one day after the infamous 9th of Av date in the Jewish calendar when both previous ancient Temples were destroyed on the same day, albeit 656 years apart. As such, these obvious signs from God's should not be ignored as we tread further into 2019. Also remember, because most Christians and other researchers completely forget this one important fact, the Third Temple has its key role not with Christians funding that coming Temple, as we exist within the Body of Christ and His Temple already, but as with all of end-time prophecy and these last 2,000 years, have ultimately been working solely toward leading Jews to Christ. In other words, the entire work of Satan himself that leads to his Antichrist is just another tool God will use to bring Israel around toward its ultimate fate, which is the realization that Christ is their only Messiah and King. Let that fact sink in for a moment. Understand, the entire purpose of the Tribulation of Antichrist is to lead the Jews to Christ, period. Let that sink in for another moment. Where exactly is it that Christ geographically returns to when He returns to earth? Correct, Jerusalem, and specifically, the Mount of Olives which is situated just east of where the coming Temple is to be built. The coming Third Temple being prepared now, therefore, serves not just the future Antichrist, but first and foremost God the Father of whom the Jews will originally dedicate that Temple to. But understand, after the destruction of the Antichrist, that same Third Temple shall be "CLEANSED" as stated in Daniel 8:14 (see also Daniel 12:12 and Zechariah 14:16) to SERVE JESUS CHRIST at the 1,335th day after the Antichrist made it desolate, which is precisely 45 days past the 1,290th and last day of Antichrist's reign. In other words, that very same Third Temple being prepared today is key to prophetic Scripture because it will one day host Jesus Christ precisely 45 days after His return and for the following 1,000-years of His Millennial rule on earth. So, while some today see the coming Third Temple in Jerusalem as only serving the coming false Jewish Messiah (Antichrist) we must be wiser to understand what God's Word has already informed us between Daniel and Zechariah that the coming Third Temple in Zion will be the last Jewish Temple on this planet, and will both be dedicated to God, and later serve His Son for 1,000 years. However, after the Judgments, when the Father and Son brings us their New Heaven and New Earth prepared from before the foundation of the present world, there shall exist a more perfect, eternal Holy Spirit Temple at the center of God's Kingdom that shall serve the Father and Son forever and never be destroyed. When discussing these same things to Jews today in attempt to open their eyes to Yeshua as Messiah, start with how the Father and Son exist within the Holy Spirit that binds them in the totality that is God, from everlasting to everlasting, and that this same Spirit also created the world and mankind itself. The Spirit of Truth also guided Abraham to arrive in what became Isra-El, with its very name meaning 'they who struggle against God.' That struggle remains, however, it is now time Israel return to the God of their forefathers and worship "the Lord talking with my Lord" (the I AM that I AM; Yehovah) as referenced by King David in Psalms Chapter 2 and 110:1. For our Triune God is One because of Their unifying Spirit!

*Read Article The August 2018 Birth of a Red Heifer in Israel Signals the Era of the Third Temple
*Read Article Temple Institute: The Tenth Red Heifer will Be Prepared by the Messiah [Antichrist]
*Read Article Satan's Ultimate Desire is to Take God's Throne (Temple) in the 'Sides of the North'
*Read Article Freemasons, the Future Third Temple in Jerusalem, and the Coming Antichrist
*Read Article Why are British and US Freemasons conducting Studies of the Temple Mount?
*Read Article The British Royal Family's Strange Interest with the Future Jewish Temple
*Read Article The Freemason's Strange Interest with the Future Jewish Temple
*Read Article Rosslyn Chapel: An Exact Replica of the Ancient Jewish Temple
*Read Article Future Third Temple Gone Virtual to Meet New Age 'One Mind'
*Read Article Will the Temple be Built Before the Arrival of the Antichrist?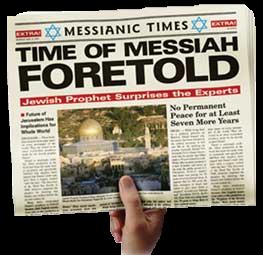 RELATED Prince William's Letter to Chief Rabbi Offers Complete Support for Jews After 2023 Hamas Attack




It has been noted in the Zohar: Just as the pigeon is safe so long as it seeks shelter among the stones of the Temple Mount, the Jews are protected by the Torah commandments. When the pigeon comes out from the stones or the Jews move away from the Torah, they are in danger. In Hebrew numerology, the Nachash (Serpent) equals 358, the same as Moshiach or the Messiah. The Zohar the basis of Jewish mysticism explained that the evil inclination, personified by the snake in Eden, will make a resurgence in the days before Messiah, tempted to come and drink sustenance from the enormous levels of holiness that will appear in the world in the end-of-days. The snake appeared in the women's prayer section, emphasizing its relevance to women. In Genesis, it is described how Eve was tempted into sin by the snake. Now the serpent was the shrewdest of all the wild beasts that Hashem God had made. He (Nachash) said to the woman, "Did Hashem really say: You shall not eat of any Tree...This is not the only time in recent history that the Temple Mount has yielded apocalyptic signs. About four months ago [exactly one month after Prince William visited Israel], a large piece of one of the ancient stones weighing several hundred pounds suddenly fell and barely missed one of the women who came to pray at dawn. Another sign appeared on Hoshana Rabba, the last day of Sukkot [September 30, 2018] when a large cloud of mist began billowing up from the ground inside the Temple Mount Compound, surrounding the Dome of the Rock for several minutes.

Clyde Lewis: NACHASH – Thinking Outside the Beast

How art thou fallen from Heaven, O Lucifer, Morning Star! How art thou cut down to the ground, you which corrupted the nations! For thou hast said in thine heart...

1] I WILL ascend into Heaven [Heavenly Zion].
2] I WILL exalt my throne above the Angels of God.
3] I WILL sit on the Mount in the Sides of the North [Earthly Zion].
4] I WILL ascend above the heights of the clouds.
5] I WILL become like God [in the form of a Messiah]

Isaiah 14:12-14; The Holy Bible