index of mod how-to's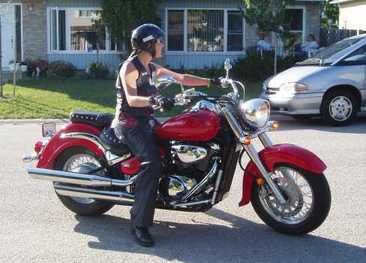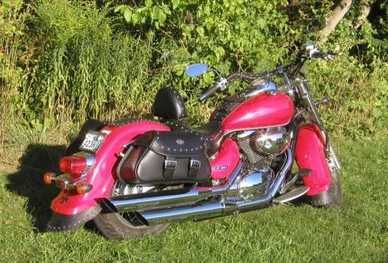 from bone stock to leathered, studded and personally tailored
i've finally decided to make it easier for people to find stuff here! clicking on any of the links below will take you to the section of my mods pages that's relevant to the mod you want to read about.
really simple mods
valve stem caps
ride bell
de-reflector: front
decals
chrome license plate frame
new final drive bolt
frogskin
master cylinder/brake fluid reservoir cover/cap
saddlebag badges
leather handlebar wrap
techmount handlebar mount for camera, gps, etc..
chrome iron cross/flame mirrors
more technical mods
gas cap mod
de-swingarm
de-reflector rear
plate laydown
leather mudflaps/fender skirts
chrome tank trim
chrome speedo console trim
leather tank bra/divider
leather fender bib
rider's backrest
custom brake pedal cover
mods that are more technical still
chrome triple tree cover - requires removal of risers

chrome pullback risers

switchblade windshield

kickstand mod

lowering bones

easybrackets and saddlebags

wide style chrome levers

customized swingarm covers

side mount license plate bracket


mods in chronological order


page 1

page 2

page 3

page 4

page 5

page 6

page 7

page 8


maintaining your bike


motor oil change - this process is the same for most bikes

final drive oil change - this process is the same for all shaft-driven bikes

drive shaft spline lubrication - fairly involved job - not for the timid!

replacing a final drive chain - process is the same for most chain driven bikes


1983 honda shadow 750 mods