POETRY BOOK REVIEW: New! Check out review of "Selected Poetry of Susie D" by Laurel Johnson

---
COMMUNITY AND ENVIRONMENTAL ACTIVISM:

I'm Coordinator of the Boston Chapter of the Coalition on the Environment and Jewish Life. Our current initiatives are a drive to get all state synagogues to green (Pledge to Green), and are writing the Green Guide for Massachusetts Synagogues. Check us out at www.BostonCOEJL.org or by scrolling down to the link "Make Your Synagogue Green" on the Synagogue Council of Massachusetts site, Synagogue Council of Massachusetts


I am also a governing board member of the Alliance for a Healthy Tomorrow in Boston. AHT is trying to get the "Act for a healthy Massachusetts: Safer alternatives to Toxic Chemicals" (called the Safer Alternatives to Toxins bill) through the legislature. AHT is also working on legislation to eliminate BPA from food containers and baby bottles, restore funding for the Toxics Use Reduction Institute, and on other public health-related causes. Alliance For A Healthy Tomorrow
The Safer Alternatives Bill passed the Senate in January, 2008, but the legislative session ended before it got to the House. The bill is now being advanced during the current legislative session.

I'm on the Advisory Board and the Communications Committee of the Jewish Alliance for Law and Social Action. JALSA

And, I hope to organize a Coffee Party team in Brookline. Coffee Party USA

---
I also coordinate the BROOKLINE LIBRARY AUTHORS' COLLABORATIVE:
Each year, I organize a group reading by published Brookline authors group event at Brookline Booksmith, 290 Harvard St., Coolidge Corner, during Brookline's First Light festival.
The event, which is videotaped for Brookline Access TV (batv.org), is free and open to the public and refreshments are served.
2010: the event received two mentions on the Boston Globe Names Page:

11/10/10
11/24/10


Boston Globe West, Nov. 22, 2009:



LITERARY LIGHTS AT FIRST LIGHT - A lineup of published Brookline authors will read from their own works at Brookline Booksmith from 5 to 8 p.m. on Dec. 3 to coincide with First Light, the commercial area's annual holiday kickoff. Among the highlights: best-selling mystery novelist Sarah Smith, who will read from her new young adult novel, set in Brookline; poet and journalist Susie Davidson, who has written about Holocaust survivors and their liberators; Wendy Lement, author of a children's book, "Keri Tarr: Cat Detective''; and David Prerau, who will read from his book, "Seize the Daylight: The Curious and Contentious Story of Daylight Saving Time.'' The readings are organized by the Brookline Library Authors' Collaborative. - Andreae Downs



Brookline Tab:

http://www.wickedlocal.com/brookline/fun/entertainment/books/x1945270168/Brookline-Library-Authors-Collaborative-members-to-read

Wicked Local Brookline

Posted Nov 29, 2009 @ 03:18 PM

Brookline — When I first met local Holocaust survivors several years ago, I was so impressed that I decided to chronicle their stories. No easy feat, it was, rather, a three-year effort punctuated by tears on both sides, and a lot of encouragement.

Although what initially drew me to them was their unexpectedly positive demeanor, many had not yet revealed their secrets. For those who had, the tales were no less painful in the retelling.

Many survivors, though innately humble, understand that they can't let their stories go untold. In addition, Holocaust denial hovers menacingly over them. And global genocides and massacres persist.

Moreover, they are linked. In 1915, German officials helped pioneer deadly tactics in the Ottoman Empire that they later redeployed as SS officers. Rwandans taunted victims with emulations of Hitler. Rounding up of intellectuals, ditch digging, deportations, actualized racism, manipulation of fear and propaganda, cover-ups — eerily repeated, over and over.

For all these reasons, it has become mandatory that the Nazi Holocaust be archived in any way possible. And so I moved beyond print, into visual media. And in creating a documentary based on the people in the book, I got to know them all over again.

Without their trust and cooperation, I could not do this work. And remarkable town residents are among them. Ida Rozenberg escaped from a Siberian work camp with 13 others at midnight, on a wooden raft. During their six-day ordeal on the Volga River, a storm split the raft in two. They fixed it, and reached safety in the woods of Kazakhstan. When Ida tried to return to her native Poland, former neighbors threatened to kill her baby.

Ida's husband operated Paul's Tailoring in Brookline Village for many years, and today, she helps serve lunch every Friday at her Hebrew SeniorLife residence on Beacon Street.

Her companion, Ben Kuchinsky, creates Holocaust-themed artworks, displayed on the walls of the former Jewish Community Center in Cleveland Circle, that help him deal with his memories.

Edgar Krasa of Chestnut Hill was the cook at the Terezin concentration camp, where Nazis imprisoned musicians, artists, actors and teachers. Despite starvation conditions and constant deportations to the dreaded East, they produced works like Hana Krasa's (no relation) "Brundibar," and the compositions of Gideon Klein and Viktor Ullmann. Those pieces are resurrected today by the Terezin Chamber Music Foundation's Hawthorne String Quartet, spearheaded by Brookline resident Mark Ludwig.

Krasa manages to joke about it: "We served a brown liquid, which was called coffee. If Starbucks was around then, they would have sued for misuse of the term."

Near the war's end, he was shot when he dropped off the road during a death march (a doctor among them, using snow as anesthesia, removed the bullet). Told liberation was near, "yesterday, I couldn't walk; suddenly I could run," he recalled. They ended up in a former storehouse. "I gained 75 pounds over the next two months," he said. "Jenny Craig would go crazy!"

Rela Fund of Beacon Street was stripped of her pharmacology degree, and earned it all over again in Scotland.

Children of survivors are imbued with a sense of purpose. Andy Fischer of Washington Square immerses himself in social justice law. Barbara Soifer's civic contributions to our town are legendary.

The same goes for liberating soldiers. Ellsworth "Al" Rosen, who helped form Facing History and Ourselves and was a longtime Brookline Library trustee, continues to speak out about what he saw.

They all need to, because, sadly, Holocaust survivors and their progeny are often the first targets of those with vendettas against Israel or the Jewish people, who stake out a constant presence at Holocaust-related events. Yet, these innocent victims of inhumanity have nothing to do with their misplaced hatred.

In fact, rather than wallow in their misery, they educated themselves, raised families and contributed extraordinarily, and sometimes, ultimately, to society, as can be seen in the cases of Liviu Librescu, the Virginia Tech professor who sacrificed himself for his students, and Brookline resident Joseph Helfgot, the donor in the country's second face transplant.

First-hand accounts are the surest way to counter both denial of history and continuation of genocide. The Holocaust cannot lose its impact. The stories must live on.

Susie Davidson is a journalist, author, poet and filmmaker who wrote "I Refused to Die: Stories of Boston-Area Holocaust Survivors and Soldiers who Liberated the Concentration Camps of World War II," and has just released a one-hour documentary film, "The Holocaust: Memory and Legacy," narrated by Jordan Rich with music by Ronnie Earl. For local screenings, please visit www.SusieD.com.

Copyright 2009 Brookline TAB. Some rights reserved

Brookline — Members of the Brookline Library Authors' Collaborative will read from their works at Brookline Booksmith, 290 Harvard St., during Brookline's 1st Light Festival on Thursday, Dec. 3, from 5-8 p.m. This year, BLAC will be joined by several Brookline authors, including Linda Barnes, author of the Carlotta Carlyle mystery series. Readers also include Wendy Lement, who co-authored "And Justice for Some: Exploring American Justice through Drama and Theatre." Her theater production of "Cat Detective," based on her children's book "Keri Tarr: Cat Detective," won the American Alliance for Theatre and Education's 2002 Unpublished Playreading Project.

Also reading will be Joshua Rubenstein, whose "Stalin's Secret Pogrom: the Postwar Inquisition of the Jewish Anti-Fascist Committee," was awarded the National Jewish Book Award in 2001-2002; David Schmahmann, whose first novel, "Empire Settings," received the John Gardner Book Award; Boston Globe columnist Monique Doyle Spencer, who will read from her second book, "How Can I Help: Everyday Ways to Help Your Loved Ones Live with Cancer;" and Emily Miles Terry, will read from her new book "Postcards from the Bump: A Chick's Guide to Getting to Know the Baby in Your Belly."

Brookline Library Authors' Collaborative members who will read will include film critic Dan Kimmel; journalist, author, poet and filmmaker Susie Davidson; bestselling mystery author Sarah Smith; and David Prerau, an expert on national time policies. Readings will encompass varied genres including children's literature, mystery, crafts and cooking, history, fiction, nonfiction, horror and more. Refreshments will be served, and books suitable for holiday gifts by local authors will be available for signing. The event is free and open to the public. The Brookline Library Authors' Collaborative meets on occasional Monday evenings at the Brookline Public Library, Main Branch, 361 Washington St.

Jewish Advocate event listing:

http://www.thejewishadvocate.com/news/2009/1127/calendar/031.html

BROOKLINE BOOK READINGS 12/3: 5-8 p.m. Dan Kimmel (The Jewish Advocate Movie Maven), Susie Davidson, Joshua Rubenstein, David Schmahmann, Monique Doyle Spencer, Linda Barnes and other authors read during Brookline's 1st Light festival. At Brookline Booksmith in Brookline. 617-566-7557.

Boston.com listing:

http://calendar.boston.com/brookline-ma/events/show/89371472-book-readings-by-brookline-authors-for-1st-light-fest

...The Brookline Library Authors' Collaborative is a group for residents of Brookline who have had at least one book (fiction, or non-fiction, or poetry) published. The group, which formed in 2007, seeks to establish a network of authors that can help provide support for the artistic, social, and business aspects of writing books. Accomplishments thus far include the creation of a Virtual Bookshelf of local works, as well as group display cases at the Public Library; a Brookline Writes! show regularly aired on Brookline Cable Access TV; social events that have drawn new members; 1st Light Brookline readings at Brookline Booksmith, and an ongoing Yahoo! discussion group. The group meets on occasional Monday evenings at the Public Library of Brookline, 361 Washington St., Brookline.

Susie Davidson is a journalist, author, poet and filmmaker who has written for the Jewish Advocate since 2000 as well as the weekly Tabs, and has contributed to the Boston Sunday Globe, the Boston Herald (op-ed), and the Forward. She has written "I Refused to Die: Stories of Boston-Area Holocaust Survivors and Soldiers who Liberated the Concentration Camps of World War II" (2005); "Jewish Life in Postwar Germany" (2006); "Selected Poetry of Susie D" (2006); and edited a collection of remarks made by former German Consul to New England Wolfgang K. Vorwerk at area Holocaust community events (2008) (All Ibbetson Street Press, Somerville). She is also the Coordinator of the Boston chapter of The Coalition on the Environment and Jewish Life and a governing board member of the Alliance for a Healthy Tomorrow, and coordinates the Brookline Library Authors' Collaborative.

Susie will read from her three books (all Ibbetson Street Press, Somerville).

*BOSTON HERALD OP-ED: http://news.bostonherald.com/news/opinion/op_ed/view/2009_04_18_Holocaust_tales_retold/srvc=news&position=also Holocaust tales retold

By Susie Davidson / As You Were Saying . . . Saturday, April 18, 2009 "You can't understand Israel unless you understand the role of the Holocaust in Israeli identity. And if you don't understand your enemy, you can't make peace." - Tom Segev Every Friday, Ben Kuchinsky and Ida Rozenberg don vinyl gloves and dish out lunch at the Hebrew Senior Life building in Brookline. Ida doles out food with a vigor that at age 92 still reflects what they never could take from her. As a young woman, she escaped from a Siberian work camp with 13 others on a handmade raft. Her family gone in the madness of the Holocaust, she had nothing to lose but six days spent on the Volga River. "No food, no water," she said, her ice-blue eyes vivid with recollection. "The lice ate us alive." The group made it to Kazakhstan, where she hid under the blankets of farm animals. When she returned to Poland as a newly-married woman hoping to find traces of lost relatives, former neighbors warned, "We don't need Jewish people anymore. If you don't leave, we will kill your baby." Ben's memories are so harrowing he keeps them hidden, except in artwork and life-sized collages that pronounce "Never Forget" amid Jewish stars dripping with blood. Ida and Ben are two of many Holocaust survivors who come every Friday for the camaraderie, lunch and entertainment. In heavy Yiddish accents they mirthfully kibbitz - until the subject of Holocaust denial or Israel-bashing comes up. Recent news has been tough for those who live upstanding Jewish lives. The Bernard Madoff scandal, corruption among Israeli politicians, lax kosher meat labor practices and a controversial war in Gaza are bad enough. Yet the sum total has too often diminished, or outright denied, the Holocaust. In a March 30 Associated Press story about a Palestinian youth orchestra shut down after performing for Israelis (including Holocaust survivors), historian Tom Segev said of Israel's detractors: "You can't understand Israel unless you understand the role of the Holocaust in Israeli identity. And if you don't understand your enemy, you can't make peace." I would expand this role to Jewish identity as a whole. Ancestral genocide is collectively, universally wounding to all ethnic groups. And though I may not always personally agree with all Israel does, who can judge what drives people with histories to be hypervigilant at all social cost? Yet as a result, the Holocaust has undeniably lost its impact. It is too easy for some to denigrate and even dismiss a terrible period in Jewish history, the veracity of which can clearly be seen in the crinkled, buoyant yet readily moist pairs of eyes at Hebrew Senior Life. The stories must also live on because genocides continue, and in fact, are inextricably linked. Hitler's quote about world ambivalence regarding the Armenians is well known, but in "Germany and the Secret Genocide," filmmaker J. Michael Hagopian documents SS soldiers who had previously joined with German diplomats in covering up the 1915 massacre, when some Nazi tactics were pioneered. The Aegis Trust for genocide prevention quotes Rwandan genocide survivor Beatha Uwazaninka: "Some classmates wore the Nazi symbol, saying they would do to us what Hitler did to the Jews." The Legacy Partners Project, spearheaded by Holocaust survivor Sonia Weitz of Peabody's Holocaust Center, Boston North, pairs survivors with teachers and individuals who commit to continuing their stories and artifacts. These and other such initiatives have become imperative. Ida Rozenberg's husband, Paul, ran a tailor shop in Brookline Village. Every day, she makes her bed with fancy coverings, while showing off the glass works of her son Henri, a Faneuil Hall Marketplace vendor. Following the deaths of their spouses, she and Ben enjoy companionship. On this, and Yom Hashoahs to come, her fortitude and spirit deserve nothing less than validation, respect and perpetuity. Susie Davidson wrote "I Refused to Die: Stories of Boston-Area Holocaust Survivors and Soldiers who Liberated the Concentration Camps of World War II" and has just released a one-hour documentary film based on the book, "The Holocaust: Memory and Legacy." For local screenings, please visit www.SusieD.com. For back copy information and more information on other collectible copies please call 617-426-3000 Ext. 7714. © Copyright by the Boston Herald and Herald Media http://www.wickedlocal.com/brookline/news/lifestyle/columnists/x126919208/Column-On-Yom-HaShoah-they-continue-to-tell-we-continue-to-learn GENOCIDE AWARENESS ACTIVISM:

Jan. 20, 2008 Holocaust and Armenian Genocide Exhibit event

at the Armenian Library and Museum of America in Watertown Square:

I organized this event with the help of Holocaust survivor Meyer Hack's friend, Dean Solomon, Boston attorney Andy Fischer and Armenian community officials. 400 people attended, including 8 state representatives and 4 state senators, and the event received front-page press as follows.

Boston Phoenix article by Ian Sands: "Diamonds in the Rough," Jan. 17, 2008:


The Forward, cover page article by Hinda Mandell: "Auschwitz Jewelry Exhibit Shows Secret Treasures With a Grisly Past," Jan. 25, 2008


Boston.com listing


My opinion piece, "Allying in Hope," which appeared in the Feb. 8, 2008 Watertown Tab and Press.




Another event, "Genocide Committed, Genocide Denied, Genocide Repeated," held on Sunday, April 13 from 2-4 p.m. at the Armenian Museum and Library of America in Watertown, featured a panel of survivors and descendants of survivors of the Armenian Genocide, the Holocaust and the Rwandan Genocide. The victims of the Rwandan Genocide are commemorated on April 7; Armenian Genocide Memorial Day is April 24, and Yom HaShoah was May 1 in 2008.

Boston Globe article of April 20: Watertown center helps survivors tell their stories to following generations, by Erica Noonan

Wed., April 7, 10-11 a.m. (continuing on April 9, 16, 30 and May 7, 14, 21, 28) - Susie Davidson teaches an 8-session course, "What Can the Stories of Holocaust Survivors and Liberating Soldiers Teach Us in the Face of Continuing Global Genocide?" for Newton Center for Lifetime Learning, at Congegation Mishkan Tefilah, 300 Hammond Pond Parkway, Chestnut Hill, Mass. Information: Laurie Swett, Lifetime Learning Program Coordinator, 617-796-1000, l_swett@hotmail.com.

**I moderate the e-groups ProgressiveChat@yahoogroups.com and LiberalsAndLeftistsForIsrael@yahoogroups.com.
Please check them out and join in if you feel so inclined!**
---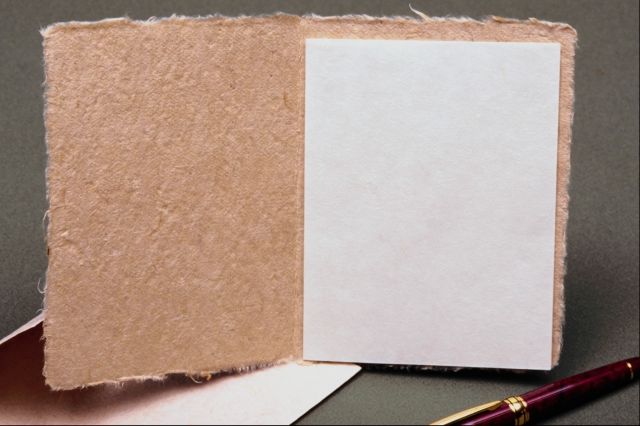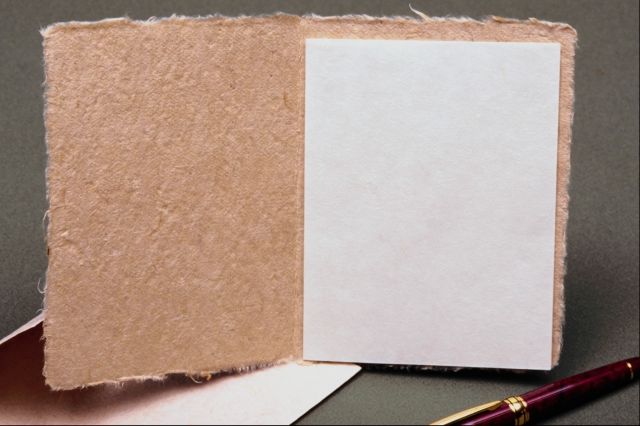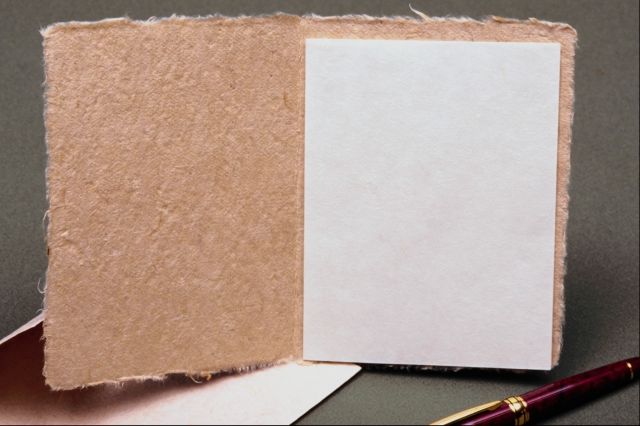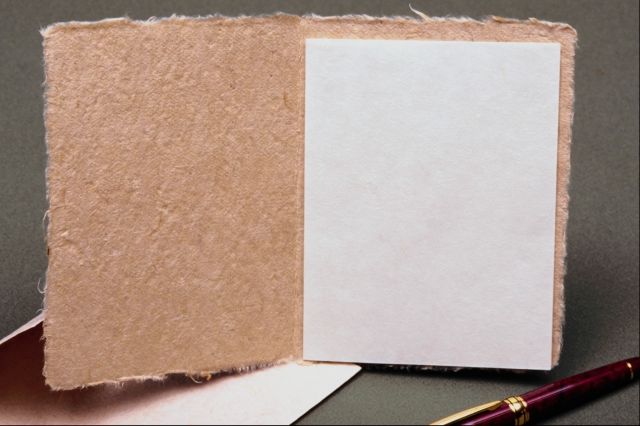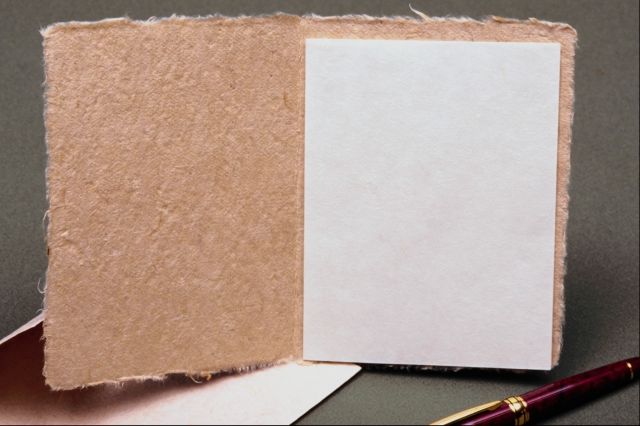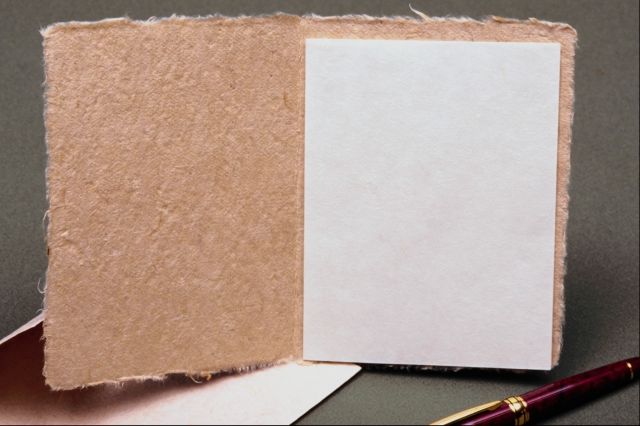 I'M REALLY A POET:

"Selected Poetry of Susie D."

- released June, 2004 on Ibbetson Street Press of Somerville, Mass. - available through the poet/author or publisher.
I have run poetry and music coffeehouses, hosted a poetry show on WZBC-FM and performed at First Night Boston, the Bread and Roses Festival in Lawrence, CBGB's in NYC and I read regularly at various Boston/Cambridge venues. I won the 2002 Cambridge Poetry Award for Best Political Poem for "Viva La Causa, Viva Chavez," and was nominated for Best Political Poem and Best Love poem in 2003 and 2004, respectively.
My poems also appear monthly in the Massachusetts Mensa Society's The Beacon as Susie D's Poetry Corner.
I've also written for other local newspapers and music magazines.
I've authored the poetry volumes "It's Only Life: Rhythmic Forays into Politics and Human Nature" (1992) and "After Gary" (1996).


Click to read my poetry
Click to read my political poetry


A few of my letters published in the Boston Globe:


Published in the Boston Globe on 2/13/11: Conserve? We'd rather look to Sky from McMansion Window


Published in the Boston Globe on 4/15/07: Executive's pay puzzles shareholder


Click here for other of my Published Letters in the Boston Globe and other Publications...

---
WHY I AM NOT a Red Sox, Patriots, or a sports fan:


Yvonne Abraham on Tom Brady, Belichick and Kraft's support of Trump



..."Speaking of invincible, does sainted quarterback Tom Brady really have absolutely no idea why his friendship with the president — who has boasted of predatory behavior and villainized refugees and Muslims — might be a problem. "Why does everybody makes such a big deal? I don't understand it," Brady said on WEEI this week, apparently unmoved by the fact that millions had just taken to the streets to protest his friend. Oh, I don't know, maybe because most of us would not choose to be such public buddies with people who say and do awful things? And it's not just a friendship. Brady said he thought it would be great if Trump were president. And Trump, who is also tight with Pats coach Bill Belichick and owner Bob Kraft, brings Brady up whenever he gets a chance, boasting as recently as Thursday night about a congratulatory call from the quarterback. The Brady association helps sell Trump, and his intolerance, to America, just as surely as it sells sheepskin boots. Clueless or shameless? With Brady, it's a toss-up."

Noam Chomsky: Sports addiction takes people away from things that really matter:


Noam Chomsky, from his 2002 book "Understanding Power": "Well, in our society, we have things that you might use your intelligence on, like politics, but people really can't get involved in them in a very serious way -- so what they do is they put their minds into other things, such as sports.... -- so you put a lot of the intelligence and the thought and the self-confidence into that. And I suppose that's also one of the basic functions it serves in the society in general: it occupies the population, and keeps them from trying to get involved with things that really matter.

My Feb. 8, 2008 letter published in the Boston Herald (reprinted below as well):


Take a deep breath
by Susie Davidson/ Letter
Friday, February 8, 2008
Recent reports about doctors' real concerns about heart attacks suffered while watching games leave me baffled, as do all the accounts of all the physical and emotional suffering going on in our city this week.

In fact, I have never understood the degree of time, energy and expense or the obsessive worship of sports figures in this town, let alone the time spent going to games and discussing them. Do people read other parts of the paper? To me, there are just too many pressing problems in our world that need our attention. To name a few: genocide, climate change and disappearing resources, toxins in our households, economic disparity, disease, urban violence, inadequate health care, housing, education and opportunity. These can all be worked on. Try it.

Rather than suffering, and basing personal happiness on things outside of yourself (onto overcompensated players and managers you'll never meet, and who leave for more money in a flash), I would suggest tackling the world's problems instead.

Your time is far too valuable to be so taken up by idol-worship and the belief that only winning championships matters. In the grand scheme of things, it doesn't.

- Susie Davidson, Brookline

My Jan. 24, 2007 letter published in the Boston Herald (reprinted below as well):


Winning by losing
By Susie Davidson/ Letter
Wednesday, January 24, 2007
I'm sure I'm one of few Bostonians happy over the results of the Patriots [team stats]-Colts game (Jan. 22). I'm happy there was no post-victory rioting or needless deaths, and I'm happy that a haughty coach and legions of hubris-driven, swaggering fans have been humbled. Mostly, I'm glad to know that there will be free time available to these obsessed minions that will hopefully be used toward a more conscientious purpose in our world than sports obsession. Maybe they'll even have time to check out the true heroes - health care and human services workers, teachers and the like - and worship them instead of billionaire, profit-driven megalomanagers and men who happen to know how to toss pigskin around.
- Susie Davidson, Brookline




My Aug. 23, 2006 letter published in the Boston Globe (reprinted below as well):


Maybe now that the lowest of the low has occurred for Red Sox fans, they might think long and hard about their obsessive devotion to the team and the game. For years, I've bemoaned the fact that probably 90 percent of the people in Boston live and die for the Red Sox and worship their players and management like icons, while teachers, human services staff, health care providers, social workers and other admirable contributors to society barely make a living wage. I've decried the vast amounts of energy and time that go into watching, talking and reading about the Red Sox when there are so many, many critical problems facing our planet and its people, locally and globally.

But if their most sacred and beloved idols Pedro and Johnny jumping ship for more dough at a moment's notice didn't affect Red Sox Nation, when a spiraling cost of $300 and up for family tickets didn't affect Red Sox Nation, then I don't hold out much hope that these lofty aims will.

Instead, they'll ignore the fact that the team with the best players money can buy is the one that wins, they'll condemn anything that is less than a championship finish, and they'll begin waiting for next year.
SUSIE DAVIDSON
Brookline
---

A FEW OTHER LINKS:
The True and Documented Story of the Bush Family's Involvement with and Fortune Made From Nazi Germany
(and it didn't end in 1942 with Prescott and Sam Bush's treason conviction!)

WZBC: The coolest radio station on the web! Where I've gotten my modern rock education since 1980

Air America Radio

The Jewish Advocate, a paper I write for

The Tab, another commercial weekly I write for

Boston.com

The Barnum & Buddah Poetry Circus (I'm a member)

Holocaust child survivor Rosian Zerner works with banks to waive fees on Holocaust reparation payments
Holocaust survivor Rosian Zerner with Israeli Consul General to New England Nadav Tamir following successful effort to waive bank fees for Holocaust reparation payments to survivors

Voter March - One Group Demanding Truth Following the Stolen Election of 11/2000


---
MUSICAL MUSINGS:

I also fronted the local spoken/postpunk/rock ensemble Sound the WORD!, which featured Dan Vigden on drums, John Grabill on guitar and keys, Josh Bloomer on bass and Charlotte Dore on backing vocals and Velvet Underground guitar.

I caught the tail end of the late 60's-early 70's hippie music. I did the requisite headphone listening, partying and arena concert-going listening to Yes, King Crimson, ELP etc. during those years, but in 1980, I heard the WBCN "Wicked Good Time" compilation. From then on, I tuned into college radio and WFNX, and the punk and alternative of the late 70's and early 80's usurped all the hippie sounds for good.
Just a few of my all-time favorite bands/musicians from this genre: The Alarm, Billy Bragg, Stiff Little Fingers, Morrissey and the Smiths, Joe Strummer and the Clash, XTC, the Go-Betweens, Midnight Oil, Buzzcocks, the Church, The Chills, the Fixx, English Beat, Echo and the Bunnymen, the Smithereens, Live, the Dictators, Patti Smith, The Jam, The Fall, Phil Ochs, Attila the Stockbroker, the Bevis Frond, Robyn Hitchcock, The Chameleons, Dead Can Dance, John Wesley Harding, Tuxedo Moon, Radiohead, Blur, Ramones, Stereolab, Interpol, Cabaret Voltaire, Xymox, Spiritualized.

History of punk and indie rock


ETHNIC PRIDE!

Wiki's list of Jews in Music
Author thoroughly examines Jewish roots of punk rock (Dec. 4, 2006 Boston Globe article)

Punky Town (Dec. 1, 2006 Forward article)

Globe article:

RIP JOE STRUMMER 1952-2002

---

BOOKS: