Click Here to Print Food-Free Activities Article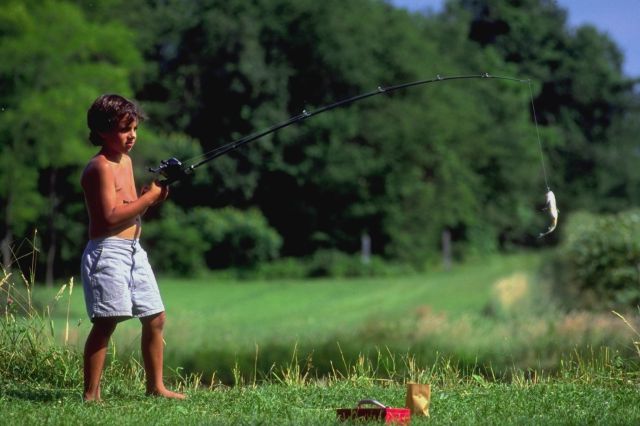 Food-Free Activities*
Something that hits people when diagnosed with food allergies (or when their children are diagnosed) is how much our culture revolves around food. Most activities that friends and families get together to participate in are food-related . . . pot-lucks, picnics, soup suppers. . . . In addition, even in our regular home life we can find it difficult to not think about food, meals, snacking, and eating out. We have a truly food-obsessed society, and this can be discouraging for those who cannot similarly have lives which revolve around food activities. This article is here to give you ideas for things to do when you are alone as well as when you have friends who only say "eat out" in reply when you ask them what they want to do!

Begin by clicking below on what fits your current circumstance. If you are unsure where to find certain activities, the search engines at the bottom of this page will provide information on locations in your area. Note that certain activities may overlap; that is, you may be able to do a certain activity with one person or a whole group . . . so you may wish to print the article, read all the sections, and perhaps take a highlighter to the activities that interest you.

Instructions for activities are not provided on this webpage, but for those that are unfamiliar, you can find instructional books at your local library, or simple instructions online.

* Unfortunately, we must assume that food will be present in any activity that we choose to do. It is always best to call ahead first. FAST cannot and will not be held responsible for anything resulting from doing these activities.
---
One Person, Inside of the Home
One Person, Outside of the Home
Two People, Inside of the Home
Two People, Outside of the Home
Group, Inside of the Home
Group, Outside of the Home
Activity Search Engines
---
One Person, Inside of the Home
Challenge Your Brain
Keep your brain active by choosing an activity that challenges you. You might like to borrow books from the library that help you learn a new language, or brush up on one that you studied in high school. Puzzle books and magazines are made for both children and adults, in various degrees of difficulty. If there has always been a musical instrument that you wanted to learn to play, why not try now? Instructional DVDs exist for many different instruments--everything from harmonicas to guitars.

Don't Challenge Your Brain


Say what? Well, we don't really want to be deep-thinking all of the time. There are more mindless activities that you can do, such as catalog "window shopping" (you mean, there really is a use for all that junk mail?) and coloring. Actually, coloring can now be a challenge, since many publishers are realizing that adults enjoy it as much as children and are making more complicated coloring books in that genre. How about renting a movie no one you know wants to see?

Exercise


With a doctor's permission and advice, why not start an exercise routine? You may also want to get membership in a gym so that you have access to various types of exercise equipment. An indoor rock-climbing center also offers plenty of exercise. See the bottom of this article for a link to a related search engine.

Learn a New Skill


Why not pick up a new skill that will not only be a challenge to learn, but will also impress your friends and/or family next time you're together? A few skills people are generally amazed by are: making balloon animals, juggling, paper folding (known as origami), yo-yo tricks, and what is known as "street magic" (magic that can be done just about anywhere). This includes card and coin tricks.

Listen to the Radio


Antiquated? Well, kind of. But there are still interesting things one can do with a radio. Try investing in old-time radio programs and see if you enjoy them as much as television. The difference is that your brain will have to make up for the lack of a picture. You can also find some programs for free online. If you have a short wave radio, go international channel surfing on it.

Music


So, your wife and kids are gone, and the house is empty. Now is the prime opportunity to be a little noisy! Have a one-person jam session, or break out the karaoke machine and sing karaoke. If the house is empty, there's no one there to laugh! Listening to music is another activity many people like to do when alone.

Play Games


Though many people consider games to be a group activity, there are plenty out there that cater to one person. Check out websites that explain card solitaire, which is actually a group of games that require one person to play--not one card game. Lots of people learn one version of solitaire and think that solitaire is the name of one game. Not so! Also, check out computer games in various genres that interest you. A jigsaw puzzle is a great one-person activity that allows for others to join at a later time (unless you're possessive of your puzzles). Finally, believe it or not, there are plenty of conventional board games designed for only one person. Check specialty shops. ThinkFun, whose website is located at www.thinkfun.com (formerly Binary Arts), is a brand that offers plenty of original one-person games.

Play with Pets


Play with your pets. They'll appreciate it, too. If you don't have any pets, speak to your allergist about what kind(s) might be safe for you or your child. FAST has a database on animals you may like to ask the allergist about. See www.angelfire.com/mi/FAST/pets.html.

Read


Reading is kind of a "lost hobby." It's so much easier to sit down and watch television and not have to imagine everything, and reading can initially feel tedious if you're not used to it. It's fun to start off with your favorite book of childhood. Do you see anything new in it that you don't remember? Move on to reading the latest best-seller, or a magazine that caters to your current interests and hobbies--or new ones that you wish to have.

Second Childhood


Think of games or skills you tried to learn as a child, but never mastered. (Or, introduce them to a child with or without allergies.) Possibilities include playing jacks and marbles.

Start a Collection


This one is easy. Just check around your house and see what you have multiples of. Many of us find ourselves collecting things that fit a certain theme. Creating a collection can be as simple as grouping like objects together. There are many things available to collect nowadays, for both children and adults. Ideas include die-cast cars; miniature foods--a bit ironic for people with food allergies, but also fun (Japanese Re-Ment/Puchi Petites is quite popular with adults right now); sports cards, etc.

Start a Hobby


Learn a hobby that you can enjoy for many years to come. Different from a skill, this is generally not done with other people watching (unless, of course, they happen to be quite bored). There are so many ideas out there, that it's difficult to make a list. Two of the most common and popular hobbies are using yarn to crochet or knit. I highly recommend the Lion Brand yarn website for plenty of patterns and tips, along with information on how to learn these two skills. Their website is located at www.lionbrand.com. For those with good eyes, cross-stitch is a well known craft; those who prefer a similar craft with larger stitches may like needlepoint. Yet an easier craft is redwork, where images are pre-drawn on fabric and gone over in embroidery floss with a simple stitch. Sewing can be done by hand or by machine. Prefer paper crafts? Try making a scrapbook using photos that are special to you and themed papers and stickers. A collage can be made in poster form, or put inside a frame (or shadow box, with accessories added). Purchase some acrylics, oils, or watercolors and you can even paint a picture. Jewelry making is a craft that was popular for quite some time. Supplies are still readily available in most hobby stores.

Write


Writing is a great way to reflect on what has happened over the day, if you choose to write a journal. You can also write a non-fiction book about yourself, or a favorite topic. Writing fiction or poetry will give you a chance to be extra creative. Writing is much more of a challenge than people tend to think, but it can also be a rewarding experience. And, although it may sound quaint, you'll make someone's day if you write and send a "snail mail" letter to him or her. Who knows? You may even like it better than e-mail. The housebound elderly, who may not have Internet access and would greatly appreciate the contact, are wonderful to start with.
---
One Person, Outside of the Home
Be a Sport
Sporting activities may seem that they require two or more people, but they don't have to. Go to a baseball batting cage or court with a tennis ball machine to practice your swing. For something closer to home, you can hit a tennis ball off the garage door or wall, or shoot hoops in the driveway.

Bike


Put on your helmet and go out for a bike ride around your neighborhood, or drive it to a locale that interests you.

Garden


If you don't react to pollens, bees, and plants, try planting a garden. You can start plants from seed (which is really rewarding) or use purchased plants that are more established. Plant vegetables and fruits that you and your family aren't allergic to and can enjoy (there's a related article on FAST at www.angelfire.com/mi/FAST/gardening.html). Bonus! Kids are more likely to eat the vegetables they helped grow (maybe excepting Brussels sprouts?) . . . so get them involved! If you prefer not to plant edibles, plant a tree to watch for decades to come, or choose cheerful flowers to tend to. Planting native species will help encourage wildlife to come into your yard.

Shop


Even if it's just window-shopping, it can be fun to look around and see what's for sale. Aside from the everyday kinds of shopping (like for clothes and food), think of places that are a bit off the beaten path, like garage or yard sales (look in your local paper for locations), junk stores, flea markets, and antique stores.

Take a Class


At an adult education center or local college, take a class about a topic or skill that interests you. You may also be able to go to a single lecture in your town--colleges may have visiting writers, scientists, etc. who offer speeches or talks. Your local library may have a club you can join, especially in the Summer. Libraries may offer reading programs and contests for children, separated by grade levels, and adults.

Take a Hike


Go for a hike at a local park (see the search engines below), or simply walk around your neighborhood. It's always important to remember when you take a walk that there is safety in numbers. Take along emergency equipment, and vary your routine. You can also try taking your dog for a walk--s/he would appreciate it. Or how about walking an off-the-wall pet? Some pet owners walk animals such as ferrets and cats. If you prefer to walk inside, you may be able to find an indoor track or a mall to walk in. Or, if you prefer to combine two things--say, window-shopping and walking--find a city with an interesting downtown shopping area to browse.

Take a Picture


Whether you enjoy interesting sculptures, antique architecture, or breathtaking scenery, immortalize them in a photograph. Digital photography gives everyone the chance to practice, practice, practice without wasting any film.

Volunteer


There are plenty of volunteer opportunities for individuals, including mentoring, helping to build a house--the opportunities are limitless. Check the end of the article for volunteerism search engines.

Watch Nature


If you are fortunate enough to live in a locale offering native species, you can possibly watch nature from your own yard. If not, there are plenty of nature centers and parks that will offer this experience. You may wish to check out the search engines at the end of this article.
---
Two People, Inside of the Home
Craft Together
If you enjoy doing a certain craft, why not introduce your friend to it? Some crafts allow for more interaction than others. For example, if following an intricate crocheting pattern, chances are you won't want a friend chatting away at you. But crafts like scrapbooking and card making are easily done in pairs, and you can share your craft supplies.

Play Games


Try playing a board game. Games intended for two people are often strategy games, and this can lead to some intense competition! Card games are also a lot of fun, and there are plenty for two players. You may wish to invest in a book explaining how to play them.
---
Two People, Outside of the Home
Animals
Have a friend who likes animals? If you (and/or your allergic child) aren't allergic to animals, there are plenty of animal activities. Do remember that where there are animals there will also be food for the animals, which may be allergenic (such as hay). A petting zoo is especially enjoyable for children. At a petting zoo, generally farm animals (chickens, pigs, sheep, horses, etc.) are available to talk to and pet. If you like a specific species of animal, look on the national and regional society or association's website for upcoming pet shows. If you like horses, horseback riding can be fun, and you can find a rental place that allows you to do this without having to buy the horse, too! For more exotic species, visit your local wildlife zoo.

Bike


In good weather, why not take a bike ride? Some people enjoy the more adventurous bicycling, like dirt bikes and motorcycles.

Boat


If you and your friend don't have a boat, there are still ways to go. You may be able to find a business that rents out canoes and paddleboats (boats powered by peddling feet, kind of like a bicycle).

Ceramics


Visit a "paint your own ceramics" business to put glaze on a ceramic item and later receive it, fired. These businesses offer a great chatting opportunity with friends. Try to visit when a big event isn't taking place so that you can chat better. Also, you may wish to check ahead, as sometimes these businesses also offer food.

Club


If you and a friend share an interest, why not join a club? Look for history clubs and check your local library for reading clubs.

Day Trip


Take a day trip out of your town and to a nearby one. Tourist-y towns can be places to check for new activities, especially before the tourist season has hit. Or you may prefer to travel to a town with a great shopping mall or interesting downtown area.

House Hunt


Even if not really in the market for a home, they're still worth looking at. Your area may have a program known as "Parade of Homes." This allows builders to showcase new homes (and sometimes highly remodeled ones) they have worked on. Towns hold these in the warmer months and generally offer free guides to those who are interested. Try searching your town's name along with the "Parade of Homes" term to see if this is done in your area. If you prefer history, look for historical home museums in your area. At the end of this article, there's a link to a website that lists historical houses by state. It's educational, for all ages, to see how people lived long ago.

Movie


Go see a movie. You can now even see them in 3D on jumbo screens. Imax's 3D educational movies are generally only half an hour, but they are exciting and a change of pace from the typical movie. They're like going on a mini vacation! Some drive-in theaters still exist today, making for a vintage-feeling movie experience that can be enjoyed during the warmer months (see the related link at the end of this article for locations). These theaters typically play current releases, but may also show classics.

Museum


There are countless museums in most areas--though some stay hidden and may take some digging to find. Try one of the activity searches at the bottom of the article to try and locate them. A few "key words" are air, art, car, children's, historical, and maritime museums. Interactive museums are especially fun because they put the focus on "interactivities," rather than on reading signs.

Music


If you enjoy music, check for nearby concerts by looking at the websites of your favorite artists. Additionally, your community may offer low-cost concerts, indoors or out, at certain times of the year.

Nature


The outdoors provides many activities, especially in warmer months. While hiking, you can carry along identification books and attempt to identify trees, plants, and animals. A local park can be visited; check for its activities. Activities at parks may include such things as horseshoes, tire swings, disc golf, and volleyball, among others. Many towns have nature centers, which have calendars of upcoming events throughout the year. You may be able to see native animals from your area, purchase native trees and flowers, or even see how maple syrup is made. For a longer nature experience, try camping with a friend or family member. You can take along your own safe meals. In the Fall, farms sometimes have corn mazes, although this would not be a wise activity for those with corn allergies or who might react through inhaling various crop odors. There's a link to a search engine at the end of the article for this activity. More "formal" nature experiences also exist, such as formal gardens, somewhat like a cross between a museum and nature center.

Plays


Check your town for local plays. You may be able to find these at a local college or playhouse.

Sports


There are plenty of sports that two people can play. Try to find a bowling alley that doesn't allow smoking (call ahead to ask). Try golfing--but if you're not quite ready for that, miniature golf is generally enjoyed by most. There may also be a swimming center in your community, and tennis courts are sometimes free of charge to play in. You may be able to find nets in parks, useful for free games of volleyball and badminton (although the net is high for badminton, it still works). You will probably need to take along your own game equipment. Disc golf is a comparatively new sport that has really caught on. Finding a disc golf location may be difficult. College campuses occasionally have informal courses (this coming from someone who got hit--hard--when in college and outdoors for class!). It can be challenging to find them because they may not be marked (landmarks are often used as goals), and they may be developed and changed by the users. There's a search engine listed in the last section of this article for the more "official" courses.

Take a Hike!


There's safety in numbers, so it's always a better idea to walk with a friend or two. How about backpacking? You can go for an overnight camping trip, or day hike, which is packing enough just for a few hours or a day. You could also go for a walk on the beach or a nature trail.
---
Group, Inside of the Home
Crafts
Not all crafts work well for groups, but some people enjoy working on them together. Scrapbooking is an activity often done in groups, with participants sharing their supplies.

Games


Games are a blast when you have a group. Ask friends what their favorite party games are. Made for a group to play, they encourage interaction and are often great icebreakers.
---
Group, Outside of the Home
Activity Parks
Amusement parks and water parks are popular for a group or family. Do be aware, however, that food is offered at this type of establishment, and may be on the rides.

Scavenger Hunt


There are many ways you can go about having a scavenger hunt. Perhaps the most fun is a video scavenger hunt, where a list is followed and two or more groups, armed with video cameras, must record what they find. The group with the most "finds" wins the game. Develop a list by checking around online for ideas. Make sure you do not have an advantage by knowing where to capture everything on the list on camera--this can also be solved by each group coming up with an equal percentage of the list. You can also do a more advanced scavenger hunt by pre-placing clues around for others to find (in this case, you can only go along for the ride and cannot participate, of course). This can be especially fun for kids checking around the yard. A safe candy/treat hunt can be done similarly--hide allergen-free candy, stickers, or other little treats around the yard in little containers (such as plastic eggs) for others to find.

Sports


If you have a big group, why not try laser tag? It's a painful activity when you really get into it! But it also provides good exercise and excitement. Other group sports--of both low- and high-impact--include bean bag/corn bag, bocce ball, croquet, flag football, volleyball, washers. . . . Winter-time sports include skating, skiing, and sledding.
---
Activity Search Engines
Sometimes, finding something to do can simply be an issue of . . . discovering what there is to do! Here are search engines that contain information about activities in your area. Remember to avoid certain activities if you react just from being around your allergens (touch, smell).

Unfortunately, businesses and attractions are prone to closing, so it's wise to call ahead and check for the accuracy of information that you find online.

Corn Mazes
www.pumpkinpatchesandmore.org
This website offers lists of farms offering Fall activities, such as hay rides and corn mazes.

Disc Golf
www.pdga.com/course/index.php
Search for flying disc golf courses in your area. Engine includes several countries.

Drive-in Movie Theaters
www.driveintheater.com/drivlist.htm
Find locations for old-fashioned drive-ins. Listing includes various countries.

Family Activities
www.familyfun.com
The Family Fun website contains ideas of activities for families to do together, indoors and out. It's the online home, with an activity search engine, of a magazine by the same name. Paying the website a visit is highly recommended to parents of young children.

Farmers' Markets (USA)
apps.ams.usda.gov/FarmersMarkets/
This search engine allows you to find markets selling farmers' produce.

Historic House Museums (Canada and USA)
www.oldhouses.com/historic-house-museums.htm
A list of historical homes now open as museums. Please note that the main purpose of this website is selling homes--you must visit this specific page to find the museums.

Mentoring (USA)
www.mentoring.org
Discover a volunteer mentoring program in your area by typing in your zip code.

Nature Find (USA)
www.naturefind.com
Search by your zip code for parks, zoos, trails, etc.

Parks (USA)
home.nps.gov/applications/parksearch/geosearch.cfm
This search engines offers a list of national parks in your town and the surrounding areas, allowing you to specify the desired distance from your home.

Trip Advisor's Tank of Gas
www.tripadvisor.com/TankOfGas
Only have one tank of gas? That's enough to take a day trip to various entertaining and educational activities around you. This search engine is a great start.

U-Picks
www.pickyourown.org
Find farms that let customers come in and do their own fruit and vegetable harvesting.

Volunteer
www.volunteermatch.org
Being a volunteer will bring joy to both you and those being helped. Volunteer Match is a search engine to try and help you find a volunteer job based on your specific interests or talents.

World Rock Climbing Wall List
www.indoorclimbing.com/worldgyms.html
Provides information on indoor climbing walls.

Yellow Pages (USA)
www.yellowpages.com
Type in your town and what you want, and get an applicable list. If you have a "hard copy," browsing through it is another way to find unknown activities and businesses in your area.
---
Written by Melissa Taylor, April 2009; last update: May, 2009. Some activities in this article were submitted by Becky, Miriam Breslauer, Mylène, Rowan, and Sandi, and new ideas are always welcome! Brands and outside websites are listed only when necessary; inclusion does not indicate endorsement by either party.
---
Food Allergy Survivors Together Handbook and Food Allergy Survivors Together Journal (the journal is no longer in print) both also contain activities that people can do alone or with friends . . . none involving food! Both books are recommended for those days when you feel food is too much of a focus or need a little pick-me-up. This article is from the Food Allergy Survivors Together website; https://www.angelfire.com/mi/FAST