Armed Air Force
Sellers was drafted into the British Royal Air Force. He became an official RAF concert entertainer, and between 1943 and 1946, Sellers spent his free time performing comedy sketches and playing the drums for the other servicemen.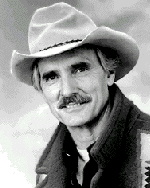 Navy Pilot during World War II
Served as a bombardier during World War II.
Volunteered for the U.S. Army Air Corps in the fall of 1941 and was ordered into training as a flying cadet as the war began.
Emerging from Kelly Field, Texas, as a Second Lieutenant, Roddenberry was sent to the South Pacific where he entered combat at Guadalcanal, flying B-17 bombers out of the newly-captured Japanese airstrip, which became Henderson Field. He flew missions against enemy strongholds at Bougainville and participated in the Munda invasion. In all, he took part in 89 missions and sorties. He was decorated with the Distinguished flying Cross and the Air Medal
Skelton was drafted in March 1944
All through the WWII years he kept America laughing, except for a '44 stint as a drafted private who made it his job to entertain the troops
Red Skelton's Pledge of Allegiance
McMahon joined the Marines, got his wings at Pensacola Naval Base, and became a Fighter-pilot Instructor where he taught young students carrier landings and was a test-pilot in fighters, including the sophisticated Corsair.


He served as a flight lieutenant in the RAF during World War II.