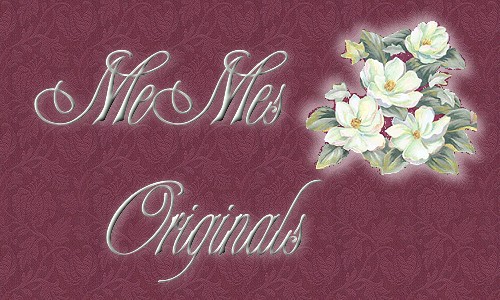 "Amanda"


Click to stop music
This page will show you a few of the many shag rugs that I have completed for the many wonderful customers
that I have been fortunate to meet through the internet.
I am so grateful to have the ability to use my talents and hands to make these wonderful creations.
If you would like for me to make one for you, just email me and we will create one for you in the colors that you need to match your decor.
All custom orders are carefully discussed with
my customers to insure that they get exactly what they want.
There are no returns or refunds on custom orders.
All custom orders require a non-refundable deposit of 50% down,
and the remainder at completion of order plus shipping before shipment.

Watch daily for new things to come.
I will be adding a lot of new rugs and things very shortly.

This is how I recommend caring for your rugs.
I put this on the back of all of my business cards to insure proper care of every item that I make.

This rug is shown in the loop stitch, but can be cut to make it shag if you would like that better.
It is 3 foot wide and 4.8 foot long, and is done in a leopard print
with a golden tan center and edging.
This rug was given to a wonderful friend #1 as a friendship gift, but it also just happened to be her birthday, which I did not know until I sent it off to her!
Price: $125.00 plus shipping

I made this rug for a wonderful customer that wanted a heritage 4-1/2 foot round one.
This is just one of many of the shag rugs that I have completed over time.
If you would like for me to make one for you, just contact me through email or phone and we will plan yours too.
Price: $173.00 plus shipping

As always, I have enjoyed making another rug for my wonderful friend Dee....
thank you so much for your loyalty and friendship and give that wonderful hubby of yours a big hug for me, ok?
Here are the comments that my dear friend, Dee sent me about the rug above:
good morning meme, i want to let you know my friends runner came friday...and of course it's gorgeous.
the other four rugs are beautiful also.
Size approximately 3' x 6'
Price: $153.00 plus shipping

I just had to share the comments that I just received from one of my best customers with you all......
she gave me a chuckle and a proud feeling with the way she stated her comments.

The rug below is just one of many that she has ordered from me.

These comments are what keeps me going with my crocheting because I love to know that I have made someone happy.

Here is what she wrote:

Hi meme, well the rain just keeps coming and I think we will be driving arc's instead of trucks.
Some other's products looked very familiar to me until I realized many were your patterns.
So I have given many others a try; but no body is my meme, sorry,
I try a lot of rug makers out there. I have come to the conclusion when your about 98 and plus I'm going to have to clone you and your talent.
I guess everybody's different in making their rugs and I'm just spoiled rotten by you. what can I say????....Dee.





This beauty is of hexagon shape and is 6 foot. It is done in a multi print, burgundy, cream and hunter solids.
You can specify your color choices if you would like to order one.
Price: $306.00 plus shipping
-------------------------------------------------------------------------------------------------

----------------------------

The following is the wonderful comments that my very dear friend Dee sent me about her hexagon rug:


----------------------------

Hi meme, good morning it's a beauty. what a precious thing to come to work a see.
this will carry me through the day. you have no idea. as usual, the master has created another gem. am I spoiled by you or what.
thanks meme from the bottom of my heart. I hope all is well with everyone and please send my regards.

And, this is her comments after she received her rug...so cute. LOL

hi meme, yes my new beauty did arrive safely. they were great.
the only problem is that I have a huge knot on my head from passing out after opening the box.
it's gorgeous. I love the colors that you put together, it is going to work fantastically.
I will be off for the next few day and back on tuesday. I hope all is well and please send my love home to all. and meme, thank you again. love ya always.

-------------------------------------------------------------------------------------------------
This picture shows a close up of the loop stitch, deep pile and colors of the rug above.
This picture shows the backside of the shag and loop stitch rugs.

This rug is done in sage, mauve and a co-ordinating print.
It is approximately 2' x 3' in size.
It is a very thick and deep shag, so it feels wonderful on your tootsies.
I can make this rug in the color choices that you need for your decor.
Price: $60.00 plus shipping.

This shows the beauty of the shag rug above in a closeup picture.
This rug was made for my wonderful friend in California who wanted
it for her bath room.
It is 4' x 8' in size and is made from a lemon yellow.
Pam says that her bath is her favorite room in her house now,
she also says that NO one is allowed to step on her wonderfully soft rug.:)
She says it is like a ray of sunshine everytime she sees it, and loves the way it feels when she is in her bare feet.
Enjoy Pam!!!! Thanks and I am sending my love!!
If you would like to order a shag in any color,
or a mixture of colors, just email me at: meme1941@bellsouth.net and I will make one for you too.

Price: $272.00 plus $28.00 shipping within the United States for the 4'x8' size.





This all shag oval rug is 6 foot x 9 foot in size.
It is done in a golden yellow
and a calico print trim and edging.
There are over 78,000 stitches in this rug.
To finish the shag look, there
were over 35,000 loops that had to be cut.

You can order yours by contacting me if you would like one too.

Price: $540.00 plus shipping





Also, here is another picture of a 4' all shag sunflower rug
that you might enjoy.
This one is shown without the loops cut.
Then below you will see another picture
that shows how it looks with the loops cut to make the shag look.
If you would like to order yours
you may email me or call to discuss what size you would like.

Price for the 4'is: $136.00 plus shipping





My original design!!!!!!
This rug is of my original design,
and is 4 foot wide high from end of tail fin to end of mouth and 46" high.
It is made from a pretty royal blue and a buttercup yellow.
The center part of the fish is done in a shag stitch,
while the tail and fins are done in standard crochet.

Price: $75.00 plus shipping.





This is my denim creation done in true jean denim.
This rug measures 4' x 6'.
It is a rug that will go just about anywhere!!!

This rug was ordered to be put into a baby's room, and to be shared with his "big" brother too.

Price: $240.00 plus shipping

If you are interested in the shag or loop stitch rugs,
I will be happy to work with you.
This rug is 4' x 6' with the center shag look.
It can be done in many different variations.
This rug was a special order
from a wonderful lady in California.
Thanks Joyce!!!
She tells me that her cat loves to play with the shag!
SOLD
If you would like to order a rug like this, contact me and we will get yours designed too.

Price: $95.00 plus shipping

This bath set is done in both regular crochet and in the shag. It was made for a wonderful customer that wanted it for her teenager's bath room.

Price: $75.00 plus shipping
This oval was made to match the denim bath set above.

Price: $49.50 plus shipping

This picture is to show you how the shag rugs look
on the back side and front.

All of my shag rugs are crocheted front and back with fabric.
There is not backing with just the strips added..
this is the proper way of doing crocheted shag rugs,
so you know that they will not come apart.

KeKe is my little helper. He is such a good baby.





You see how KeKe watches out for my fabric?

And NOW, here is a picture of KeKe all grown up....

He still is a precious baby and sooooooooo good!!!!!

And he has claimed a new bed in my shop..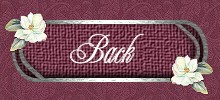 If you hold your cursor over the icons below, it will tell you what is on each page.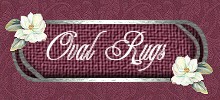 Click on the next button to go to page two of my oval rugs.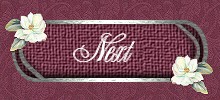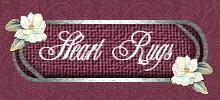 Please click on the next icon to view page two of my heart rugs.

Please click on the next icon to view my shag wearables.

Last Updated
08/10/2014
Written content and merchandise, pictures and original patterns
Copyright © by Mary Suire 1981-2010.
All Rights Reserved