SKYLARK'S HUNT FAMILY OF VIRGINIA & NORTH CAROLINA HOMELAND PAGE

Hunt homestead in West Virginia
Galen Otto HUNT
Gender M
Event(s):
Birth: 22 May 1898
Chequest, Davis, Iowa

Galen Hunt, the man in the photo with his hat in his hand, fought in France in the Great War, of WWI When Galen Hunt returned from the war, he attended Chicago School of Law,opening his law practice in a suite on one of the upper floors of Chicago's historic Temple Building.
Galen Otto Hunt was the son of:
William Chester HUNT and



Margaret Elizabeth BURGER

Maggie Burger was born on 27 DEC 1879 in Russell Co., KS
She died on17 JAN 1905 in Idaho Falls, ID
Burial: New Sweden Cemetery near Idaho Falls, ID
*Margaret's place of marriage as Jefferson Co., IA
Margaret Elizabeth Burger was the daughter of:

Joseph Madison Burger
b: 28 JUN 1850 in Jefferson Co., IA
Mother: Selinda Jane Ridenour
b: 24 APR 1853 in Wabash Co., IN

The marriage of William Chester Hunt and maggie Burger
b: 6 SEP 1868 in Chesque, Davis Co., IA
was took place on 19 MAY 1897 in Jefferson Co., IA
The Children of William Chester Hunt & Margaret Elizabeth Hunt:
Galen Otto Hunt b: 22 MAY 1898 in Davis Co., IA
Ivo LeRoy Hunt b: 10 JAN 1902 in Davis Co., IA
William Chester Hunt was son of Thomas Anderson Hunt (born:27 July 1826-He married Sarah Swaim on 8 May 1851 in Davis County, Iowa.. Thomas died: 4 Oct 1899-Preston Co, WVA) Buried in Heidelbaugh Cemetery, Davis County, Iowa. Sarah Swaim was the daughter of Elis Swaim and Rachel Foster and was born 12 November 1832 in Monroe County, Ohio. and died 6 February 1881. Thomas Anderson Hunt, the son of Thomas Hunt is listed in the 1880 Salt Creek, Davis, Iowa census as a farmer age 54, and his birthplace stated as Virginia. Their children were as follows:
James Elias Hunt,
John Wesley Hunt,
Martha Hunt,
Rachel Hunt,
Charles Eliot Hunt,
Mary Olive Hunt,
Deborah Hunt,
William Chester Hunt
Ermina Finandes Hunt.

Thomas Anderson Hunt was the son ofThomas Hunt Sr who married Barbara Fortney, daughter of Daniel (The Pioneer)Fortney who was born in France. Thomas Hunt Sr was the son of James Hunt& Mary Ann Davys/Davis
James Hunt was son of James Hunt Sr. & Frances Penn,whose Penn Family contains one of the signers of the Declaration of Independance.
The surname "Hunt" is "hundt" in German, the German word for "Wolf." Among our Wolf ancestors is Ludwig Lewis Wolf born: 24 Oct 1767 in Frederick Co, Md-died: 11 Nov 1841 in Monongalia Co, Va. He was the son of Johann Adam Wolf of Reishweiler, Bavaria and Maria Clara Catherine born: 1771 in Fredericks CO, MD. He married Charlotte Lauffer born: 15 Oct 1741-died: 28 Nov 1825 in Frederick CO, MD (from tombstone inscription at Mt Zion Luthern Church, Feagaville, MD) She was also known as Charlotte Runner, due to her marriage to Gottlieb Runner born: 1738 in Germany. Her maiden name was Charity Charlotta Fortney, and she was the daughter of Jean Henri Fortineaux/Fortney. Catherine Wolf is another Wolf ancestor who married Andreas Schantz. Yet another is Jeremiah Wolf who married Minnie Belle Burger.
Alana Campbell is a Hunt descendant through James Hunt and Mary Ann Davys. She and husband Tom live in Washington state where she works as a writer-artist-illustrator. They are the parents of 6 children.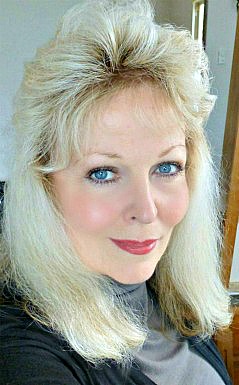 The Sign of the Prophet Jonas
The White Rose
The Fortineaux Family (Preston County-Hunt/Fortney)
Shelter In The Rock
The Hunt Family
Skylark Art Studio Newsletter
Main
Back
Page 27
Email: adazio@lycos.com