10-22-2007, 06:25 PM #108
MHC setting 2: Watts
(As with the churches setting, this is a heavily fictionalized account of a real area. It bears some resemblance to fact, sure, but it's more fiction than not.)
Watts. South Central Los Angeles. The places are legendary, and not in a good way. A few years ago South Central was redubbed simply South Los Angeles, which is not quite as absurd as it first seems.
This part of the city, call it what you will, has a long colorful history entwined with that of gangs. On a local level a gang is named for the area where its members live, its 'hood if you will, and changing names deprives those gangs of some claim. A gang named "9th Street Bloods" wouldn't be challenged on 19th street by anyone with half a brain, but change that street name to Oak Glen and somehow it doesn't belong to them quite so well, they can't rightfully beat you up for walking on 19th Street because it's sweet little Oak Glen. It's the reason the LA Kings changed their jerseys from black to purple, because no self-respecting gangster would be caught wearing purple, but plenty would refer to themselves as Kings. It's an arms race of symbols, and at this point the Raiders are losing.
Another important fact of gangs is their peculiar structure. Jerseys and symbols might represent a national or international organization, but this organization is usually a loose confederacy. Incarcerated men who are the leaders usually are not in a position to micromanage. The bulk of the gangs is cliques, cells, a handful of people holding down a block or two under a banner with a loose association to others of the larger gang. Sure, a Crip in a city half a continent away will find 'brothers'in a strange city, but he is at least as likely to find a fellow Crip two blocks away who would happily shoot him for some slight.
The thing with a neighborhood like this, the neighbors have been through a lot together. Gang violence, while deadly, tends to be within the gangs. Interracial murder is surprisingly rare, given that gangs are often divided along racial lines. So in the end, blue or black, Raiders or Kings, Crips or Bloods, even black or brown don't mean as much in this neighborhood as simple suburban neighborly ties.
But historically Watts has been settled by working people, first the rancheros, then railroad workers, and later an influx of African-Americans seeking a city where their color mattered less. Like the whites before them, many of these Americans worked hard, gathered a little savings, and moved out to the suburbs. A few hardy souls have stayed, people whose houses are paid off or who have ties to the community. Those ties are fierce, but not unbreakable.
In recent years a new type of gang has moved in. Known as the 'Mexican Mafia' what started out as a virulently racist prison gang moved outside its walls. It has a local branch in Watts known as Florencia 13 made up primarily of Latin American immigrants to the area. Neighborly ties prevailed, until the leadership of the Mexican Mafia declared that they were going to run the black people out of Watts. At first the locals quietly refused, but the young locos (crazy-angry people, a common gang moniker) trying to impress their bosses in prison killed anyone who shied from the fight. Why do they do it? Because in gang life, doing time is a when, not an if, and the gang leaders have long memories. Recently it has become a death sentence for a black man to walk anywhere in Watts, even the traditionally black parts of town, even when he clearly has no gang affiliation.
Yes of course there are celestials in gangs.
Welcome to L.A.
Characters
Ruby

Lilim

mentioned in PM only, referred to

Lilim in Los Angeles and its unofficial demon queen, she arrived after the purge of 1999 and quickly built a web of influence. She has spread the word that all celestials in town are in her debt but so far has not made that a reality. Her numbers are high enough, however, to make working around her dangerously difficult.

Dennis O'Shea

Djinn ?of Belial?, likely renegade

Inspirations: based loosely on "Lono Veccio" in the film

Suicide Kings

, played by Denis Leary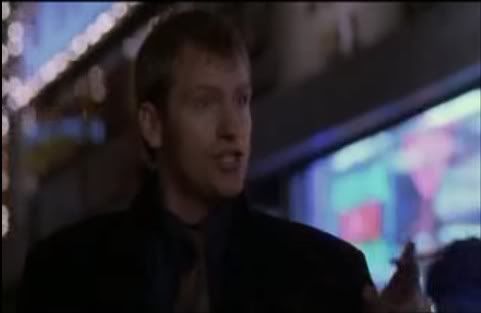 posts #1017 to #1129 intermittently

A chain-smoking nervous soul, he seems ready to quit Hell but unsure whether to join the other side. Like most demons he believes the party line about angelic society being totalitarian. Meanwhile he's having financial troubles stemming in part from this decision.

He is attuned to a guy named

Bruce

(

post #1105

) who he bullies into service.

Crazy Eddie mentioned posts #1096 to # 1105, intermittently

If it's illegal, he can probably get it. He likes to sell worthless items to rubes, and rarely comes across anything of any real value.