My Little Corner of Oneidas
"The Dollar Crew"
Doxtator and Webster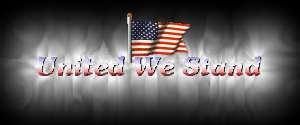 Introduction To My Oneida Family History:
I am researching my Native Ancestors who lived in Wisconsin, and New York State. I have some names, but very few dates to go with them. The picture above is of my father's brother, JOHN WEBSTER(Celinda's son) and I believe the other man to be daddy's brother-in-law, FRANK DOXTATOR. I think he is the Frank who married CORA WEBSTER, my dad's sister. My parents were raised up on the Oneida Reservation, but moved to California when my father joined the army in 1942. They never returned, except on very rare occasions. I went with them one time when I was about in the second grade. That has been a few years ago. This has not only been an enjoyable experience, but also a very educational one for me. The names I know of right now are: NOAH, son of ABRAM WEBSTER and ELIZABETH BAIRD.That is as far as I am willing to go with his family right now. I am also looking for a little information on FRANK and CALAWAY DOXTATOR who married two of my aunts. Also, I am trying to find some famiy of GEORGE K. HILL, who was born 4 July, 1910. He is believed to have died in Wisconsin in the late 1950s or early 1960s. I certainly wish I had paid more attention to my dad when he talked of all the people he had grown up with. I see some of these names now, & remember hearing them a long time ago.




Celinda Hill:b/19 June 1882:d/1965.
Married Noah Webster:b/19 Oct.1862: d/8 Dec.1942
Celinda Hill Webster
This is my grandmother, Celinda Webster. I only saw her once, but I will never forget her. I loved her little log home and the smell of her wood burning cook stove floating up the stairs where I slept. She could not speak English, and I didn't understand a word of Oneida that she talked. But somehow, we managed to understand each other.

My Canadian Oneida Family History:
My Canadian Oneidas came from the Delaware Township of Middlesex Co., Ontario, Canada. I'm sure there is much history here for me to learn. The names I am researching now are PETER and MARGARET NICHOLAS,their daughter ELIZABETH, who married JOHN WEBSTER(no relation to the other John, as far as I know right now). WILLIAM, AUGUST, and MOSES WEBSTER, who were all born in Canada, with the exception of John Webster, who was born in Wisconsin. The family story is that he traveled with the missionaries and acted as their translator.

IF YOU HAVE ANY OF THE NAMES LISTED ON THIS PAGE, IN YOUR FAMILY HISTORY, PLEASE CONTACT ME!







In remembrance of not only the firefighters, police officers, and paramedics who have died, but also for all the others who have died, and those whose lives have been forever changed by the tragic events of Sept 11, 2001.

When someone in the armed forces gets injured, a Purple Heart is awarded, and, our country has been injured, so this purple ribbon is for them as well as us. I would like to thank Ishaah.com for these graphics.