70s invasion Gateway 3
updated May 22nd, '05
you have reached Gateway 3 of the 70s invasion, here we will bring more Obscure bands of the past, along with spiritual, and political insight as you have found on the other galleries, enjoy......this gateway was made on july 26th '04
---
recent additions;

0 GODSPELL review added, 70s flower children sing the gospel of JESUS ! see # 19 below

1 BETTY DAVIS - Super 70s Funk, see # 44 below with REVIEWS !

2 the VILETONES - late 70s SUPER PUNK ROCK from CANADA, see # 46 below....

3 BARRY BLUE, reviews for some of his lesser known glam-disco and pop songs, see # 43 below....
---
MATTHEW 10;

Whatever town or village you enter, search for some worthy person there and stay at his house until you leave. 12 As you enter the home, give it your greeting. 13 If the home is deserving, let your peace rest on it; if it is not, let your peace return to you.

14 If anyone will not welcome you or listen to your words, shake the dust off your feet when you leave that home or town.15 I tell you the truth, it will be more bearable for Sodom and Gomorrah on the day of judgment than for that town.

16 I am sending you out like sheep among wolves. Therefore be as shrewd as snakes and as innocent as doves.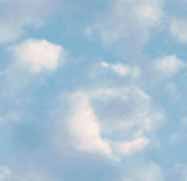 Note:
upon adding a link to our gateway 4 below and transfering a link we lost a gallery that had the girl bands RUNAWAYS and CLOUT, + a band called HOUNDS all from the 70s, if you are interested you can find Hounds at myspace, they had an lp called 'Unleashed' with a girl in black leather and chains on the cover.......
---
1 70s PUNK : VERMILLION ; 70s French Punk Gal / NIGHTMARE/ DOCTORS of MADNESS *
2 70s pop; Glam inspired; GRAME GRACE, RACEY, DAVID DUNDAS *
3 The REACTORS - 70s L.a. Punk
4 ESCAPE to old-time rural SCACYFAT KENTUCKY
5 SONS of the DOLLS - ex N.Y. DOLLS
6 PLOD - 70s u.k. glam wonder
7 ZENDA JACKS gallery 4 ; 70s Glam girl *
8 RECORD COLLECTOR ORIGINAL JUNK SHOP GLAM ARTICLE/ V . T. *
9 ZOLAR - X gallery 4 ; 70s Pre-Punk
10 BONNIE ST CLAIRE gallery 3, 70s Glam Rock *
11 DEBRA CLINGER gallery 2, 70s Pop/rock/soul *
12 STEPHANIE de SYKES gallery 3 70s Glam-pop *
13 STEPHANIE de SYKES gallery 4
14 STEPHANIE de SYKES gallery 5
15 STEPHANIE de SYKES gallery 6
16 STEPHANIE de SYKES gallery 7 !
17 SIDE by SIDE - U.k. GLAM ROCK/POP film 1975, STEPHANIE de SYKES, HELLO, MUD, etc * ( Reviews !! )
18 SIDE by SIDE section 2 - 70s Glam rock musical comedy, plus 'Never Too Young To Rock' * ( Reviews ! )
19 GODSPELL SUPER 70s Rock film , Life of JESUS as sung by FLOWER CHILDREN :) ( Reviews !! )
20 70s Pop; various - EMMYLOU HARRIS, GUYS and DOLLS, CHAPTER GREEN Christian Folk Rock *
21 70s GLAM Rock fringe acts - BZN, FINCH, BURGESS.
22 70s PUNK Gallery ; the VIBRATORS, MIKI ZONE ( the FAST ), the MYSTERY GIRLS *
23 STAR Magazine gallery # 3, issue 5, 70s Glam fashion *
24 LYNSEY de PAUL gallery 4 with BARRY BLUE, 70s Glam pop

25 OBSCURE 70s Glam; SLACK ALICE,the TEENS,and TASTE *
26 NOOSHA FOX gallery 3, 70s Glam-Pop *
27 FRENCH Section; FRENCH BEAT GIRLS , 60s *
28 70s FRENCH Punk ; Ze DOGS , and more *
29 FRENCH Ultrarare Glam circa '73 ~ BLUE VAMP ( Reviews ! )
30 70s Lost PUNK ; The CONTENDERS / The BACKSTABBERS ( Reviews ! )
31 70s Lost PUNK ; The DOGS - UNDERGROUND Pre-Punk ( Reviews ! )
32 70s Lost. Glam and Punk ~ The BRATS, the CORPSE GRINDERS * ( Reviews ! )
33 STARLAND VOCAL BAND ; 70s Pop *
34 70s Glam ; HELLO ( Thai bootleg eps ), and BIG WHEEL * Shake a Tail ~ !
35 OBSCURE late 60s - 70s ; RAINBOW BAND ( KRSNA Devotees ), CATHARSIS, PI-CORP *
36 Long Lost 70s glam-pop ~ COCO
37 Rare 70s Glam ~ SLACK ALICE - w/ALICE SPRINGS :)
38 RARE 60s Girls ~ LORI BURTON, MORMOS, CATHERINE RIBEIRO :)
39 DEBRA CLINGER gallery 3 !
40 JAPANESE 70s Rock Gals ; LEMI ASO, MEIKO KAJI, DOJI MORITA *
41 70s BLAXPLOITATION Gallery 2
42 BARRY BLUE - 70s GLAM Rock / DISCO-Rock, pop, etc. ( REVIEWS ! )
43 BETTY DAVIS - 70s f U n K s T e R Supreme ( REVIEWS ! )*
44 ZENDA JACKS gallery 5 *
45 The VILETONES - 70s Super PUNK Rock !! ( REVIEWS ! )
70s invasion Gateway 4 *
70s invasion Gateway 5 *
70s invasion Gateway 6 *