Alfred Hitchcock
TV and movie page
CAUTION: This is not for:

* Sheltered little old ladies who believe all stories must have a happy ending and crime should never pay

* Impressionable children who go into hysterics at the sight of a dead ant (or aunt).

* Big, strong men who would be embarrassed to have their wives see them hiding beneath the bedcovers.

Anyone else who might be offended by Alfred Hitchcock's special brand of menace, murder and un-innocent merriment.
.............. Intro from "Alfred Hitchcock Presents: More Stories Not For The Nervous

This page is devoted to the great movie director Alfred Hitchcock, also a tv series host and subject of books.

Alfred Hitchcock Presents is sometimes scheduled on TV Land channel

ALFRED HITCHCOCK PRESENTS / THE ALFRED HITCHCOCK HOUR
Alfred Hitchcock, who had been directing films for three decades by 1955, entered television that fall as host of a half-hour anthology series of mysteries and melodramas. At the beginning of each episode Hitchcock's silhouette was seen filling the famous line drawing of his profile. The camera would then pan to Hitchcock himself, who would introduce the evening's story with a few well-chosen witty remarks; the set on which he appeared either bore a connection to the plot or was a spoof of a popular commercial. The opening remarks (which were filmed in French and German as well as English) typically ended with a barb at the sponsor; all were written by James Allardice. After the inevitable commercial, the episode ran.
Suspense and surprise endings were the trademarks of the series. Hitchcock reappeared at the end of each show, sometimes to tie up loose ends, sometimes to assure viewers that the killer had been apprehended ("a necessary gesture to morality," as Hitchcock told TV Guide). In 1962 the show returned to CBS, expanded to one hour, and was retitled The Alfred Hitchcock Hour. Although Hitchcock hosted every episode, he directed only twenty of the several hundred shows. Between 1957 and 1959 several episodes were directed by Robert Altman, who went on to direct such notable films as M*A*S*H and Nashville.
Among the many stars who made multiple appearances over the ten-year run of the series were Barbara Baxley (six appearances), Barbara Bel Geddes (four), Pat Collinge (six), Mildred Dunnock (four), Robert H. Harris (eight), Paul Hartman (five), Robert Horton (five), Henry Jones (four), Brian Keith (five), Hugh Marlowe (four), Ralph Meeker (four), Gary Merrill (seven), Claude Rains (four), Gena Rowlands (four), Phyllis Thaxter (eight), Cara Williams (four), and Dick York of Bewitched (five). Other notable guest appearances included those by Cloris Leachman ("Premonition," 9 October 1955), Joanne Woodward ("Momentum," 24 May 1956), Steve McQueen ("Human Interest Story," 24 May 1959; Peter Lorre ("Man from the South," 3 January 1960), Michael J. Pollard ("Anniversary Gift," 1 November 1959, his first major TV role), Dick Van Dyke ("Craig's Will," 6 March 1960), Judy Canova ("Party Line," 29 May 1960, her first TV dramatic appearance), Robert Redford ("The Right Kind of Medicine," 19 December 1961; "A Piece of the Action," 20 September 1962), Katharine Ross ("The Dividing Wall," 6 December 1963), and Peter Fonda ("The Return of Verge Likens," 5 October 1964).
One episode, "The Sorcerer's Apprentice," included in the syndicated package of reruns, was never shown on network television. It featured Brandon De Wilde as a retarded youngster who, after watching a magician, accidentally sawed someone in half; the network felt that Hitchcock's concluding remarks were insufficient to "save" the show for network broadcast.
2 October 1955 - 25 September 1960 (CBS)
27 September 1960 - 18 September 1962 (NBC)
20 September 1962 - 18 September 1964 (CBS)
5 October 1964 - 6 September 1965 (NBC)
The series was brought back (29 September 1985 - 20 July 1986) by NBC, and USA (1987 - 1988)
Surely Alfred Hitchcock would have been morbidly pleased to know that, five years after his death, he would return to television. On this half-hour mystery anthology series colorized versions of Hitchcock's introductions and conclusions from his old series were now wrapped around new stories, some of which were remakes of original Hitchcock shows. The show was given the go-ahead following the 5 May 1985 telecast on NBC of a two-hour telefilm which presented four updated classic Hitchcock episodes (together with a colorized Hitchcock): "Incident in a Small Jail,'' with Ned Beatty; "The Man from the South,'' with John Huston, Tippi Hedren (star of Hitchcock's The Birds), and Melanie Griffith (Hedren's daughter); "Bang! You're Dead," with Bianca Rose and Billy Mumy of Lost In Space (who had played the lead in the original telecast); and "An Unlocked Window,'' with Annette O'Toole. New episodes were produced for the USA Cable Network during the 1987-1988 season and rerun through September 1991
Click here to see if any Hitchcock movies are scheduled this month on Turner Classic Movies
Recently they had "North by Northwest" (1959)
An advertising man is mistaken for a spy, triggering a deadly cross-country chase. Cary Grant, Eva Marie Saint, James Mason. D: Alfred Hitchcock. Color, 137m. (LBX CC DVS)
Click here for a complete list of Alfred Hitchcock movies available from Amazon.com on video, or here for Hitchcock DVDs. Here's a sample of videos available from his tv series and movies: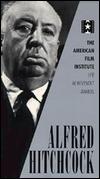 A.F.I. Life Achievement Awards: Alfred Hitchcock (1979)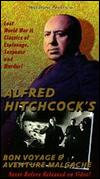 Alfred Hitchcock's Bon Voyage & Aventure Malgache (1944)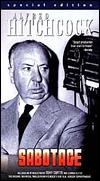 Hitchcock: Master of Suspense (1990)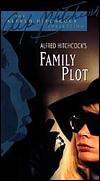 Family Plot (1976)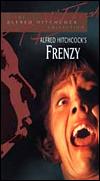 Frenzy (1972)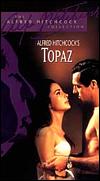 Topaz (1969)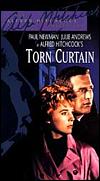 Torn Curtain (1966)

The Birds (1963)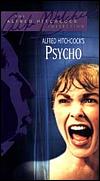 Psycho (1960)

.
.
Dial M for Murder (1954)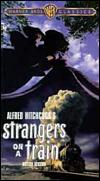 Strangers on a Train (1951)

Stage Fright (1950)
Man Who Knew Too Much, (1934) and Sabotage (1934)

The Man Who Knew Too Much (1934)

The Man Who Knew Too Much (1956)
Marnie (1964)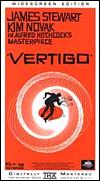 Vertigo (1958)

North by Northwest (1959) (1959)

The Trouble With Harry (1955)
.
.
See if your favorite person, TV series or
motion picture is available on video:
Make A Living Online Click here for a free 5-page report: high quality online marketing advice (with no fluff) from a guy who has been making his living on the internet since 1996

Back to Monstervision, or TV Listings at Scifans.com

Boris Karloff's Thriller

Rod Serling's Twilight Zone

MonsterVision review & host segments for Hitchcock's The Birds with Tippi Hedren

Psycho movie page "everyone goes a little mad sometimes"
Hitchcock episodes on TV Land so far (Hitch will be replaced by My Favorite Martian starting Monday, 5-29-00

The Wit & Wisdom of Alfred Hitchcock

Click here to hear the themesong to Hitchcock's Vertigo or return to the previous page so it will play automatically

Email: tvg@scifans.com