IT'S FOOTBALL BABY!
THEN THERE WAS ONE... IT'S OFFICIAL!
CFL 2000 SUPERBOWL
CHAMPIONS
Carnage
Carnage & Oakland Defense says "Just Win Baby!"
"You will respect my authoritay!"
Congratulations to the Ferginator and his Carnage. They pulled it out without Culpepper! The marbles will be disbursed by the Treasurer as follows: Wassup will take the first $60 for having the best regular season record. Then, 75% of the remaining funds will go to the Champion Carnage, and 25% will go to the runner-up Head Hunters. Ferg...expect us in Portland for the victory party. The prize money should go a long way with no sales tax!
For those not familiar with the playoff scheme ... check out the CFL 2000 Playoffs Schedule. The link is in the CFL 2000 Info / News Section below!
CFL 2000 Wildcard Game
Malicious Mischief (50) vs. Head Hunters (76)
Head Hunters take it with big games from Garcia and Taylor!
CFL 2000 Semi-Finals
Wassup (49) vs. Head Hunters (52)
Maulers (35) vs. Carnage (72)
Head Hunters eke it out against Wassup ... Damn that Culpepper!
CFL 2000 Superbowl
Carnage (56) vs. Head Hunters (22)
Oakland Defense comes up BIG for Carnage!
Visit our Sponsors
Authentic Sports Collectibles!

Get ready for Winter... Snow Gear Here!

Christmas is Just Around the Corner!
| | |
| --- | --- |
| Save Big $$$ on Pet Supplies! | Low, low Car Payments! |
Visit the Disney Store for great Holiday Gift ideas!
| | |
| --- | --- |
| CFL 2000 NFL News Page - Click Below! | NFL News Ticker |
The sections directly below are direct links to Weekly Lineups, Breakdowns & Standings
See the Ninja Kitty in Action Here!
TEAM PAGES
1) Wassup
2) Malicious Mischief

3) Knights

4) Head Hunters

5) Twins
6) Carnage
7) Dead Meat

8) Ott's Elite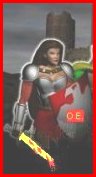 9) Cheetahs
10) Maulers

Affiliates Page- Sports, Collectibles, Outdoors, Memorabilia, Technology - Some of the Best of the Web is here!
Links provided for reference purposes. Logo graphics are the properties of the entities which they link to.

| | | | | |
| --- | --- | --- | --- | --- |
| | | | | |
| | |
| --- | --- |
| Powered by Owners: use the link below to submit transactions. You can just click on it if you are using a mail program such as Outlook or Outlook Express, and your mail program should launch. Enter your info and hit send. If you are using a web based e-mail (Hotmail, Yahoo, ect.) you will have to manually enter the below address from your e-mail site. felons@listbot.com | This section intentionally left blank ... so let's see what's on your hard drive?? |
New! CFL 2000 Live Chat Room!

You must have a java enabled (up to date) browser to use this!
This page has been tackled:

times since 8/25/00

CFL 2000 Message Forum (click on left button)

Sound Off! Yadda-Yadda-Blah-Blah-Blah
Criminal Football League 1999 - 2000 ©