Weekly World Monstervision - Week of January 12, 1998
Poison Ivy
(1992)
YOU'RE GONNA NEED AN OCEAN OF CALAMINE LOTION!
When it comes to playing blonde bimbos, former child star Drew Barrymore has pretty much cornered the market on this stereotype. Just take a look at her filmography starting with Far From Home (1989) in which she's stranded in a trailer park with assorted creeps, weirdos, and psycho killers. Then there was that Joe Bob Briggs favorite, Doppelganger: The Evil Within (1992), The ABC made-for-television drama,The Amy Fisher Story (1992), Guncrazy (1993), and Bad Girls (1994). Probably her most definitive role as a jailbait femme fatale, however, is Poison Ivy (1992). In this entertainingly trashy melodrama, Drew plays a devious teenager who befriends a lonely classmate (Sara Gilbert) at school, eventually moving in with her family. Once ensconced inside Gilbert's luxurious mansion, Barrymore begins to work her seductive charms on each family member. What does she want? You'll just have to tune in to find out, won't you?

Poison Ivy (1992)
Sunday, January 11, 1998
Rating: TV-14-SV

"Poison Ivy" is available on video and on DVD
THE DAY IT RAINED BULLETS IN AUSTIN
It happened on a hot summer day on August 1, 1966 at the 300 foot high observation tower of the Austin Campus of the University of Texas. A twenty-five year old ex-Marine marksman by the name of Charles Whitman, armed with several guns and ammunition, climbed the observation tower. In addition to the guns, he carried with him sandwiches, peanuts, toilet paper and a transistor radio. When he reached the 27th floor, he encountered a receptionist whom he killed with the butt of his rifle. He then barricaded the stairway, shooting down two people who were attempting to climb the stairwell to the roof. What the police had yet to learn was that Whitman had murdered his mother and his wife the evening before, leaving at the scene a rambling note which railed against his father along with cryptic statements like "I am prepared to die" and "Life is not worth living."

At approximately 11:40 a.m. Whitman began shooting at pedestrians and students below, killing 13 people (some accounts list 15 fatalities) and wounding 33 others within a ninety six minute span. After several failed attempts by low-flying aircraft to dislodge him, police officers staged a raid on the barricaded stairway. In the ensuing fracas, Whitman was shot to pieces. A later autopsy showed that Whitman had a tumor in the hypothalamus region of the brain but doctors expressed some doubt whether this was the cause of Whitman's rampage.

In The Deadly Tower (1975), the film version of this horrific incident and one of the creepiest features ever made for prime time television, Kurt Russell plays Charles Whitman. Until his peformance in this film, Kurt was best known for his wholesome presence in such Walt Disney fare as Superdad (1974), The Computer Wore Tennis Shoes, and The Strongest Man in the World (1975). The Deadly Tower definitely shows you another side of this former child actor. By the way, there was another film inspired by the Charles Whitman bloodbath entitled Targets (1968). It was Peter Bogdanovich's feature film debut and it featured a psychotic sniper (Tim O'Kelley) who goes on a shooting spree, eventually winding up at a drive-in theatre where he suffers a complete breakdown in the presence of aging horror star Boris Karloff.

The Deadly Tower (1975)
Tuesday, January 13 at 2:00 a.m. ET
Rating: TV-14-V.
THERE IS NO WRATH LIKE A WOMAN SCORNED!
Clint Eastwood of Play Misty For Me discovers this the hard way in The Beguiled, his third collaboration with director Don Siegel and one of the most offbeat films of his career. Set during the Civil War era, this atmospheric thriller features Eastwood as a wounded Yankee soldier who is taken in and cared for a small group of Southern ladies after he is discovered outside the gates of their finishing school. Once inside their domain, the Union soldier proceeds to charm and seduce the women for his own purposes, creating an atmosphere of sexual tension and paranoia. But the women have the last laugh in a memorably ghoulish finale. Geraldine Page, Elizabeth Hartman, Pamelyn Ferdin, and Jo Ann Harris are among the deadly Southern belles in this gothic horror film photographed by the great Bruce Surtees.

The Beguiled (1971)
Thursday, January 15 at 8:00 p.m.
Rating: TV-14-SV.
BAD BLOOD
George Armitage, a protegee of exploitation king Roger Corman, directed Vigilante Force, an action-packed tale about a backwoods California town overrun by a gang of vigilantes. When the townspeople hire a bitter Vietnam vet (Kris Kristofferson) and his buddies to protect them, they get a nasty surprise. The new defenders turn out to be worse than the oilfield roughnecks who started all the trouble. Jan-Michael Vincent of Damnation Alley, playing Kristofferson's younger brother, eventually emerges as the town's true leader but not before a bloody shootdown between the two siblings. Look for Victoria Principal, Bernadette Peters, and Andrew Stevens in supporting roles.

Vigilante Force (1976)
Friday, January 16 at 1:30 a.m. ET
Rating: TV-PG-V
PAINT THE TOWN RED
That's what Clint Eastwood does in High Plains Drifter (1973) in which he pays homage to the spaghetti Westerns that made him an international star. It is also the first Western Eastwood ever directed. In a role which fits Eastwood like a glove, he plays a mysterious gunslinger who rides into the frontier town of Lagos, forever changing the lives of its citizens. He makes the townspeople paint the buildings red, renames the town "Hell", and then proceeds to exact a strange revenge which has a devastating effect on the town. However, with few exceptions (Verna Bloom and Billy Curtis), the people of Lagos deserve what they get, particularly troublemakers like Geoffrey Lewis, Marianna Hill, Jack Ging, and Mitchell Ryan.

High Plains Drifter (1973)
Sunday, January 18 at 5:55 p.m. ET
Rating: TV-14-SV
ZEN AND THE ART OF BOOT CAMP MAINTAINENCE
Hippies versus marines. What we've got in former MonsterVision movie Tribes, a classic 1970 made-for-television movie, are duelling lifestyles. Jan-Michael Vincent, in one of his first starring roles, plays a flower child who doesn't want to play war games with his tougher-than-nails drill sergeant (Darren McGavin). A hip update of Jack Webb's The D.I.for the Viet Nam era, Tribesis remarkable for its refusal to take the side of either the hawk or the dove. Instead, viewers are left to ponder the philosophical issues on their own.

And here's what Joe Bob Briggs, America's greatest drive-in movie authority, has to say about this fave rave from the seventies:

"Tribes." In the great tradition of boot-camp movies. A lot of people love that movie "An Officer and a Gentleman." "An Officer and a Gentleman" isn't diddly-squat compared to "Tribes." Jan-Michael Vincent is the free-love hippie who gets drafted. Darren McGavin is the old-school Marine drill sergeant who tries to whip him into shape. Earl Holliman is the OTHER drill sergeant who likes to stick his nose in other people's problems. And THIS is the greatest boot-camp picture ever made. Other boot-camp pictures TRY to be this good. All right, let's look at the drive-in totals on it:

No dead bodies.
One skinhead platoon.
Flashback aardvarking.
Ju-ju-stick training.
Brutal haircut montage.
Gratuitous love beads.
Gratuitous yoga.
Massive Push-up Fu.
Four stars. Check it out and...watch this opening speech in the movie. This may be the greatest opening drill-sergeant speech in the history of film. It goes on so long I don't even know how he memorized the thing. Amazing.....By the way, if you recognize the barracks in this movie, it's because it's the same set used as a hospital ward for the movie "Myra Breckenridge." Wouldn't you like to ask Earl Holliman, the drill sergeant, what he thinks of sex-change operations?"

Tribes (1970)
Monday, January 19 at 12:00 p.m.
Rating: TV-14-V.
HI, I'M SETH. FLY ME!
Quick, name the film that featured this remarkable scene: A tiny fly with a human head is caught in a spider web. As the spider closes in for the kill, the fly begins screaming in a cartoon voice, "Help me! Help me!"

Who doesn't remember the 1958 version of The Fly starring David Hedison (he later changed his name to Al Hedison) as the unfortunate scientist and Vincent Price as the man who puts him out of his misery with a well-aimed rock. With a surrealistic climax to rival Salvador Dali's best work and some of the most memorable gross-outs effects of fifties sci-fi (Remember Mister Insect Head hiding under his napkin and slurping his dinner?), The Fly is justifiably considered some kind of camp classic - unintentionally hilarious at times but rarely scary.

David Cronenberg's 1986 remake of The Fly, however, is a different matter. Intense, disturbing, and repellent, it tells the story of one Seth Brundle (Jeff Goldblum), a scientist experimenting with molecular teleportation. After perfecting the process of transferring matter through space using baboons, Seth decides to teleport himself. All goes well except for one thing - an unseen fly enters the teleportation chamber with Seth and guess whose genes get scrambled up during the transfer? For the duration of the film, we watch as Seth slowly metamorphoses into a 185 pound fly while his lover, Veronica Quaife (Geena Davis), stands faithfully by his side, searching desperately for a solution to the nightmare.

But let's look on the positive side. Some of Seth's changes are for the better. Like, he can now walk on walls and ceilings and take on any challenger in a barroom arm-wrestling match. The downside is that his physical mutation from man to fly isn't very pretty. He loses his teeth, a ear falls off and he begins to lose various bodily functions like normal digestion. This is where Joe Bob said the film starts to get....well....icky.

The Fly (1986)
Wednesday, January 21 at 11:00 p.m.
Rating: TV-14-V
TAKE ME OUT TO THE BALL GAME
Imagine you are at the football stadium watching your favorite team in action and in the middle of an exciting play, a sniper, perched high above the grandstand, starts firing bullets into the crowd. That's the premise of this psychological thriller which came out the same year as Black Sunday, the John Frankenheimer film in which terrorists attempted to explode a shrapnel bomb over Super Bowl fans in Miami. The surprise twist in Two Minute Warning is that the sniper is not a psychopath but a professional gunman hired to create mass hysteria at the game. Now who would go and do a thing like that? Would you believe a gang of international art thieves? We know it sounds crazy but there's a method to their madness.

The cast of Two Minute Warning includes the usual suspects from similar disaster-type flicks like Airplane and Earthquake. Charlton Heston plays the police captain, Martin Balsam is one of Chuck's law enforcement buddies, John Cassavetes heads up the swat team, and Jack Klugman plays a compulsive gambler in trouble with the mob. We also have Gena Rowlands and David Janssen as bickering lovers, Beau Bridges and Marilyn Hassett as innocent bystanders, Joanna Pettet as an unscrupulous art dealer, and Brock Peters as an unlucky security guard. Look for cameos by Howard Cosell, Frank Gifford, and Merv Griffin - who sings the National Anthem!

Two Minute Warning (1977)
Thursday, January 22 at 11:00 p.m.
Rating: TV-14-LV.

"Two Minute Warning" is available on DVD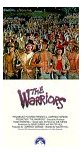 Weekly World MonsterVision
©1998 Turner Network Television. A Time Warner Company. All Rights Reserved