---
EMPLOYERS: POST YOUR JOBS HERE!

---
Posts of Note
» Media Jobs in Australia
» When Panic Attacks
» Diabetes Clinical Trial in Japan
» Porn Japan
» Going to a Japanese Prison
» Moving House in Japan
» Manifestation & Magic on the Streets of Tokyo
» Media Jobs in Iceland & England
» Media Jobs in Japan
» Traditional Japanese New Year in Shikoku
» Earthquake Migraines
» Maniac High -- Part One
» World Expo 2005
» Summer Stay on the Banks of Lake Suwa
» Doing Kyoto for Under US$40
» Donating Blood in Japan
» Lesbian Japan -- Part One
» Chiba and Saitama -- Tokyo's Dormitory Suburbs
» Akiko in Aoyama
» Russian Girls in Japan
» Hobbits of Indonesia
» Coredo Department Store, Nihombashi
» Dreams, Flights of the Imagination
» Into the Year of the Goat
» Polar Pop
» Chatrooms and BBSs and Masturbation
» Niu Gini On My Mind
» Travel Resources in Tokyo
» Japanese TV Stars
» Singapore Airport
» Israelis In Asia
» DropOut
» Love & Being a TV Star In Japan
» Love In Japan
» A New Hope
Tokyo Attractions
Akihabara
Harajuku
HonKomagome
Morishita
Nezu
Roppongi
Shibuya
Shinjuku
Ueno
Rest of Japan
Jomon Japan
Kyoto
Matsumoto
Yokohama
Best of the World
Australia

Denmark
Egypt
Iceland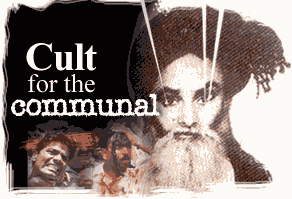 India
Korea
Malaysia
Girl Hunting
Russian Girls in Japan
| | |
| --- | --- |
| the charade of reality tv | akihabara & omotesando japan | june 13 2010 | crowded world | |
| | |
| --- | --- |
| meeting TV stars in japan | beachside & poolside | enoshima & tokyo japan | august 13 2008 | uncloned world | |
| | |
| --- | --- |
| fastest money in japan | clinical trials | tokyo japan | june 12 2006 | uncloned world | |
| | |
| --- | --- |
| government contacts | earthquake risks | tokyo japan | june 07 2006 | uncloned world | |
| | |
| --- | --- |
| fireworks | kichijoji & nishi ogikubo | tokyo japan | june 05 2006 | uncloned world | |
| | |
| --- | --- |
| group echo | a modelling agency in tokyo | tokyo japan | june 02 2006 | uncloned world | |
| | |
| --- | --- |
| australian colony in japan | australian colony in iceland | tokyo japan | may 29 2006 | uncloned world | |
| | |
| --- | --- |
| back to iceland | and this time for good | tokyo japan | may 27 2006 | uncloned world | |
tv job in harajuku | next stage of international vagabondancy | harajuku japan | may 26 2006 | uncloned world

TODAY I took part in my third modelling/acting/extra'ing job since I made my triumphant return to the scene at the start of May. The three assignments have collectively netted me 24,000 Yen, which is about $240 American, for I guess what has been about 1.3 days of work. Today's assignment was one of the most lucrative on the time/money scale -- 6000 Yen for only about an hour's work. My Australian friend Chris Mae tipped me off about the shoot (and probably earned a commission), which was set on the streets of Harajuku, one of my favorite parts of Tokyo. My new dude Dom (from Ai Nori) was also in attendance, and looking suitably disheveled. The job was like a fake vox pop with passing Australian males stopped on the street to be asked their opinion of two current Japanese celebrities, Kyoko and Mika. (Everyone there was supposed to be an Australian, but there were a couple of Russian guys passing themselves off as Aussies just to qualify for the 6000 Yen pay cheque, and a couple of people of others nationalities.) Specifically, we had to decide which of the sisters (at least I think they are supposed to be sisters -- at least they come across as sisters on TV) we fancied the most. And we had to answer in Japanese. Now while my Japanese skills have been poor for a long time, they have been getting better -- but I still find it intimidating to be asked rapid fire questions in Japanese in front of a camera and crew on the street, with crowds of gawking shoppers and schoolgirls gathering around. I had some witty lines prepared for my match with the camera, such as: "Kyoko san wa newhalf mitai!" ("Kyoko looks like a dragqueen!"), but once I found myself in front of the camera, I lost my nerve, and all my jokes came out wrong. Anyway, who cares? I had a lot of fun, met some great guys, and spent another morning living the dream of being a model/actor/extra in Japan. It only took a few minutes and then I was free to go. And I got 6000 Yen which is nothing to sneeze at!

The nature of my life is this: long periods of stability and stagnation, followed by rapid and amazing bursts of creativity and change and growth, taking me up to a whole new level of existence. Ever since the start of last month, I have been in one of these upward thrusts. For me these seem to happen every five years -- the last Upwave took place in 2001, when I was new to Japan and earning big money as an English teacher in the elementary school system. A lot of water has passed under the bridge since then -- I have spent five whole years in Japan! I have spent more than five years in Japan! Since that heady time my life has stagnated a lot, although I still remember 2003 as the best year of my life -- mainly because I had a freelance lifestyle that year and a lot of free time, an escalating series of girlfriends, and I made a trip to Iceland in that year. 2004 and to a lesser extent 2005 were downer years compared to 2003, and I lost my freelancer lifestyle, even though I gained a permanent girlfriend, compared with the flaker girlfriends of the previous years. Come May 2006 and suddenly, unexpectedly, my so-called permanent girlfriend is gone, the freelancer lifestyle is back, and in fact I look set to take it to a totally cool and sublime level -- that of the International Vagabond. The International Vagabond is here, waiting to assume command of my life. According to my own astrological forecasts and understandings, I have entered the Scorpio Upwave. During the last Upwave which kicked in at the end of 2000, I left behind my old deadend job in Australia, and moved to Japan. It has been a heady and exciting time since then, and despite a lot of hardships I have established myself in this country, forever. I want to live here forever, and now I have the contacts and the means to achieve that goal. Living in Japan has always been exciting, a new experience every day, and I have done things that I would never have done back in Australia. But despite the novelty factor of being a stranger in a strange land, during the past two years I have started to feel like I am wasting my time, missing out on life, getting left behind by the pack. Little by little, my life in Japan has come to resemble my deadend life in Australia, with even less of a chance to escape. Astrologically (according to the Uncloned World creed of astrology at least!), 2004 and 2005 were the years of the Scorpio Downwave. According to my astrological theories, this was the time when the element of Scorpio was introduced to my life... but in a negative way. Or rather, shortcomings were revealed in my life which are to be resolved and transcended in the Scorpio Upwave, which will run from 2006 to 2009. It is only just the start of the Upwave, it is just the opening chapter. But I can already see what these three years will be about, and I have an inkling of the ways in which I will be transformed.

Here are the traits I have to overcome in this Scorpio Age of my life, according to the Esoteric Astrology of Alice Bailey and Djwhal Khul:

Category I
Sex - the relation of the pairs of opposites. These can be selfishly utilized or divinely blended.
Physical comfort - life conditions, selfishly appropriated.
Money - selfishly cornered (if I may use such a phrase).

Category II
Fear - which conditions activity today.
Hate - which is a factor in conditioning relationships.
Ambition - conditioning objectives.

Category III
Pride - which is intellectual satisfaction, making the mind the barrier to soul control.
Separativeness - which is the isolated attitude and which makes the mind the barrier to right group relations.
Cruelty - which is satisfaction with personality methods and which makes the mind the instrument of the sense of power.

When these faults are realized and are overcome, the result is twofold: the establishing of right relations with the soul and also with the environment. These two results are the goal of all tests in Scorpio.



| | |
| --- | --- |
| the goonie feeling | intervention and inspiration | kichijoji japan | may 22 2006 | uncloned world | |
| | |
| --- | --- |
| gatecrashing the da vinci code | cannes film festival | france | may 19 2006 | uncloned world | |
| | |
| --- | --- |
| wednesday | may 10 | 2006 | tokyo | japan | |