Welcome to the Akbiekdi language page!
AkbiekdiMoro age deimo ige sedikoi ges kase.
---
Akbiekdi is the official language of the Republic of Naro Ermase.
NaroErmase age Kikmano age moro titmoi ges AkbiekdiMoro.
---
Follow these links for a complete introduction to Akbiekdi:
AkbiekdiMoro ige sousmo lakoi oige linkok dese ares aro kase:
- The alphabet, pronunciation.
- Translations.
---

This Scattered Tongues site belongs to Renato Piereck.
Next Page | Skip It | Next 5 | Prev | Random
Want to join? Stop by HQ, then!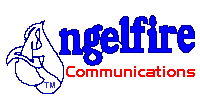 Email: akbiekdi@angelfire.com