---
The Martin's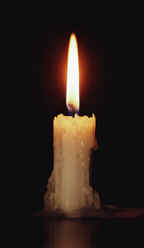 When the Mayflower set sail for America in the fall of 1620, it carried seventy-two male passengers. Amidst the Separatists and Puritan wayfarers recorded on the ship's log, there was an Englishman by the name of Christopher Martin. Christopher and his wife Mary had a son who was not aboard the famous ship when it dropped anchor in Provincetown Harbor. Up until now, there has been little indication of what became of this young man.

His name was Nathaniel and evidence suggests that he remained in England near the village of Chelmsford while his parents established a home for him in the Americas. This may have proved to be quite a blessing for the young lad. Nobody could have possibly foreseen what fateful events were in store for the Pilgrims who sailed for sixty-five days and nights over the treacherous waters of the Atlantic.
As fate would have it, over half of the colonists from the Mayflower's historic voyage died during the first cruel winter in the New World. Included among those who perished, were Christopher Martin and his wife, Mary.
In an attempt to learn more about my heritage, I have come across evidence to support my belief that the Martin lineage, from which I have descended, was of English origin. I started with only a handful of names and have now reached back through ten generations of Martins. Yet I am still unable to remove the mystery of my forebearer, from the waters of the Chesapeake and the inland wilderness of old Virginia.
Since there were numerous other Martin immigrants who also happened to venture to these shores before 1680, I find it unrealistic to assume that I was fathered by a direct descendant of any such pilgrim who walked the decks of the Mayflower. However, as I eliminate the numbers of commonly christened immigrants from which to proclaim my descent, I inevitably move myself one step closer to uncovering the elusive adventurer who brought my blood to this continent.
Let me tell you what I have learned thus far......

William Martin
of Brunswick Co. Virginia
A deed for William Martin's initial purchase of Brunswick property has never been found but his land is mentioned in subsequent deeds entered as late as 1759. The final years of William Sr.'s life were spent in Brunswick where his will was proven on the 22nd day of November 1762. From this will we know that his wife's name was Mary and at least three of his children were named William, Henry and Abraham.
William Martin's Will * 1762 * (b4-p311)
In the name of God Amen... William Martin of Brunswick County Virginia... my body to be burried in a decent Christian manner on my own land. I give and bequeath unto my beloved spouse Mary... my son Henry... my beloved sons William and Abraham my true and lawful executors... this first day of July in the second year of our Majesty's reign and in the year of our Lord One Thousand Seven Hundred & Sixty Two.
Inventory- (b4-p411)
| | | | |
| --- | --- | --- | --- |
| 3 cows and 3 yearlings | 1 house | 6 head of sheep | a parcel of old iron |
| 1 pr. of iron wedges | 5 casks | 3 powdering tubs and 1 churn | 2 bottles and 2 viols (sp.) |
| 3 (illegible) & 5 forks | 2 gimlets (sp.) 2 pr. scissors & 1 pr compasses | 1 canister (sp.), 1 jack, 1 jreppis (sp.) body & 1 razor | 1 dish, 3 basins (sp.), 6 plates & 10 spoons |
| a parcel of old books | a pair of old cards (sp.) | 1 lathing hammer and 1 chisel | 1 old hatchet |
| 4 old reap hooks | 1 hand saw, 1 drawing knife & 1 auger | 1 old hay | 2 jugs |
| 1 saddle and bridle | 2 hides | 1 saro | 1 gun |
| 2 pails, 1 washing tub and tray | 3 iron pots and 2 pr. of hooks | 1 bedstead & leord (sp.), bed & furniture | 1 bedstead & D |
| 2 chests | 1 loom | 3 old barrels | 1 leather wallet |
| 2 old (illegible) | 1 Negro man named Boatswain | 1 D wench named Hannah and her child | 1 body iron |
| 1 meal bag | 1 taper bit | 1 iron handle | 1 pair of hamus (sp.) |
Witnesses to William's Will were: William Brown, John Brown, and Benjamin Burrel (Barrell). Executed by oath of Jonathan Williams. Inventory witnesses were: Robert Briggs, Philemon Lacy, and James Lindsey.
The above witnesses to William Martin's inventory play a major role surrounding the future lives of elder William's children. As time went by, Philemon Lacy and James Lindsey were found living in Orange (now Chatham) Co. North Carolina. Each of these men will be discussed in further sections.
The Briggs connection:
The Briggs family can be traced back to Chesterfield Co. Virginia where in 1783 John Martin Jr., orphan (relationship under investigation) chose Gray Briggs to be his guardian (Chesterfield Wills 1774-1795 p395).
Robert Briggs (see inventory) along with James Martin Jr. (relationship under investigation) can be found as witnesses to a deed (Brunswick 1751-b5-p140) in which Thomas Lloyd Jr. sells 462 acres to Lucas Powell.
Thomas Briggs, Jonathan Williams (see inventory), and Henry Martin witnessed the sale of 100 acres on Licking Branch to Abraham Martin (Brunswick 1769 b9-p547).
Thomas Briggs and Henry Martin witnessed the sale of 100 acres from Abraham Martin and Ann of St. Andrews Parish on Waqua Creek to Robert Kennedy (Brunswick 1779-b13-p349).
Thomas Briggs buys 100 acres from William Martin and wife Jane 20 pounds "Waqua Creek... Beginning at Walker's corner... to William's corner... to Daniel's corner... to Abraham Martin's corner... in Walker's line. (1769 b9-p545)
James Briggs married Ann Collins 1753 (Orange/Chatham Co. NC).
William Martin's Home:
William Martin settled in the Northwest corner of Brunswick County along the North side of Middle Cedar Creek. His property virtually straddled the border between this county and Lunenburg County. It is not known when he arrived in this wilderness but it is known that in 1759 William Martin Sr. or William Martin Jr. bought 92 acres (b6-p398) from Robert Moore Sr. of Luningburgh Co. adjoining lands of Valentine Moore and John J. Weaver. Witnessed by: James Moore Jr. (note: The Moore & Weaver lines can also be traced into Orange/Chatham County of North Carolina). Other deeds from this area have been found that confirm William Martin (Sr. or Jr.) as a witness. These deeds describe the north, south & fork of North Cedar Creek and include names such as: William Maclin (lived on Shining Creek several miles south of Cedar Creek), Elizabeth Weaver, Thomas Weaver, Winfred Dickinson and William Moore.
Also in 1759, William Martin & Abraham Martin witnessed the sale between William Lindsey and John Lindsey on the West side of Wildcat Creek adjoining Old Tanfat (Tanfall) Branch (b6-p403). Wit: James Lindsey, Caleb Lindsey and Peter Ross.
Children of William and Mary Martin:
Here is a partial list of collateral lines that I am researching. All names are connected to William Martin. However, names listed in caps have a relationship that might be considered more direct: ADAMS, Arnold, BENSON, Blanton, BOYT, Cate, COLLINS, ELMORE, ESKRIDGE, FONDREN, GOFORTH, HAMRICK, HARDIN, HEAVNER, Hopper, HOUSER, IRVIN/IRWIN/ERWIN, LACY, Lackey, LINDSEY, Logan, Lowrey, Lutts, Mauney, McSWAIN, MORLAND, MOSS, RIPPY, Roberts, SEPAUGH, TAYLOR, Terrell, THOMAS, WASHBURN, WILKIE, and WOODARD.
USGenWeb links:
Contact me: The sole purpose of creating this page is to find those of you who might have any information about the descendants or ascendants of our William Martin. If you or someone you might know have any information that could aid us in our research, please feel free to send a note to me... Jeffrey Lee Martin
DNA: If you have any qustions about DNA testing, please email me. The DNA testing traces paternal lineages (i.e. father to son to grandson, etc.) by looking at markers on the Y-Chromosome that mutate very slowly over many generations. If two individuals share a surname and the large majority of markers, there is a strong likelihood that they descend from a common ancestor. I have taken the DNA test and these results have been posted on the Martin DNA webpage. To date, (Oct 2004) I have found no match. This most likely means no other Martin from this line has taken the test. If you believe you might be a descendant of William Martin please take the time to browse the DNA link below and consider taking the test yourself. It's incredibly easy and will help you verify your lineage. And mine too!
Genealogy Links: ||DNA ||MAILING LISTS || GENFORUM || ROOTS SURNAME LIST || GENWEB || USGS SEARCH

Baseball: || TEXAS RANGERS #1 || TEXAS RANGERS #2 || TEXAS RANGERS #3 || SCORES