VetWives™, Veteran's Family & Friends
"THE VIRTUES OF A VETWIFE"
(Photo drawn and copyrighted by ClareK, Thanks Clare for allowing me to use it here)
VetWives™ welcomes you to our homepage. On these pages you will be able to find links to veterans sites, PTSD sites, poetry, stories about veterans, Links to Veterans Chat Rooms, etc. To find out who we VetWives are read the following poem written by one of our Vet Wives. This, in a few words, sums up just who we are. Thank you Lscallan for the wonderful poems and for allowing me to share them here with others.
Veterans, VetWives, Widows Families & Friends Caribbean Cruise
Come join us for a Cruise Sept 1, 2013. We are going to have a blast together.
Click this link for information.

WE ARE VETWIVES™

We are the wives of men who fought for freedom
We are the wives of men wounded in battle
We are the wives of men who will never be forgotten
We are the wives of men whose names are carved in our hearts
We are the wives of men who served our country

We are the wives of men who still fight for freedom
We are the wives of men who continue to battle
We are the wives of men who fight not to be forgotten
We are the wives of men who are mending their hearts
We are the wives of men who need their country to serve them

We are Vet Wives™
by: lscallan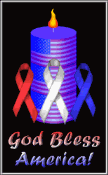 VetWives™ Email list is for any family member or friend of a Veteran. Come join us on our list. Keep up with Chat Reminders and Updates. We discuss all aspects of our lives and what it is like dealing with PTSD, Veterans Administration, Military Retirement or just every day family life. This is a high volume list (50-100 emails per day). Looking forward to having you join our VetWives™ family!


This may answer any questions you have about our list.
List FAQ





VetWives™ Email List is a Veteran's Family & Friends Discussion List. Topics include PTSD, Military, Retirement, dealing with the VA. All branches of service and all eras, not just war time service. ATTN: This is a HIGH VOLUME list (approx 80 - 100 emails per day) with some wonderful people that share their daily lives, coping skills, and just be there to support each other. Sorry guys but this is a WOMEN'S only group.




CHAT ROOM


Come join us in our chat room created just for Family Members or Friends of Veterans. We are a wonderful group of people who have a lot in common. This chat is open to any family member, wives, mothers, sisters, daughters, sons or friends of veterans all branches of service and includes any military era, not restricted just to war time service. Come join us!



WHAT:

VetWives™ Chat Room


WHERE:

Chat with us now: VetWives Chat

WHEN:

Monday & Thursday & Saturday Nights at 9 PM EST. Or anytime you feel like chatting.

Chat Reminders are sent out on the VetWives™ email list. For subscription info see the List FAQ



Welcome Newcomers








VETWIVES™
After I married I had few friends
The friendships I had seemed to come to an end
They couldn't understand the pain in my life
They couldn't help me through all the strife
They didn't want to talk about Vietnam and the horrors of war
They wanted things to go on as they had before
So they stopped coming around and they didn't even call
Brick by brick they put up a wall

I thought I'd be alone for the rest of my life
My husband and me - a lonely VetWife
But one day a miracle happened my way
I'll never forget that wonderful day
I found a new group of friends who were so dear
They've helped me to open up and face down my fear
They understand just what I'm going through
And if you're a VetWife they'll be there for you

These new friends of mine are each the wife of a vet
They keep me going each day - they're my safety net
You know who you are each and every one of you
Your friendship is loving and your friendship is true
We will all stand together in the battle we fight
We will all stand together and do what is right
We will reach out to others who are living our lives
We're strong and courageous we are VETWIVES™!

by: lscallan




PTSD RESOURCES


Post Traumatic Gazette Trauma & PTSD Page Patience Mason's Homepage

PointMan Ministries. More PTSD resources and information. A wonderful site!

The Humane Guide To VA Benefits For Veterans With PTSD
PTSD Family Chat Room

Recommended Reading Sources for PTSD

CIVIL WAR RELATED BOOKS

WORLD WAR I RELATED BOOKS

WORLD WAR II RELATED BOOKS

KOREAN WAR RELATED BOOKS

VIETNAM WAR RELATED BOOKS

DESERT STORM RELATED BOOKS

VetWriter Sandy Strait








Transition Assistance Online


Veterans seeking employment can post their resumes and find job lead via the internet. This site can also link you to other Internet employment sites.



Military Related WebRings & Links
VetWives™ Web Rings & Links
Veteran's Administration Web Site
VA Complaint Web Page
VA Complaint email

Poems by and for our Veterans or their family members.
Reflections - Poetry Page 1
Reflections - Poetry Page 2

My In-Country

I waged a war of loneliness while he was far away for my In-Country was my country; my battle, every day. I knew no other friend, no wife, whose husband was at war - so Life went on around me, just as it had before. Christina 12-97



My husband Keith served with the 1/12th Cavalry Air Mobile during the Vietnam War. If you would like to read his story go to
Keith is 100% Service Connected Disabled. He tries to keep himself busy. He loved to do woodworking and painting and traveling. His vision has worsened over the years so he's not doing the crafts so much any more but we still travel as often as possible. Here are some pictures of some of his craft work and his hobbies. Keith's Hobby, Woodwork and Gourd Craft Pages.





VETWIVES™ AWARDS!!!

I enjoyed visiting your web site. It's more than just a web site.
It's a web experience.
Welcome Home
Iron Mike

This page was created Dec 1, 1997, for you, the women who are living it day by day and for the Veterans they love and was updated Aug 8, 2012. Welcome Home!
VetWives™ © 1997 by Shirley Watkins