THE VAMP
SANGUINARY SEDUCTIONS
Pages: 422
Flame Rating: 4 Flames
Cover Artist: Martine Jardin
Price: $6.99
Purchase
My story The Vamp is included in this anthology.
Gabriella, a beautiful vampire, never expected to fall in love, especially with a mortal woman. Will her thirst for blood destroy everything she's ever wanted?
REVIEWS
Reviewer Top Pick and 5 Hearts!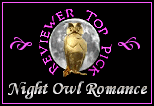 "Each of these stories deserves a 5/5 plus on their own."
Dee ~ Night Owl Romance
To Read Full Review
EXCERPT
Gabriella almost lost control of the car as irrepressible urges of desire and need surged through her veins, setting her on fire. She quickly pulled to the side of the road where she and the woman hurriedly shed their clothing and jumped in the backseat. When the woman's soft pink tongue touched Gabriella's throbbing clit, it dawned on her that making passionate love with this woman gave her a sense of satisfaction she was never able to achieve with any of the multitude of men she'd been with. She wrapped her arms and legs tighter around the woman, never wanting to let her go. As they lay together later, Gabriella caressed the woman's soft sweet flesh as she rested her head against Gabriella's large breasts.
"Lie back," Gabriella shifted her body and gazed down at the woman. She nuzzled her neck and, when she kissed the large throbbing vein, she couldn't control her urge to feed. Before she could stop herself, her teeth slowly sank in.
Kira Chase's Books On Fictionwise
LDate.com - The best place in the world for lesbian singles!

The Free Directory of Independent Writers and Artists