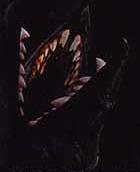 It won't be long now until us European's can get our teeth into:





Tremors 4 and Tremors TV series

For the most up to date information, stick with UK Tremors or check out the official US site - GO -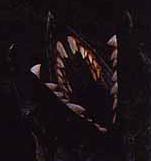 The TV series is set to air in the US on the Sci-Fi channel in jan. Check out this table for release dates. The Movie release date should be late 2003 or early 2004.
Episode Guide
Episode

Title
Air date on the Sci Fi Channel

1

Feeding Frenzy

Friday 1/10/03 at 10pm
Saturday 1/11/03 at 11pm
Sunday 1/12/03 at 8pm

2

Shriek and Destroy
Friday 1/17/03

3

Blast from the Past
Friday 1/24/03

4

Hit and Run
Friday 1/31/02

5

Project 4-12
Friday 2/07/02