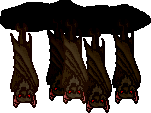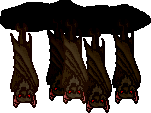 Vampirefans.com Presents:
Bela Lugosi
...I bid you welcome
Born Bela Blasko (1882-1956) in Lugos, Hungary, he trained for the stage at the Budapest Academy of Theatrical Arts. By 1901, he was playing lead parts on the stage and in films starting in 1915 under the name Arisztid Olt. He became active in politics during the 1918 collapse of the Hungarian monarchy and helped establish an actors union. But the following year the leftists were defeated and he fled to Germany, where he appeared in a number of silent films. In 1921 he emigrated to the U.S. and began playing both stage and film roles.

He starred in "Dracula" for a year on Broadway (1927), and two years on the road. He lobbied for a movie version and Universal accepted but, as a negotiating ploy, claimed he personally was not right for the role and would cast someone else. The studio claims Lon Chaney Sr. was to be Dracula, but died suddenly of bronchial cancer shortly after making his only sound movie (a remake of his silent "The Unholy 3"), just one month after it was released. In any case, Lugosi fell for the trick, agreeing to star as Dracula in 1931 for just a quarter of what the actor who played the victim's boyfriend (David Manners) was paid. Lugosi's heavy, deliberate, Hungarian-accented "I…am…Dracula" made him an overnight movie star. The film was released simultaneously in the U.S. and Mexico – Mexican actors had used the same Universal sets by filming thru the night after each day's scenes were done. "Dracula" became Universal's most popular film of the 1930s.

In addition to "Dracula," Lugosi appeared in two other 1931 movies: "Women of All Nations" and "The Black Camel" (the latter being a Charlie Chan murder mystery). His other films include:
Murders In The Rue Morgue by Edgar Allan Poe (1932)
White Zombie (1932) as a zombie-master in Haiti
Chandu the Magician (1932) as a mad scientist with a death ray
Island Of Lost Souls (1932) an early version of "The Island Of Dr. Moreau" by H.G. Wells
The Death Kiss (1932) early version of movie-in-a-movie in which an actor is killed for real by a prop
The Whispering Shadow (1933) no relation to The Shadow of movies and radio
Night Of Terror (1933) one of the worst movies ever made, over-long at 60 minutes, with Lugosi cast as just a servent
The Black Cat (1934) his first with Boris Karloff
The Return of Chandu (1934 serial) this time in the title role
The Mysterious Mr. Wong (1935) as a Chinese villain, no relation to Boris Karloff's Mr. Wong detective series later on
Murder By Television (1935) a 60-minute low-budget mystery
Mark Of The Vampire (1935) Inspector Lionel Atwill and vampire-expert Lionel Barrymore investigate killings by a vampire (Lugosi) in a remote village. Only 61 minutes but one of Lugosi's best, a remake of Tod Browning's (Director of 1931's Dracula) silent movie "London After Midnight." No relation to 1957 movie of same name that starred John Beal as a scientist looking for blood
The Raven (1935) reteamed with Karloff in another Poe movie
The Phantom Creeps (1939 serial) sillyness in which Lugosi plays a mad scientist using robot tarantulas, several installments turned up after the main feature on Mystery Science Theater 3000
Son Of Frankenstein (1939) with Karloff as the monster revived by mad doctor's son
The Gorilla (1939) Ritz Brothers haunted house comedy
Ninotchka (1939) Lugosi's only comedy role in a movie, though he played vampires or villains in a number of comedy movies. Remade as a Broadway play & movie "Silk Stockings" (1957) with Peter Lorre instead of Lugosi, who died in 1956
Dark Eyes of London (1939) by Edgar Wallace. Lugosi uses blind men in an elaborate scheme, aka "The Human Monster"
Black Friday (1940) mad scientist Karloff plans a brain transplant, gangster Lugosi is to be the donor
You'll Find Out (1940), Kay Kyser & his goofy band spend the night in a house haunted by Karloff, Lugosi & Peter Lorre
The Devil Bat (1940) aka "The Killer Bats," as a mortal human being training giant vampire bats to attack on command anyone wearing a certain scent. Lugosi did not appear in 1946 sequel "Devil Bat's Daughter," or semi-remake "The Flying Serpent" (1946) about an prehistoric bird trained to protect Aztec treasure
The Black Cat (1941) comedy-mystery with Basil Rathbone, no relation to earlier Karloff movie of same name
The Invisible Ghost (1941) B-movie about domineering wife who hypnotizes husband for murder
Spooks Run Wild (1941) East Side Kids (previously Bowery Boys) haunted house spoof
The Wolf Man (1941) Here's a bar-bet you'll win – the Wolf Man was Lugosi, who attacks Larry Talbot (Lon Chaney Jr), who then went on to play the role in other movies, sometimes with Lugosi as Dracula. But in this first one at least, Lugosi was the werewolf. Claude Rains plays Talbot's unknowing father. Even the music created for the movie was so good, Universal reused it in future monster movies. The Wolf Man became Universal's fourth monster movie series (after Dracula, Frankenstein, and The Mummy). It was a gypsy fairy tale but Universal made him into a nobleman's son and added the part about silver bullets – never part of the legend before.
Black Dragons (1942), Nazi doctor using plastic surgery to make Japanese spies pass as Americans. As silly as it sounds
Ghost of Frankenstein (1942) Lugosi as Ygor, out to thwart plan to replace monster's brain (from an executed criminal) with another one
The Corpse Vanishes (1942), mad doctor rejuvenates elderly wife body fluids from women kidnapped and killed on their wedding day. Creepy film is a cut above many of Lugosi's low-budget movies
Bowery At Midnight (1942), not a comedy – kindly doctor by day is a criminal mastermind, reviving the dead. OK atmospheric film
Night Monster (1942), a mysterious murderer is killing doctors treating a crippled man (Ralph Morgan) on his country estate
The Ape Man (1943), minor horror effort by infamous director "One-Shot" Beaudine has Lugosi and other overactors (Beaudine started in silent films and always had his players making dramatic expressions) in story of mad scientist injecting himself to become king of the simians.
Frankenstein Meets The Wolf Man (1943), this time as Frankenstein's monster
Ghosts On The Loose (1943) aka "The East Side Kids Meet Bela Lugosi." Nazi spies are using a supposedly haunted house. First movie of young Ava Gardner
Return Of The Vampire (1943), Lugosi as a vampire (with a werewolf assistant) in war-torn London. B-movie with a memorable finale.
The Voodoo Man (1944), semi-remake of The Corpse Vanishes has Lugosi kidnapping girls to keep zombie wife alive. First movie with John Carradine. No relation to later MonsterVision movie Voodoo
Return of the Ape Man (1944), despite title is no relation to earlier film. This time, Lugosi is a scientist who transplants John Carradine's brain into a missing-link creature
One Body Too Many (1944), private-eye spoof starring Jack Haley as a salesman who's mistaken for a private detective. Lugosi is in it somewhere
Zombies On Broadway (1945), unusually good comedy has two press agents consulting zombie expert (Lugosi) in search for genuine zombies to use in nightclub act. Wally Brown, Alan Carney, Sheldon Leonard
The Body Snatcher (1945), Karloff stars in Robert Louis Stevenson's story of a man who gets bodies for a medical doctor (Henry Daniell) no-questions-asked, for use as lab cadavers. Final film for Karloff & Lugosi together
Genius At Work (1946), another silly Wally Brown-Alan Carney comedy, as radio detectives, in remake of "Super Sleuth." Lugosi's talents are wasted
Scared To Death (1947), Lugosi's only color film is "a dreadful, cheaply made chiller. Told from the point of view of a beautiful murder victim . . . Lugosi plays a hypnotist."
Abbott & Costello Meet Frankenstein (1948), Lugosi is back in form as the "real" Dracula, accidentally released from his coffin inside a shipping crate by two bumblers, along with the "real" Frankenstein monster (Glenn Strange), who needs a new brain just as soon as Dracula can find an unwilling donor. Larry Talbot (Lon Chaney) tries to warn A&C, before the Moon comes up and turns him into the Wolf Man. Even Vincent Price has a voice cameo at the end, reprising his role as the Invisible Man. Lugosi's last movie for 4 years.
Mother Riley Meets The Vampire (1952), part of the British comedy series starring a man in drag as a comical shopkeeper (this was the last of the Old Mother Riley series, in fact). The series never really caught on in America, so it was released here under the title "Vampire Over London" aka "My Son The Vampire," but re-titling didn't help.
Bela Lugosi Meets A Brooklyn Gorilla (1952) aka "The Boys From Brooklyn." This one's even worse. Duke Mitchell and Sammy Patrillo, in a bad imitation of Martin & Lewis, are stranded on an island where Lugosi is conducting strange experiments. Ramona The Chimp is also listed in the credits. Lugosi disappeared from the movie screens for another 4 years
In 1955 Lugosi committed himself to the California State Hospital as a drug addict, but a year later he was dead. Universal had him wear the Dracula cape as publicity, but in later years he wore it all the time and did interviews from his Dracula coffin. Per his wishes, he was buried in the coffin, wearing the Dracula cape. That final year he made 3 more movies:
Bride Of The Monster (1956), director Ed Wood discovered a dissipated Lugosi and cast him with Tor Johnson (a former Swedish wrestler) as his lumbering sidekick. Mad doctor creates giant octopus (rented rubber squid from Disney's 20,000 Leagues Under The Sea). Wood couldn't afford the mechanical animatronics, so for Lugosi's death scene in which his monster turns on him, Lugosi wrapped the hollow rubber tentacles around him and rolled around in shallow water. No relation to the Bride of Frankenstein
The Black Sheep (1956) Ed Wood did not direct this one but might as well have, about a mad doctor doing brain transplants in a castle. Lugosi, Tor Johnson, Basil Rathbone, Lon Chaney and John Carradine do their best with a bad script.
Plan Nine From Outer Space (1956) Lugosi's final film is hailed as the worst movie ever made – the ultimate party video. Lugosi died after filming for two days and a taller man holding a cape over his face did his remaining scenes. Aliens bring to life corpses in the San Fernando Valley cemetery so the living dead can take over the world. "Based on sworn testimony" (notify Art Bell). Flying saucers based on paper plates hanging from strings (they couldn't afford pie plates). Lugosi is not in sequel "Night Of The Ghouls" aka "Revenge Of The Dead" (1960, unreleased for 23 years because Ed Wood couldn't afford the processing bill), about two cops on the case of ghosts suddenly on the loose in Los Angeles.

In addition to his own movies, Lugosi worked for Disney as the animator's model for Chernabog, the demon master on Bald Mountain in "Fantasia" (1940). Disney animator Vladmir "Bill" Tytla was Ukranian and based the demon on the Black God of Slavonic mythology

~~~~~~~~~~~~~~~~~~~~~~~~~~~~~~~~~~~~~~~~~~~~~~~~~~~~~~~~~~~~~~~~~~~~~~~
Bela Lugosi movies showing last year (2007) on Turner Classic Movies and some of the other channels:

Abbott and Costello Meet Frankenstein (1948, Bela as Count Dracula)
Last seen 6/2007 on Turner Classic Movies

The Black Sleep (1956, mad doctor engaged in experiments in 1870 London)
Last seen 9/2007 on Turner Classic Movies

The Body Snatcher (1945)
1/14/2008 @ 2:15/5:15am EST on Turner Classic Movies

Bowery at Midnight (1942, runs a skidrow mission as front for nasty activities)
Last seen 6/2007 on Turner Classic Movies

Bride of the Monster (1955, dir: Ed Wood)
Last seen 10/31/2007 on Turner Classic Movies

Chandu, the Magician (1932)
Last seen 1/4/2007 on Fox Movie Channel

The Corpse Vanishes
Last seen 3/10/2007 on Turner Classic Movies

The Devil Bat (1941)
Last seen 10/312007 on Turner Classic Movies

The Devil's in Love (1933)
Last seen April, 2006 on Fox Movie Channel

Dracula (1931)
Last seen 7/24/2007 on Cinemax

Ed Wood (1994, Martin Landau as Bela, Johnny Depp as the world's worst movie director)
Last seen 8/30/2007 on Independent Film Channel

Frankenstein Meets the Wolfman (1943)
Last seen 4/12/2007 on American Movie Classics

Freaks (1932, same director as Dracula)
Jan 1, 2008 @ 4:45/7:45am EST Turner Classic Movies

The Gorilla (1939 Ritz Brothers comedy with Bela as mad doctor)
Last seen 5/26/2006 on Turner Classic Movies

The Invisible Ray (1936, Lugosi, Karloff)
Last seen 10/31/2007 on Turner Classic Movies

Mark of the Vampire (1935)
Last seen 10/19/2007 on Turner Classic Movies

Murders in the Rue Morgue (1932)
Last seen in 2005 on Turner Classic Movies

Ninotchka (1939, starring Greta Garbo & Melvyn Douglas, with Lugosi)
Last seen 10/21/2007 on Turner Classic Movies

Plan 9 from Outer Space (1959, dir: Ed Wood)
Last seen 9/23/2007 on Turner Classic Movies

Return of the Vampire (1943)
Last seen 10/5/2007 on Turner Classic Movies

Son of Frankenstein (1939, as Igor)
Last seen in 2005 on Turner Classic Movies

Spooks Run Wild (1941)
Last seen 3/4/2007 on American Life

White Zombie (1932, as a zombie-master in Haiti)
Last seen 10/26/2007 on Turner Classic Movies

The Wolf Man (1941, as the original werewolf that bites Lon Chaney)
Last seen 4/18/2007 on American Movie Classics

Zombies on Broadway (1945, press agents bring back a genuine zombie for a night club)
Last seen 10/26/2007 on Turner Classic Movies

Bela Lugosi: Hollywood's Dark Prince (1995, with Martin Landau & Bela Lugosi Jr)
Last seen 10/31/2006 on Biography Channel

~~~~~~~~~~~~~~~~~~~~~~~~~~~~~~~~~~~~~~~~~~~~~~~~~~~~~~~~~~~~~~~~~~~~~~~


Clips from Plan 9 From Outer Space
as seen on TNT's Monstervision with guest hosts Penn & Teller

Watch Plan 9 from Outer Space online free

Watch White Zombie online, courtesy Archive.org (streaming link has best audio)

2-minute clip: Von Helsing confronts Dracula (Lugosi)


Over the years, Boris Karloff, Bela Lugosi, Lon Chaney and Glenn Strange would alternate in various similar roles in the many vampire, Frankenstein, Wolf Man, Mummy, and haunted house movies. Christopher Lee & Peter Cushing filled the role in most British horror/monster films. Although Lugosi played many vampires, he only played Dracula by name twice: in the original movie and in "Abbott & Costello Meet Frankenstein."

And Lugosi was in some Edgar Allen Poe movies

Visit the Boris Karloff page, he's lonely





Back to www.MonsterVision.info or VampireFans

Kolchak, the Night Stalker webpage at Scifans

Visit Edgar Allen Poe page

Or would you prefer to hear the Phantom of Monstervision play Toccata And Fugue on his Pipe Organ?

Animated graphics (c) 2001 by The Animation Factory.

By the way, how are you this

Compiled, collated and opinionated by Bill Laidlaw.
© Bill Laidlaw. All rights reserved