People are like stained-glass windows.
They sparkle and shine when the sun is out,
but when the darkness sets in,
their true beauty is revealed only if there is a light from within.
~Elizabeth Kübler-Ross

The greater the obstacle, the more glory in overcoming it.
~Moliere


~ -- ~
People are just about as happy as they make up their minds to be.
~Abraham Lincoln


~ -- ~
Our real blessings often appear to us
in the shapes of pains, losses and disappointments;
but let us have patience,
and we soon shall see them in their proper figures.
~Joseph Addison

~ -- ~
Fear less, hope more;
Whine less, breathe more;
Talk less, say more;
Hate less, love more;
And all good things are yours.
~Anonymous

~ -- ~
And life is what we make it. Always has been, always will be.
~Grandma Moses

Info on Grandma Moses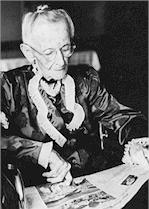 ~ -- ~
Obstacles are necessary for success because victory comes only after many struggles and countless defeats. Each struggle, each defeat, sharpens your skills and your strengths, your courage and your endurance, your ability and your confidence--and thus each obstacle is a comrade-in-arms, forcing you to become better.

~Og Mandino
Info on Og Mandino, "Mr. Success"

~ -- ~
And when the night is cloudy,
There is still a light that shines on me,
Shine on until tomorrow, let it be.
~John Lennon/Paul McCartney

~ -- ~
Out of clutter, find Simplicity.
From discord, find Harmony.
In the middle of difficulty lies Opportunity.
~ALBERT EINSTEIN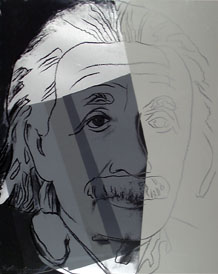 ~ -- ~
It's just a job.
Grass grows, birds fly,
waves pound the sand.....
I just beat people up

~Mohammed Ali

~ -- ~
May the road rise to meet you.
May the wind always be at your back.
May the sun shine warm upon your face,
the rains fall soft upon your fields, and,
until we meet again,
may God hold you in the palm of his hand.
~Irish Blessing

~ -- ~
You can complain because roses have thorns,
or you can rejoice because thorns have roses.
~ZIGGY

~ -- ~
Life can only be understood backwards, but must be lived forwards.
~Soren Kierkegaard

Here's a link for more info on this insightful philosopher

~ -- ~
A CREED FOR THOSE WHO HAVE SUFFERED
I asked God for strength, that I might achieve.
I was made weak, that I might learn humbly to obey.
I asked for health, that I might do great things.
I was given infirmity, that I might do better things.
I asked for riches, that I might be happy.
I was given poverty, that I might be wise.
I asked for power, that I might have the praise of men.
I was given weakness, that I might feel the need of God.
I asked for all things, that I might enjoy life.
I was given life, that I might enjoy all things...
I got nothing I asked for -- but everything I hoped for.
Almost despite myself, my unspoken prayers were answered.
I am, among men, most richly blessed!
~Roy Campanella

~ -- ~
To love is to receive a glimpse of heaven.
~Karen Sunde

~ -- ~
UNIVERSAL Rx
No moving parts, no batteries,
No monthly payments and no fees;
Inflation-proof, non-taxable,
In fact it's quite relaxable;

It can't be stolen, won't pollute,
One size fits all, do not dilute.
It uses little energy,
But yields results enormously.

Relieves your tension and your stress,
Invigorates your happiness;
Combats depression, makes you beam,
And elevates your self-esteem!

Your circulation it corrects,
Without unpleasant side effects.
It is, I think, the perfect drug;
May I prescribe, my friends,… the hug!
(And of course, fully returnable!)
~Henry Matthew Ward

~ -- ~
Look at everything as though you were seeing it either
for the first or last time. Then your time on earth will be
filled with glory.
~Betty Smith
A Tree Grows in Brooklyn

~ -- ~


Other Pieces of this Website
Pictures of My Bayou
Pictures of the beautiful Bayou Liberty
> A Woman's Retreat
A place I've set up to celebrate women
Patriotic thoughts
Something I started right after 9-11-01 and want to continue to add to...

A tribute to children
They grow so fast!! I've created this page to remember how sweet and pure children really are.
Need some inspiration? Go here
Writings that have inspired me and help me when I'm feeling blue
The Tammany Trace Pictures
Pictures of scenes from the Tammany Trace, a 31 mile rails-to-trails bikepath I love biking on
My Quit Smoking Links
Links to places I've found that have helped me "keep the quit" for over 7 years now.....
Herb/vitamin page
Information on the nutritional and medicinal uses for a variety of herbs. Links, too
My page dedicated to pets
Readings to help you deal with the grief of losing a pet and other thought provoking pet stuff
Dauphin Island Page
Photos and thoughts from Dauphin Island, Alabama.

"" email me

Thanks for stopping by.

I Am A Proud Member Of:


Phenomenal Women Of The Web