CUBS FANS
A GALLERY OF TRULY PATHETIC PEOPLE
"I look like Johnny Knoxville from the MTV show Jackass, so that must mean I am one! Give me some crack rocks and a magic marker and I'll prove it!"
Hey, Joey Gladstone, the fuckin' games over. Your pathetic team lost. Oh, by the way, 1989 just called, and they want their painters' hat back.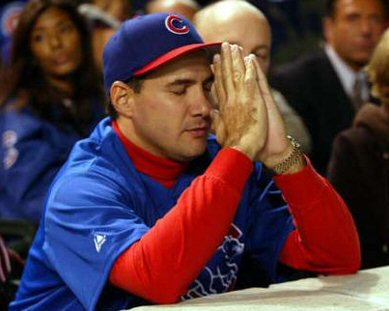 pray all you want, dude. god obviously doesn't give a shit about the Cubs. note mark giangreco in the background
"i just got on the cubs bandwagon 2 weeks ago and now it's over! this is so sad!"
loser.
losers.

"Hi! I'm a 49 year old gay restaurant owner from Evanston! Look at these mardi gras beads in cubs colors! If that's not cute I don't know what is"

"A double date and a double header all at the same time! Fabulous!"

"Is the game over yet dude?"

"Now son, don't pay attention to the game until Sammy comes up. Also, if the umpire makes a bad call, throw your trash onto the field."

"Hot babes, cold Old Style, gettin a tan, ditched work, Tom Skilling singin' the 7th inning stretch... this is what baseball's all about man"

"Dude!!! Here comes the beer man!!!!!!!!"

"I paid $15 for parking, $25 for my ticket, just so I could blow bubbles here at beautiful Wrigley Field. It's worth every cent. And look, everyone else sitting over here doesn't give a fuck about the game either."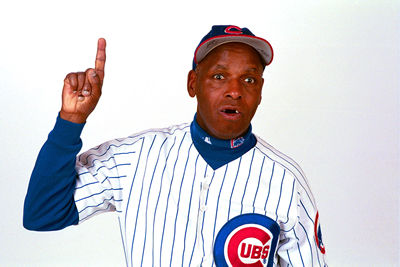 most pathetic fan ever, woo woo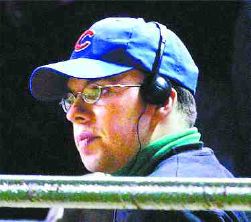 Steve Bartman, AKA "The Coolest Guy EVER"
It's not a stereotype that Cubs fans don't watch the game, they really don't.