BOTH SIDES of the story: the BSOTS perspective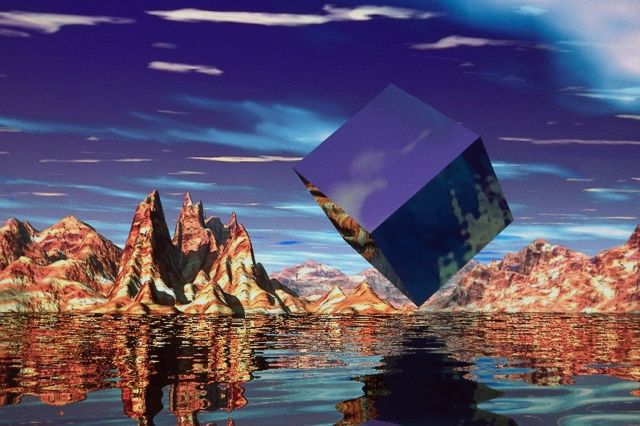 so you want to know what brought this about, right? the end of the VERGE? simply put: OTV needed a change. simpler still, i needed a change.
from 1999 to 2000 to 2001, it's been about arming the listener with information, from the heads to the heads, hoping to never go above your head. it's been about welcoming in those wanting to hear something new as well as talking shop with those that already know the deal. hopefully, it's also been about supporting some artists with your hard-earned dollars.
but what was once ON THE VERGE is fairly commonplace today. and as circumstances change and situations grow larger, issues become more convoluted.
since 1999, i have been surveying the movement of various genres of music and how they've been colliding with one another. three instances in particular have caused me to sharpen my focus:
the blurring lines of underground and above ground hip-hop.
the rise of U.K Garage (or 2-step).
the IDM laptop massive and their digital shredding of pop culture.
Mos Def and Talib Kweli bring it for the backpackers while insisting that dope MCs need to get paid, too. Pharoahe Monch asks the girls to "rub on their breastesses" and has a runaway hit on his hands. De La releases the first installment of Art Official Intelligence and even their hardcore fan base asks, "who stole the Soul?" American R&B hits get bootleg 2-step remixes. all of a sudden, ravers find themselves dancing to songs they swore they didn't like while Top 40 listeners discover familiar tunes wrapped in an unfamiliar rhythmic package, making clubbing on the weekends a bit more interesting. geeky laptop musicians wax philosophical about the "nerdish" nature of present-day jeep beats, name-dropping Dr. Dre, Timbaland, Mannie Fresh, and the Neptunes. that same digital collective pays homage to these beats with their own cyber-dissections. next thing you know, Kid 606 does an audio autopsy of NWA's "Straight Outta Compton." others are soon to follow, doing the same to "F**k Tha Police," Eminem's "Criminal," Christina Aguilera's "Genie In A Bottle," and just about anything featuring Missy Elliott. at the same time, underground speculation on the drum and bass influence in Timbaland's beats has been circulating for years now.
what does all of this tell us? if anything, this lets us know that the lines that used to separate "underground" from "mainstream" are paper thin, if not completely dissolved. not every underground joint is worth digging for. not everything released on a major label is overly contrived. that said, it's important to examine both sides in order to figure out what's happening from either perspective and (more importantly) how these opposite ends of the musical spectrum are influencing each other. it is for these reasons that ON THE VERGE has ceased to be...and in its place shall be BOTH SIDES OF THE SURFACE.
once it became apparent to me that the change would indeed take place, the catchphrase since then has been "as above, so below." all that means is that what's happening in mainstream music is occurring in some way, shape or form within the underground. BOTH SIDES won't be a radical change from OTV. if anything, it stems from a reevaluation of what the VERGE stood for and a reaffirmation of a desire to want to take the critiques and the commentary to a new level. i'm so fascinated with the movement of music that it would be rather silly of me to stop now.
ON THE VERGE was an experiment that made good in spite of myself. hopefully, i can say the same about BOTH SIDES one day.
---
OTV back issues: 2001 ||| 2000 ||| 1999 ||| OTV perspective